Red Bull Romaniacs: Offroad Day 2 results – Lettenbichler wins, Jarvis crashes out
Manuel Lettenbichler has stormed to the top of the 2021 Red Bull Romaniacs overall results with a winning ride on a decisive day two in the Hard Enduro World Championship which saw overnight leader Graham Jarvis crash out of the race.
Romaniacs Offroad day 2 in a nutshell:
If you mess about on dirt bikes sometimes the dirt bites back and sadly that's the truth for Graham Jarvis who has been forced out of the 2021 Red Bull Romaniacs on day two while lying in second place.
Graham was in contention all day and rode in tandem with his KTM rival out front setting near identical times between checkpoints. But the veteran hit a hidden rut on a fast section, went to saev himself on his foot and badly damaged his ACL. The old dog tried to carry on but the pain was too much and he was forced to retire.
This should take nothing away from day two winner and now clear leader of the race, Mani Lettenbichler who closed down the three minutes difference on Jarvis shortly after the start and then lead from the front all day. It was a race winner's performance from the two-time Romaniacs champ who says he caught Graham after the first uphill and, "we pretty much rode together all day. It was intense, intense, intense…" Mani now has a whopping 23 minutes overall lead.
Day two saw a bunch of the Pro riders turning things up a notch especially in the early half of the course where riders like Billy Bolt, Mario Roman, Wade Young and Jonny Walker were close enough to be tripping each other up at times.
Come the finish flag, Mario Roman edged the second place result, 13 minutes back on Lettenbichler on the day which moves the Spaniard to third overall, 26 minutes behind on scratch time.
Billy Bolt had his strongest showing of the 2021 Romaniacs finishing third, around a minute behind Mario after muscling clear of that gaggle of riders and, "a lot happier and making less mistakes". That puts Billy fourth overall.
Fourth on the day went to Sherco's Wade Young who moves into second in the general classification at this halfway stage of the race, 23 minutes behind the leader.
On a day which featured a lot of downhill action, Jonny Walker reported brake issues but maintained a solid pace to finish fifth and is in that bunch vying for a podium place.
Today was the day where riders in all classes had to ride mindful of bike and tyre preservation. 'Marathon' stages are a rally tradition but this is a first for Romaniacs and hard enduro. That means a tent tonight for riders who are also removed from their teams, service crews, vans and spare parts overnight. It could play a role tomorrow, although a lot of riders were changing tyres at today's service point and will likely do again tomorrow.
As for the other classes Nick Fahringer remains in charge of the Silver class although Toni Mulec ran him closer today just four minutes back. Fahringer leads overall ahead of Mulec with British rider Jamie Lewis third.
Romanian Bogdan Butiu took the Bronze class honours with Artem Kuncevich leading the class overall by just seven seconds from Agust Mar Viggosson. Lithuanian Donatas Petrikas topped the Iron class where Tjaša Fifer has a five minute lead overall.

Dmitry Akhmanaev leads the Melvin's Speed Shop team (Danny and Donald) in the Atom class.
2021 Red Bull Romaniacs Offroad day 2 results, Gold class: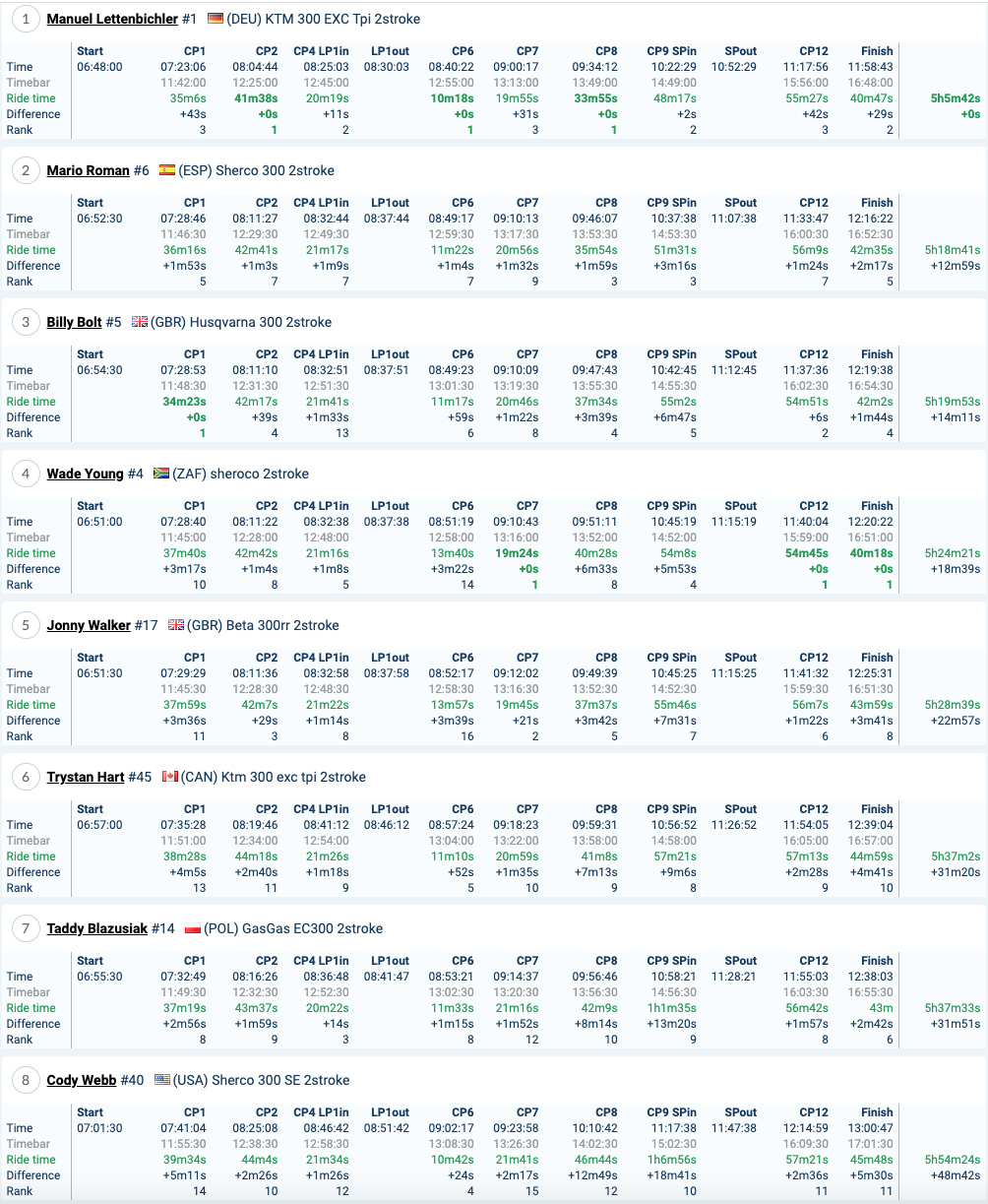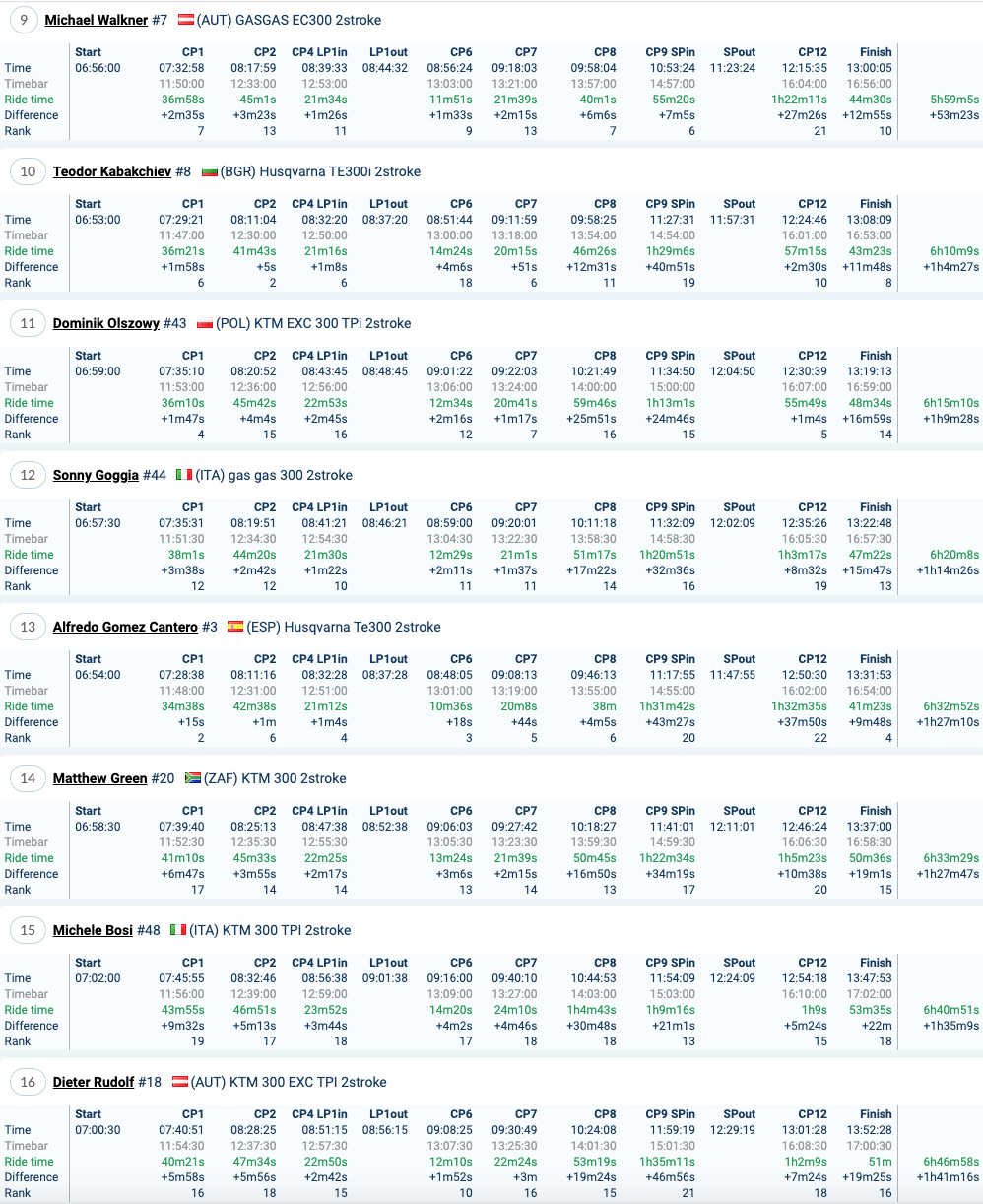 General classification after day 2: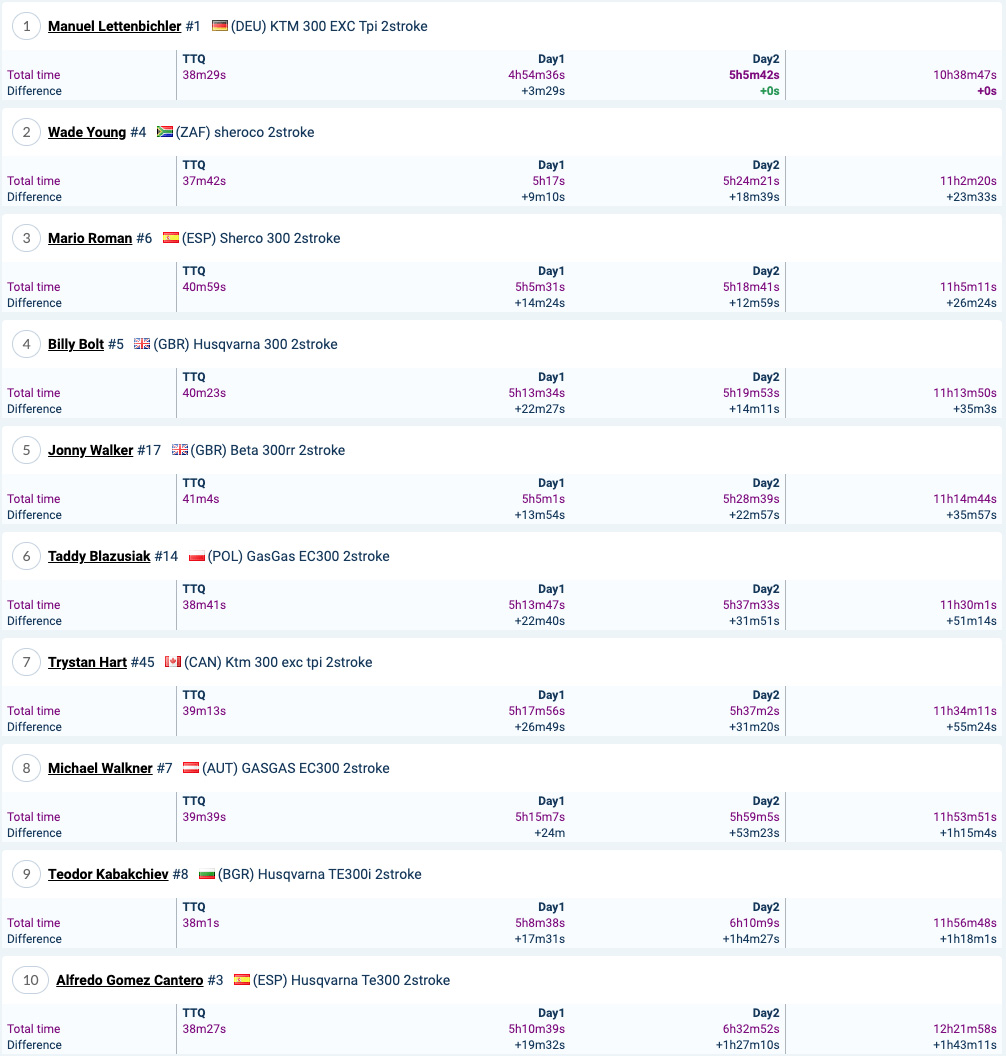 Silver class day 2: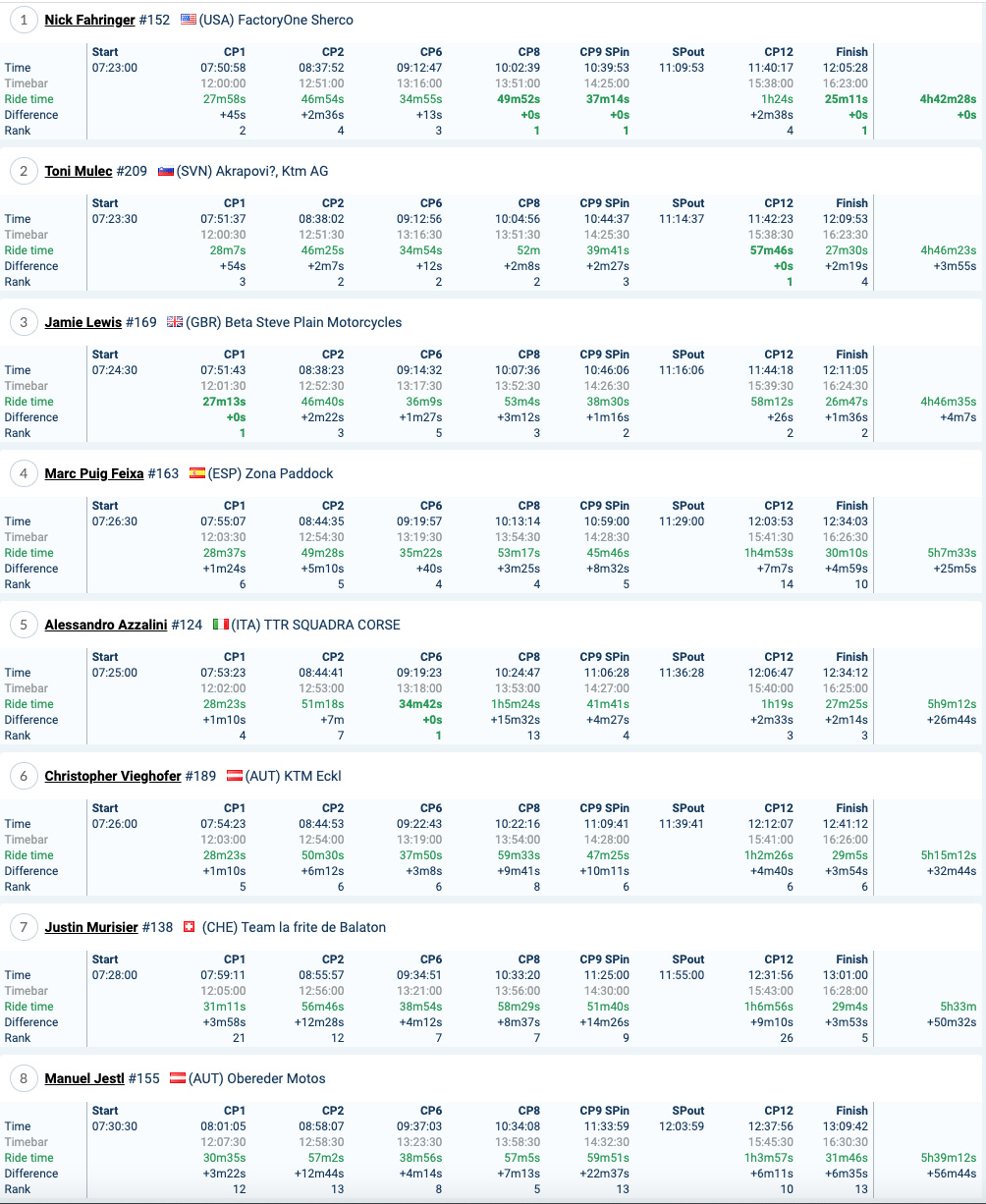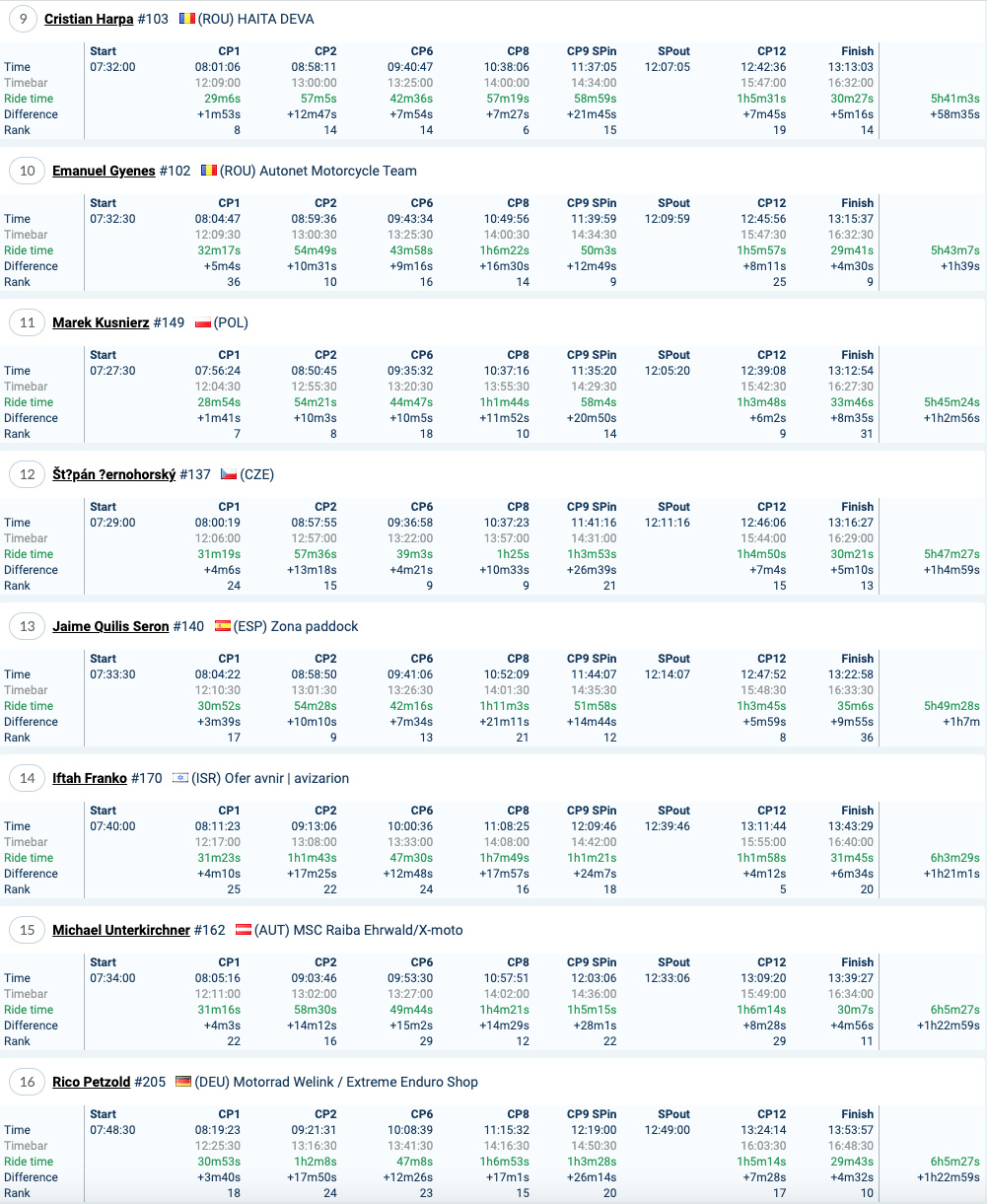 Bronze class day 2: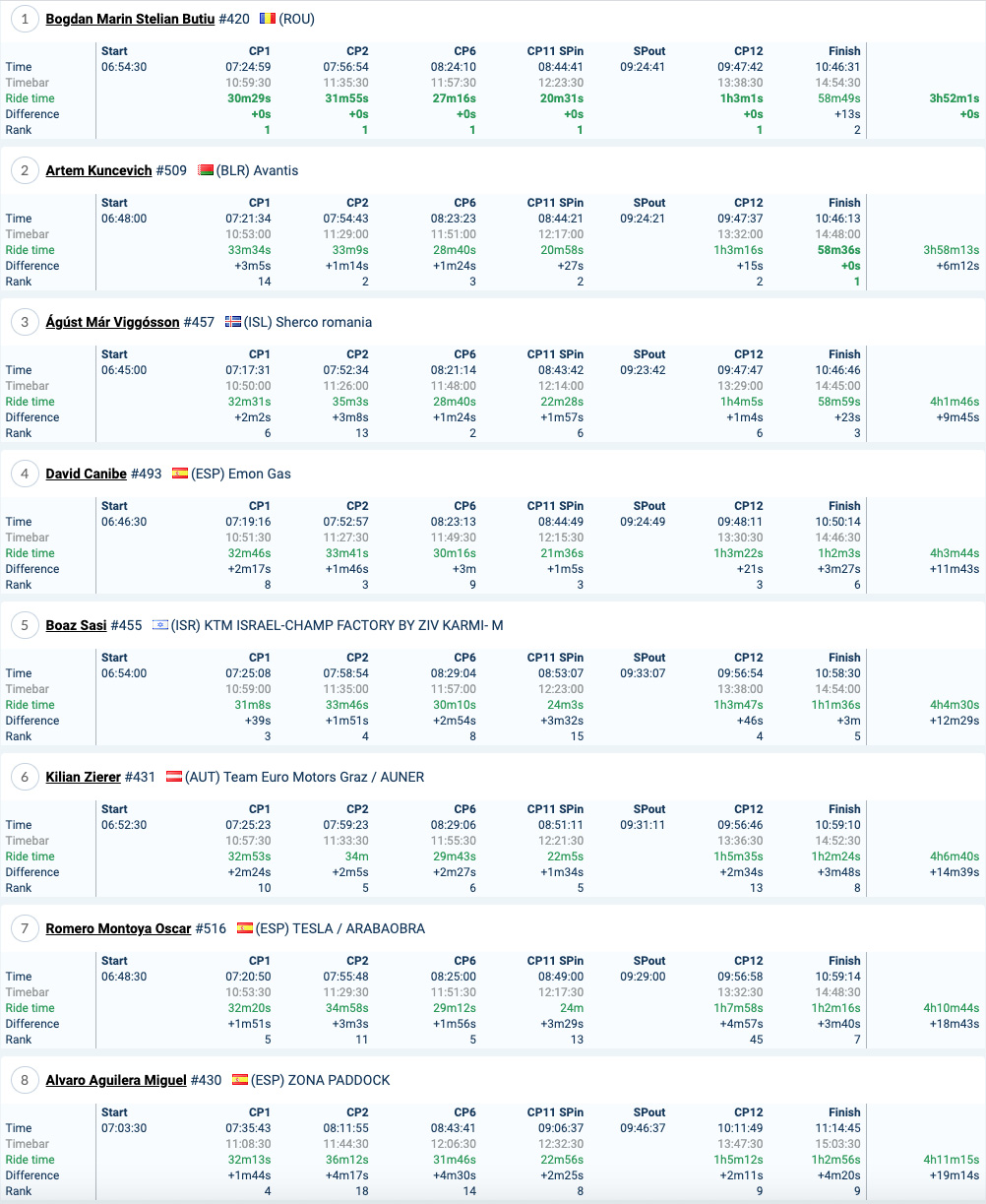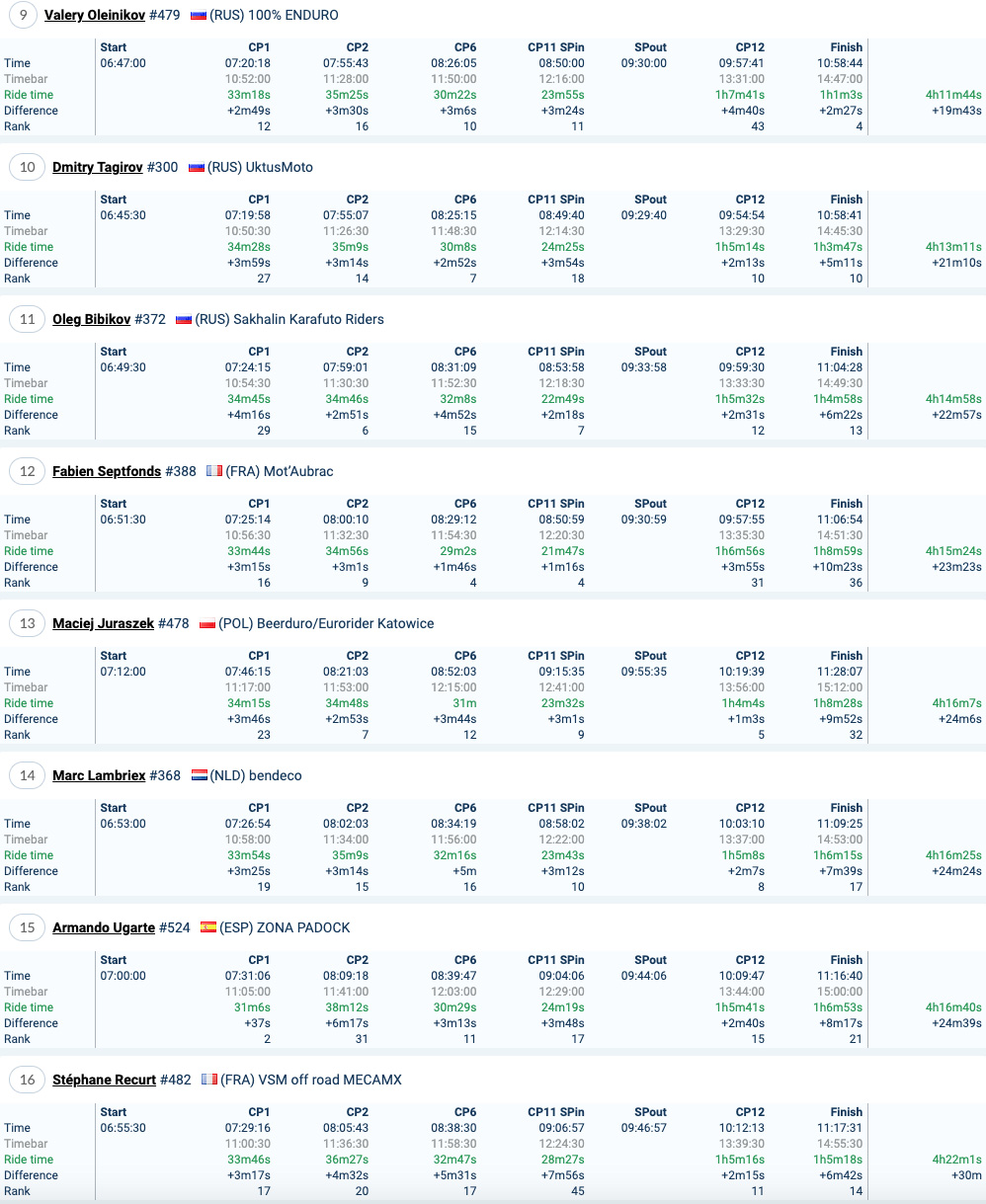 Iron class day 2: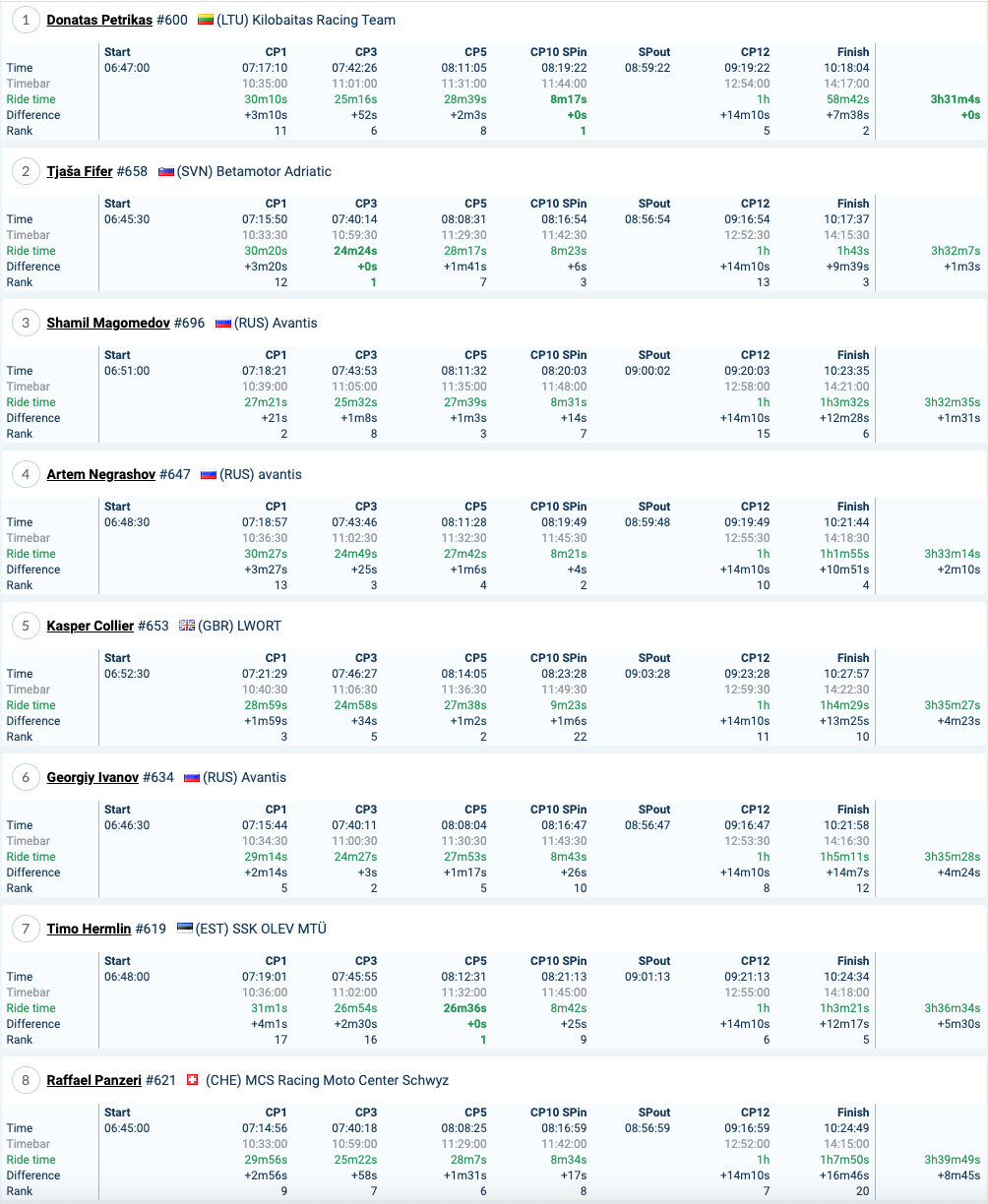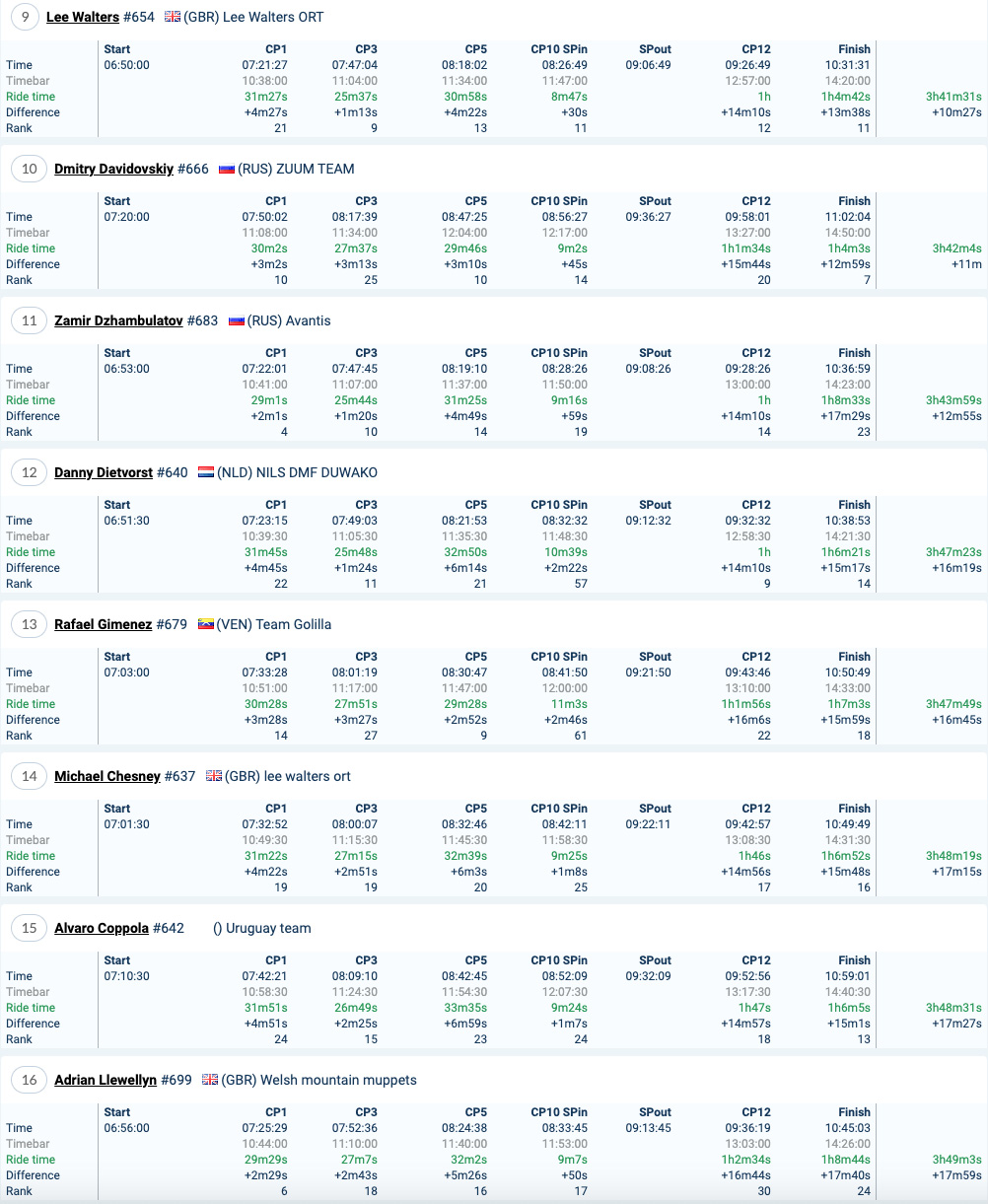 Atom class day 2: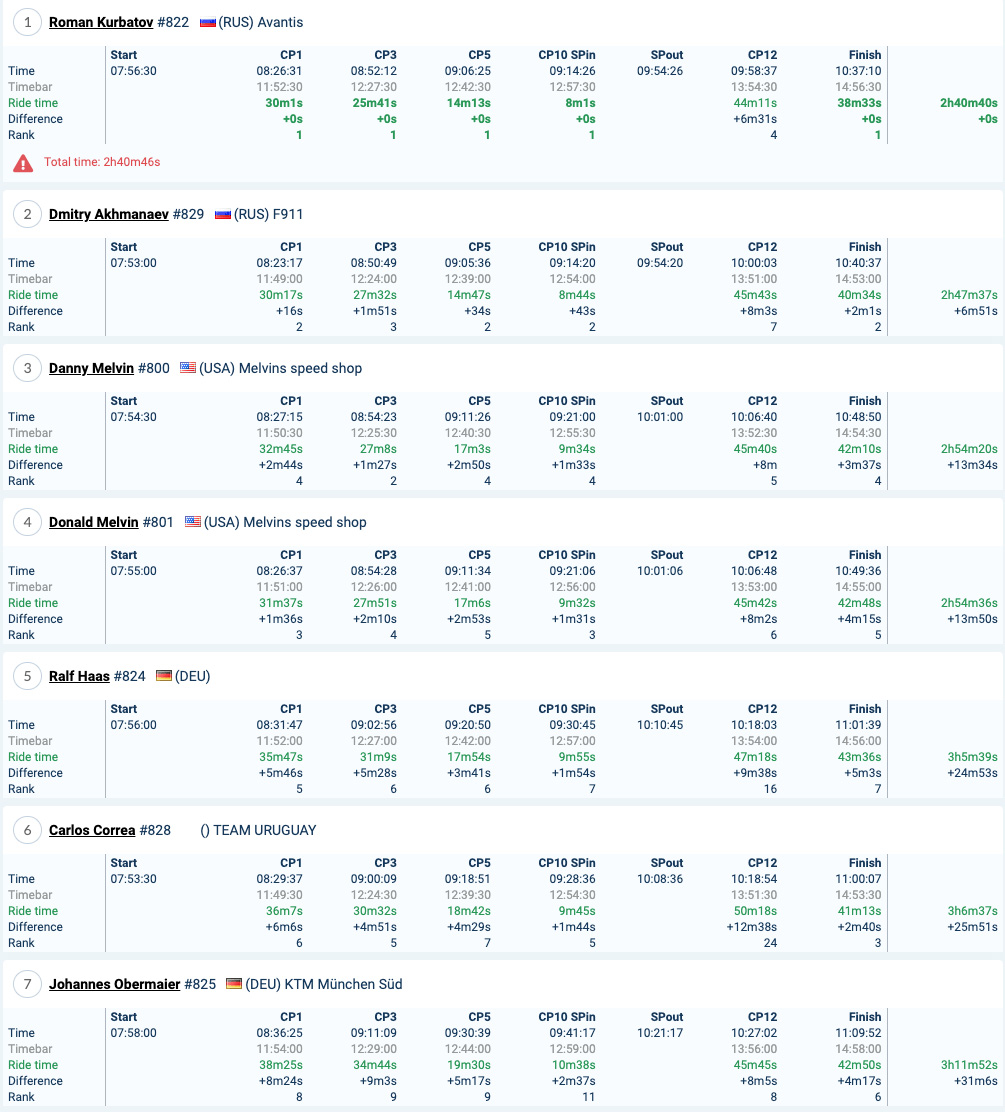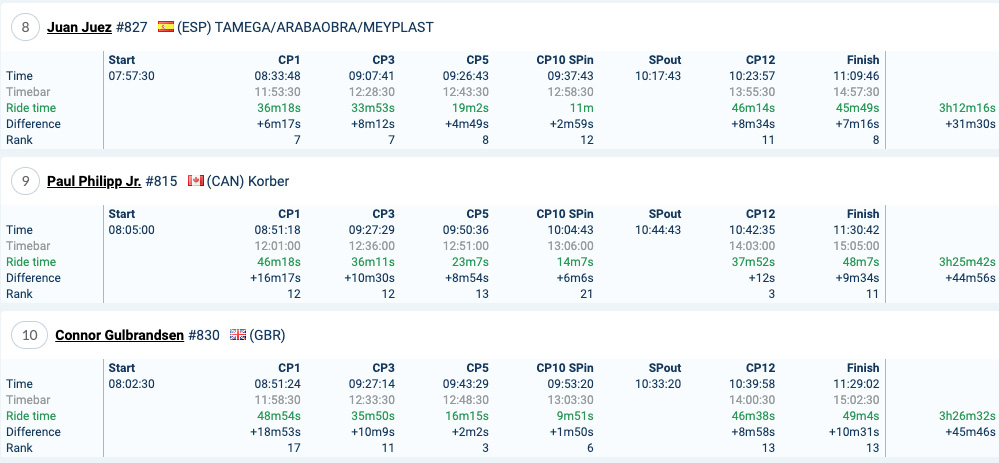 Photo Credit: Future7Media | Andrea Belluschi