Roof of Africa HEWC round in doubt after organisers pull out
The Roof of Africa Hard Enduro stands in doubt as a round of the 2023 Hard Enduro World Championship after organisers Live Lesotho and Lesotho Off Road Association fail to agree new terms on contract for the event.
Some fairly dramatic statements have landed in the Enduro21 inbox during the course of the last 24 hours, all putting The Roof of Africa standing as the penultimate round of the 2023 Hard Enduro World Championship in some doubt.
The HEWC series promoters, WESS Promotion Gmbh, have been quick to react and have released a statement which says, "in light of the current situation around Roof of Africa, WESS Promotion GmbH is putting the event under question mark for 2023."
Live Lesotho out with immediate effect
The crux of the matter is the sudden announcement that the team behind The Roof for the last four years, Live Lesotho, will no longer be involved with immediate effect.
Live Lesotho put out their own statement yesterday, February 27, announcing they would longer be involved with the Roof of Africa and the Retro Roof: "After successfully completing a 4-year contract with LORA (Lesotho Off Road Association) to organise the Roof of Africa, our contract was up for renewal at the end of Jan 2023. Despite the best efforts of all parties, over an extended period of time, the negotiations concluded on the 26th of Feb, and have unfortunately not been successful. As a result, Live Lesotho will no longer be involved with the Roof."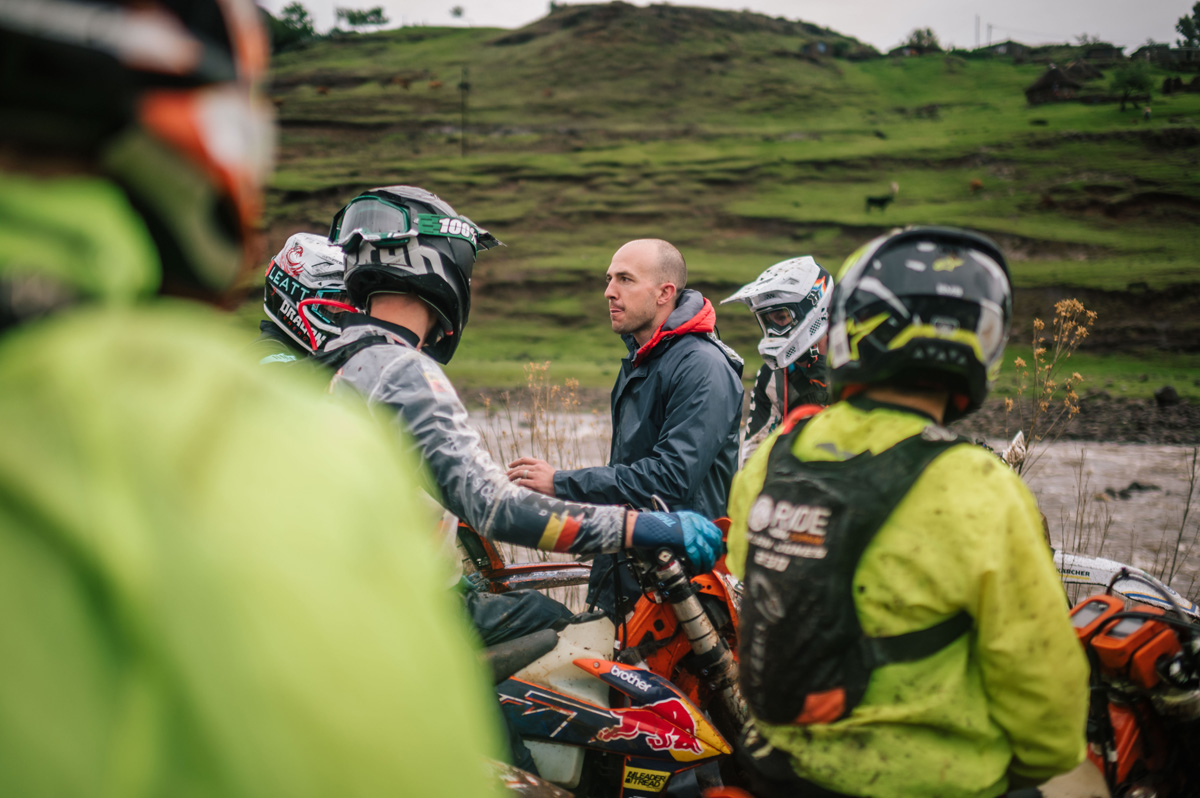 Chief among the Live Lesotho team is Charan Moore who Enduro21 caught up with at the 2023 Dakar Rally, where he won the Original by Motul class no less.
At that time, Charan was buoyant about getting back to the day job of organising The Roof and said that he was looking forward to working with WESS and the event being part of the HEWC.
"This event has always had the competitors and the riding community at its heart, and we'd like to thank each and every one of them for their determination, courage and spirit to take on the Roof!" says Charan Moore after this fall out.
"We'd also like to thank everyone that has supported and contributed to making the Roof of Africa the success that it is today including the sponsors, the Basotho people, the government of Lesotho, the media, LORA and our team at Live Lesotho, your commitment is appreciated," Charan concluded.
Question mark hanging
It's not the end for the Roof as a HEWC round, however there is a question mark hanging over its as the penultimate round of the '23 series. "We have been informed by Charan Moore and are aware of the situation." Adds Winfried Kerschhaggl – FIM Hard Enduro World Championship Manager, "As we are losing our main collaboration partner "Live Lesotho" for Roof of Africa, we have to put a question mark behind the event being part of the championship for now. "Nevertheless, we do not want to close any doors and will announce official steps once we have investigated further options."
Enduro21 will bring more news when we get it…
Photo Credit: ZCMC + Motul