2022 ISDE France results: Team GB on the brink of victory after Day 5
Results from day five of the 2022 FIM International Six Days of Enduro, another tough day on the pegs which sees Great Britain's World Trophy and Women's World Trophy teams on the edge of a historic victories, with Italy's Junior holding on – Andrea Verona wins the day by 0.04s ahead of Josep Garcia.
2022 ISDE Day five in a nutshell:
Day five brought five new tests with ST1 and 5 being the same and riders trekking though another change in landscape where finally some rain arrived making it "slick as hell" or "lovely" depending on how the showers caught the dirt.
A shorter day headed north and east of the paddock into valleys and crossing the river Loire, France's longest river fact fans.
Day five at the ISDE can be the best day of the week for some (it's nearly over!), and the worst for others because the pressure can weigh heavy when you are leading. You know you need to just maintain but in enduro, anything can happen.
That includes Britain's World Trophy Team who had a heart-stopping moment in test four when Nathan Watson was late back to the finish. He lost 25 seconds having a word with a tree but the collective margin now stands at 4:22s. Tomorrow, "all" they need to do is keep out of trouble and a historic first victory since the 50's is theirs.
Spain pulled a gap to cement their claim for second place in the WT contest, for the second year in a row. Italy meanwhile need to ride with an eye over their shoulders tomorrow as France are coming in hot for that final podium place. Hugo Blanjoue led the home heroes today with a storming P3 scratch results and the gap is just 30 seconds.
The scratch result? It was another close call between Josep Garcia and Andrea Verona with the Spaniard leading all morning until a mistake in ST4 allowed the consistent speed of the Italian to grab the lead. It all came down to the final test and though Josep won it (by 0.10), the overall day win went to Andrea by 0.04. That's a close one.
The French duo Hugo Blanjoue and Zach Pichon have been equally fast this week and the former bagged his best-ever day result at any ISDE with P3, while Pichon was P5, splitting the British duo Steve Holcombe (P4) and Nathan Watson (P6). Miki Persson, Albin Elowson, Leo Le Quere and Jamie McCanney completed the top 10 scratch.
The Italian Junior Trophy Team held station, although they lost some time to Finland who won the day. The gap now is 1:47 and it should be enough for them to retain their title but some Italian bums will be squeaking tomorrow afternoon.
The Australian youngsters look set to take third with a cushion of four minutes back to Great Britain in P4.
GB's Women meanwhile have a 14-minute margin over France and tomorrow's final MX test stands between them and an equally historic first-ever victory for the British female riders. Sleep well girls…
The KBS Czech boys lead the Club Team Trophy standings with one day to go, led ably by Krystof Kouble who set the scratch best time ahead of Italy's Kevin Cristino and XC Gear teamster Craig Delong. There's notihng in it thugh and tomorrow will be very intersting as XC Gear try to close down 42 seconds. Kouble's time would have put him top 25 overall.
Day six tomorrow sees racing start early on the final Cross test which all riders get one shot at in heats. 30 riders per heat starts in reverse classification order at 8:30 with Club class and through to late afternoon when the top boys conclude this show for another year.
ISDE day 5 results – World Trophy: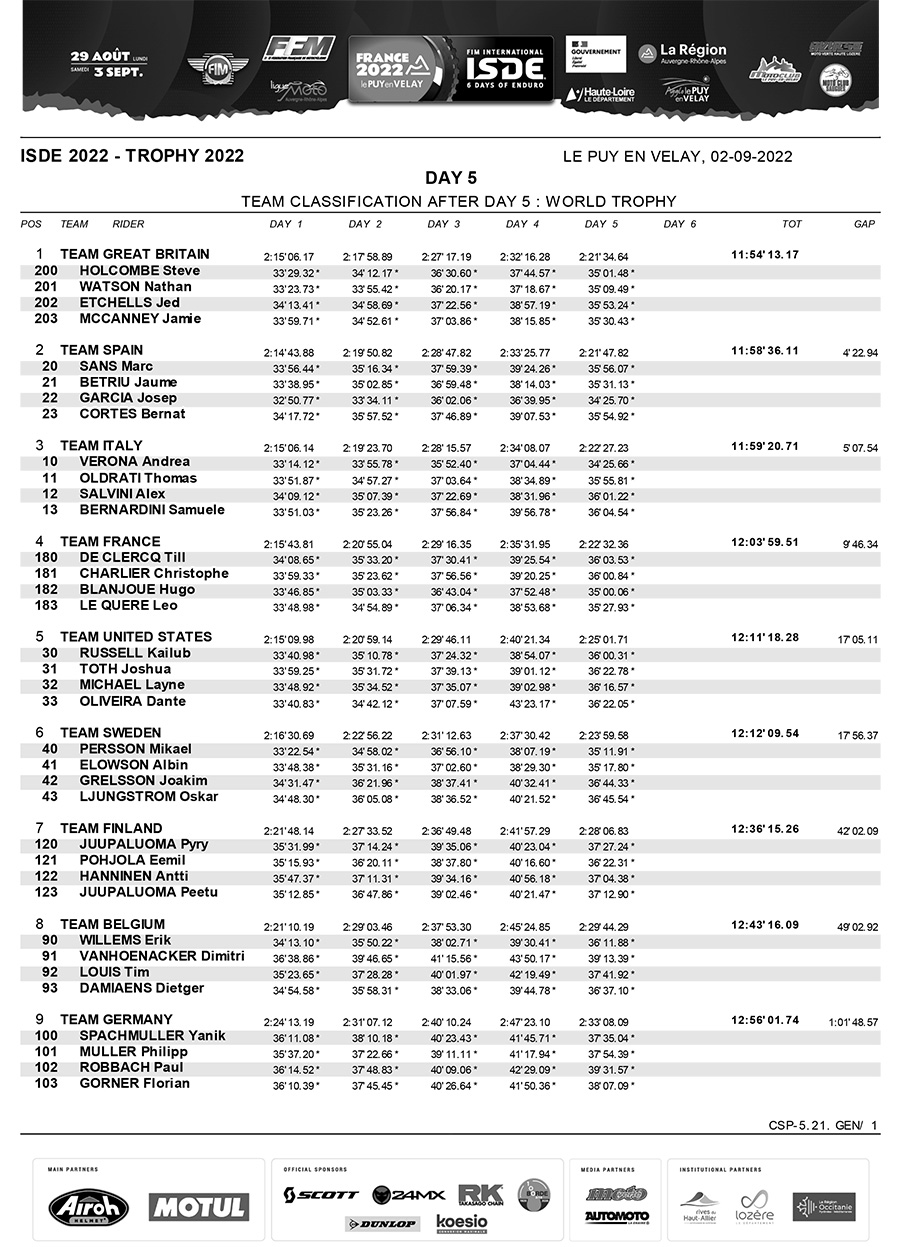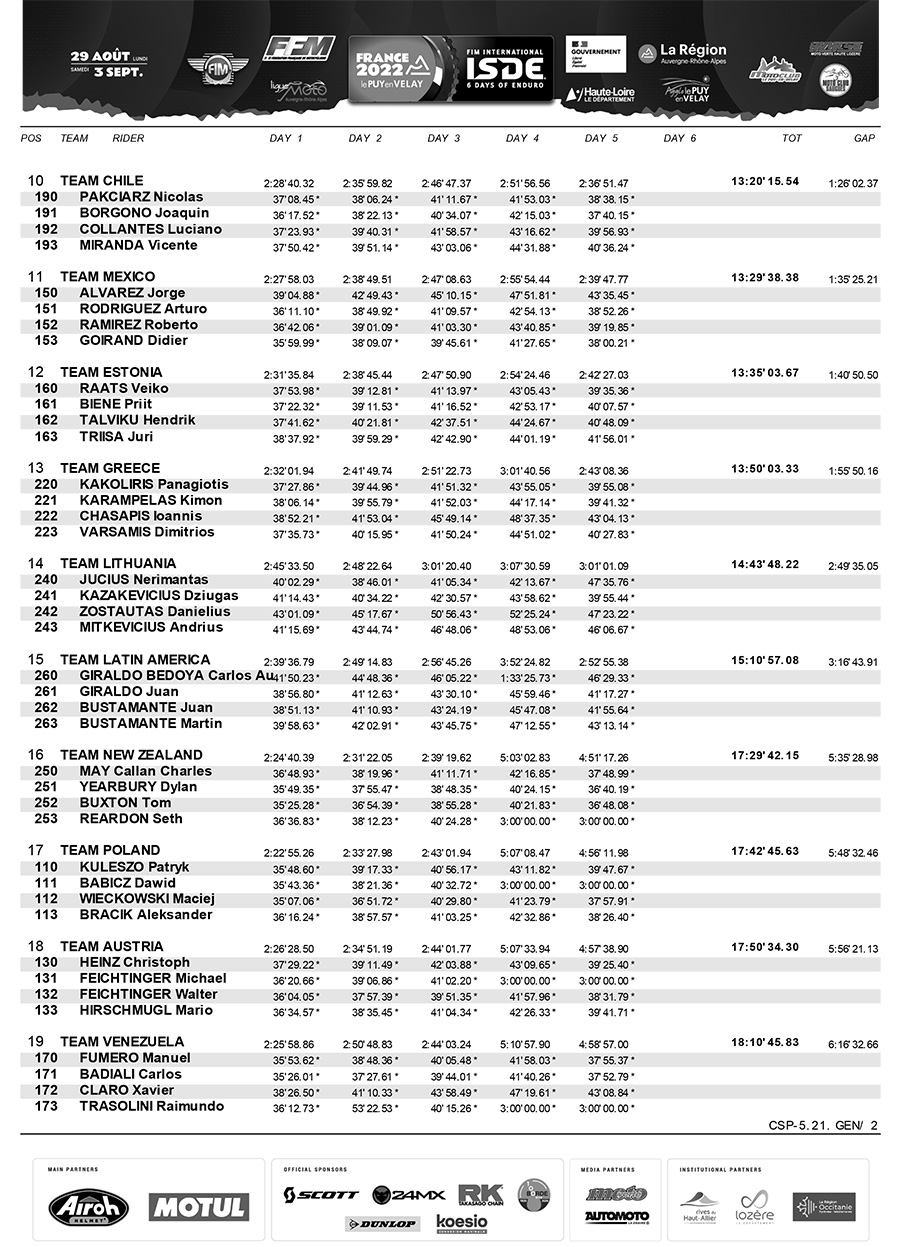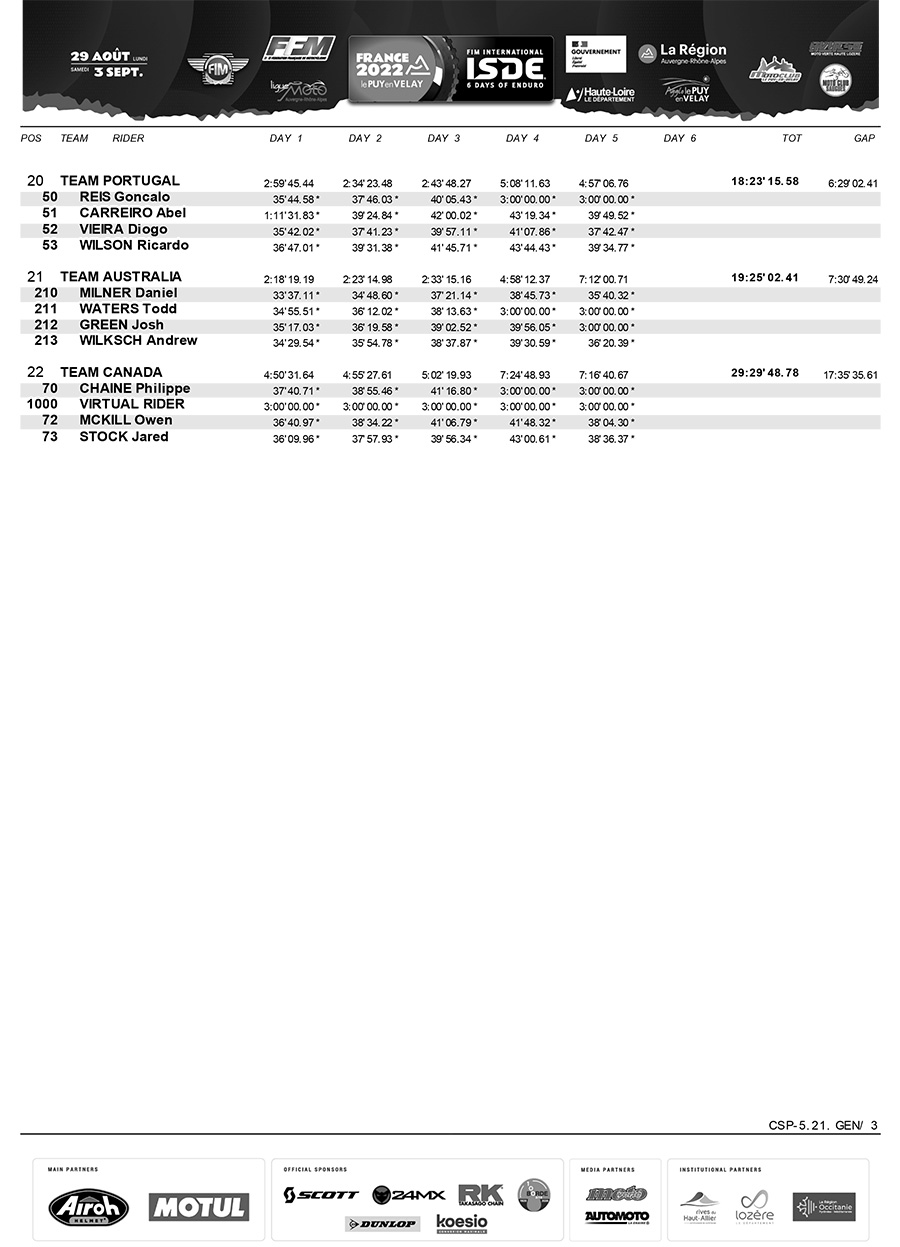 ISDE day 5 scratch result (top 20):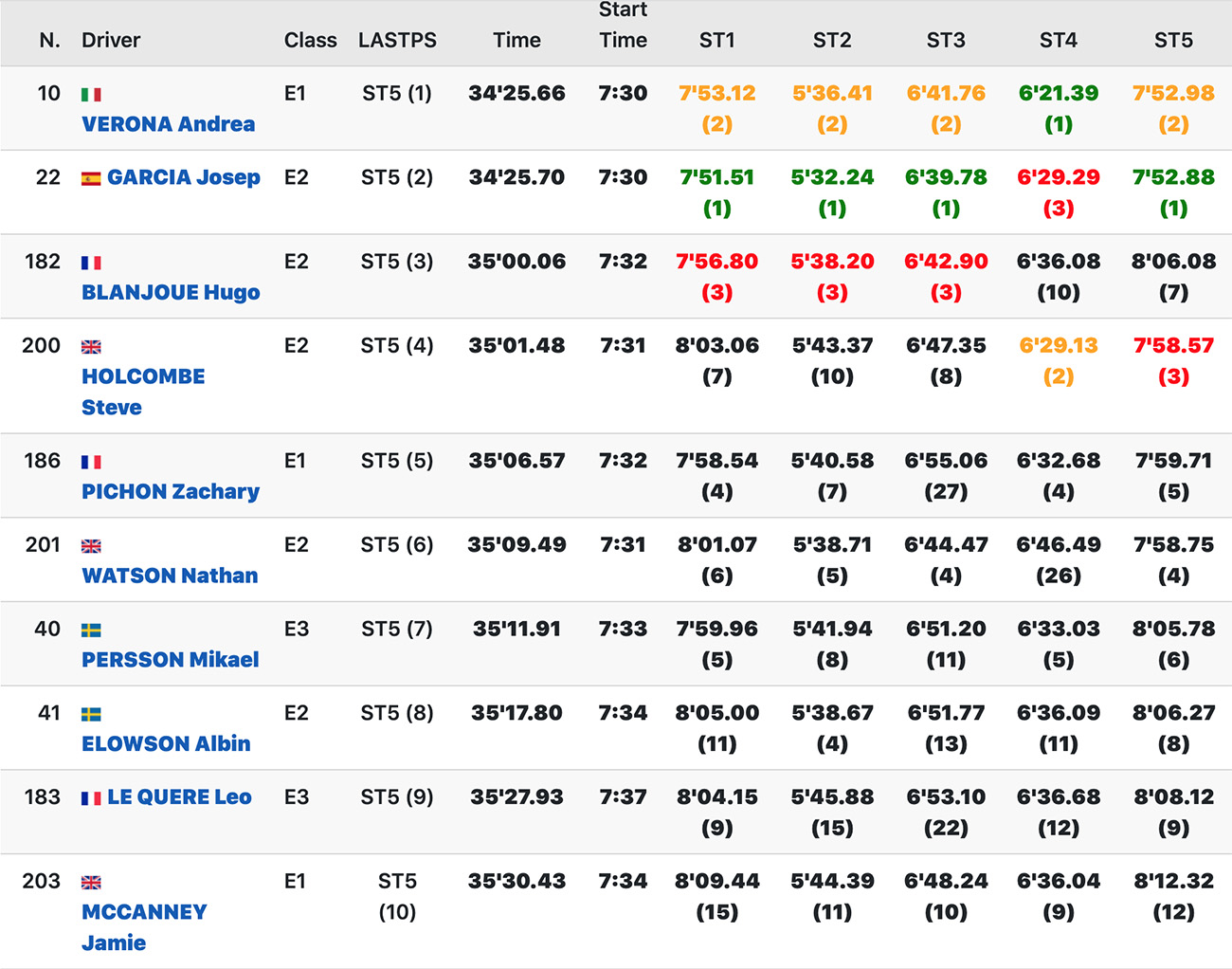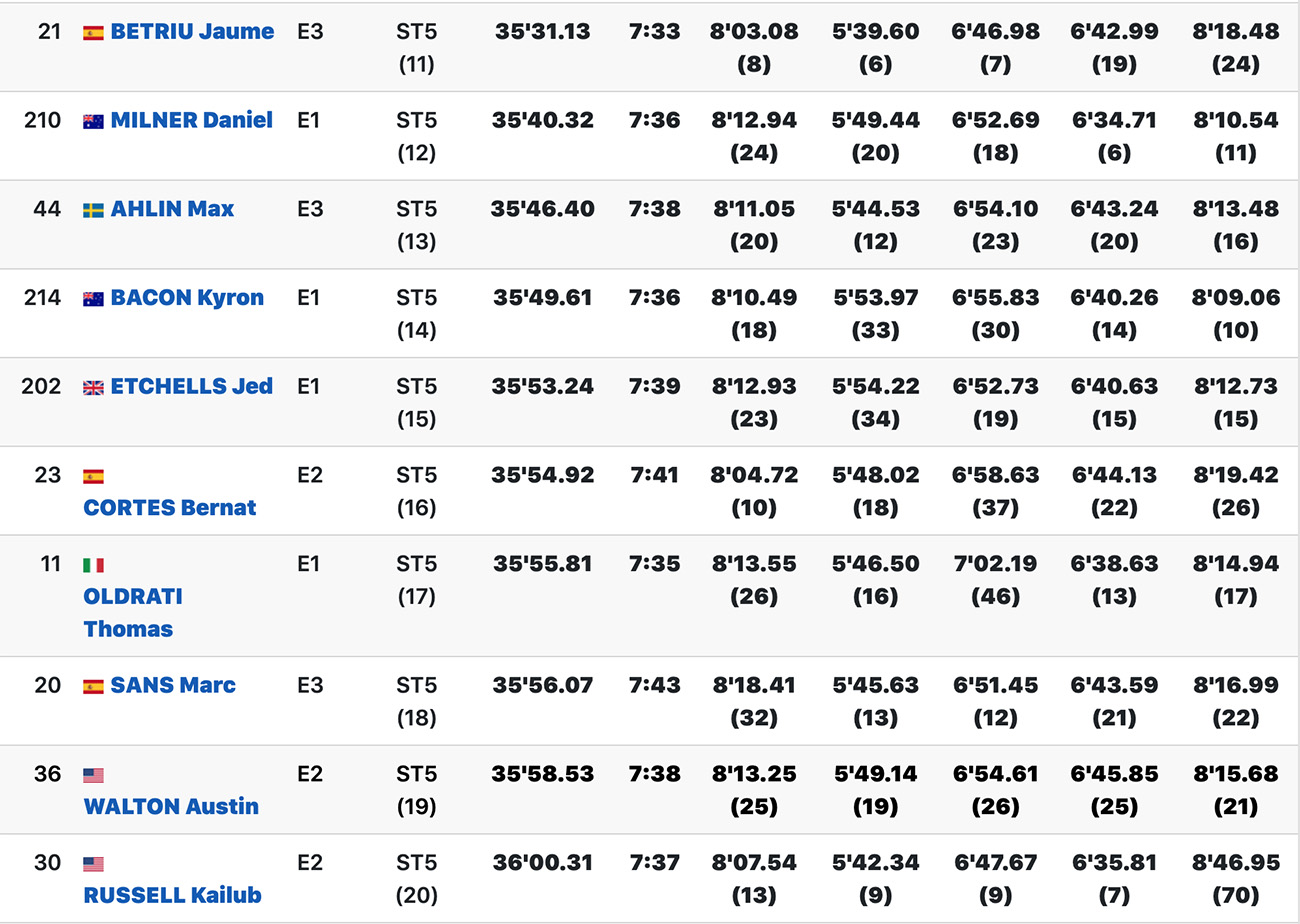 ISDE day 5 results – Junior World Trophy: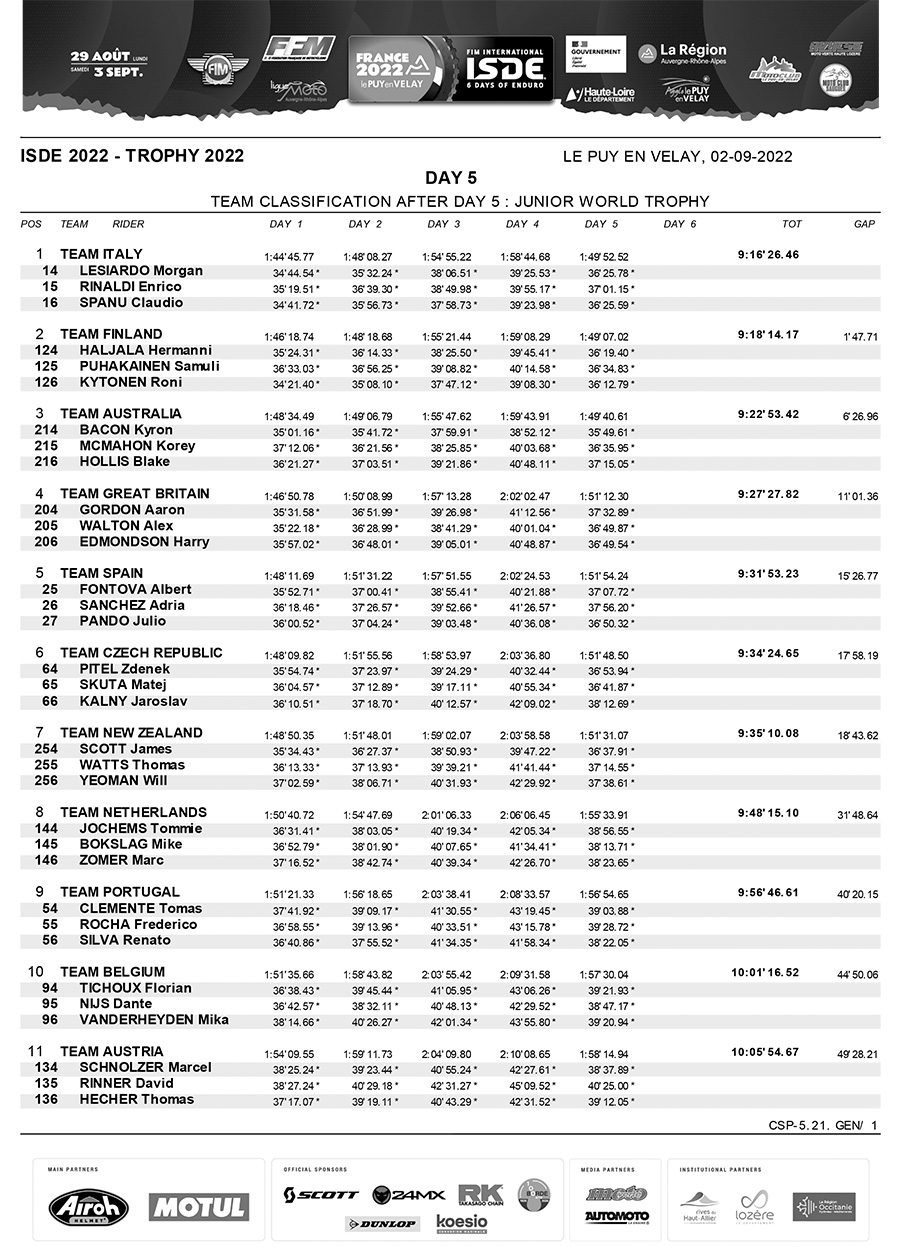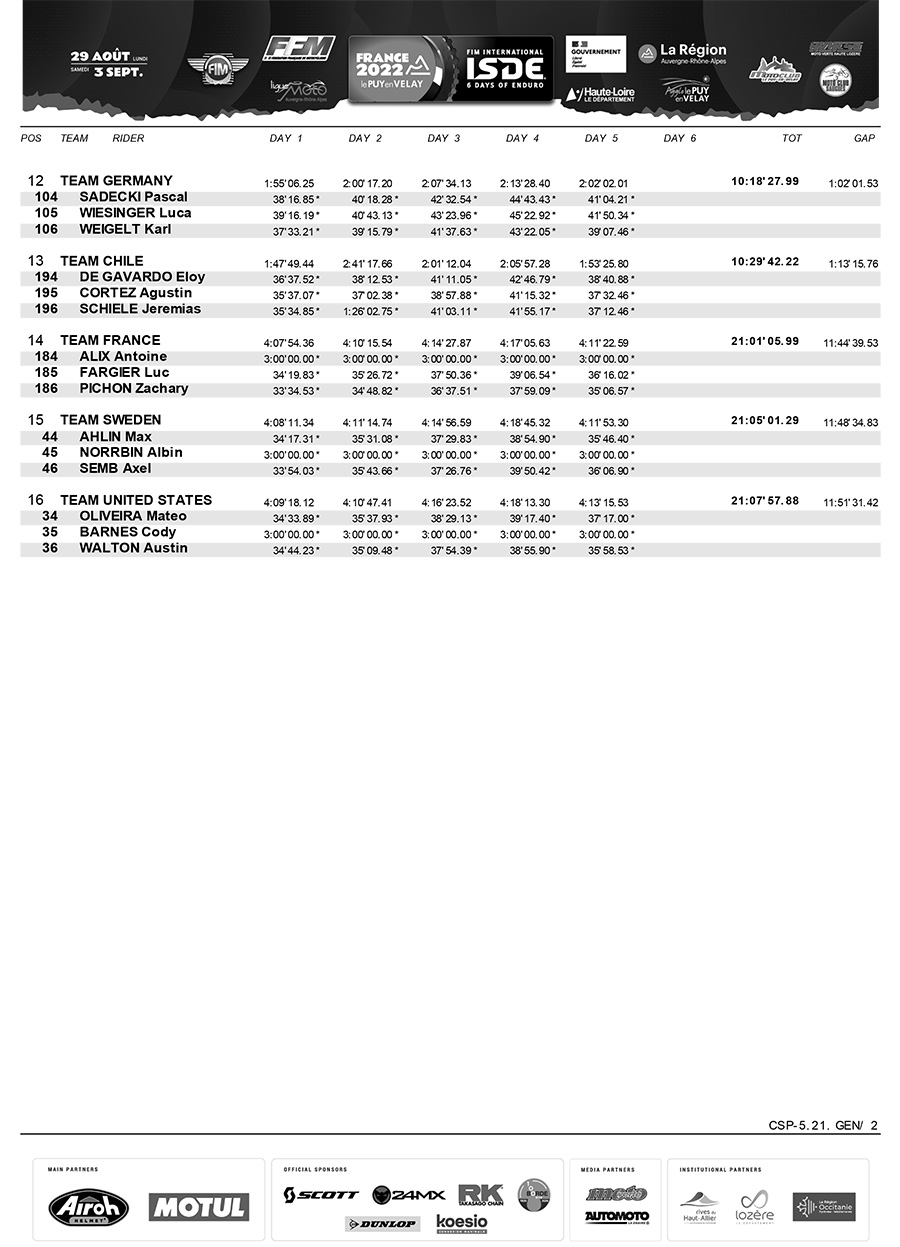 ISDE day 5 results – Women's World Trophy: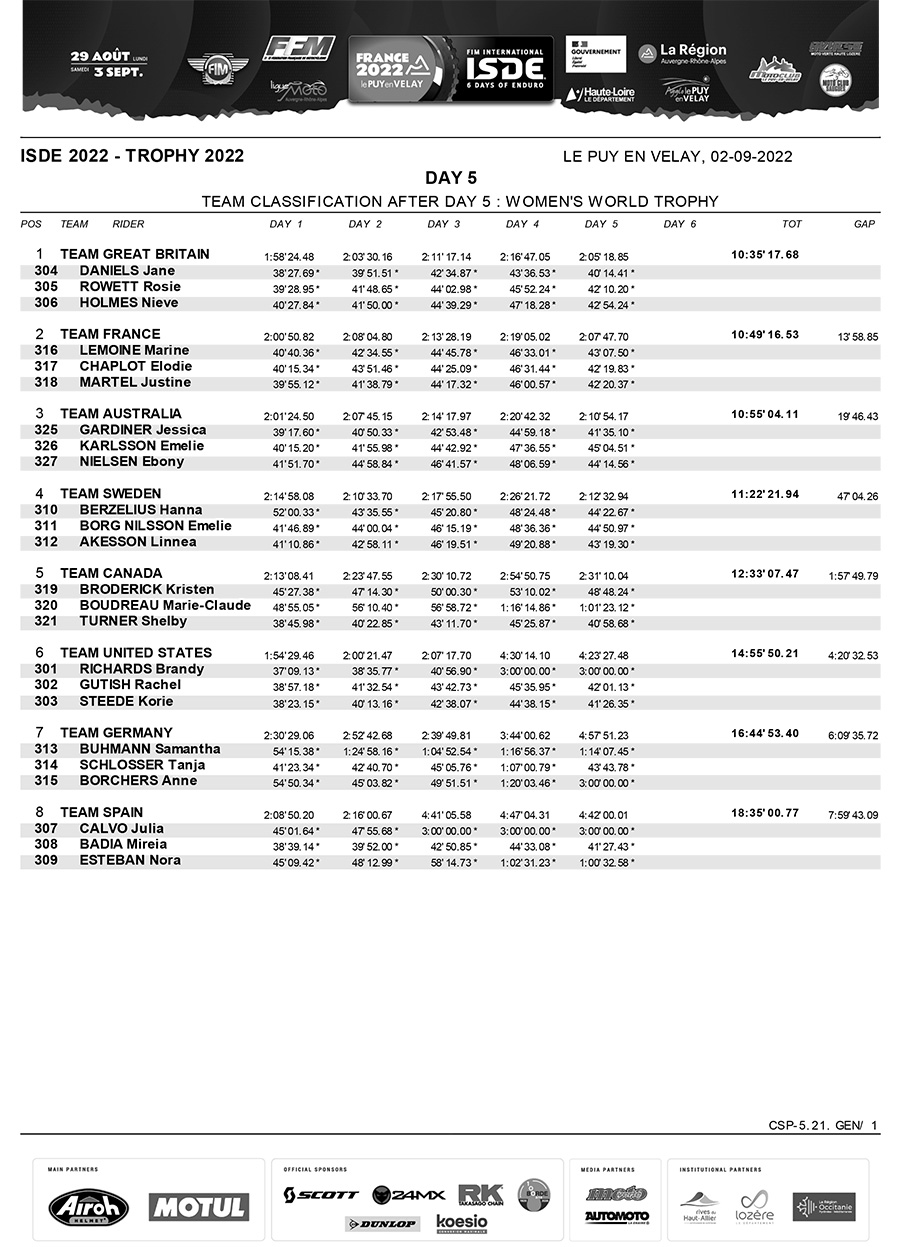 ISDE day 5 results – Club Team Trophy (top 20):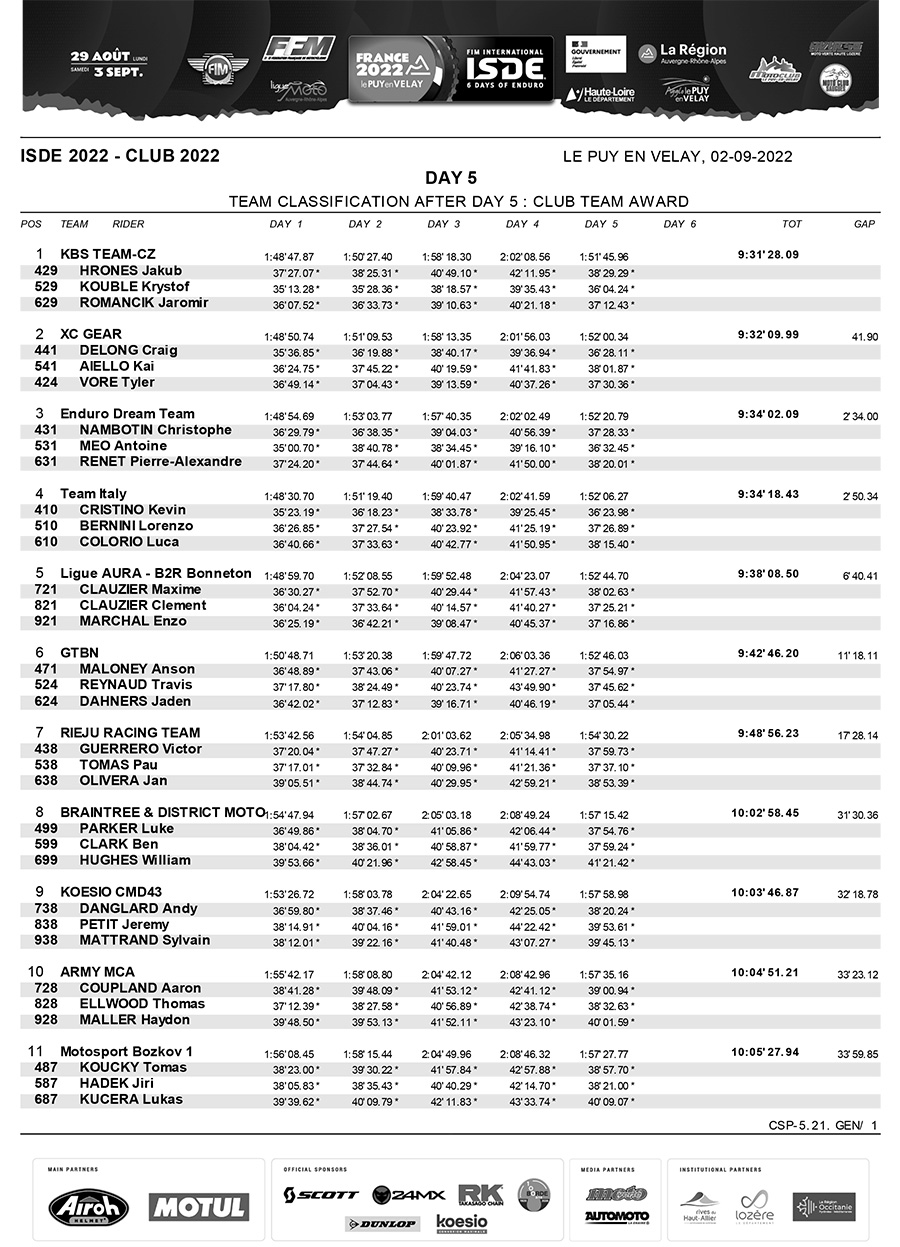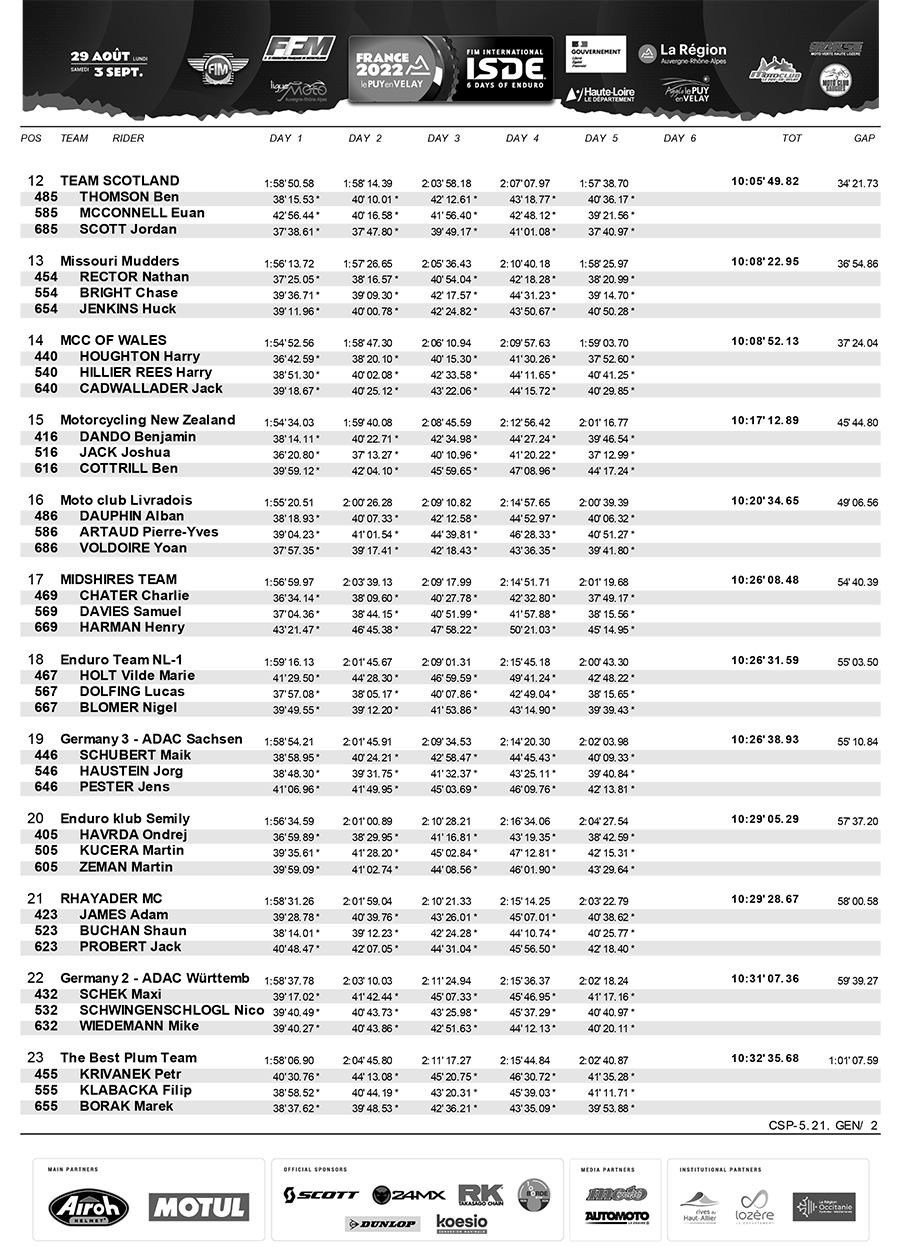 Photo Credit: Future7Media | Andrea Belluschi + Nicki Martinez