ISDE 2019 Day 4 Notebook direct for Portimao, Portugal
Enduro21 daily notebook direct from the 2019 International Six Days Paddock in Portugal – talking two-stroke versus four strokes, major retirements taking teams out the race and how watching videos makes you faster.

The six-times ISDE Womens World Trophy Champions, Australia are not going to make it seven here in Portugal after Tayla Jones crashed heavily this morning. Adding to a list of retirements today was the French and British Junior World Trophy Team who join the Oz Women in retiring on day four after Theo Espinasse's Sherco expired and Dan Mundell pitched off and dislocated a thumb – Matteo Cavallo also joined his retiring Sherco teammates with a mechnical.
In other news, watching videos of Daniel Sanders can make you faster says Steward Baylor…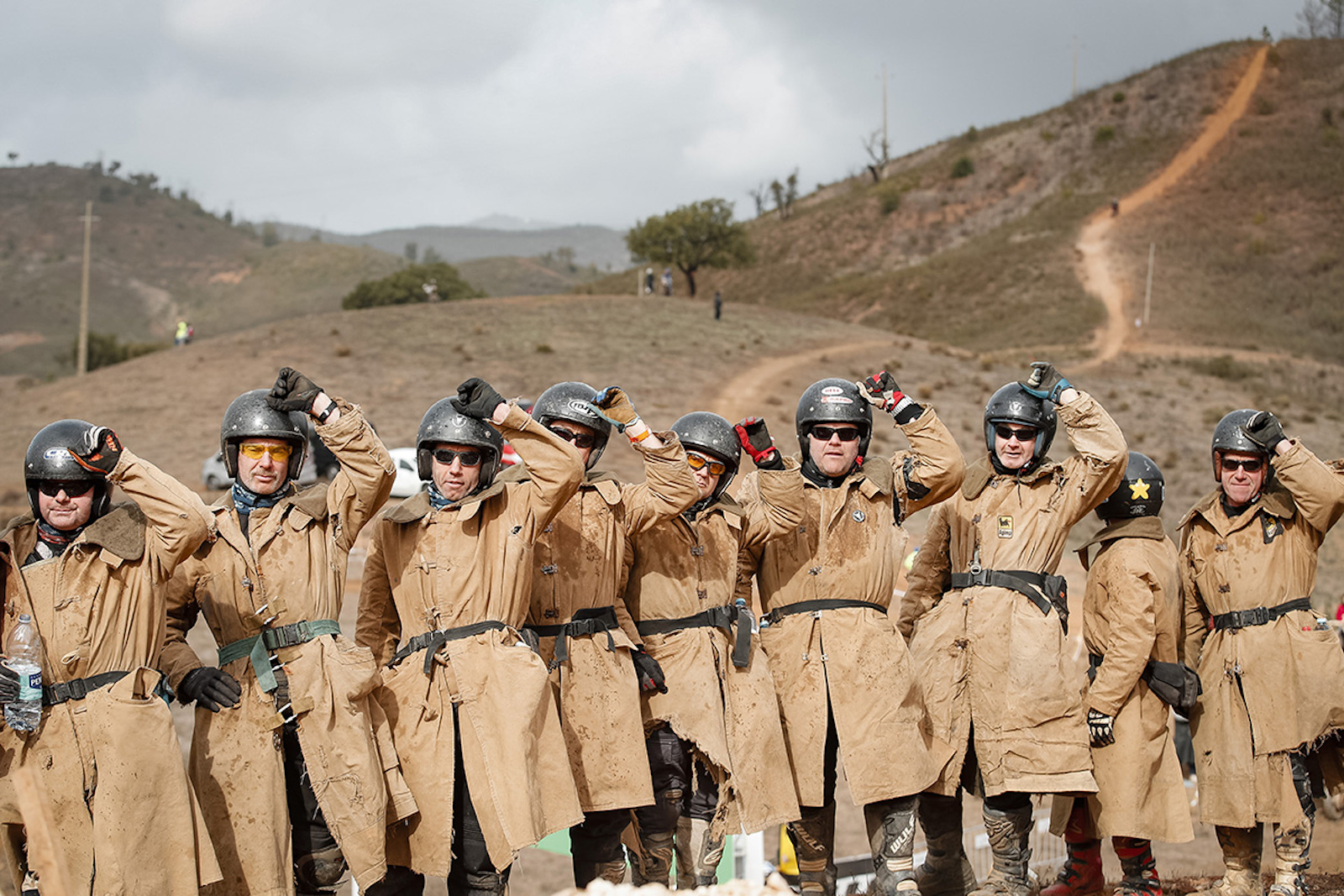 Day four saw a tight tussle in the time sheets between Danny McCanney, Steward Baylor and Davide Guarneri. The trio spent the day within seconds of each other, a battle which McCanney just won by three seconds from Baylor, with Guarneri 1.98s behind.
For Baylor it represented a jump up the running order we'd expected all week but hadn't witnessed till today. The honest-as-ever Baylor says in part the change in speed is down to spending time watching videos of Daniel Sanders: "The week has really been a struggle until today. I haven't been able to ride the 500 as much as I'd like before ISDE, it's not a bike I normally ride and because of the GNCCs and Nationals I really didn't have the time to go out and ride the 500."
"Today I finally found my flow," Stew continues, "and to be honest it was because last night I went back and watched some Daniel Sanders videos because I was just like, 'how is this guy riding this bike?'"
It's an honest admission and a question many riders in this year's ISDE have been asing themselves: "He just seems to be hanging off the back, sitting off the back fender. That's where I was struggling, the 500 has so much power off the bottom it's instant wheel spin and that's been the biggest thing for me, getting to grips with it."
Four stroke versus two-stroke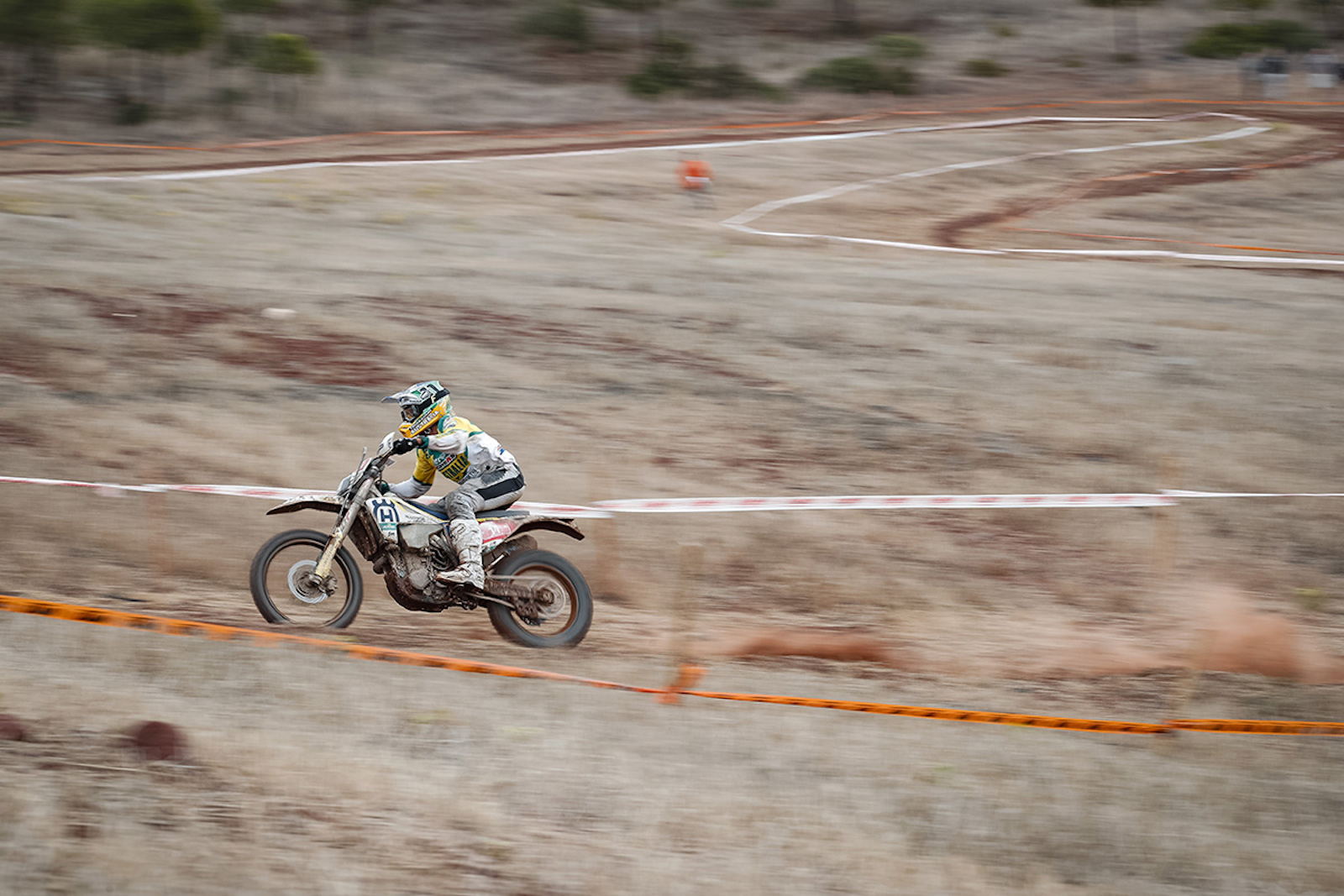 By contrast Danny McCanney says some of the tests at Six Days this year probably don't suit his 300 two-stroke – though you wouldn't know it from his fourth place scratch on the day today: "I'd love to be closer to Garcia and Sanders but I've finally started to ride how I should be this week these last two days. They are riding really well and you can't take anything away from them, I'm trying my best."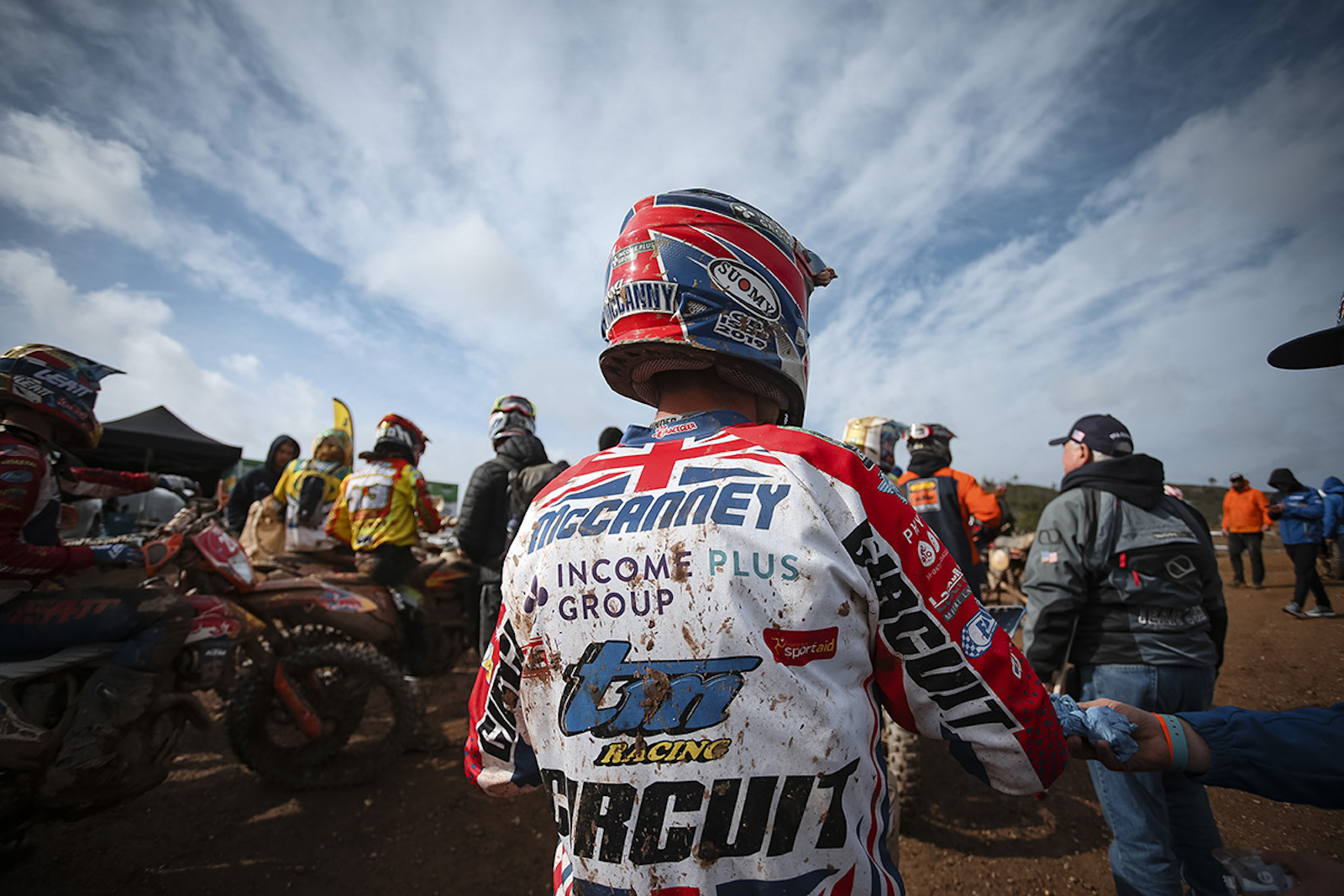 As far as the 2T versus 4T debate McCanney thinks the fours have it overall here in Portugal: "It is a little bit harder on the two-stroke I think. Especially the fast, field tests the two-stroke hasn't got as much traction as the four strokes but I'm giving 100% everywhere and bringing a lot better results – I know I can be in the top five every day."
Italy World Trophy Team go a man down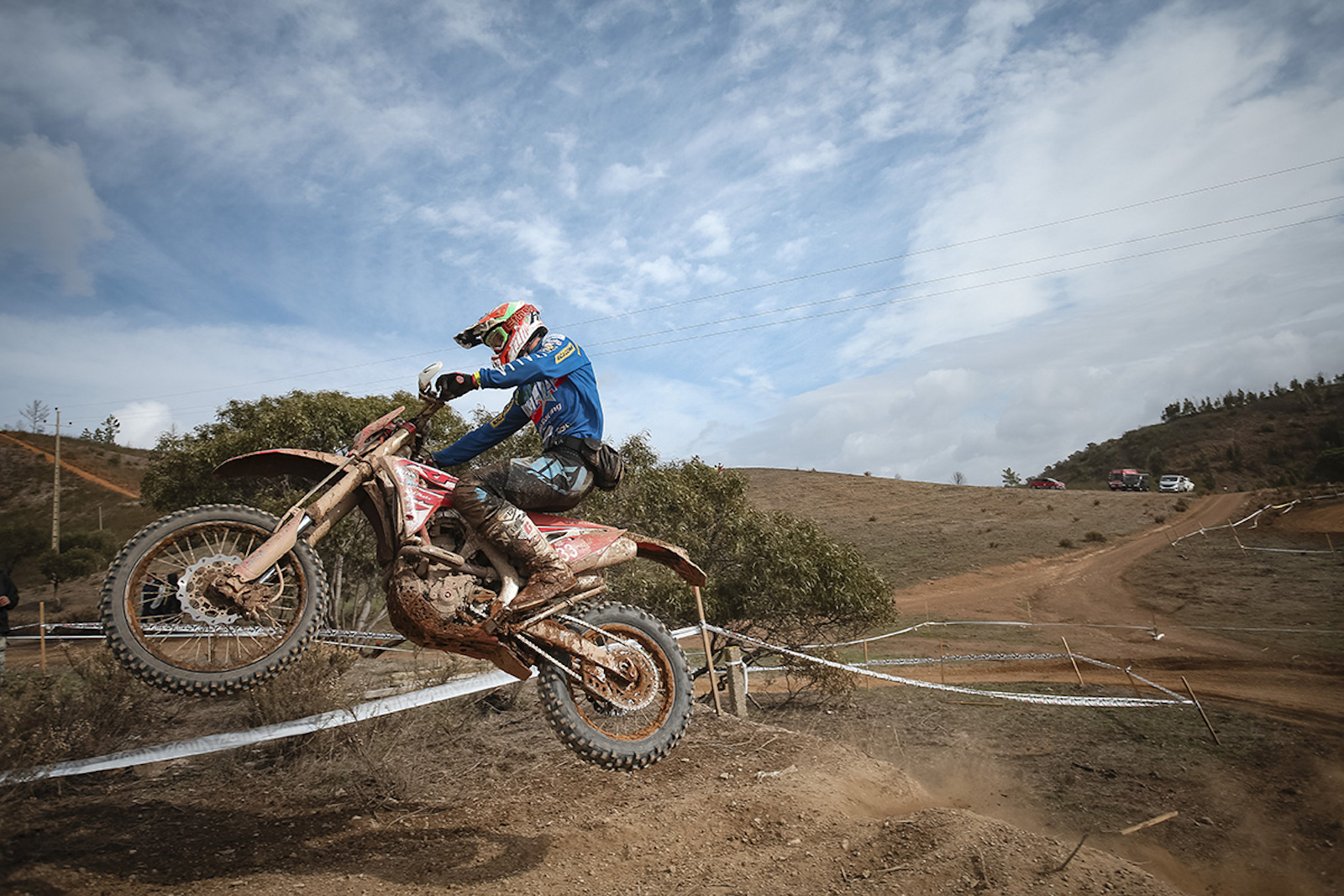 For his part Davide Guarneri now sits with a man down in the Italian World Trophy Team after Matteo Cavallo retired with a mechanical issue today. Guarneri has quietly gone about his business this week and now sits fifth overall scratch and third E2 rider.
"The weather conditions help a bit," explains Davide, "I prefer it when it's not completely dry. I don't like it so much in the fesh-fesh in the dry tests – although the 450 is a bit of an advantage in these dusty conditions.
"The first guys are really, really fast but I do the best I can. We have one day more then the cross tests on Saturday. I am hoping everything is going well because it is hard out there. Today the transfers were really hard, maybe too hard for ISDE."
As for the impact of Cavallo's retirement on the Italian Trophy Team, Guarneri says it is better to not relax: "They told me to take it a bit easier to not take too many risks but the problem is if you ride slower, it's not your pace and you make a mistake. So I try to not make the mistakes but keep going."
Counting the riders that count, say what?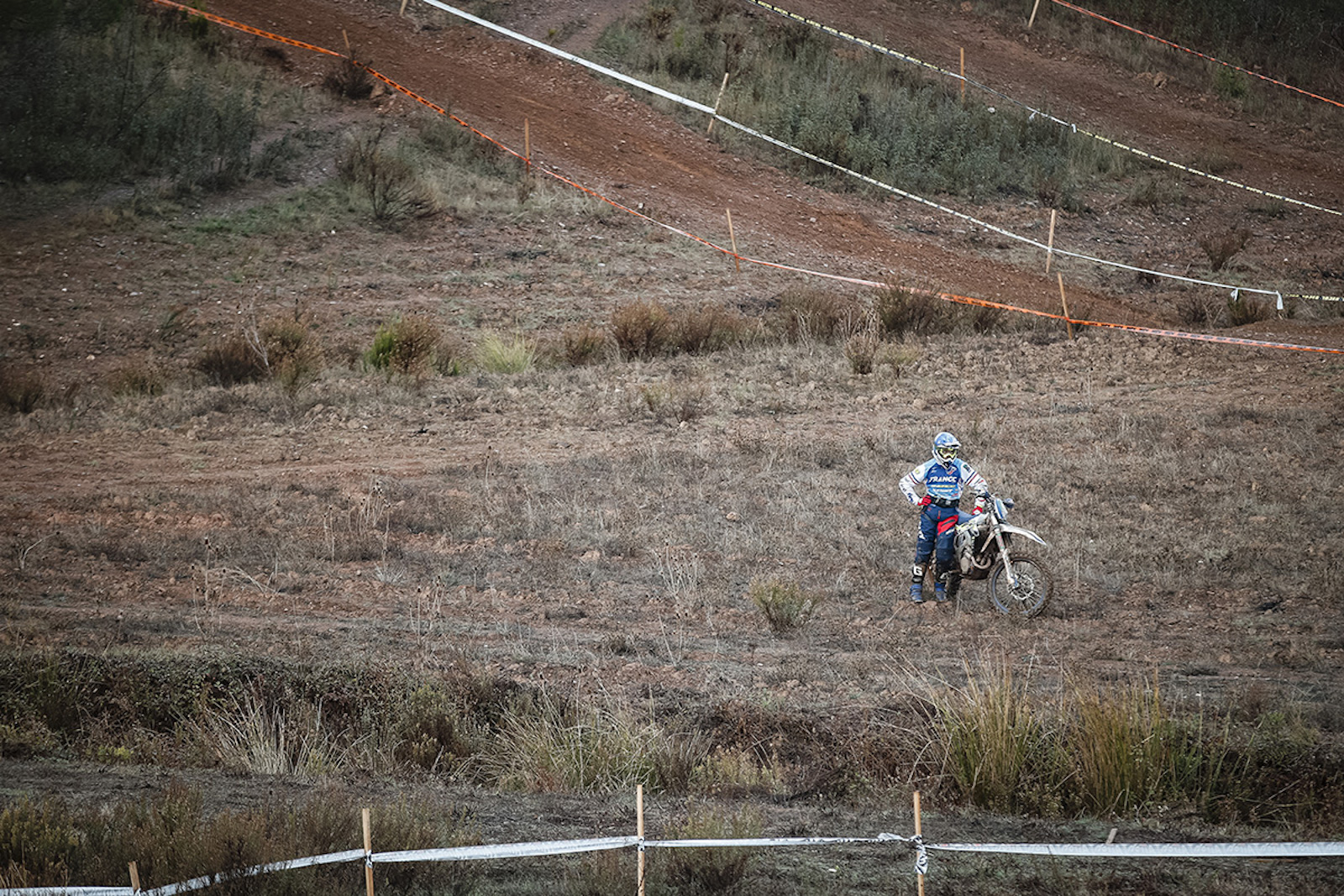 The rules for ISDE teams can be confusing for the initiated and non-initiated it seems. Even among the ISDE veterans around here many people get confused about the rules for how many team riders count in the different Trophy classes.
For the record, three of four count in the World Trophy, three of three count in the Junior Trophy and two of three count in the Women's World Trophy.
Today, then, saw the Australian Women go out because the second of three riders retired, the French Juniors go out because one of three riders retired and the Italian World Trophy squad live to fight another day with three of four riders left – are you're keeping up?
For the French Juniors it was a blow, of course. Theo Espinasse had been banging on the door of a top 10 scratch overall and was surely their talisman. The French team had been banging on the door of the Italians for the Junior third place until as well.
The third related fact in this matter is Theo was the first of two Sherco mechanical retirements today (along with Cavallo for Italy), both engine related we believe.
The fourth related fact here, the list ends soon, honest, is the retirement of another Sherco rider, Dan Mundell. A dislocated thumb brought an end to his Junior Trophy challenge leaving just the GB Women in the contest after the Trophy team went out on day three.
Last Aussie Women standing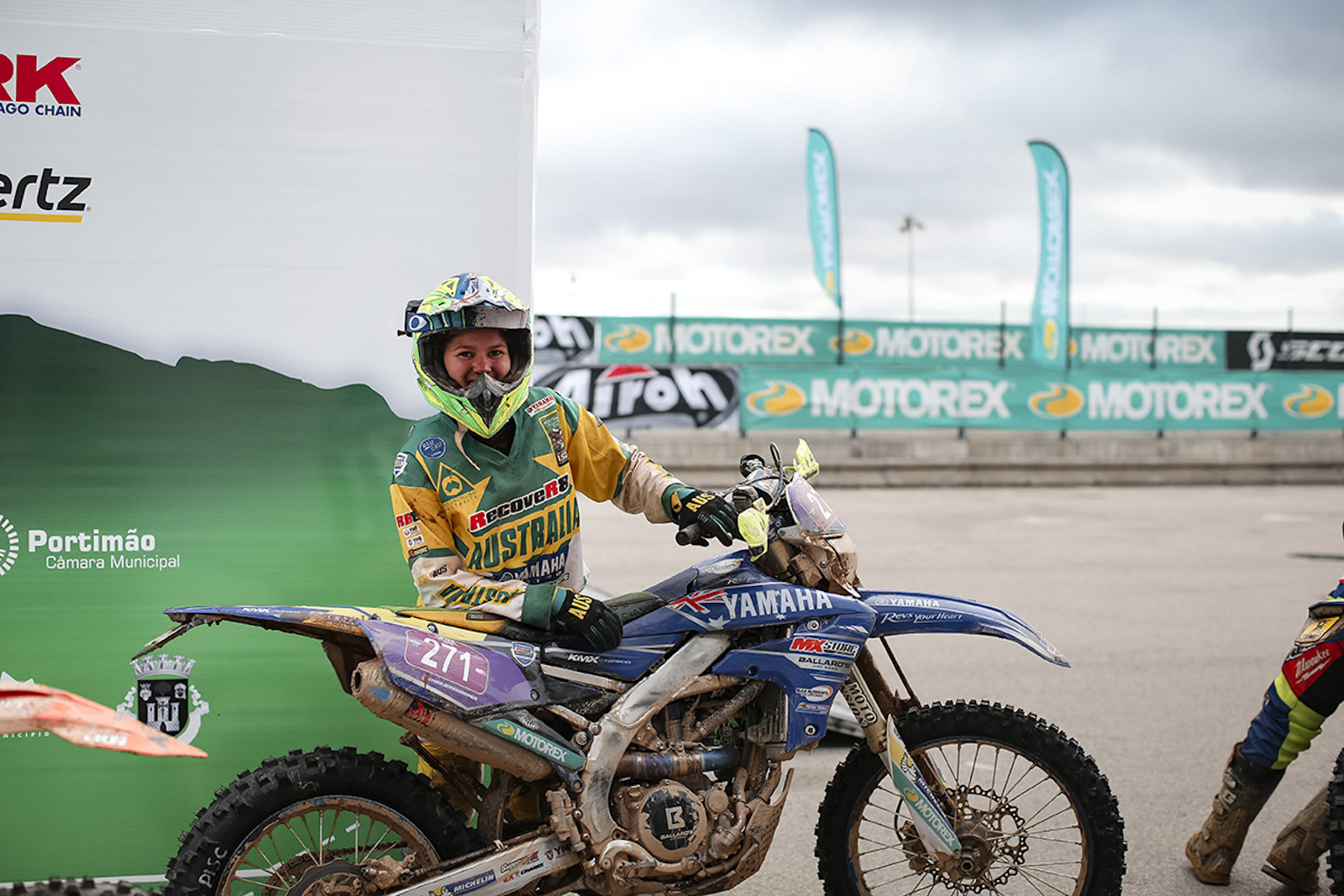 Jessica Gardiner now stands alone as the sole remaining Aussie Women Trophy rider after Tayla Jones literally knocked herself out of the event today. Jones was working her way back towards the top of the timing sheets after a slow start by her standards, as we reported yesterday.
On test two today Tayla went down hard, taking a hit to the head. She carried on to complete the next test doggedly defending her team's position at the top of the timing sheets, finishing test three in P7. But suffering with dizziness and concussion, the six-times ISDE World Trophy holders were forced to retire.
Gardiner then, is left to race alone: "Tayla didn't really know what day it was but she was trying to keep going, saying 'I have to keep going for the team', but I just said your health is more important.
"It's unfortunate for Team OZ but we've had a pretty good run for many years now but you can't help injuries, it's part of our sport unfortunately.
"For me it is a case of keeping going and keep pushing for the best result I can. I think I'm fourth now but I'll keep going for the result – you can't come all this way and not finish!"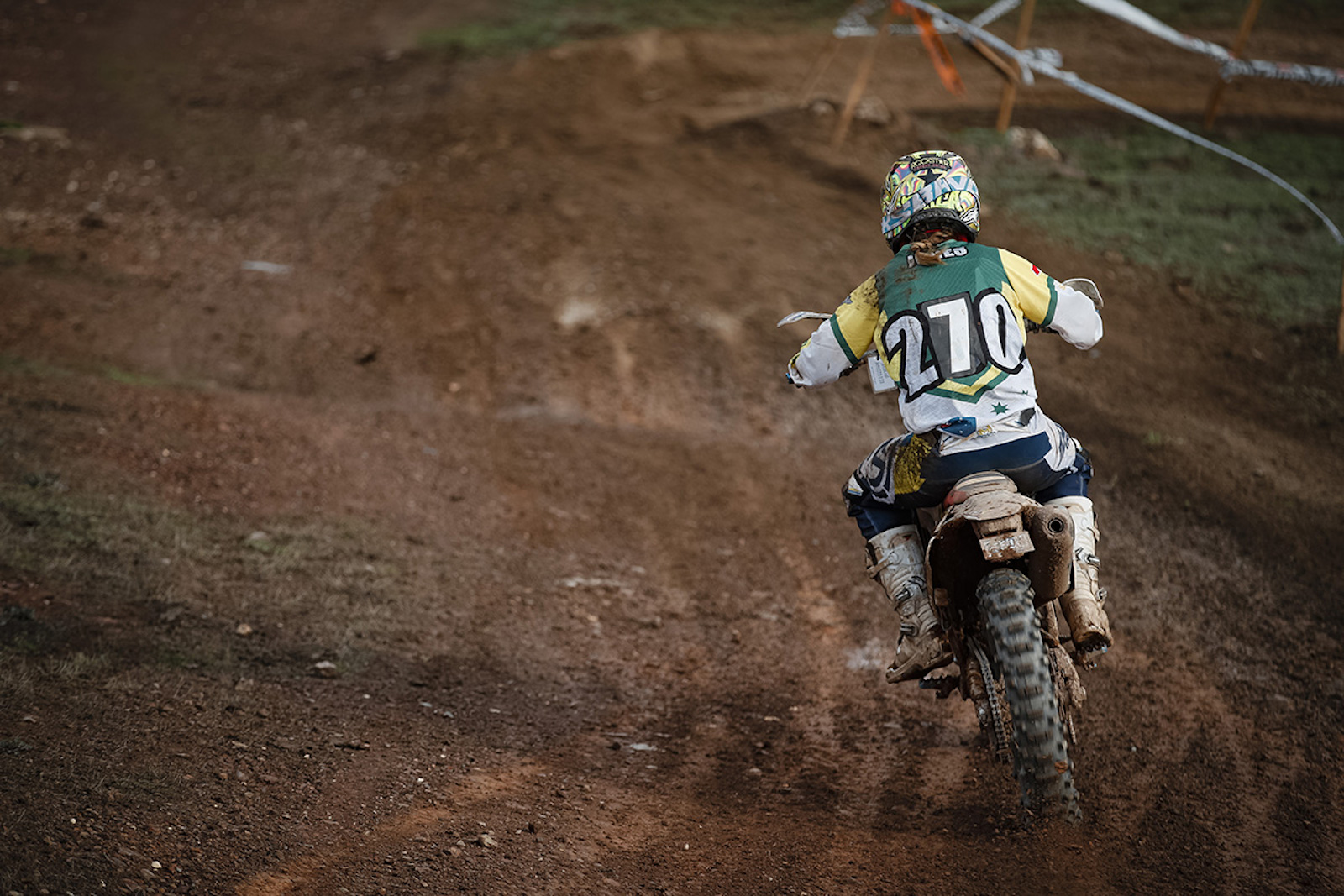 Photo Credit: Future7Media