ISDE 2022: Day 0 Notebook – let the Six Days begin
On the eve of the 96th International Six Days of Enduro in Le Puy en Velay, France, Enduro21 sparks up the notebook direct from the paddock where the packed parc ferme awaits day one start at 07:30am tomorrow morning…
With the lengthy process of checking documents, marking wheels, engines and frames, noise tests, finally one by one the parc ferme has filled up. Collectively the 560 riders from 32 nations have both checked in and clocked up thousands of kilometres by now, walking and re-walking the tests.
For the record it looks like being around seven-hour days on the timecards and around 250 to 270 (ish) kilometres of riding each of the five days, plus the final day's cross test back here on the edge of the paddock – it'll be broadcast live by the way.
Enduro21's job so far has been way easier. We walk, talk, observe and take photos of teams, bikes, people, organisers and officials. We soak up the atmosphere and (we hope) pass on the buzz from around this paddock where expectations are high.
The return of Team GB and Australia means the question of who will win this thing hangs in the air. Spoiler alert, we ain't gonna be so bold as to make that call, it's way too open.
Common ground
Two common phrases stand out from speaking to the riders in the paddock ahead of this year's ISDE: "we've done a lot of walking" and "the tests are going to be interesting."
The daily routes are long enough for seven-hour timecards and the next six days will be typically tough, just as this event should always be.
Every rider has been positive, and all seem to be looking forward to the challenge of test which feature a lot of elevation changes, plenty of technical riding general a real mixture of grass, woods and rocks. "Not just flat-out and full gas, like previous ISDEs…you're going to have to use your brain not just open the throttle. I'm looking forward to it but it's going to be hard," Jess Gardiner told Enduro21 at the rowdy opening ceremony last night.
For those who know French enduro, famous for the grass tests in this part of the country where huge events like the Trefle Lozerien in Mende are just up the road, this year's Six Days will be far more varied and not as predicted, suit any one nation.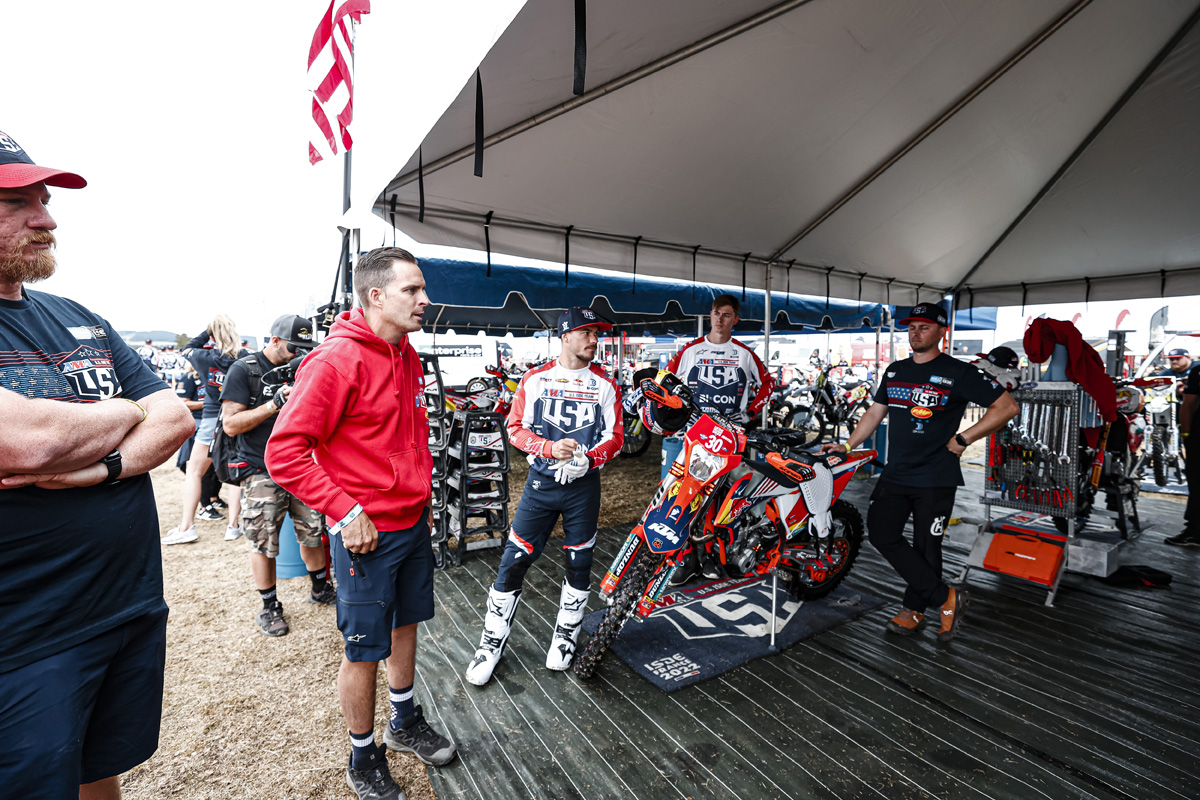 Weather check
Chances of rain are high also which means another departure from the norm we've seen at the recent Six Days where dust has been a major feature along with the fast, open tests. It's warm but storms and predicted heavy rains will make the tests and transfers "challenging".
It's going to be harder on the bikes as a consequence, although it looks like teams will be making less air filter changes.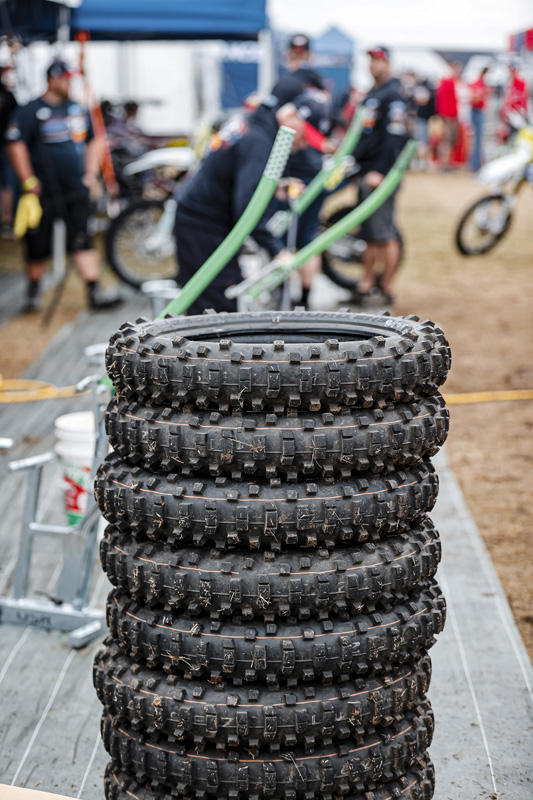 New, old-school rules
The 96th edition of the ISDE has a new set of rules designed to bring back the reliability and mechanical element to this race. Rule changes include teams no longer needing to have a rider in E1, E2 and E3. It is a factor which has hampered teams in the past as they struggled to match a rider to, say, a 300 two-stroke.
It means they are on their favoured bikes but the other new rule means they all now need to finish. One out, all out. In what looks like being a mechanically tough week, that too could be crucial in deciding the results.
Aussie rules?
Enduro21 happened across a Team Australia pep talk and the key point being made to their Trophy riders by new team manager, AJ Roberts was a typically straightforward, with no BS, "if you do your best individually we'll be in the count, but every one of you counts."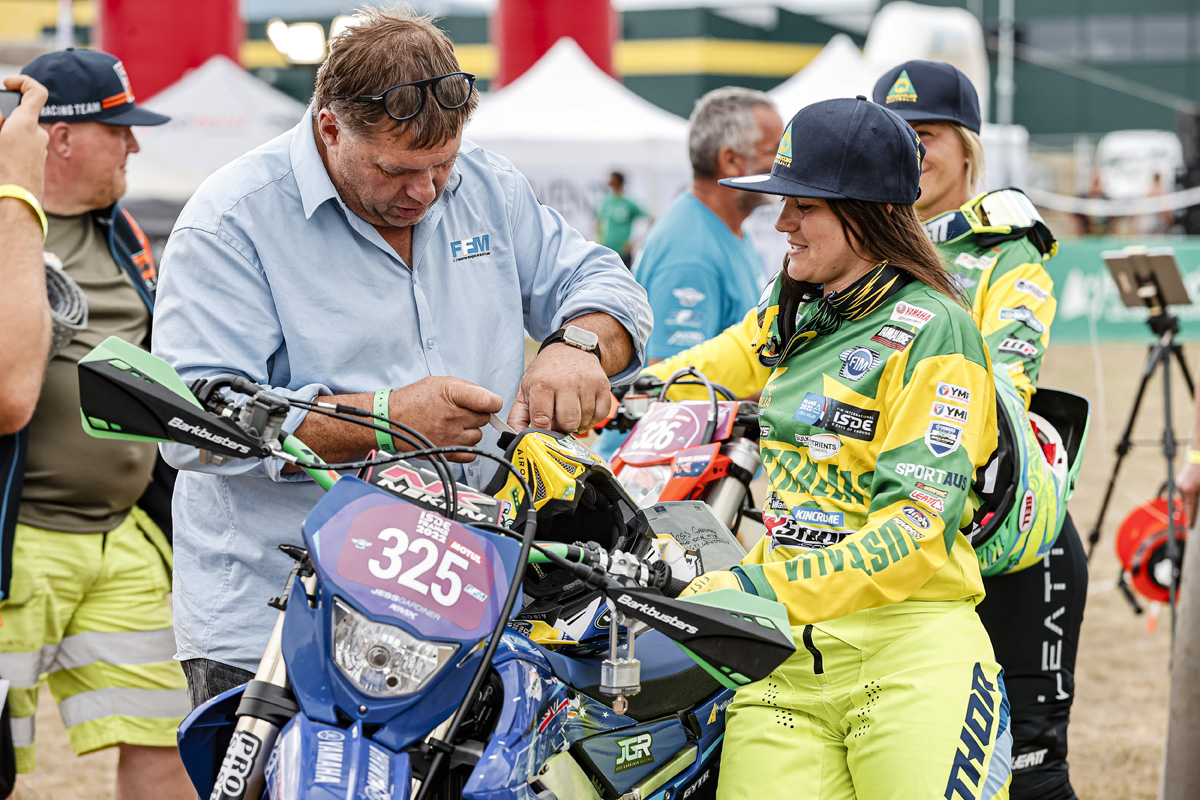 You've got to be in it to win it
With that in mind and with a few big name riders from around the world of EnduroGP, AORC, GNCC and even Rally not here, the competition for the World Team Trophies really is wide open.
Great Britain, Italy, Spain, USA, France and Australia (at least) will be fighting for the World Trophy podium and don't rule out the Scandinavians. It's always impressive to see the sheer scale of the Team USA effort but in the end, it always boils down to the few who are holding the handlebars and in the end those who start have to finish.
The tests will play a role and it also felt clear confidence was high among riders who have made it this far in their '22 racing seasons. A few will be wanting to make a mark individually too, but the collective team rider test times – what the fourth rider as much as the fastest rider is doing – will be crucial come the final MX test on Saturday, September 3.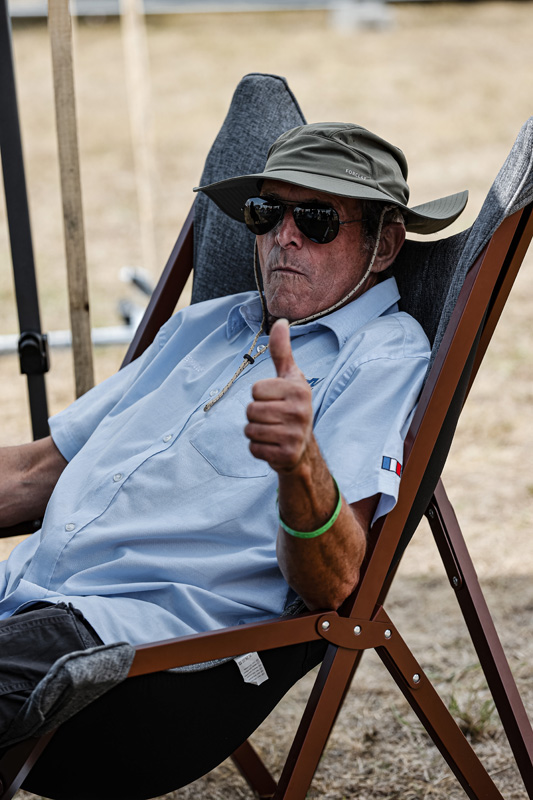 There are so many factors which can affect a result across six days but that is exactly why this is the biggest and best event in world enduro.
Racing begins early tomorrow morning and as ever Enduro21 is right here for all results, rider interviews and videos. Bring it on and in the meantime, we'll leave you to speculate who might win this thing…
Photo Credit: Future7Media | Andrea Belluschi