2022 ISDE France results: Spain lead overall as Josep Garcia sets a blistering pace
Results from day one of the 2022 FIM International Six Days of Enduro where Josep Garcia has picked right back up where he left off in Italy 12 months ago winning every test to carry Spain into a narrow early overall lead over Italy, Great Britain and the USA – France, USA and Swedish Juniors go out on day one...
2022 ISDE Day one in a nutshell:
Day one of the 2022 ISDE dawned as early as ever for the front runners, a before the sun came up trek to the paddock saw riders head into parc ferme just after 7am and reigning champions Italy opening the show at 7:30 sharp.
The day was a long and hot one "We were expecting six-hour days but instead it was closer to eight!" Jane Daniels told Enduro21 as she made her way out for some well-earned food.
The forecast rain for later this week still seems a long way off too and dust was an issue in soft dirt that quickly began to rough up – the riders face the same set of five tests tomorrow.
The big winner out front was Josep Garcia who kicked off his 2022 ISDE exactly how he left off in Italy last year. Josep won every test and stands on top of the scratch and team timing sheets alongside solid performances from Marcs Sans, Jaume Betriu and Bernat Cortes.
It's a slender 22 seconds lead though and that is why day one was such an interesting one; Italy, Great Britain and USA are all within four seconds of each other – France are also inside the same minute.
It was de ja vu for the scratch result (as they say round these parts) as Garcia leads Italy's Andrea Verona by 24 seconds with Sweden's Mikael Persson that man in third again just like 2021 – there must be something about the ISDE for Miki who's stepped up on the 300 2T as well this year.
The best of the Brits are next with Nathan Watson fourth and Steve Holcombe fifth. Both exited the parc ferme in positive mood about theirs, and their team's, performances on day one.
Day one had the Brits, Aussies and Frenchies down the running order but day two sees riders start in scratch, individual time order which brings better lines and familiarity for these top EGP boys at least.
The big news in the Juniors wasn't so positive as three teams went out almost as the race started. USA, Sweden and the home team Juniors all lost riders in the first test or first transfer through mechanical issues. Cody Barnes, Albin Norrbin and Antoine Alix will be disappointed their week's ended so quickly, which leaves their remaining team members now free to go for individual honours.
Which is exactly what Zach Pichon told Enduro21 tonight. The Junior World Champion was on fire and well in the mix with the big boys. He finished the day sixth overall, less than a minute behind Garcia.
If anything could be called plane sailing here in France after a long, tough day then it is the Women's World Trophy result. Team USA's women sit comfortably four minutes ahead of GB second and France third (with Australia narrowly fourth). Brandy Richards copied Josep Garcia in picking right back up as the fastest female rider.
Club Team honours so far have gone the way of Team Italy. The world championship regulars in that line-up are 17 seconds ahead of the Czech KBS Team and fast USA squad under the XC Gear banner.
Overall scratch best rider in the Club class is some guy called Antoine Meo riding with Christophe Nambotin and Pela Renet in an Enduro Dream Team. The old boys are fourth overall.
ISDE day 1 results – World Trophy: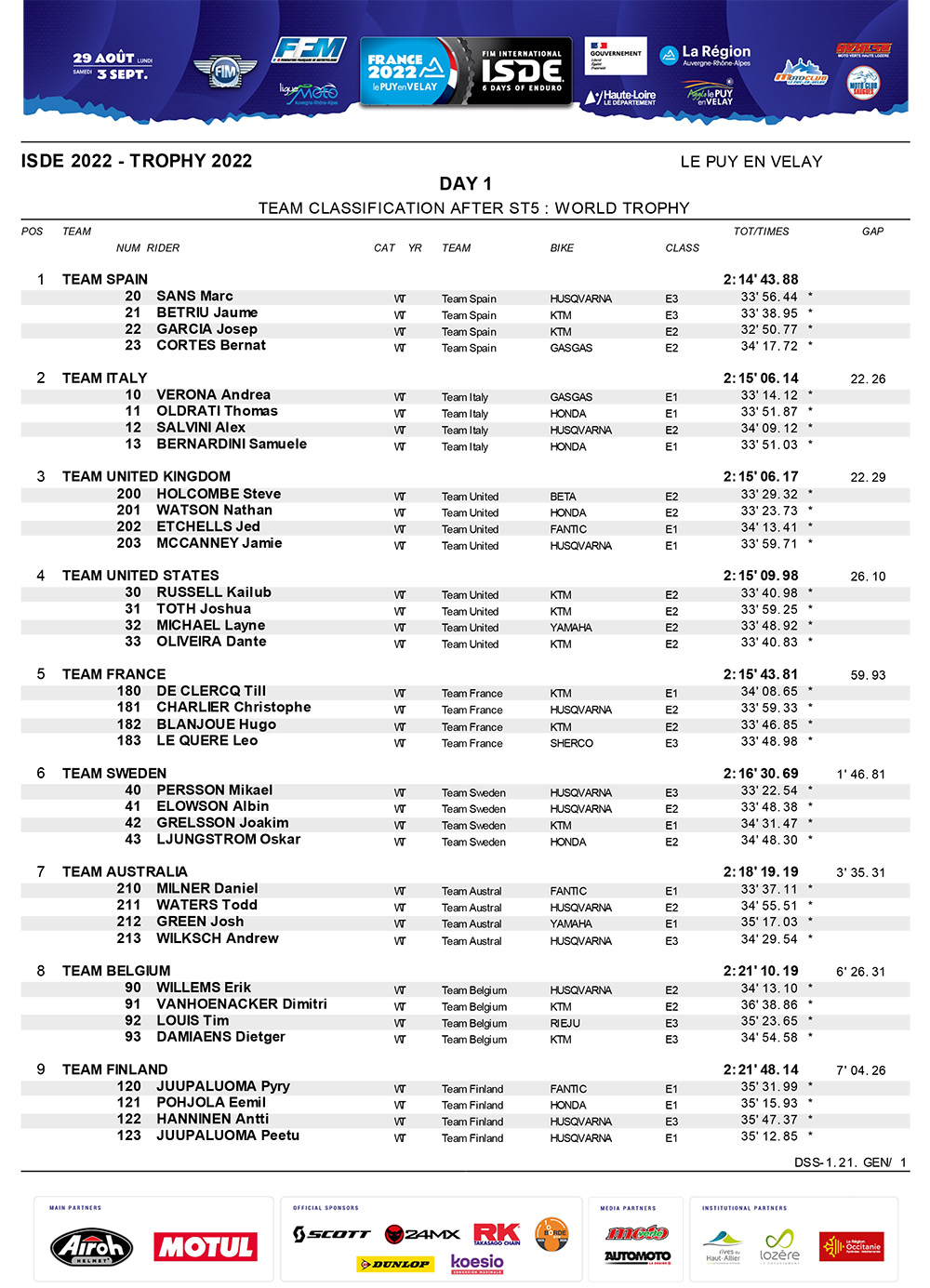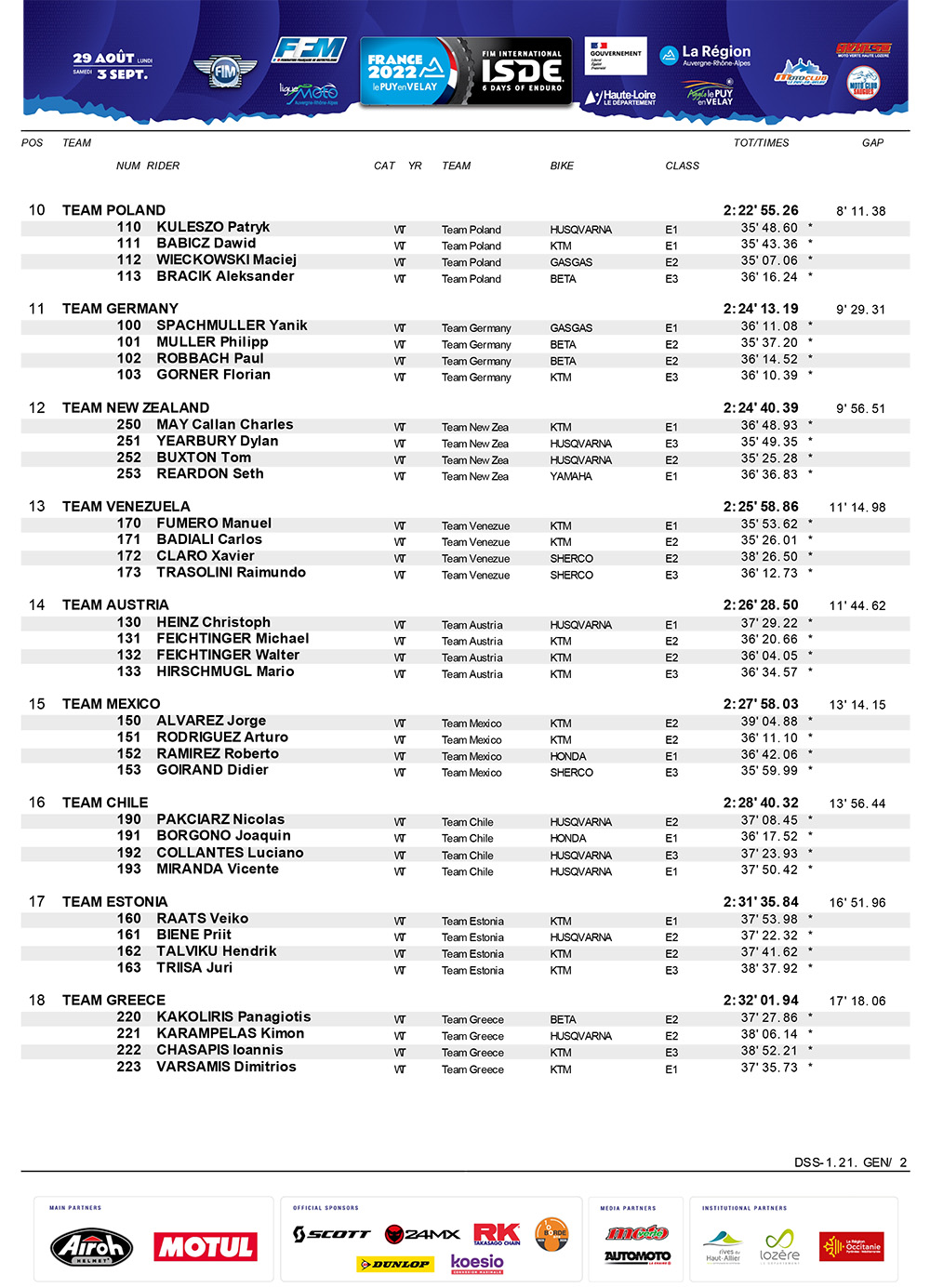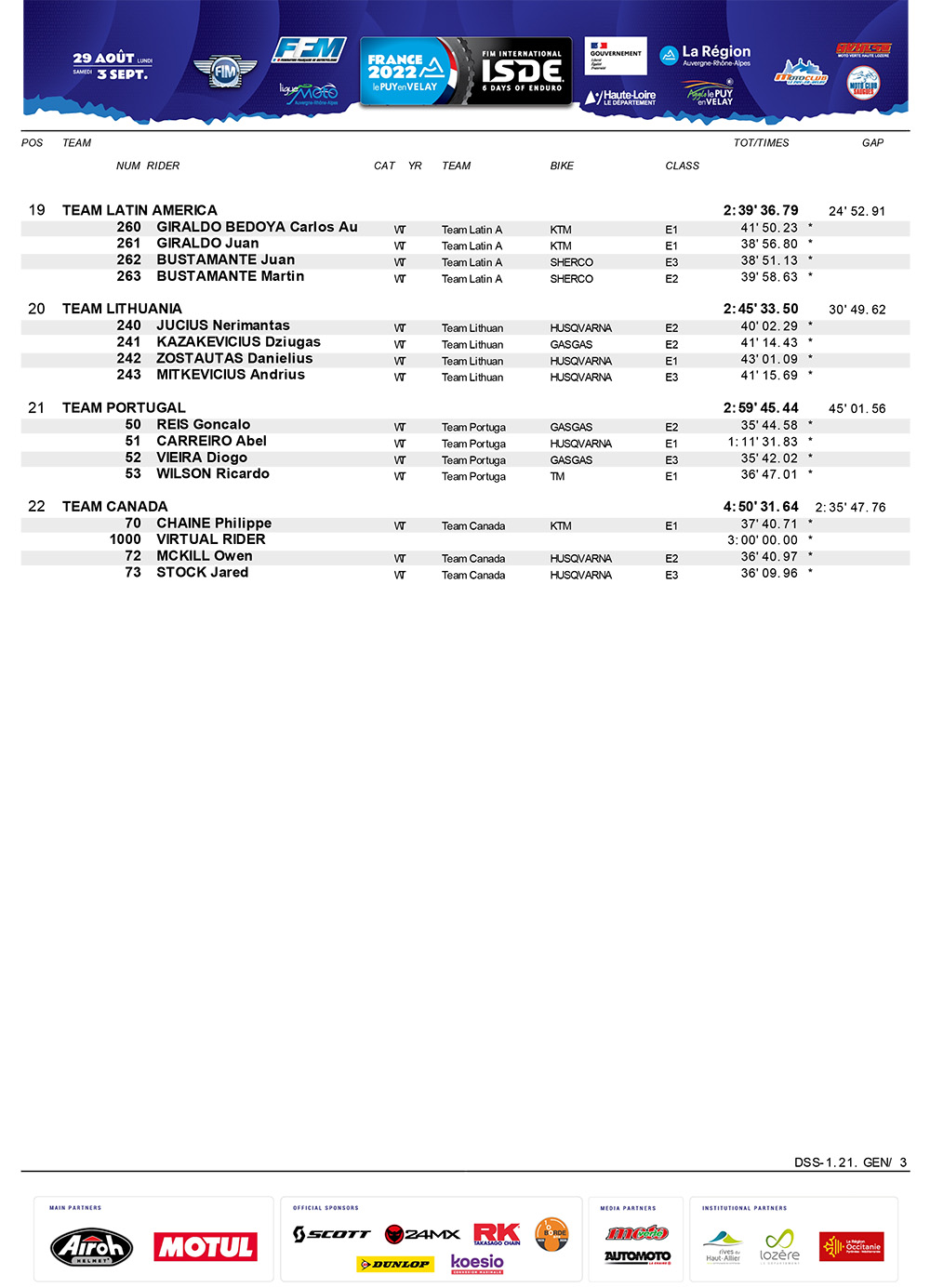 ISDE day 1 scratch result (top 20):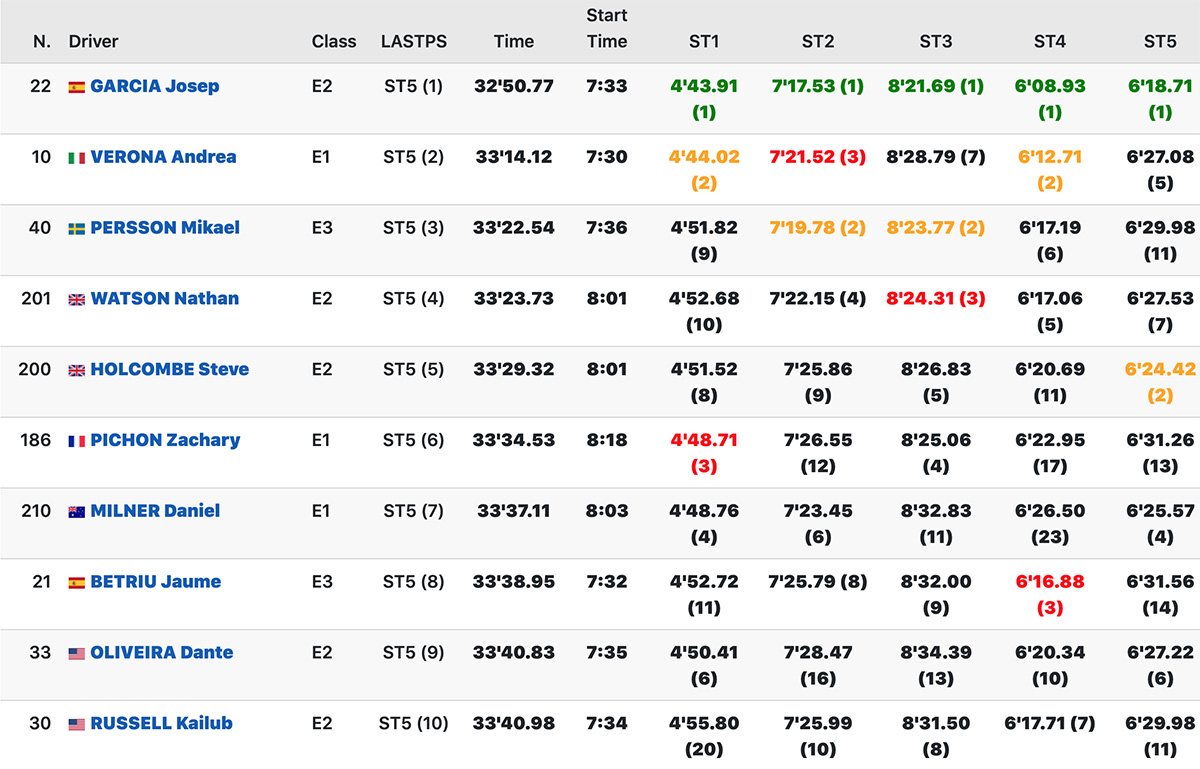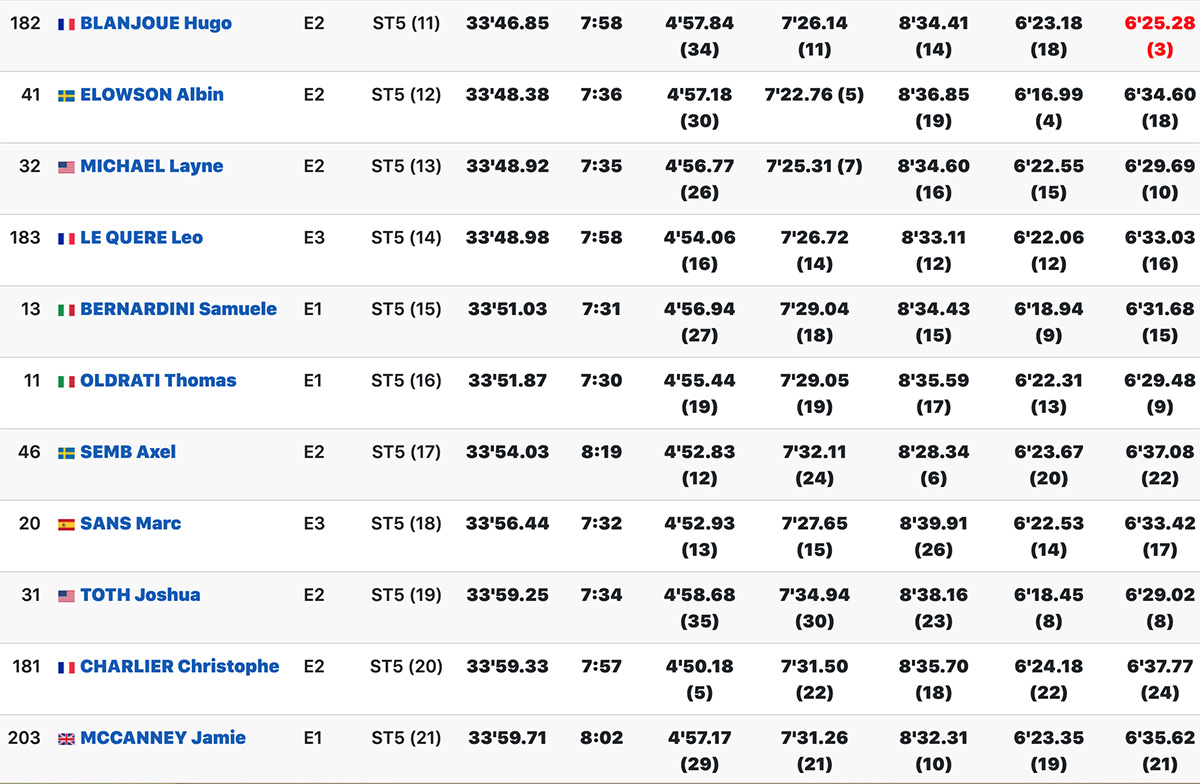 ISDE day 1 results – Junior World Trophy: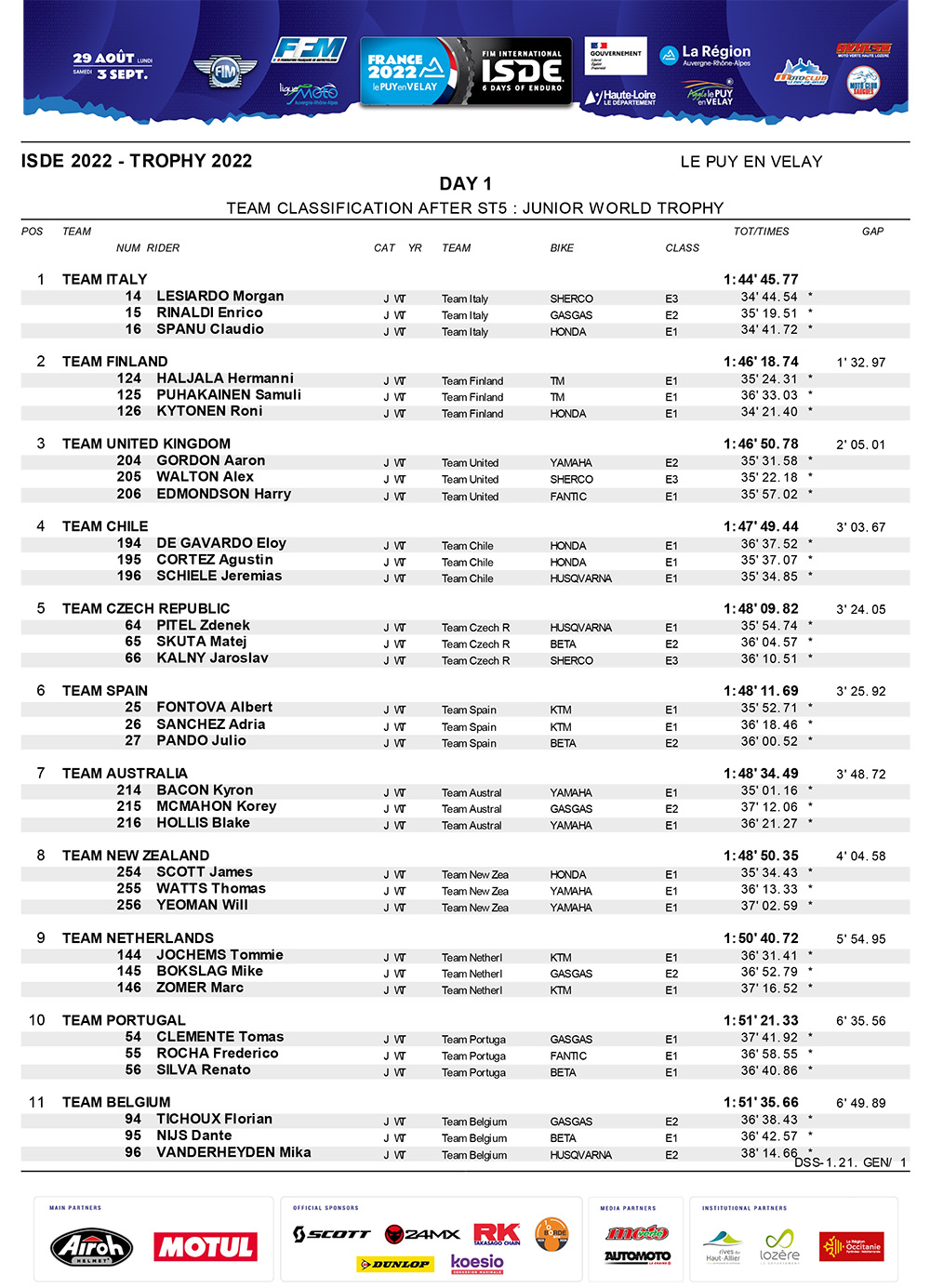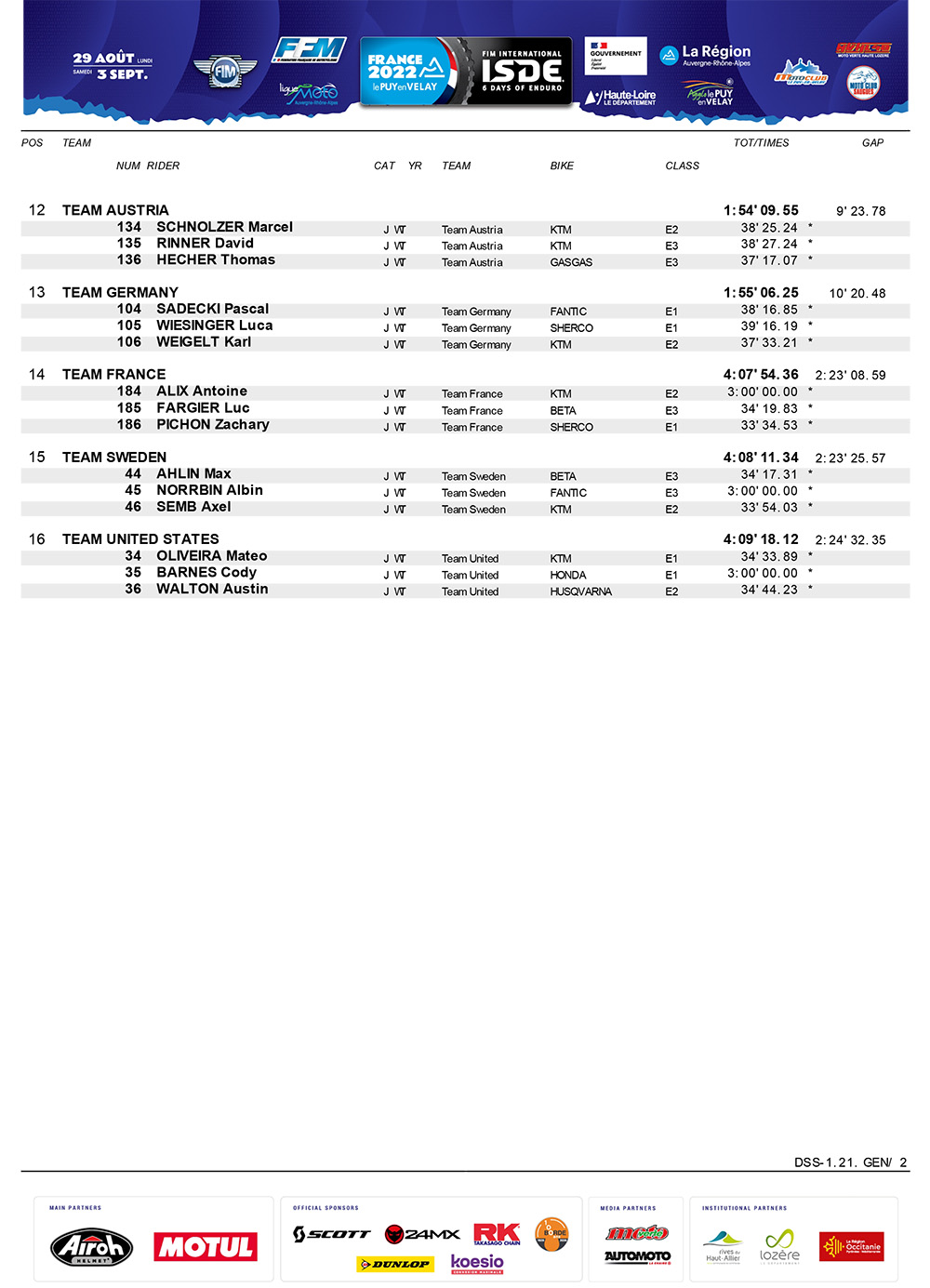 ISDE day 1 results – Women's World Trophy: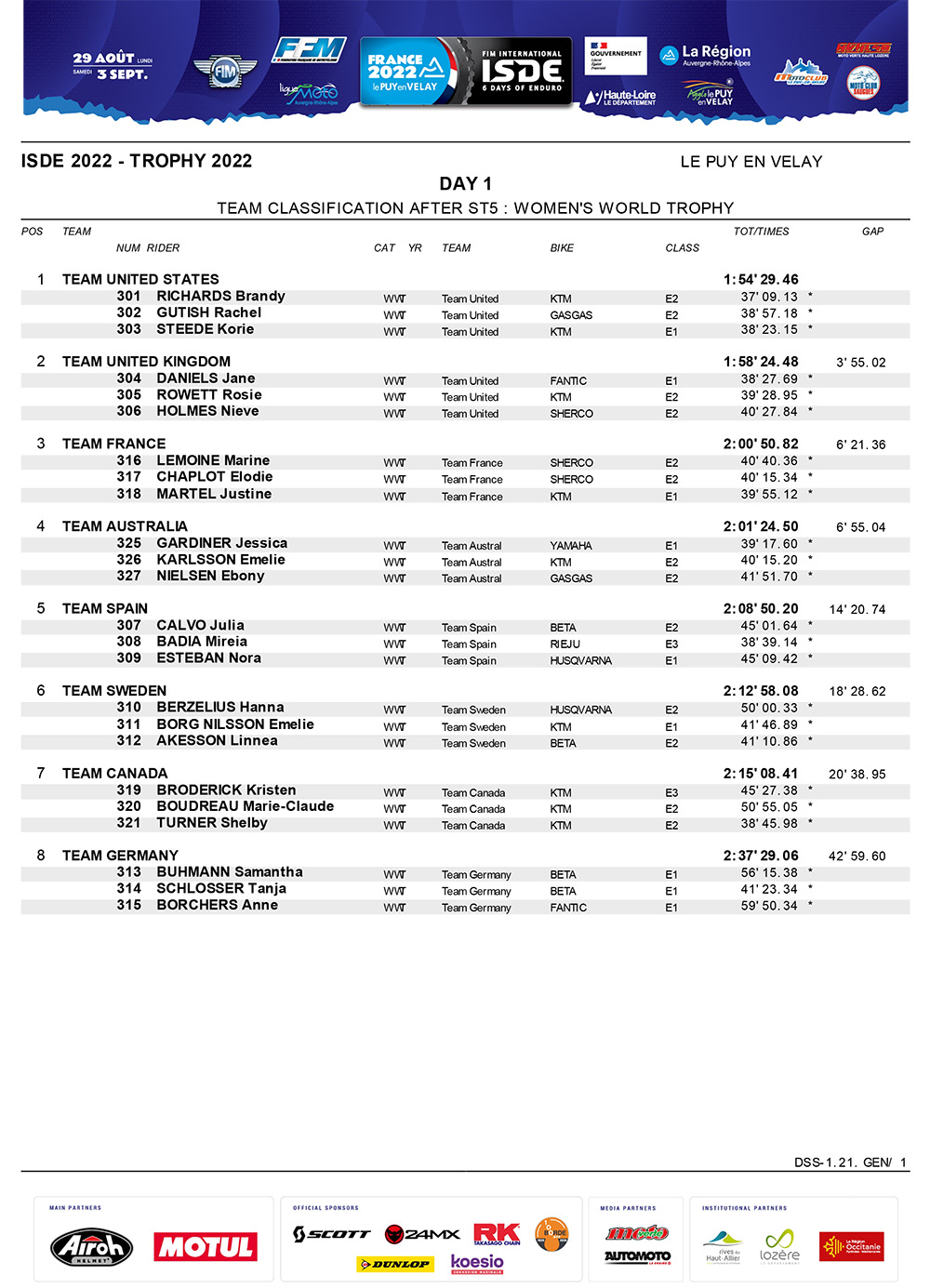 ISDE day 1 results – Club Team Trophy (top 20):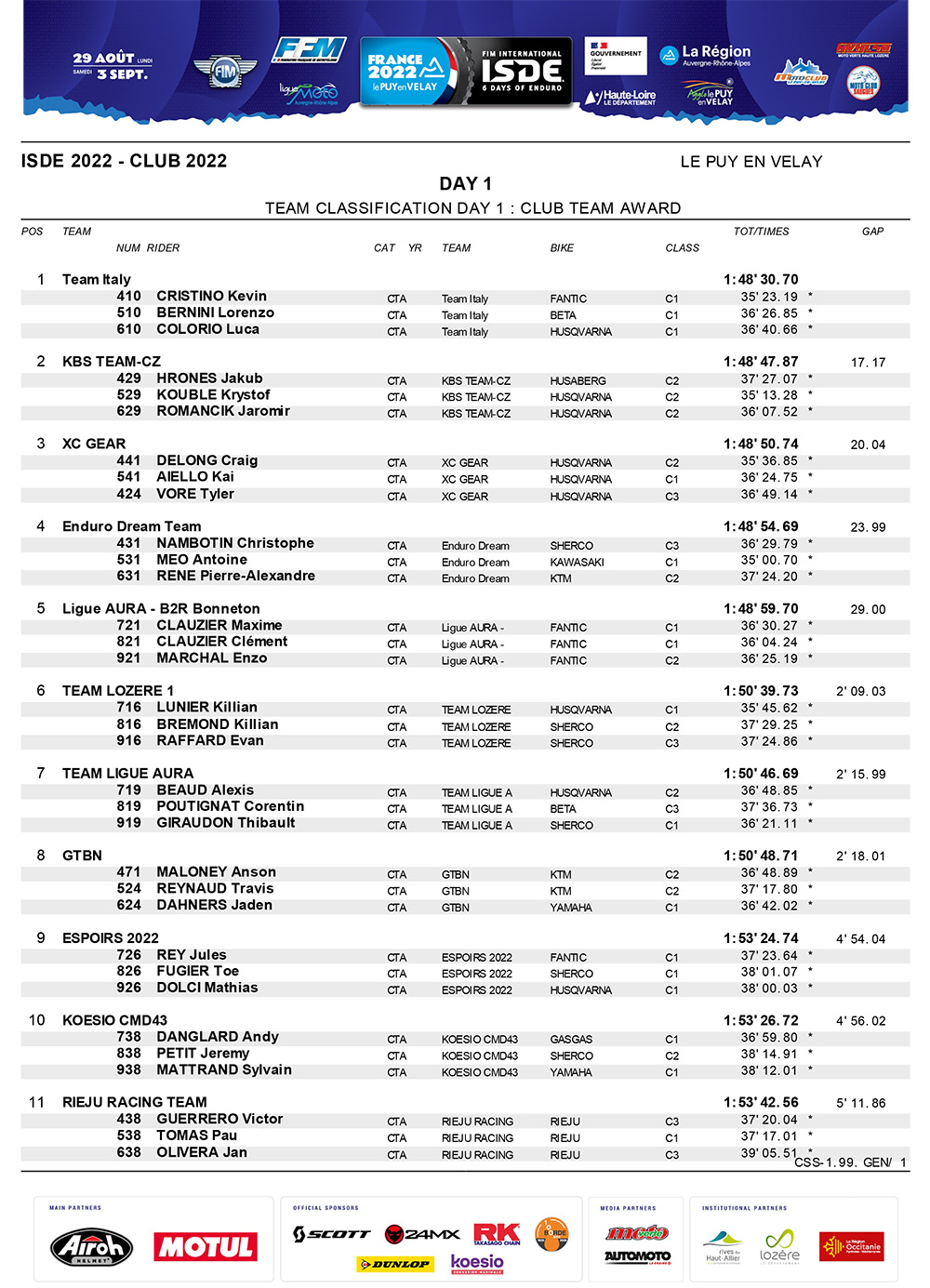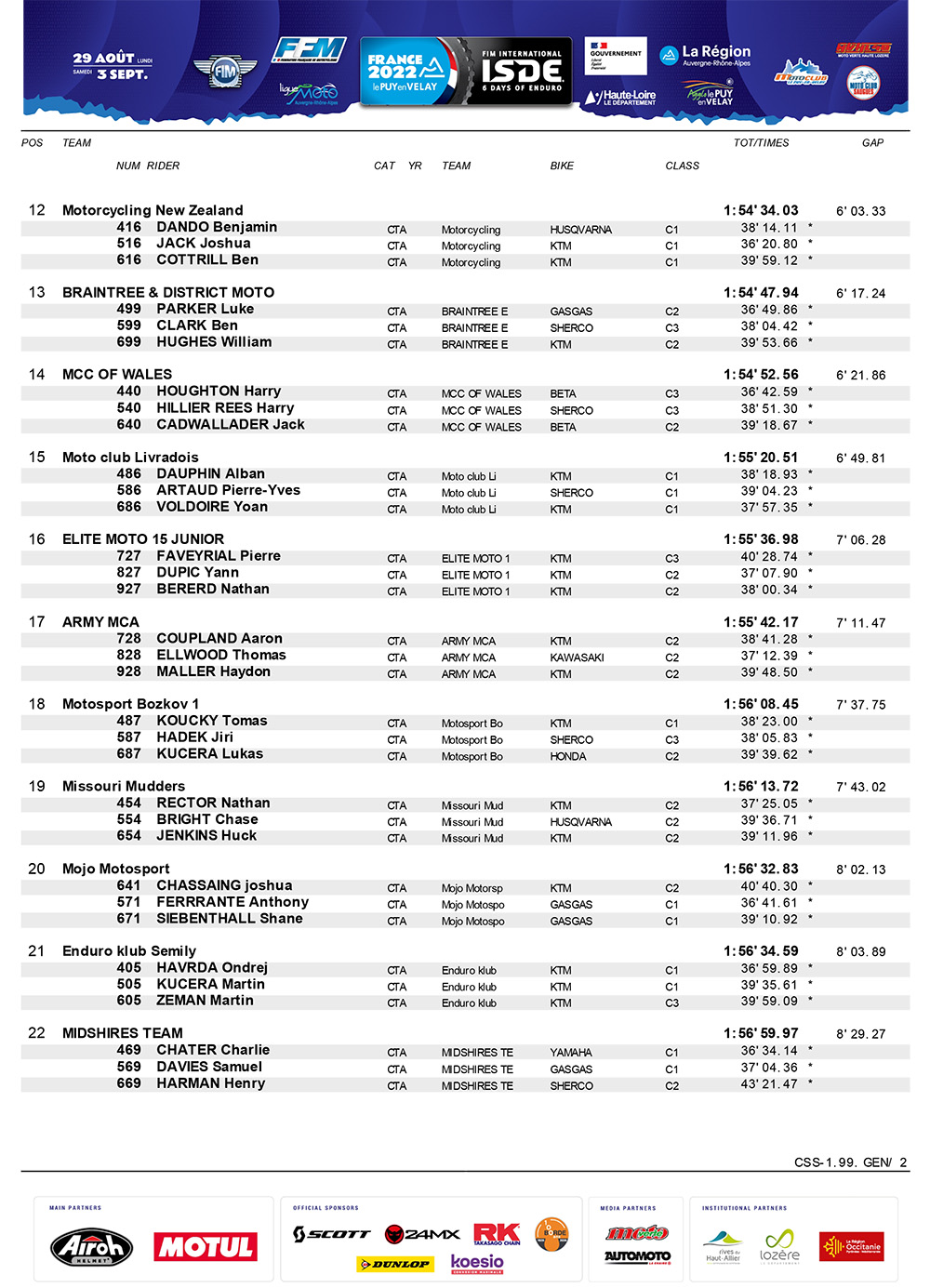 Photo Credit: Future7Media | Andrea Belluschi