Josep Garcia crowned 2021 Spanish Enduro Champion
Red Bull KTM Factory Racing's Josep Garcia has capped off a steller 2021 season with the overall and E2 class championship titles in the Spanish Enduro Championship.
Spanish Enduro Championship final weekend in a nutshell:
The final weekend of the 2021 Spanish Enduro Championship headed down to Almeria region and Antas where riders faced three laps with three special tests on dry and stony terrain.
Both days were once again a show of force by Josep Garcia, who set the fastest scratch time to end the year on a high – this despite some issues with a bust radiator on day one.
"It has been a year to frame with the World Cup, the scratch in the ISDE and now the double in the national", said Garcia who claimed the 2021 scracth and E2 Spanish titles on day one Antas. "Yesterday I broke the radiator in the first lap and I suffered a lot to fix it, I was filling the water all the time. I wanted to finish the national and finish the work of all 2021."
The second place on day two was enough for Jaume Betriu to take the E3 title for the season. The KTM Spain rider finished 54 seconds behind Josep in the general standings and was first in E3 16 seconds ahead of Marc Sans.
2021 E1 champion Sergio Navarro was on form all weekend and capped off his season with third scratch to join Garcia and Betriu on the day two podium. It was a repeat gathering on the overall scratch podium for these three riders on quite different bikes – Garcia 350F, Betriu on the 500 EXC-F and Navarro on the EC 250 GASGAS.
Marc Sans had to contend himself with fourth place scratch on the second day, after taking second on day one in Antas. Marc finishes the season in second place in E3 class.
Fifth place overall, and second in E1, Alejandro Navarro showed signs of getting back to form following his tibia injury he suffered in the 2019 World Cup.
Alonso Trigo won the Junior Open class on the final day of the season but Marc Flores took victory on day one and was able to take it easier on day two to claim the overall title.
Alex Puey finished the season on top of the Junior 125 class ahead of Albert Fontova and Lluis Gonfaus.
Alba Villaplana was the fastest female ahead of Mireia Calvo and Beatriz Legazpi.
Antas scratch results, day 1: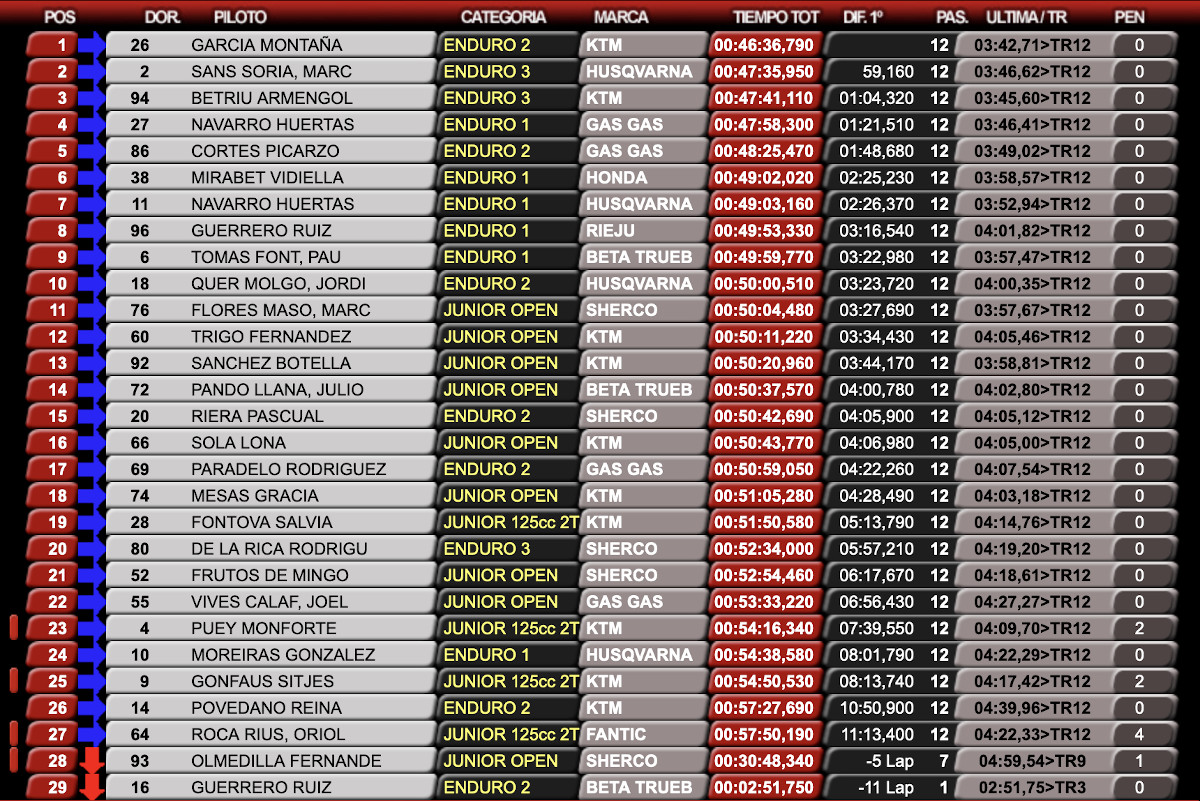 Antas scratch results, day 2: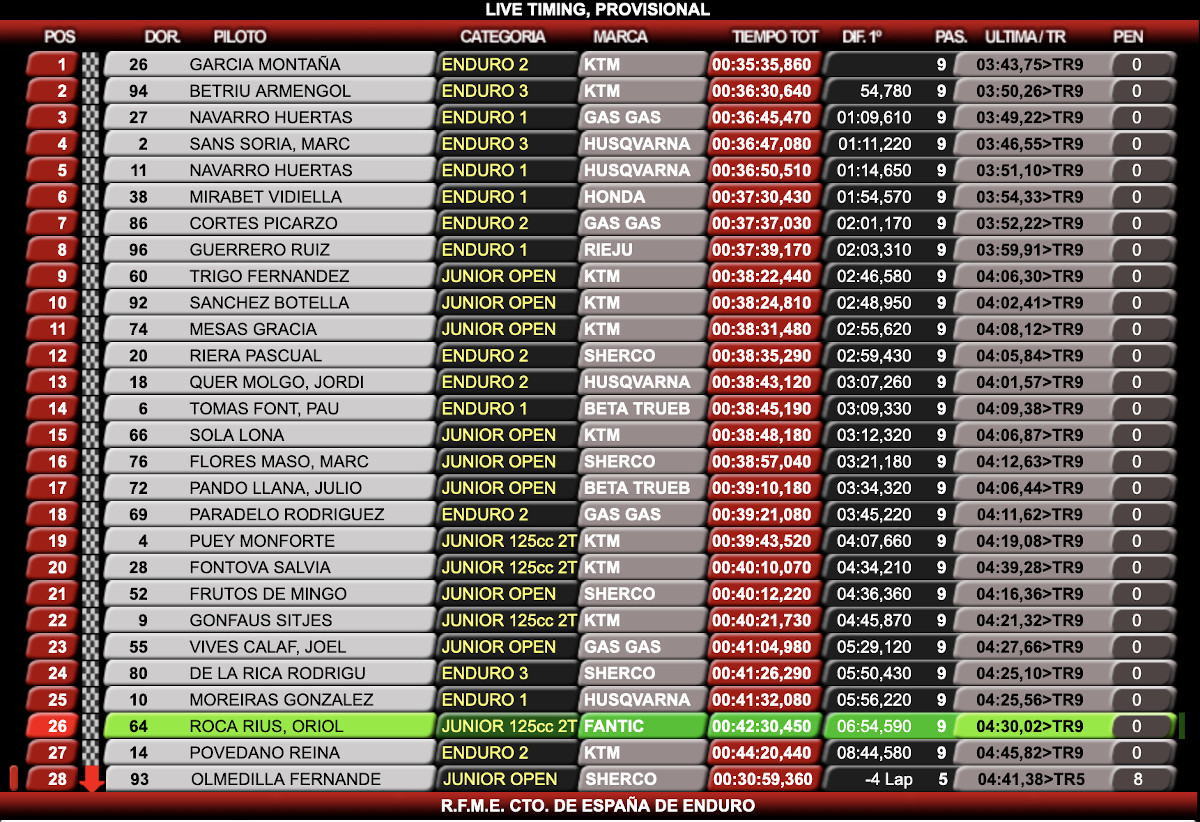 Photo Credit: Enduro21 | Nicki Martinez