Mint 400 Las Vegas Win for Dalton Shirey
Great American Off Road Race – Mint 400 – doubles up with National Hare and Hound where Dalton Shirey takes close win from David Kamo in Vegas.

Las Vegas played host to iconic Mint 400 off road desert race overa last weekend with the bike class taking an early billing in the Nevada desert, Dalton Shirey took the overall win in what organisers describe as a "captivating battle" with David Kamo and Zane Roberts.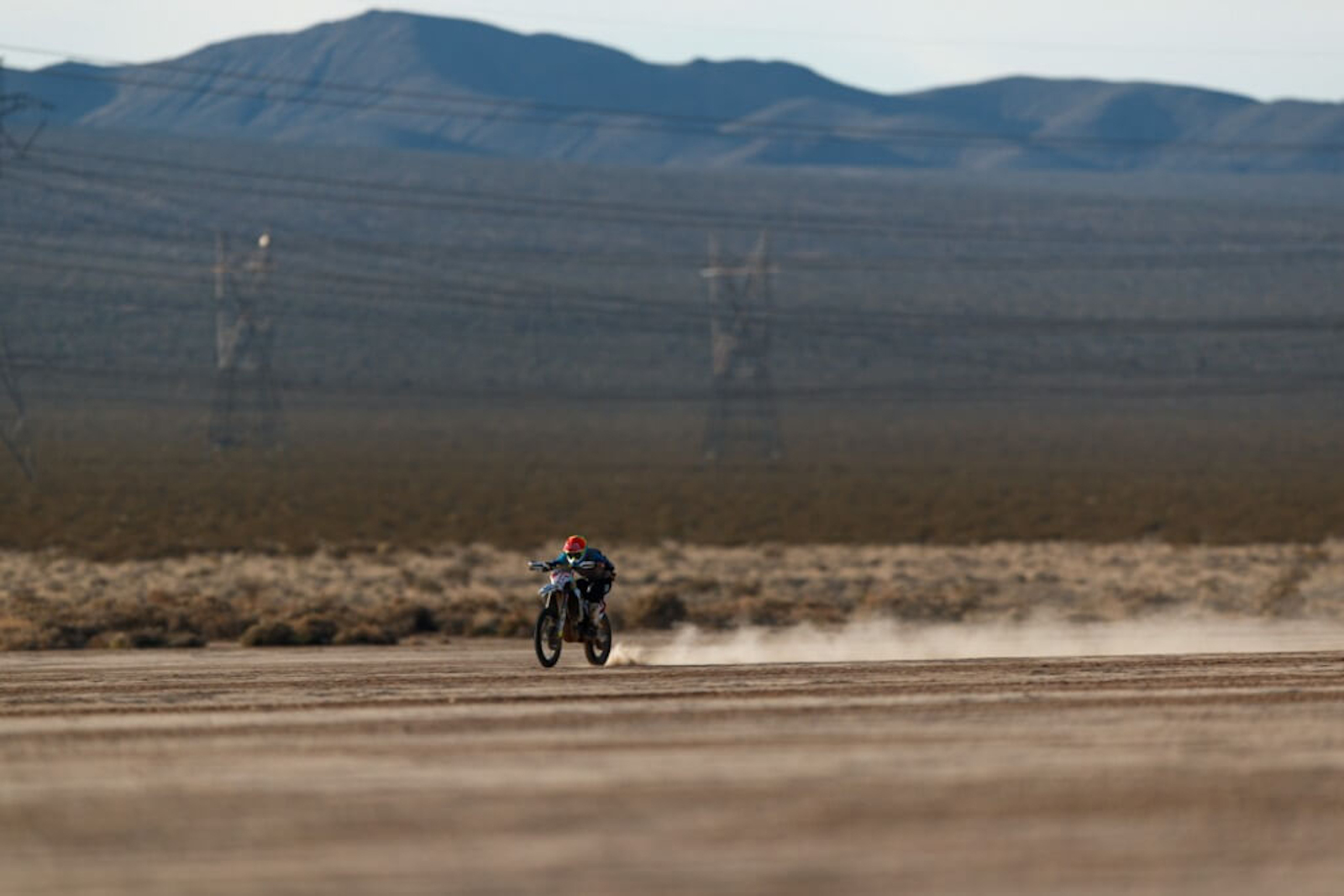 The Mint 400 doubled-up with the AMA National Hare and Hound Championship joined the for the first time. Shirey's form in 2020 has been on an up slope and his winning time of 3:09:40 (over two laps) was a narrow victory just 42 seconds better than runner-up, Kamo.
Check out Shirey hauling in the desert on the 3BROS SRT Husqvarna:
https://www.facebook.com/3BrosSrtHusqvarna/videos/576782736240400/
The Mint 400 stands as one of the Great American deserts races with different classes stretching across the multi-day event for two and four wheeled machines. When they say pretty much anything can race here they aren't joking…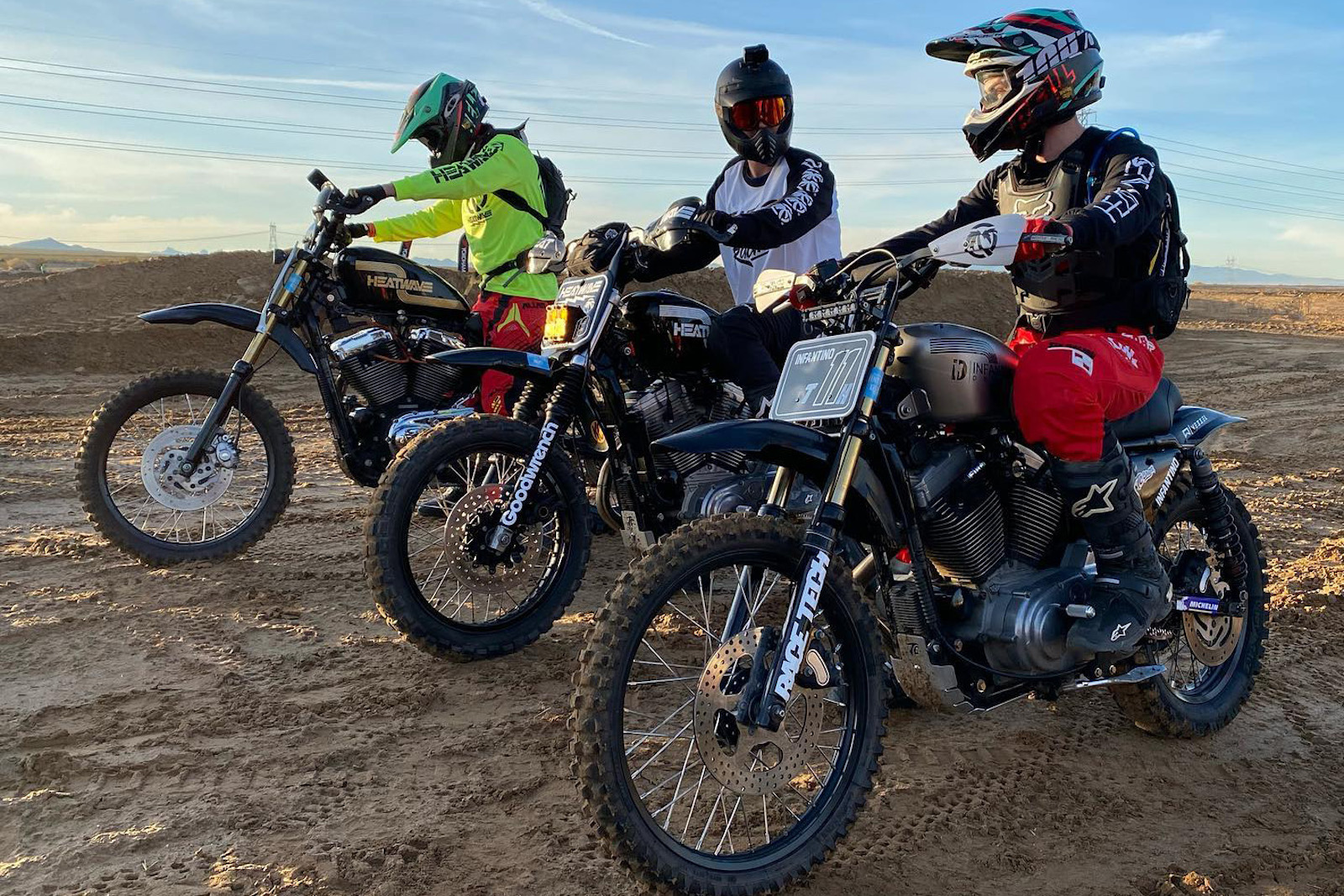 Mint 400 2020 Results: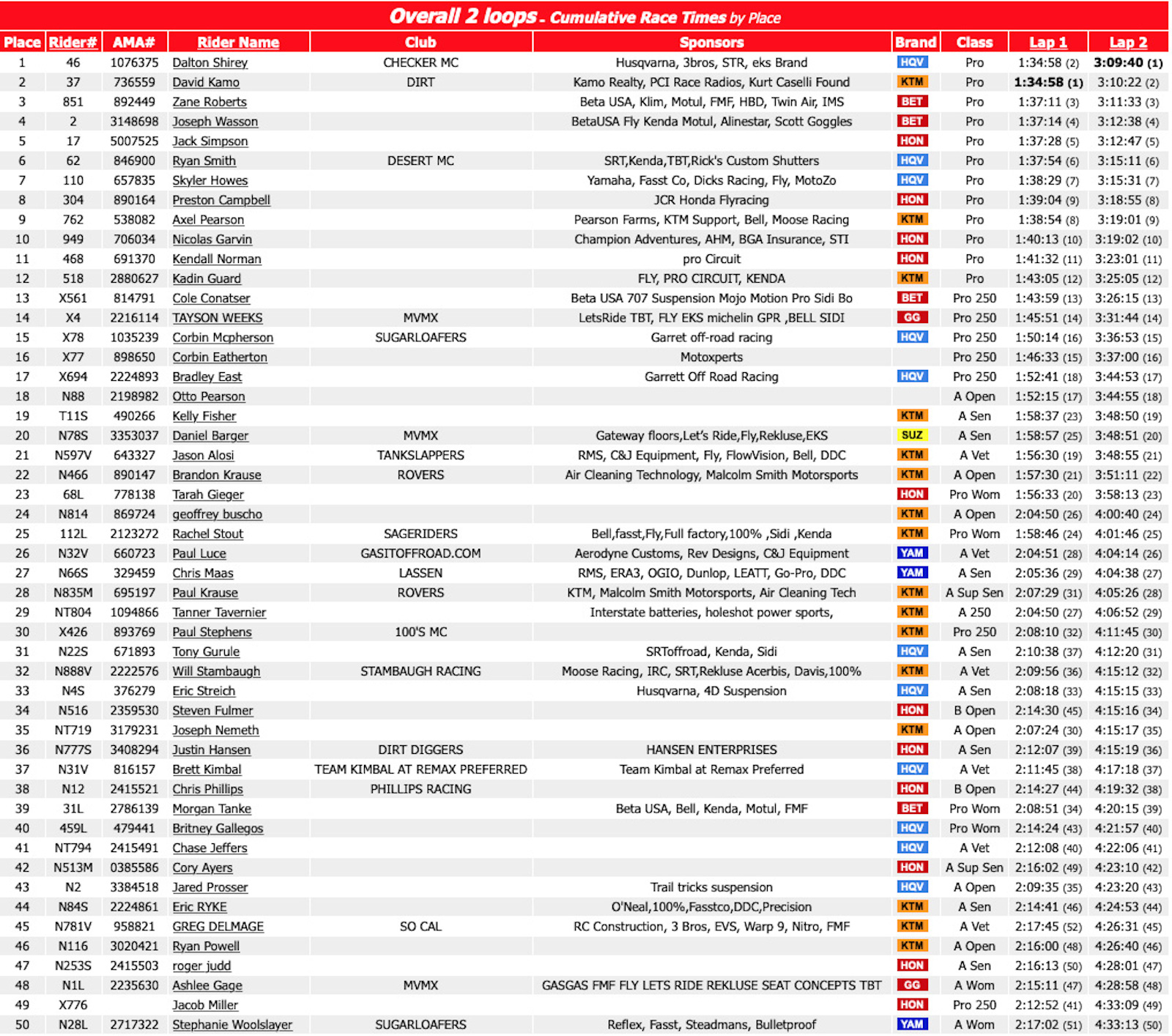 Full results: Moto-Tally.com/nhha
Photo Credit: Mint 400