Third Vegas to Reno win for Brabec
Ricky Brabec did as expected and claimed his third at the 2020 Vegas to Reno this past weekend – the Californian was the only rider spending less than 8 hours to complete the race.
A 10th place start didn't slow down Ricky Brabec from taking his third win at the prestigious Vegas to Reno race. The Monster Energy Honda Team rider battled through the dust to take the lead and once in front set his own pace, being the only rider to get under the eight hour mark.
"I like to race here! It was another great event, well-organized and I am very happy to have achieved the victory on the rally bike," said Brabec at the finish line – just after nearly eight hours on the saddle only stopping for fuel and tyre changes.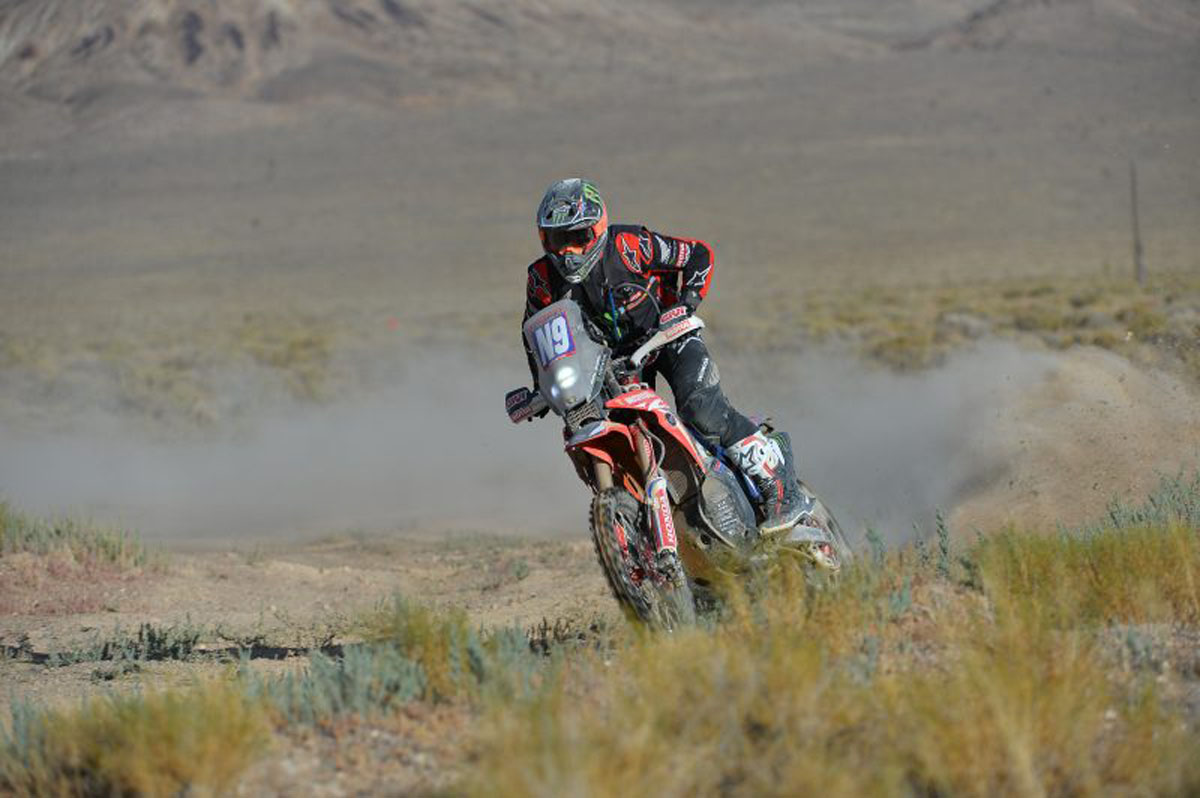 "I started out in tenth place and went through the dust at high speed. Skyler Howes, last year's winner, made me race hard! Unfortunately, he fell in front of me, but luckily he's fine. Thank you to all who have supported me and who made this all go so well yesterday!"
https://www.instagram.com/p/CD6v5CZAdg5/
Monster Energy Honda Team had JCR Honda Team by their side this time, with 11 time Baja 1000 champion Johnny Campbell as team manager, "Ricky and the team did an amazing job at this year's Vegas to Reno. He fought hard through the dust nearly the entire 514 miles race. With three major victories this year, Ricky is taking every advantage of this crazy year!"
Nic Garvin and Nic Colangeli, second and third respectively, rounded the all Californian podium at "the longest off-road race in the United States."
2020 Vegas to Reno results: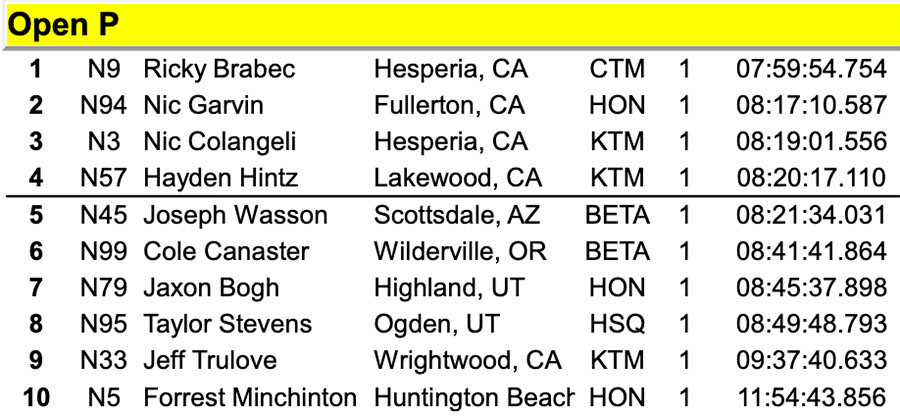 Photo Credit: HRC