Transanatolia Rally: Winning debut for De Soultrait on a Husqvarna
Xavier De Soultrait has taken his first victory on his debut racing for the HT Rally Raid Husqvarna Team at the 2020 Transanatolia Rally in Turkey ahead of compatriot and former teammate Adrien Van Beveren.
Just two weeks ago, Xavier de Soultrait explained to Enduro21 in an exclusive interview that "sometimes these changes allow you to climb a step and reach a higher level..." . Judging by his start to finish winning result in the Transanatolia Rally his decision and to switch from Yamaha to Husqvarna was a sound one.
5 minutes: Xavier de Soultrait – "I'm happy to be able to race the best bike"
The 10th edition of the Transanatolia Rally featured seven intense days of competition and almost three thousand kilometres of racing. Having signed for the Dutch HT team this year, De Soultrait was among the riders using the event in Turkey as his first international test of 2020 ahead of the next Dakar Rally.
The 2020 Transanatolia was a 'decaffeinated' version – like so many other events this season due to Covid-19 – with only 25 riders in the motorcycle category. It was short of talent however with riders like Adrien van Beveren, de Soultrait, Alessandro Botturi, Jacopo Cerrutti and French beach race specialist Camille Chapeliere making his rally debut. The rally isn't short on scenery either as it takes place in former Ottoman kingdom, the gateway between East and West cultures.
Duel between the French riders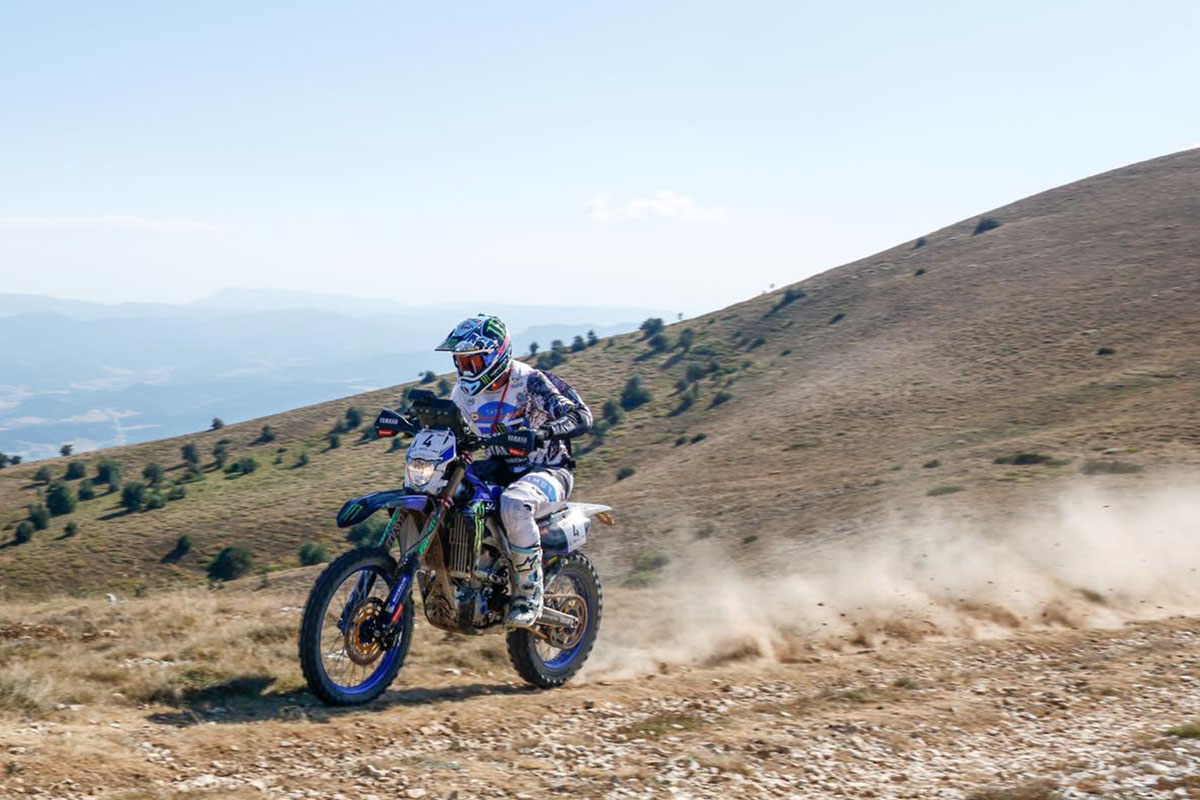 The duel between the two French riders, former teammates at Yamaha until last Dakar, was the one to watch with Van Beveren back racing since recovering from his crash in the third stage of the 2020 Dakar. The three-time winner of the Le Touquet Enduro clocked four victories in the special tests in Turkey but it wasn't enough to topple de Soultrait who lead every day to finish 12 minutes clear.
The fight for third place on the podium was also a national affair with two Italians, Jacopo Cerrutti and Alessandro Botturi. Cerrutti it was who took his Husqvarna to the third step of the podium with Botturi placing fourth place. A result that could end up turning the balance for the Lumezzane driver to aim for his third consecutive victory in next year's Africa Eco-Race – a rally that in 2021 will have its beginning and end in the mythical Pink Lake of Dakar.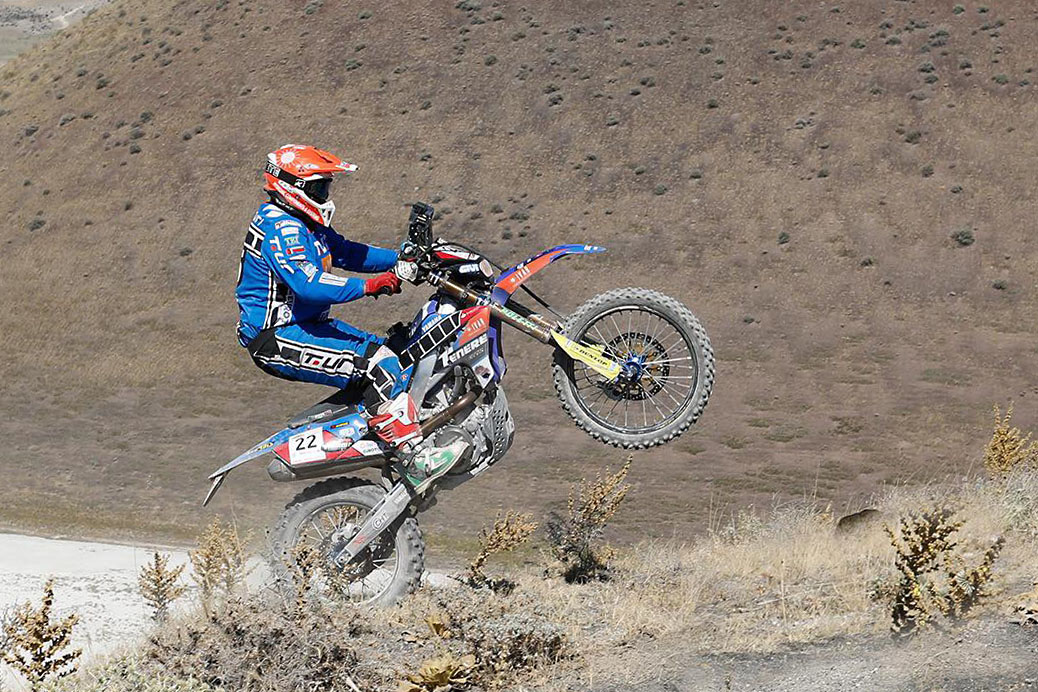 Top 10 Results: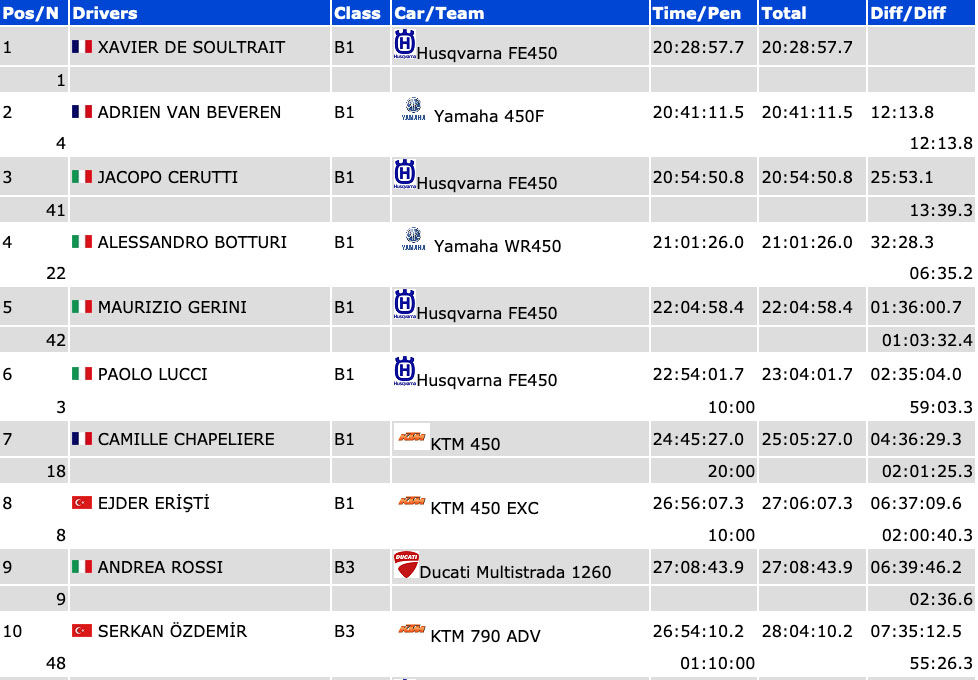 More information and full results: Transanatolia.com
Photo Credit: Transanatolia Rally