5 minutes: Adrien Van Beveren – big crashes & unfinished business at Dakar
Adrien Van Beveren's pursuit of the famous Dakar Rally trophy in recent years has seen him come about as close as you could get to winning only to be cruelly (and painfully) taken away from him.
The Yamaha Rally Team rider knows only too well how brutal rally racing can be after two huge crashes in the last three years – two of his DNFs also happened when he was punching up the sharp end with the big teams and certainly in with a chance of taking that most coveted prize.
We caught up with the Frenchman at a time when teams are finally back testing and with the 2021 Dakar Rally six months away to discuss coming back from those mighty set-backs, navigation and safety changes in the sport, Yamaha's Rally 450 bike and why he still believes he can top the podium at the biggest off-road event on the planet.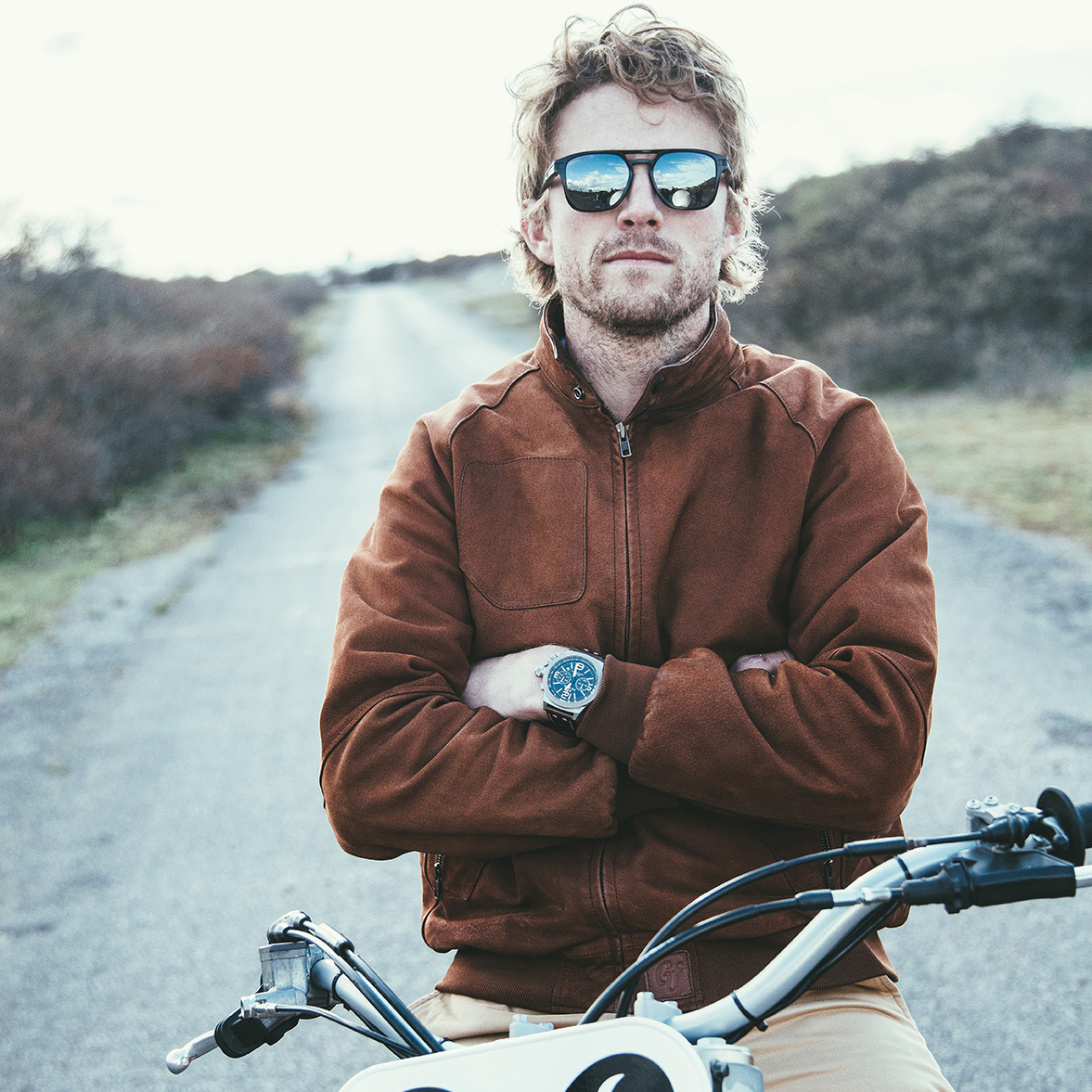 Firstly, how are things right now? Where are you at after Covid-19 lockdown?
Adrien Van Beveren: For sure I have been lucky. After my crash in Dakar I needed some rest. I had some surgery on my shoulder and collar bone so now I have two plates and many screws in there. I have to be really patient with the recovery until my body is strong. Now I am half iron and half human!
When the Covid arrived I was just about to start my rehabilitation so I began a huge programme every day for recuperation physically and mentally. In a way it has been really helpful for me because I have been completely focused on that at home. I am lucky to live in the countryside so I was able to go out in the fields and run as well.
After this intense period I am back at my level again, my muscles are back, I have zero pain in my shoulder and no problems which is incredible. So for me the quarantine was really not too bad and if anything even helpful I think.
Adrien's Dakar 2020 crash:
https://www.instagram.com/p/B7AvaJhIr8B/
Your crash at Dakar 2020 was a big one (understatement!), are you fully recovered physically?
Yes, it was a big one. Unfortunately it happened on day three so I didn't really have time to understand the terrain and the new navigation at the Dakar 2020. It was also my third DNF at Dakar in a row: in '18 I crashed while leading near the end, in '19 the engine broke the day before the end and this year I crashed on day three so it was very disappointing.
After I had some big problems for some weeks with concussion, a cerebral problem so I had to take care of my health but also my head, mentally I mean to accept the situation but in the end it is really positive for me. I am super-proud actually of my conditions six months after the crash.
Was there ever any doubt you would come back to bike racing?
I took the decision to continue, and it was a huge decision, but I wanted to do this for good reasons and in the end I re-discovered how much I love this sport, this adventure and how much it gives to me as a man, you know? It's not about the money or the sponsors or this stuff but this is about my life experience.
It was a big challenge in front of me to come back and it is more than just a challenge to come back. First of all it is to come back at the top level with the speed and confidence, but also it is a challenge to be able to ride fast and free of the worry. If the victories come with this then it is something else but the challenge is to be in this fast and free place.
Have you been back on the Rally bike yet or just MX practice?
Just before quarantine I was able to ride again but then we had to stay at home so I decided to change my garden a bit to build a pit bike track with 16 tonnes of dirt which was very cool to build and ride on a Yamaha TT-R110.
I started to ride the small bike at home and really enjoyed the feeling to ride again. I was so happy to be back riding a motorbike during this time, I realised how much I love it and how much I love to ride motorbikes.
It was like a step, a 30cm high step and you cannot hit that at that at 130kmh and have no issue. No way. – Adrien Van Beveren
After the quarantine I was able to go to the gym again in Lyon and we went to many motocross tracks in France. I have been lucky to have some good people open the tracks for me to train and I spent a lot of time to catch back my feeling and my skills on a bike.
For sure I have my feeling back on the motocross bike, my level is good and I feel good on the bike, but Rally is always something different so to be able to go fast again I will need some time and practice.
How do you bounce back from those high-speed crashes and still have the same confidence on the bike?
The thing is most of the crashes in Rally are big crashes. This year I crashed at 120kmh, in 2018 it was 138kmh so, yeah, your body cannot accept impacts like this too many times in your life.
The thing is it is not about making a big mistake. These are not crashes where I am trying too hard or going for extra speed. In this crash [2019] I missed a big stone, I was looking for the navigation, I had the sun in my face, I was full-bore for sure but it was a place to go full-bore. It was sandy and flat and in any case I am here to win, we all go full gas at this point.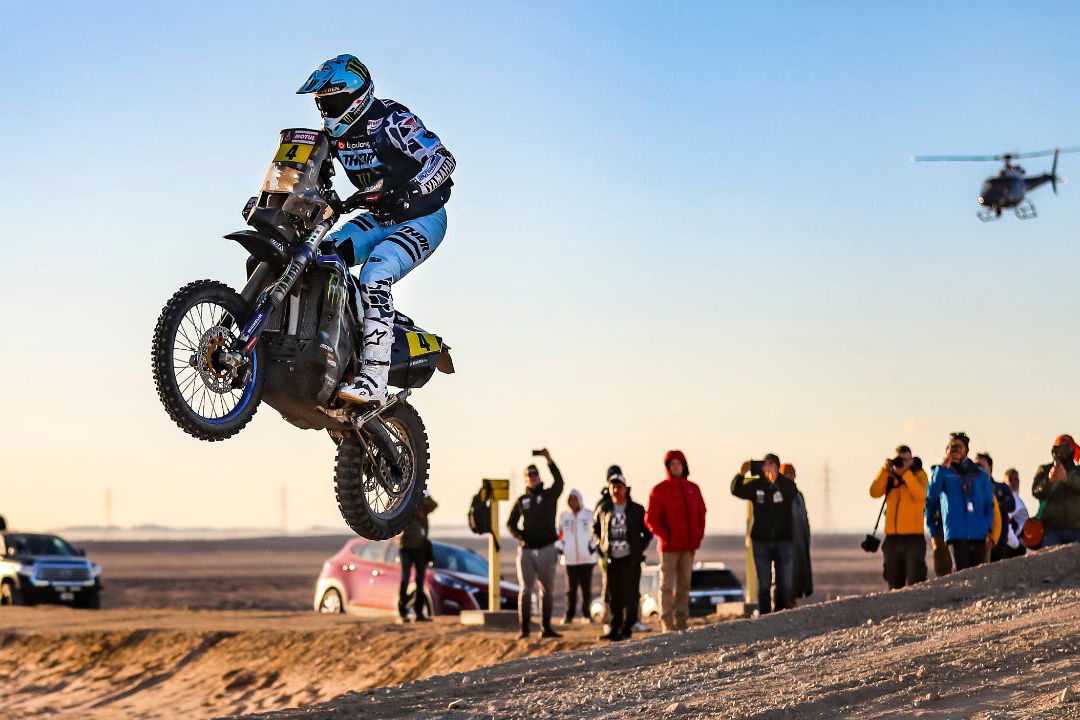 When I saw the stone it was too late. I tried to hold the bike with my legs as much as I can but it was not enough and I spun out of the bike. Really it was like a step, a 30cm high step and you cannot hit that at that at 130kmh and have no issue. No way.
But I am ok, I recovered, I am happy to be on my legs again and to carry on riding. I try to make it a positive. In the end it was a crash that was bad but it could have been much worse and now I am feeling good again. I think I am going to be a better and stronger rider because I try to use all the experience and make it positive.
For sure I will have to accept in the beginning on the Rally bike I will need to build my confidence but I have been working a lot on my fitness, a lot of work on my eyes also but I am confident person so it will come back.
There are some big rule changes for Cross-Country Rally and Dakar. How do you feel about them?
Yes, it's good we go back again to Saudi Arabia. Even this year we did not discover much of what is there in that big country so I look forward to that. You don't imagine how amazing the landscape is. You think of Saudi Arabia as deserts and so on but there is everything there, it is crazy how much it changes through rocks, mountains, desert and vegetation. They have many possibilities to make a good rally there. I know this year [2021] they want to make more technical sections and more dunes so for me this is really good because what I really love is to go fast in the dunes.
We need your support
If you've enjoyed this article, if you've found it informative, interesting, entertaining even, please support us.
We want to continue doing what we do, to the best of our ability, serving the enduro and off-road community.
Please consider a donation, every little helps…
Thank you.
As for the changes to the rules regarding the air bags of course I am happy for that. It is fair and we can see from MotoGP for example this technology works and helps save injuries. I think we will be the first in off-road to do this but for sure in the next years it will arrive in motocross and enduro and everywhere. I am happy that Dakar will be the first.
With the roadbook changes to introduce them more at the start of the day, this is difficult for me because in the last years I have been working a lot on making my own road books really clear and easy to read. So to have that done for me now is more difficult but it is the same for everybody and also it is very fair for everybody to get it at the same time so nobody can have information about the route before the day. But I will get used to it and hope to make it a strong point for my technique.
The FIM announced just two rounds for the World Championship – does that change your plans for 2020?
This year, 2020, was the first year we were going to go and do all of the World Championship and then the Coronavirus arrives and it changes our plans. I think it will all have an effect on the world economy and also in the bike industry. Yamaha reduced the budgets surrounding this but for sure I hope we are still going to race the championship. That's the goal still.
The two round series is going to Merzouga and then Dubai in October so I really hope to go there and that Yamaha will be able to find solutions. I try to be with them and work together on this to give my best to help them because they help me so much and have been with me from the beginning.
I really want to bring them to the top. It is a huge challenge and a huge fight against KTM and Honda but I have good people around me with good spirit and plenty of fight for this goal.
Switching to the bikes – how much has the Yamaha Rally bike changed in recent years?
The bike improved such a lot over time since I started to ride rally. The programme began like a coffee shop one but in four years since we have the official Yamaha Europe programme we came such a long way.
We create and develop many parts in the team and co-operate a lot with the factory to build a bike from the base of the WR450. We have worked a lot with the factory to develop the parts to improve. The Yamaha engine is very powerful and we adapt that standard engine for the Rally bike. Sometimes the average speed on a stage is more than 100kmh so the engine has to be strong as well as fast.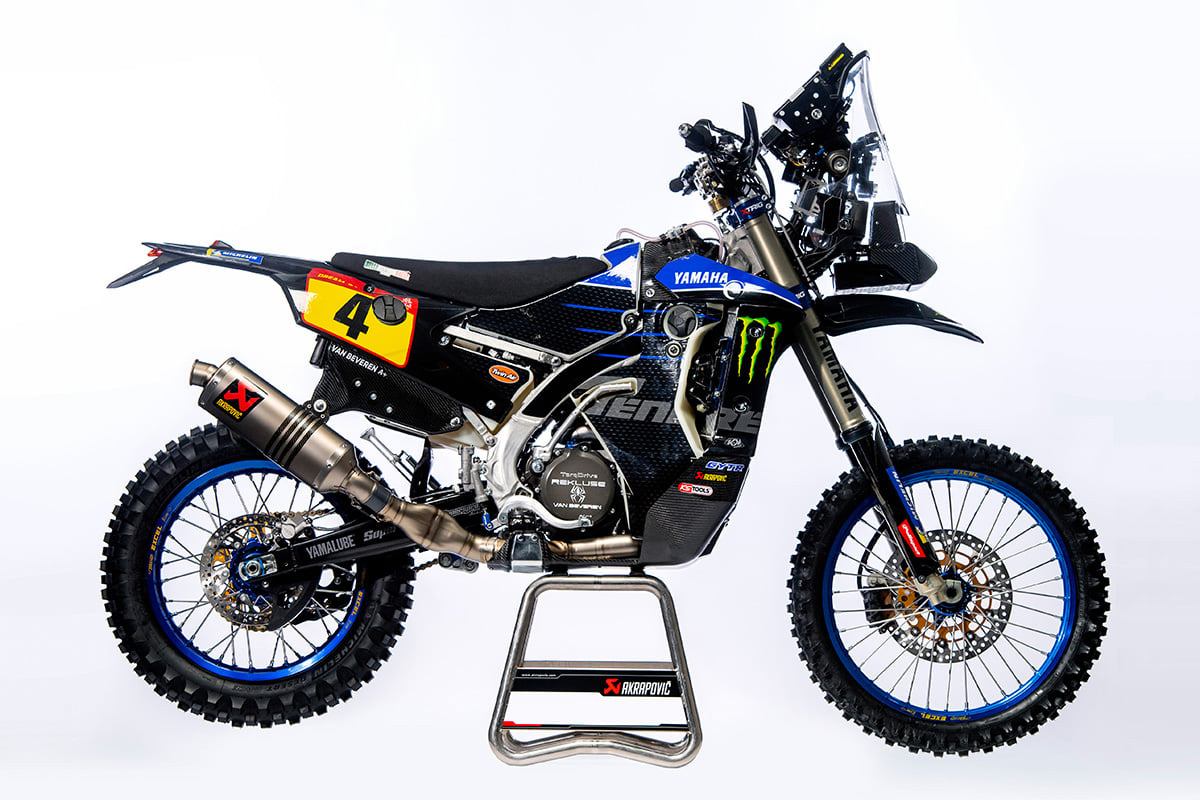 What's the best thing about the Yamaha Rally bike?
I would say the best thing about our bike compared to other bikes is ours is very thin between your legs and easy to ride. I am sure with an amateur rider it would be the same because it is based on the enduro bike.
We work to make it to the next level with the bike, to gain speed with it but the biggest thing is being so easy to ride – it is easy to wheelie, the riding position is the same as the enduro bike, it feels super-light…
We improved the suspension a lot and the stability over time to create the compromise because in the end, riding a Rally bike is a compromise. You can make a bike that is comfortable and stable riding at 150kmh, but it would be super-heavy and difficult to ride in the dunes. So in the end you make a bike which is a good average everywhere.
I was so close several times and my focus, my life really is to pursue that challenge. I have a challenge in front of me and I can't accept not doing it. I really can't. – Adrien Van Beveren
It is amazing how many different types of terrain you can see in rally and the bike has to work in them all. The bike has to go 180kmh on the flat then the same day you have to go in the dunes and then ride it like trials bike through a stony valley. It is amazing how adaptable the bike and the rider have to be.
You proved in 2018 both you and Yamaha are capable of winning Dakar – do you feel like there is unfinished business?
Yes, also in 2019 it was easily possible and we were on for the podium when the engine failed so we know it is possible. But we know the challenge is a big one and also KTM and Honda don't wait for us. They always, always work hard so we have to do the same to improve the bike and more than the bike, I have to improve myself.
I feel it is unfinished work for Yamaha but also on my side. That is why I decide to continue because I was so close several times and my focus, my life really is to pursue that challenge. I have a challenge in front of me and I can't accept not doing it. I really can't.
The Yamaha Rally squad has a fresh look these days – Andrew Short, Ross Branch and Jamie McCanney – how are your new teammates?
It is good to have them on my side. Andrew is a very experienced rider who has been at the top in motocross and supercross so it is amazing for me. I was watching him racing the Paris Supercross back in the day and if someone had said one day you're going to be riding for Monster Energy and Yamaha at the Dakar and you will have Andrew Short as your teammate I would not believe them.
I don't know Ross Branch so much but my best memory with him is the Merzouga Rally last year where he finished second to me, it was my third win at this event, and it was super-cool.
Jamie is super-cool also coming across from enduro and he is my buddy, I like him a lot and of course we have Franco so although Rally is a strong spirit always, within Yamaha team we really have a good spirit and we are all friends.
What about the future. Do you have plans to move to four wheels?
Yes, this is the dream. I have already done some rallies in the car. Since I was a kid I have been doing some karting and rally stuff but to be honest I just sold my buggy. I love it so much but I sold it because I wanted to focus on the bikes for the next years.
I am focused on bikes and achieving that goal to be at the top in Dakar so anything to do with cars for now is just for fun and let's see in the future if that is possible. In 10 years' time I hope very much we can do something in the cars and I will work very hard for that but not for now!
Photo Credit: TW Steel + Yamaha Racing