2022 Dakar Rally route revealed
Race director, David Castera, has presented the route for the 44th edition of the Dakar Rally which will again feature sand as the main player for 2022 – plus 12 stages with a total of 4300 kilometers of timed special.
"Sand in all shapes and colours", that's how David Castera describes the 2022 Dakar route through Saudi Arabia which will be a test for the riders from the very first moment with 19 kilometres prologue and 617km of liaison on day one.
The riders have been asking for more dunes and less fast tracks during these last two editions of the race in Saudi Arabia and the organiser A.S.O. has listened to them. "Everyone is starting to get used to Saudi Arabia, but with even more sand dunes, I'll be feeling a little more at home," said new GASGAS recruit Sam Sunderland after the 2022 route was revealed.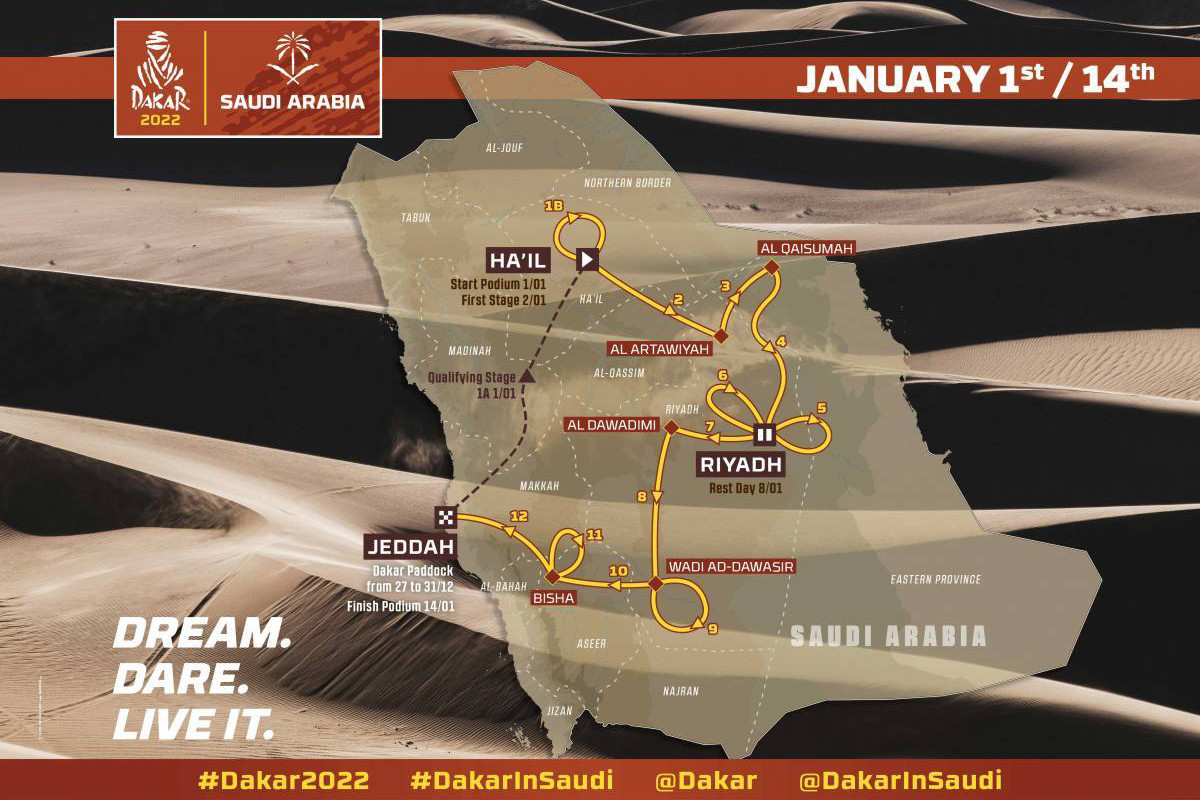 The Dakar Rally included in the FIM Cross-Country Rally World Championship
For the first time the Dakar Rally will be part of the FIM Cross-Country Rally World Championship, and it will be the race which kicks off the 2022 season. Additionally the Dakar organisers A.S.O. are now also the promotor of the world championship.
2022 Dakar Rally stage details: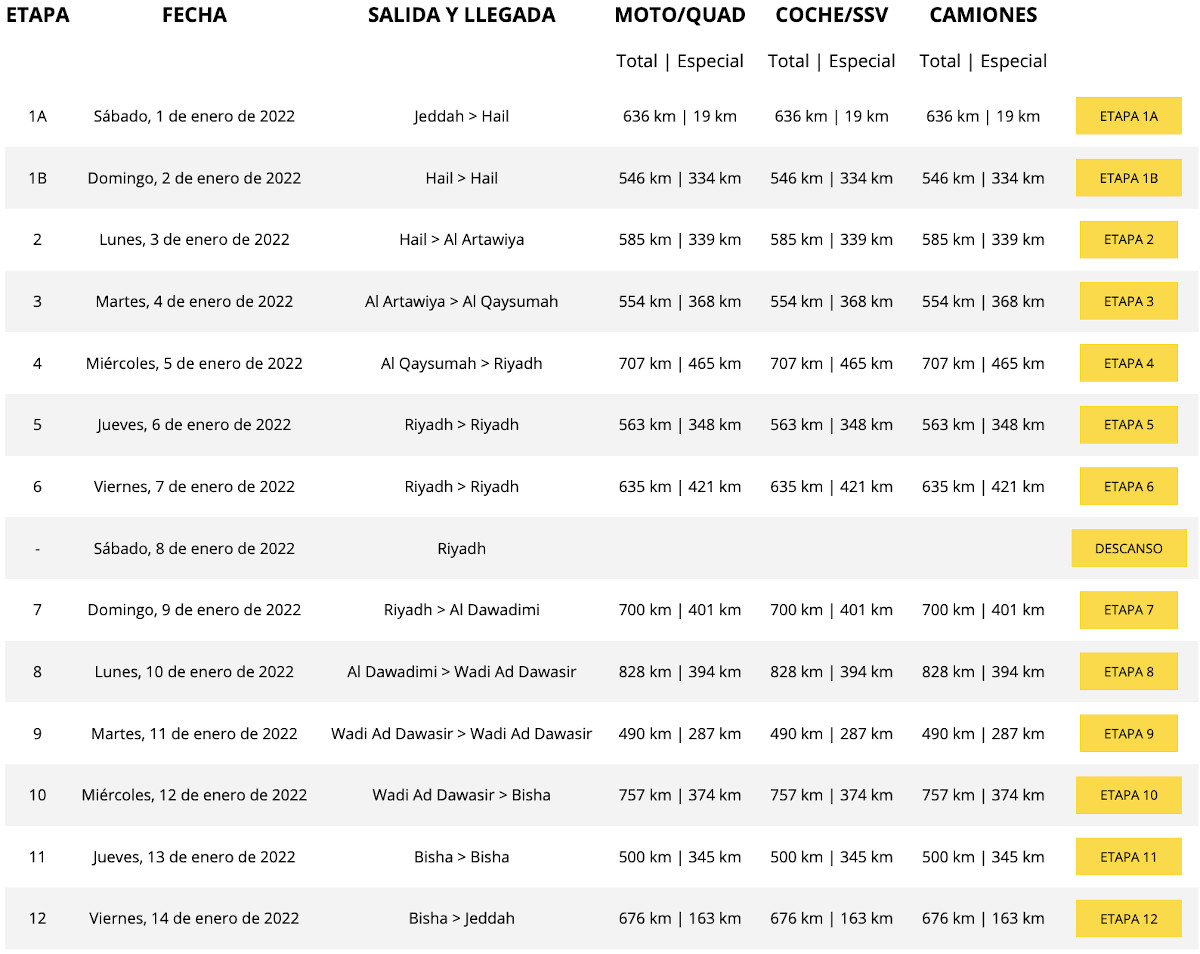 Watch the 2022 Dakar Rally presentation in full...
Check the starting list here.
More information: www.dakar.com