Spanish Enduro: double win for Garcia at Rnd3, Infiesto
Round three of the 2021 Enduro Spanish Championship in the Asturian town of Infiesto saw Josep Garcia take another dominant victory across the two days.
Spanish National Enduro round three in a nutshell:
Despite the rain not actually falling during race days, weather from previous days left a very muddy set of tests and transfers in Infiesto – made worse again on Sunday by overnight rain.
Josep García was again the protagonist, setting a very high pace and increased his lead at each lap to finish 1m03s ahead on the first day and 56s on day two ahead of Jaume Betriu.
Betriu was the only rider able to stand up to García and in fact snatched the fastest time in the first test. Conditions were undoubtedly not the best for a 500 but Jaume was like a fish in water to claim a double victory at E3.
Marc Sans took third position both days, proving again that the 500 is a bike that can work well in the right hands. The Husqvarna Spain rider is having a great season, both in the world and in this Spanish national series where he is edging closer to the front two riders.
In E1, Sergio Navarro also took victory on both days ahead of Kirian Mirabet and Victor Guerrero.
A special mention this weekend goes to Bernat Cortes who took two fourth places scratch and two seconds in E2 behind García. The RFME Enduro Junior Team rider seemed to care little about a cracked rib.
In the Women's category, Mireia Badia continues to dominate and on Saturday she was the only rider in her category capable of finishing the race. Day two was cancelled for Senior C, Master and Females.
Results scratch, day 1: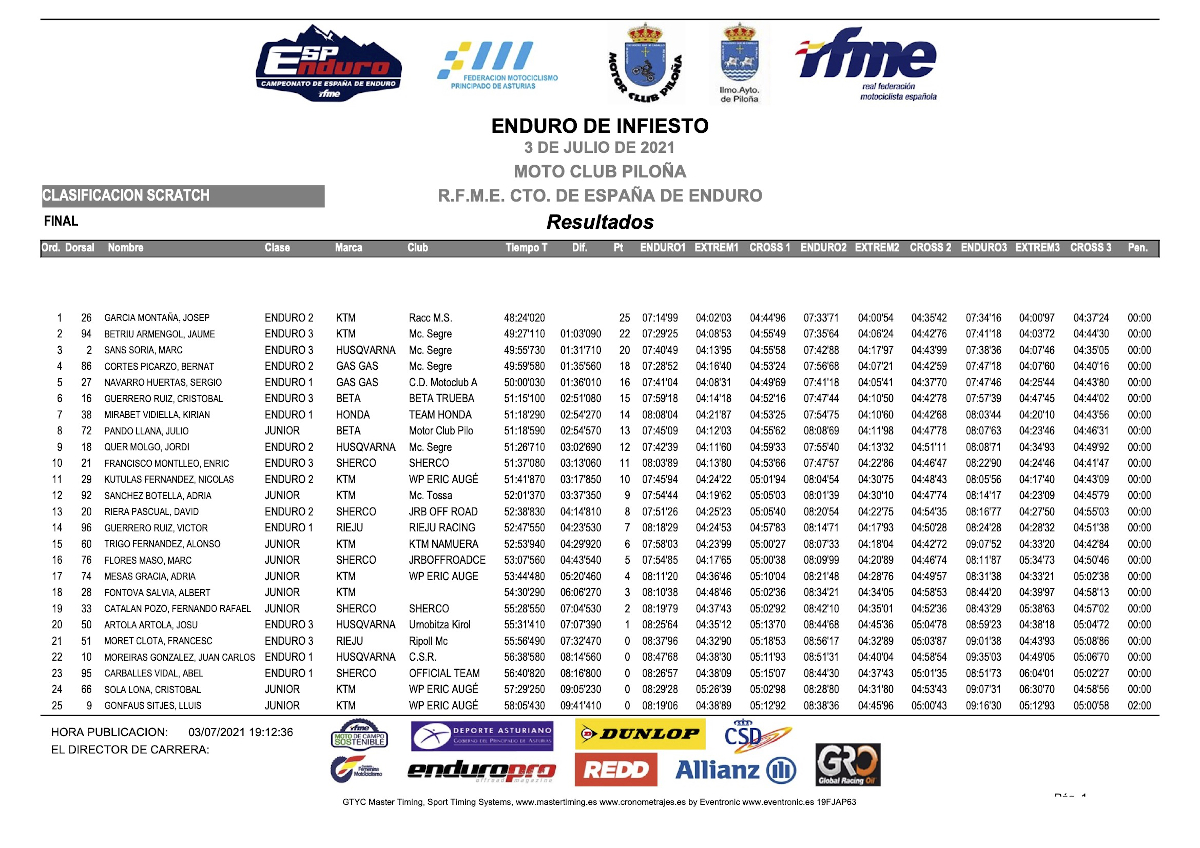 Results, scratch, day 2: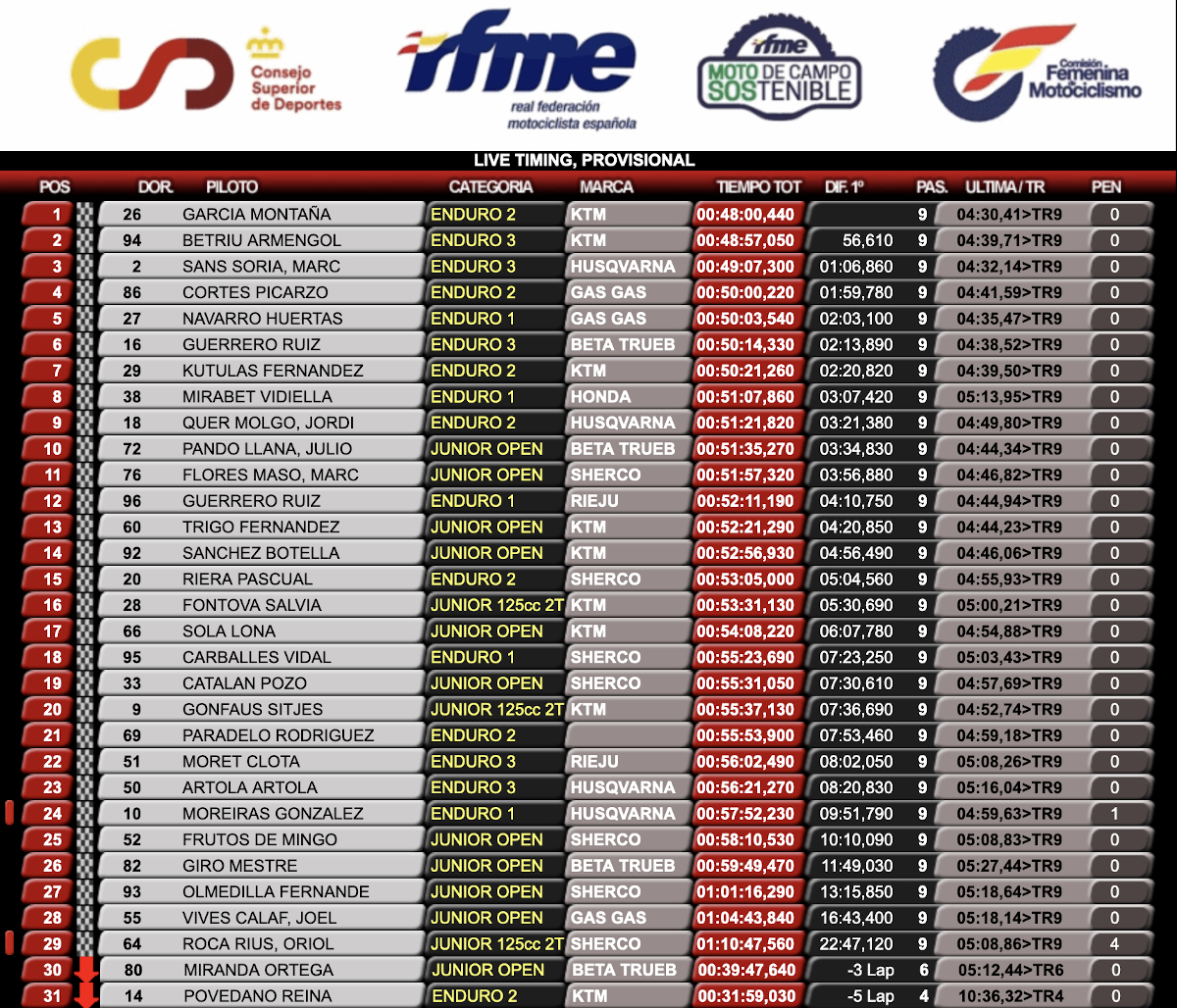 Fotos: Roger Rovira