2024 European SuperEnduro Championship calendar announced
Three-round calendar announced for the 2024 European SuperEnduro Championship across Poland, Germany and Hungary.
Running as a support series for the main world series, the European SuperEnduro Championship plays an important role in not just bolstering the entertainment on the night but acting as a feeder to the main series for up and coming riders.
Pencilled in to be part of the show at three rounds, next year's European series will occupy a condensed part of the 2024 FIM SuperEnduro season on December, January and February.
The three rounds are relatively condensed too with a trip to Poland on December 9, 2023 as round one, Germany on January 6 and Hungary on February 3, 2024.
2024 European SuperEnduro Championship calendar: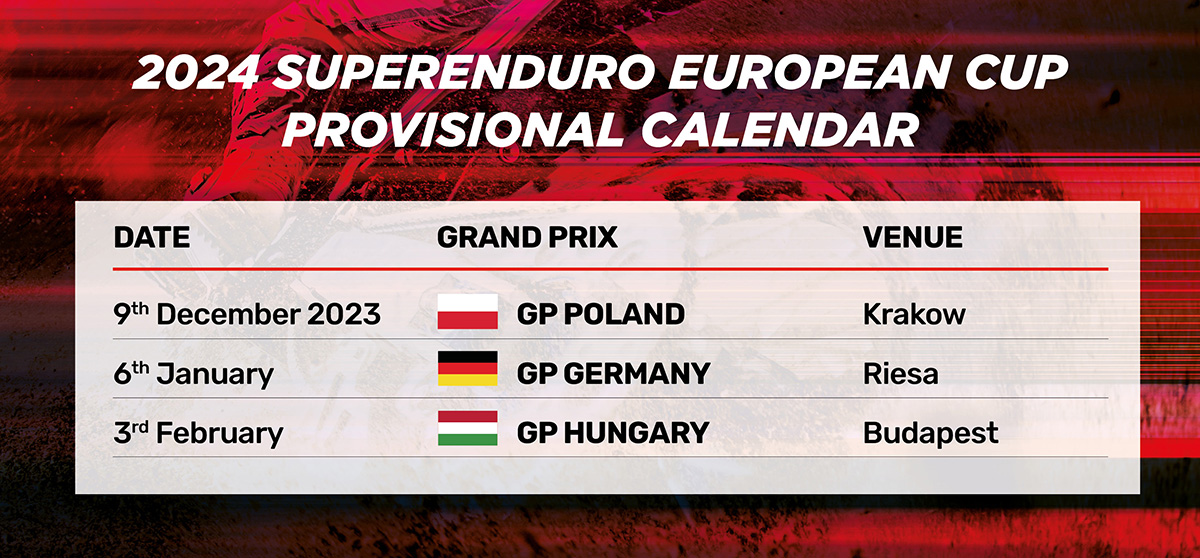 Photo Credit: Future7Media