2024 SuperEnduro: Tickets on sale for Billy Bolt's home round in Newcastle
Tickets are on sale for the 2024 SuperEnduro World Championship final round in Newcastle, Great Britain where Billy Bolt will headline the show at the Utilita Arena.
SuperEnduro (and EnduroCross season for that matter) is approaching faster than you think and though the final FIM SuperEnduro World Championship round on March 2, 2024 might seem a long way off yet, you might want to know the tickets are on sale.
Why? Because a) it is the season finale and will therefore most likely see the championship (s) decided and b) it's Billy Bolt's hometown of Newcastle and it promises to be a rowdy one!
It's no accident the team behind the event, headed up by Paul Edmondson and Martin Craven, have chosen Bolt's hometown as the location. The Utilita Arena will play host right in the city well-known for its night life as well as spawning the three-times indoor world champion.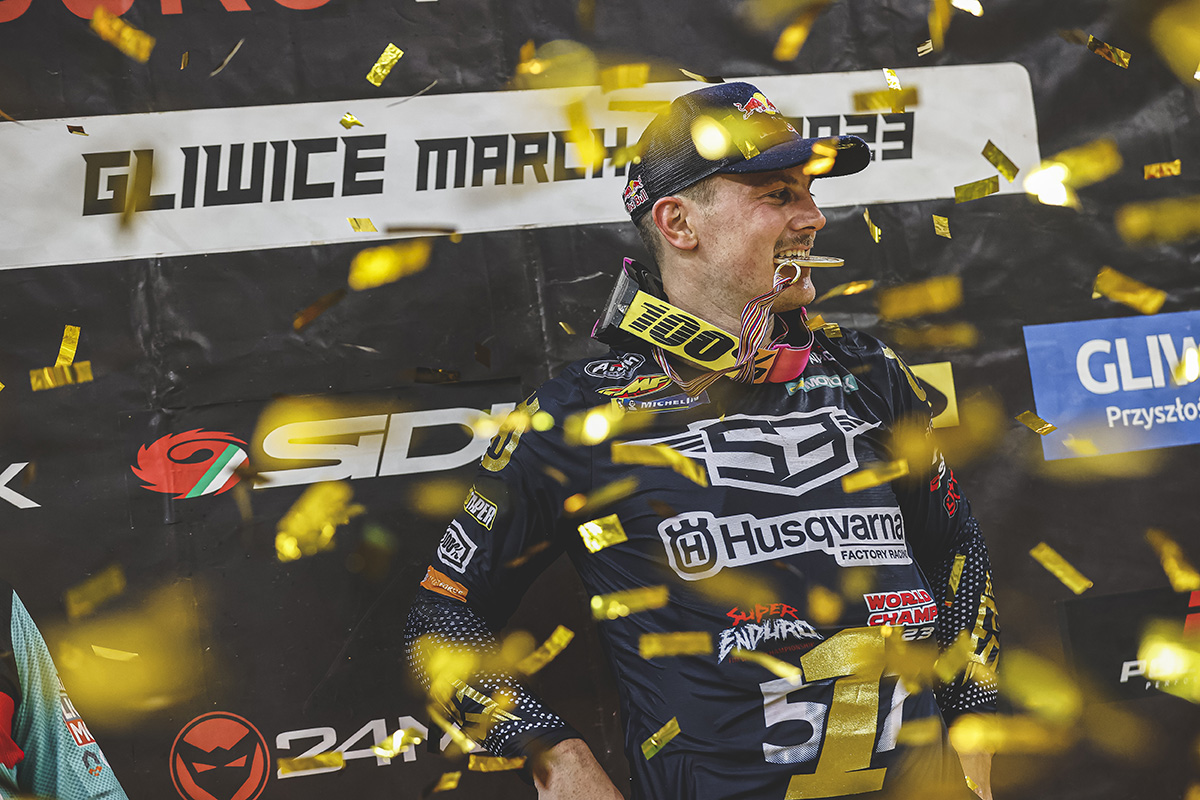 International rider entries are not yet confirmed for the season ahead but expect Taddy Blazusiak and Jonny Walker at least to be lining-up alongside the Bolt next March. A strong British rider contingent should join in across the different classes which will include Juniors and either a European or national level support race.
More information and tickets: www.utilitaarena.co.uk
Or direct from Ticket Master: www.ticketmaster.co.uk
2024 SuperEnduro Season calendar:
| Date | Federation | Country/City | Arena |
| --- | --- | --- | --- |
| 25/11/23 | FFM | France/Lievin | Arena Stade Couvert |
| 09/12/23 | PZM | Poland/Krakow | Tauron Arena |
| 06/01/24 | DMSB | Germany/Riesa | SachsenArena |
| 20/01/24 | FRM | Romania/Cluj | BT Arena |
| 03/02/24 | MAMS | Hungary/Budapest | MVM Dome |
| 24/02/24 | BMF | Bulgaria/Sofia | Arena Sofia |
| 02/03/24 | ACU | United Kingdom/Newcastle | Utilita Arena |
Photo Credit: Future7Media