Spotted: Skateboard grip patches on Billy Bolt's SuperEnduro Husqvarna
Spotted in the SuperEnduro World Championship: skateboard grip sticker patches on Billy Bolt's Factory Husqvarna FE350.

Billy Bolt's been running these extra grip patches on the side of his Rockstar Energy Husqvarna Factory Racing FE350 all season in the 2020 SuperEnduro World Championship – we've spotted them on Jonny Walker's Factory KTM also.
What are they and what are they all about? Well, that's simple it turns out. It is skateboard grip or deck tape – the type skaters use on their boards – adapted to fit the Factory FE350 side panels.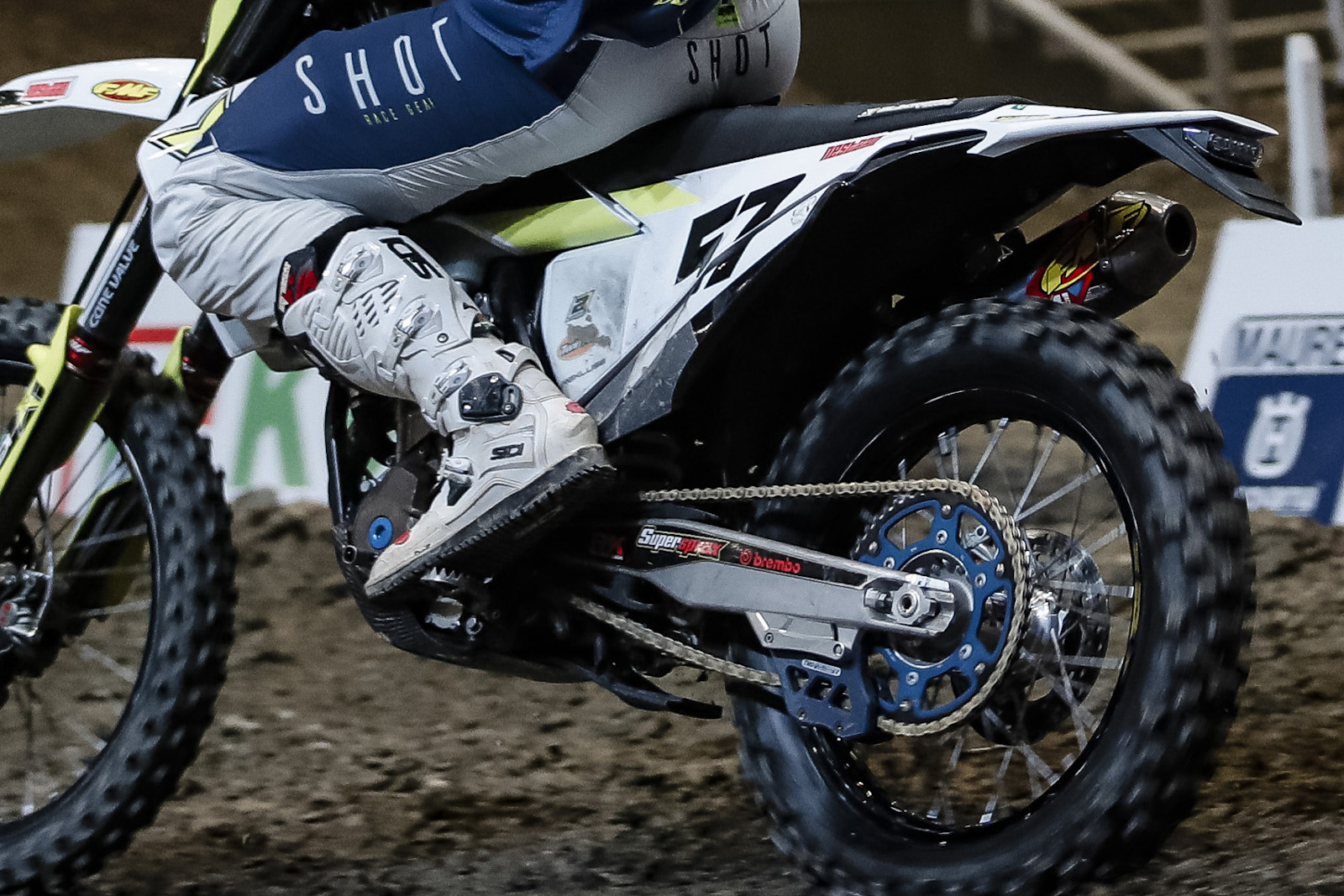 Why? Billy's mechanic Lee Edmondson explains: "Billy's been running the patches on the side of his bike all year just add that extra bit of connection to the bike.
"I cut it to fit the side panels, heat it like a normal decal to make it soft to stick well. I think he uses it in the air off jumps but also in the technical sections where you're using your lower leg to haul the bike around either on the pegs or when he's legging through rocks or whatever – it means he's got that extra grip for his inside boot to get hold of."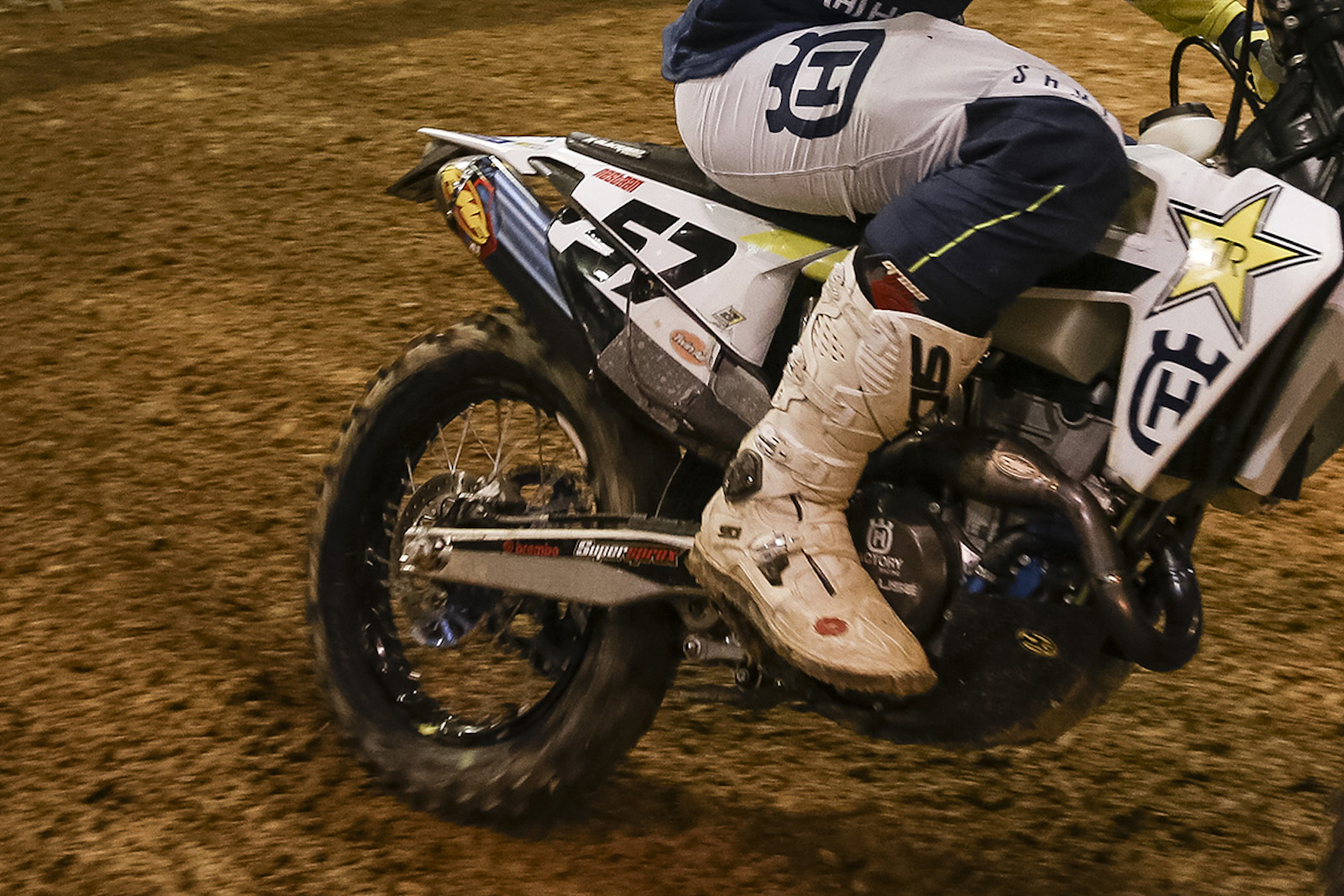 Skateboard grip tape or sheets are widely available from skateboard outlets and online stores in a range of colours. Bolt has opted for clear to keep the sponsors happy but you can get a whole heap of different colours and designs so why not try some leopard print on your bike?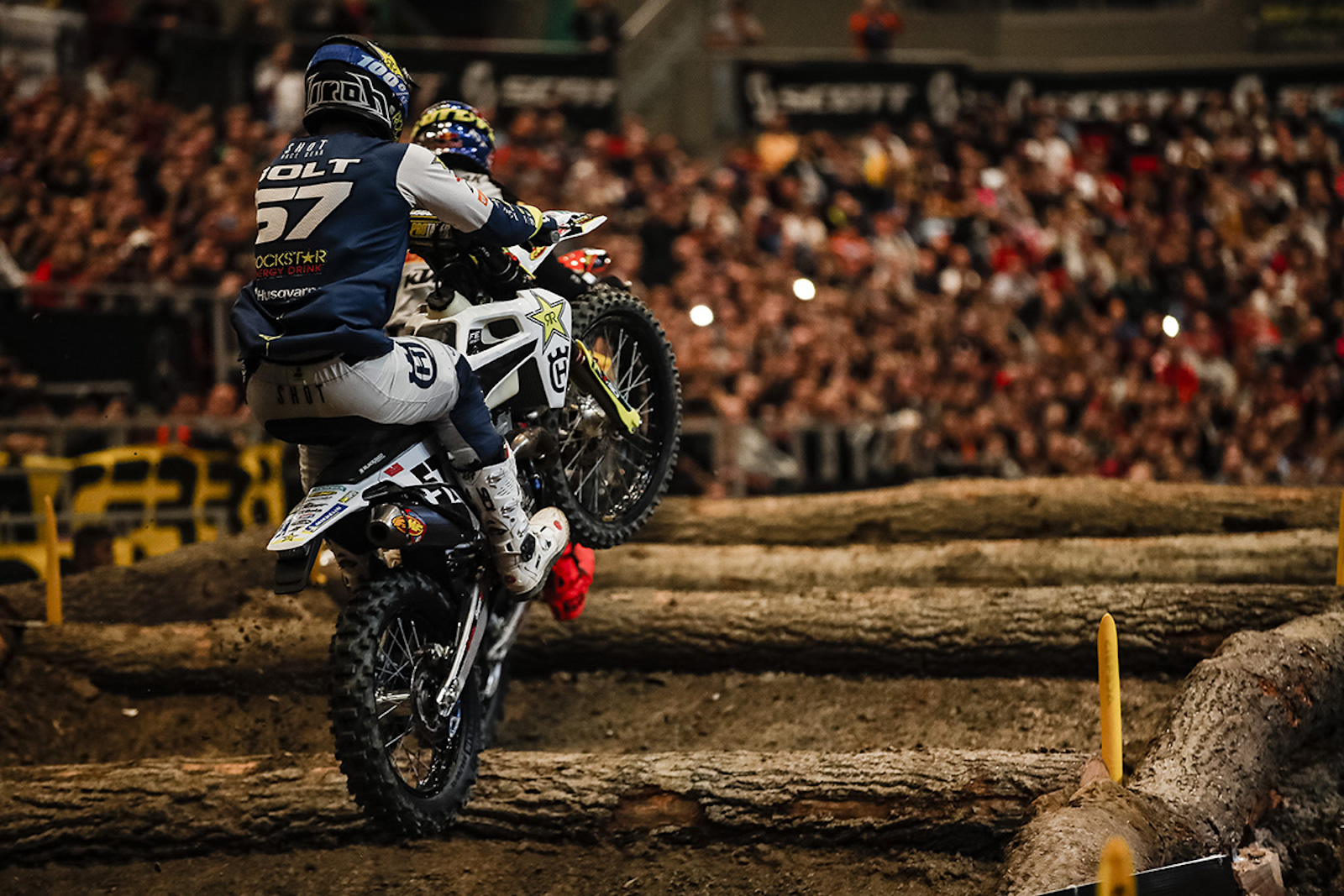 Photo Credit: Enduro21/Andrea Belluschi