ACU British Extreme Enduro Championship: Wild Billy Bolt wins Wild Willy's Extreme – highlights and results
Video highlights and results from round one of the 2023 ACU British Extreme Enduro Championship, Wild Willy's Extreme, where Billy Bolt had to work hard to take the victory ahead of Mitch Brightmore, Dan Peace and Jonny Walker.
Held at the traditional host to early season British Extreme enduro, Parkwood Off Road Centre near Bradford, Will Hoare swapped riding for event organising and laid on a feisty new course for this new-look series.
The event attracted 2023 SuperEnduro World Championship leaders Billy Bolt and Jonny Walker outdoors for their first competition on home soil of the season and it was its usual rude awakening on the mud and rocks.
Bolt was at the front from the get-go but had first Jonny Walker and then Mitchell Brightmore leading the way in the opening laps as he got to grips with the two-stroke 300 after a long indoor season. Once things clicked, the Husqvarna Factory Racing rider extended a lead to finish seven minute clear of Brightmore after two and half hours.
Fresh from victory at the British Extreme Super Series last week (don't get the two British championships confused), SuperEnduro Junior points leader Mitch Brightmore brought it home five minutes clear of Sherco's Dan Peace third, grabbing a maiden championship podium in his first enduro season.
A crash hampered Jonny Walker, putting him back to fourth but the Beta rider showed power isn't everything in this game by riding a nicely prepped 200 two-stroke at this technically tough event. Jack Spencer completed the top five ahead of Richard Moorhouse and they were the only riders not to get lapped by the leader.
The AM race was won by Alfie Lampkin. You'll know that name we're sure...
2023 Wild Willy's Extreme Enduro results: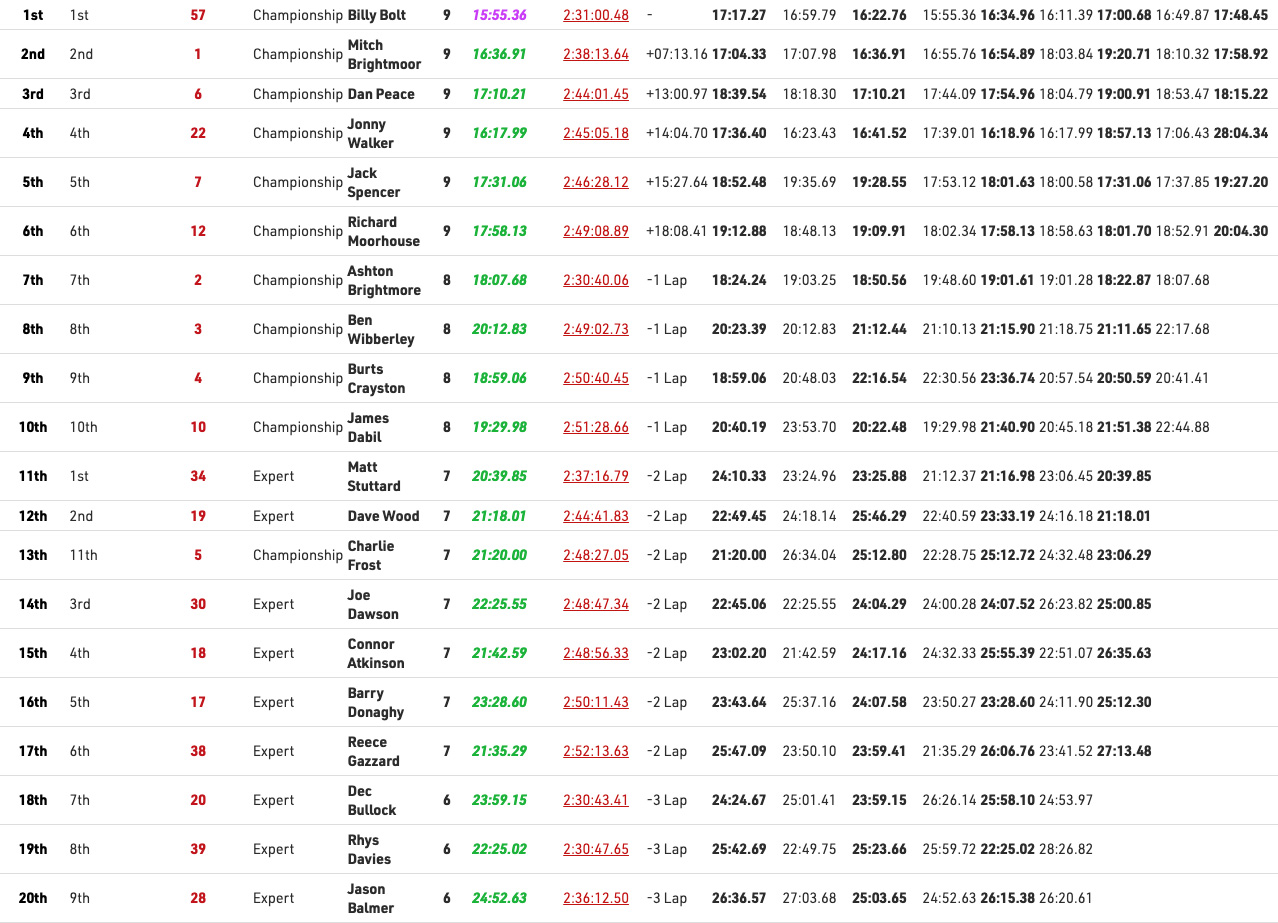 Wild Willy's Extreme video highlights:
Photo Credit: Phil Hodges
Video Credit: Darkroom Media