Andalucia Rally: Stage 1 highlights and results – Honda's Benavides leads
Video highlights and results from stage one of the 2020 Andalucia Rally – Kevin Benavides and Joan Barreda lead the Rally in the opening stage which saw Husqvarna's Luciano Benavides crash out.
The first stage proper of the Andalucia Rally saw riders face 258km of timed special and it proved a positive one for riders starting further down the starting order who were able to make up ground on the riders who had finished faster in the previous afternoon's super-special test.
Kevin Benavides proved fastest rider by a 3:15s advantage over his Monster Energy Honda Team teammate Joan Barreda with Lorenzo Santolino bringing his Sherco home third overall.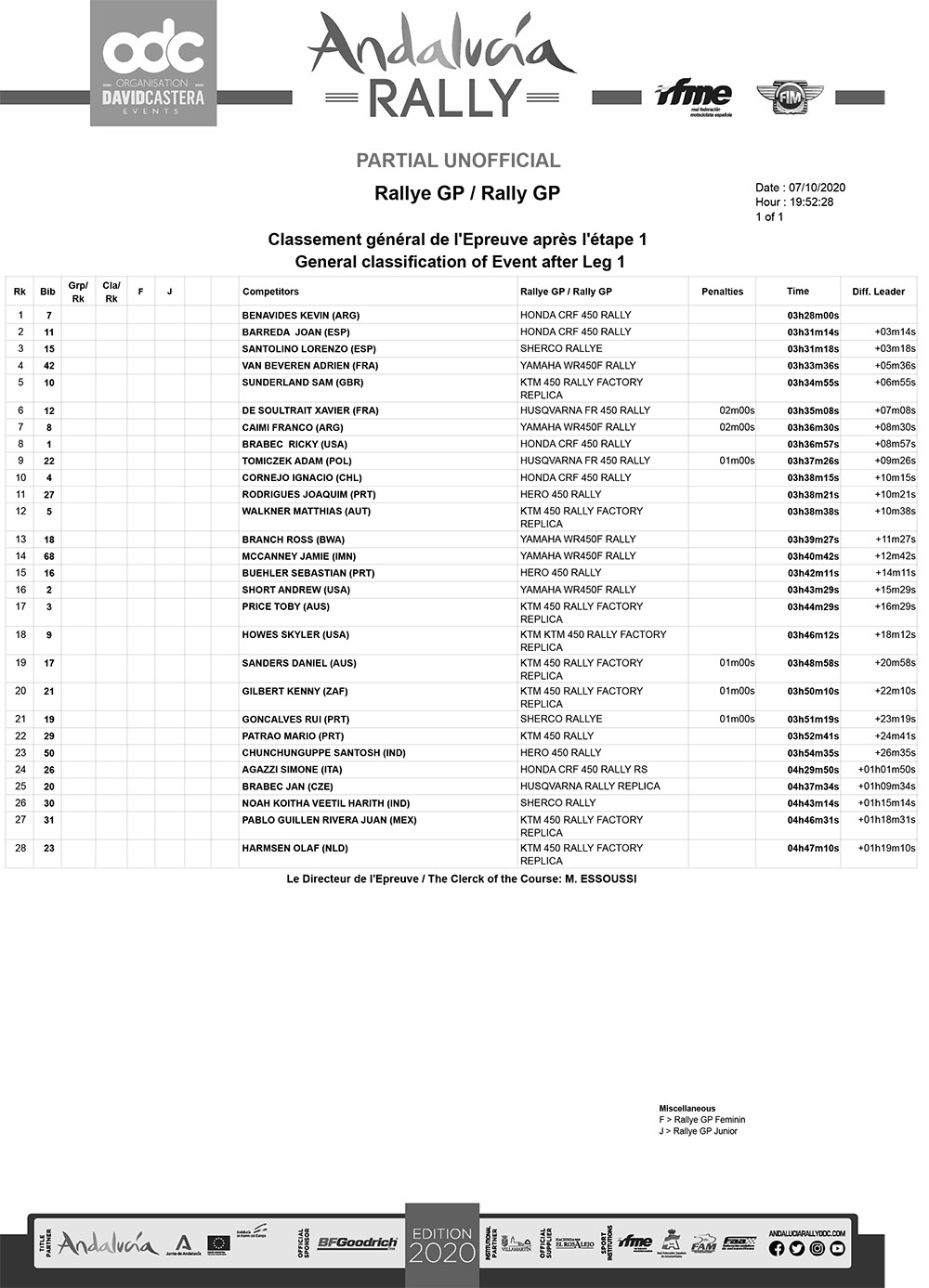 Tough times for Aussie KTM duo out front
Australians Toby Price and KTM Factory Racing's Daniel Sanders, who lead the field out thanks to their super-special results, quickly found being out front to be "a challenge" not least because of last minute changes to their roadbooks.
"Day one has been a little frustrating," explained Price at the stage one finish, "the organization informed us of a few changes before the stage, but they didn't really give that much detail so it was tricky to follow things especially from the front." The Aussie pair finished in 17th and 19th respectively.
Meanwhile the Rockstar Energy Husqvarna Factory Racing rider Luciano Benavides was forced to withdraw from the event following a crash on the stage. The Argentinian was airlifted to hospital for medical checks but thankfully suffered no broken bones. The Argentinian remained in hospital overnight.
Knighter leads Rally 2 rookie class
Meanwhile in the 'rookie' class, David Knight took an impressive 7m.49s ahead of Camille Chapeliere. The class runs chiefly for riders to gain experience in navigation rally event and act as qualification for the Dakar. Rider's times are difficult to compare between the classes due to the Rally 2 class running at the back of the GP Class and have different timings. We'll let David explain...
https://www.instagram.com/p/CGDKRKwAQD4/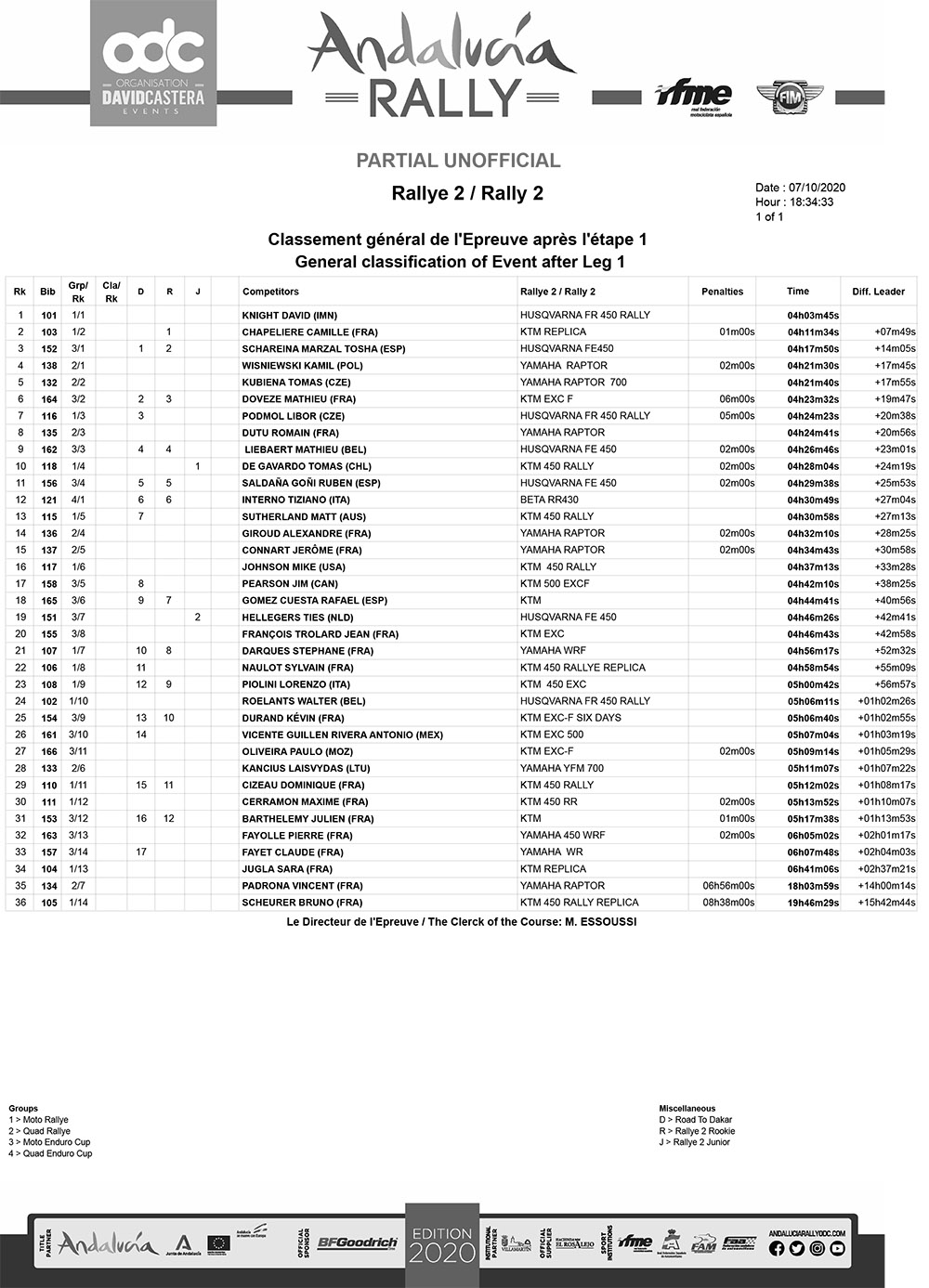 Photo Credit: Rally Zone