Hamish Macdonald storms German Enduro Championship
Video highlights from the German Enduro Championship in Rehna where 125 Enduro World Champion Hamish Macdonald grabbed victory from the locals Davide von Zitzewitz and Dennis Schroter.
Six months later than planned MC Rehna got to host the "Rund um Renha" round of the 2020 ADAC Enduro Championship after Coronavirus regulations finally eased in Germany. With over nine hours of riding time and two special tests of around nine minutes, riders had no easy introduction back to racing in Rehna but Hamish MacDonald showed his quality taking the lead of more than half a minute in the first two special stages and would go on to take a comfortable win. This despite having to start down the order as a rookie in the german series.
https://www.instagram.com/p/CFG1MODg-SV/
"I was able to choose my own line and cross tracks on the first lap, which helped me a lot," said the 21-year-old who then had a low start position having not raced the german series previously. "I'm already looking forward to the upcoming races and a more favourable start place up front alongside the other front riders." Said the New Zealander.
"Rund um Renha" 2020 ADAC German Enduro results: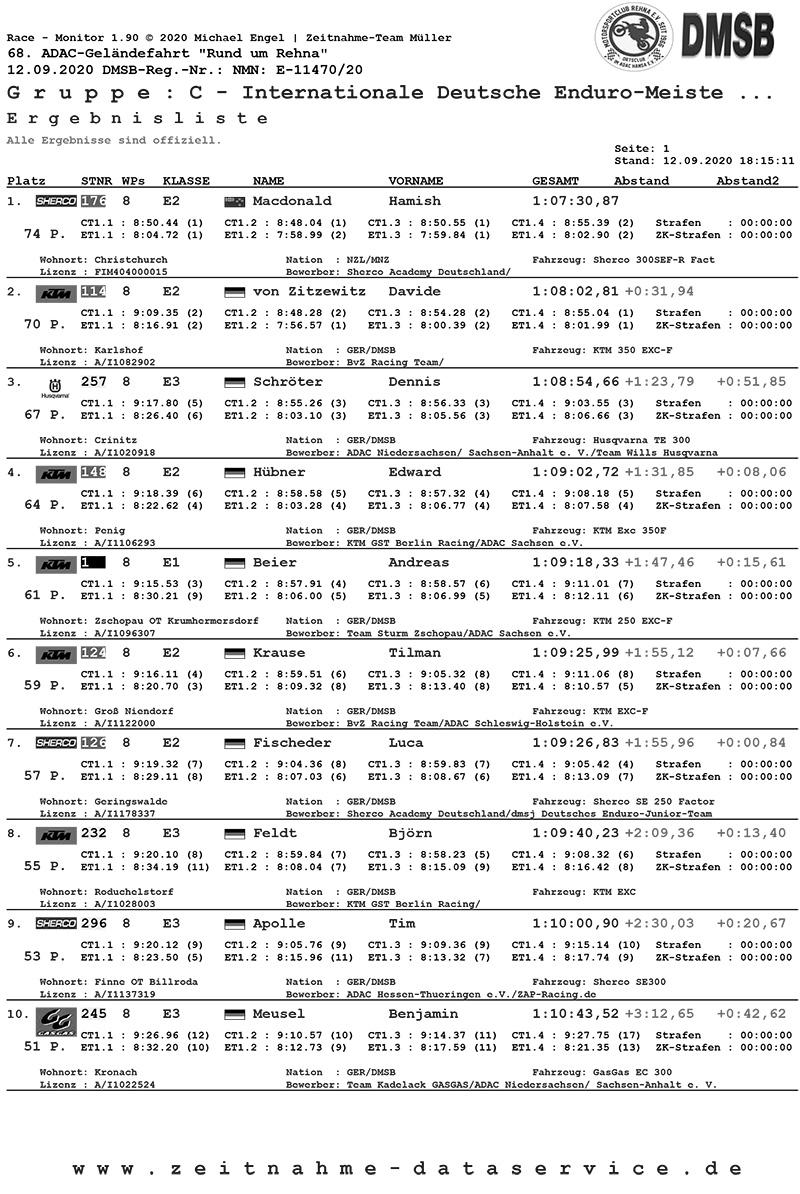 Video Credit: GrenzNic640