Swedish Enduro Championship: Round 4 video highlights from Osthammar
Video highlights, results and onboard POV footage from a traditional Swedish enduro at round four of the 2022 Knobby Championship in Osthammar where Albin Elowson took a narrow win ahead of Mikael Persson, despite crashing in the final test.
Michael Persson lead round four before Albin Elowson took over as the day progressed but the championship leader nearly threw it away on the final test. With about 100 meters to go, Albin crashed and broke his clutch but Elowson restarted his bike by pushing the bike and the starter button in gear and ended up finishing ahead by 1.4 seconds faster than Micke Persson.
Onboard from test one in Osthammer:
Knobby Swedish Enduro round 4 results: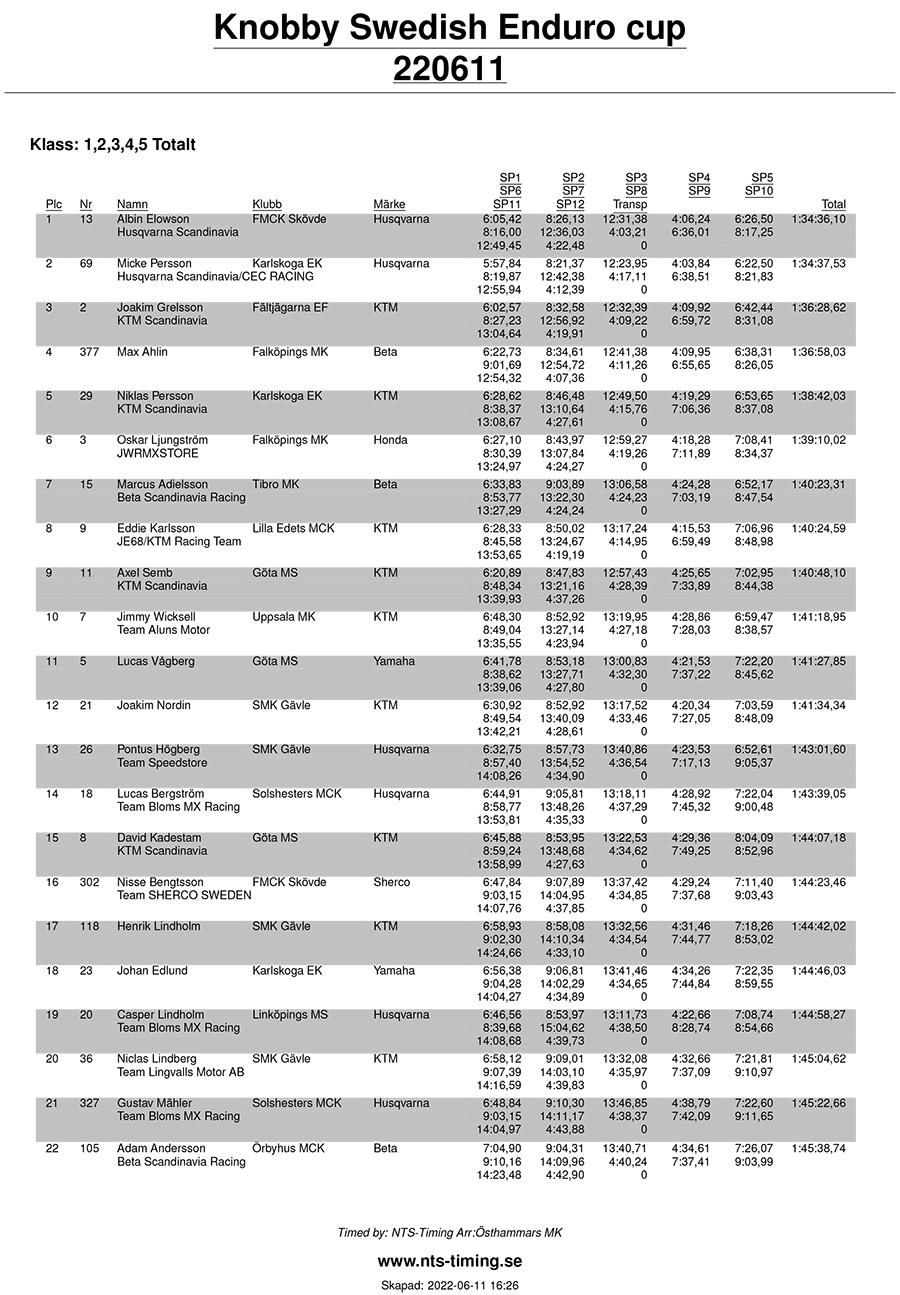 Video credit: Mikael Bellon