Ultimate Edge Hard Enduro – Richardson wins Rnd1 of new UK series
Video highlights and results from round one of the new ACU Hard Enduro Championship in Great Britain – Jono Richardson takes the win for Jarvis Racing Team on the slick as hell rocks at Edge Off Road's 'Ultimate Edge'.
Round one of the new ACU Hard Enduro Championship in the UK was hosted by the Edge Off Road team in the Northwest of England. The grounds of the Leighton Hall estate dished up a tough test for the new hard enduro series which saw Jarvis Racing Team's Jonathan Richardson take victory by over nine minutes from Eurotek GASGAS-mounted Will Hoare, with Mitchell Brightmore taking the John Shirt Motorcycles Rieju to third.
The Ultimate Edge event was a brutally slippery one for the large entry of riders but Richardson took the holeshot and mastered the slick, green rocks on the course which consisted just one lap – so the leading riders were always opening the way and lappers were not an issue.
Hoare meanwhile made life harder for himself by jumping off the Gasser on the way to the first corner log obstacle. But the reigning British Extreme Enduro Champion (there are two series' in the UK now) and sometime SuperEnduro World Championship rider made his way through the pack at the opening time check, getting the better of Paul Bolton.
Tom Minta put on a great show for first Expert rider and 11th place overall. Mark Jackson won the Vets class with 22nd and Liam Robinson was best placed Clubman in 23rd.
Ultimate Edge, ACU Hard Enduro Championship round one results: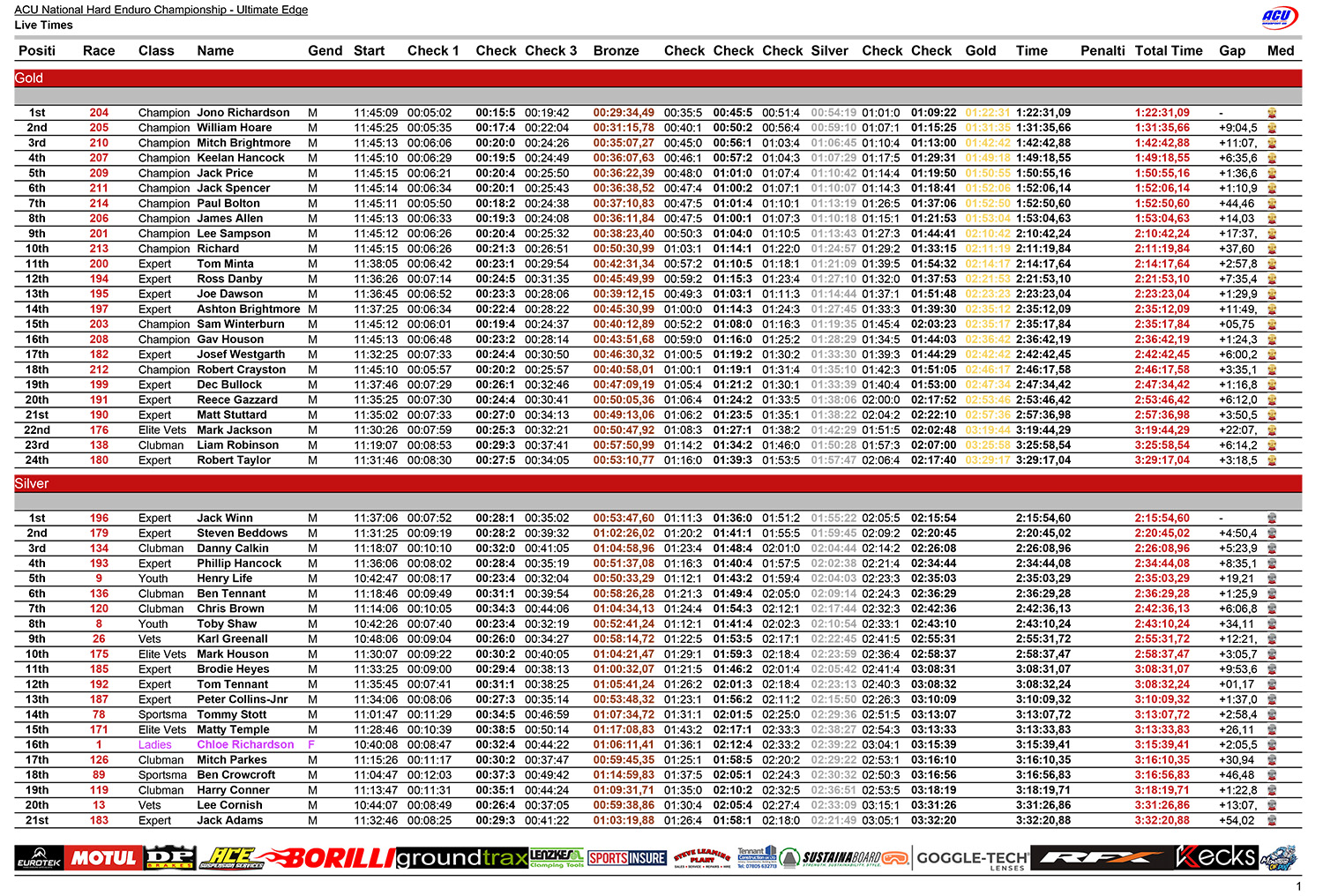 Video Credit: Enduro DKA