2022 Spanish Hard Enduro: Mario Roman wins round 1 at Lake Bassella
Sherco Racing's Mario Roman continued his succesful start to the 2022 season with a resounding victory in the opening Spanish Hard Enduro Championship round ahead of Teodor Kabakchiev and Francesc Moret.
In a repeat performance from one week ago at the Ales Trem Hard Enduro in France, Mario Roman took another comfortable win in the opening Spanish Hard Enduro in La Clua, Lleida, the site of the Bassella Race in just a few week's time.
The Sherco Factory rider has shown great form at this start of this season and began the weekend by setting fastest time in practice on Saturday. But it was in the three-hour race on Sunday where Mario was most impressive as he went on to lap the entire field including second placed Teodor Kabakchiev.
Mario was the only rider to complete 15 laps of the demanding track designed by the Moto Club Segre together with Alfredo Gomez, along the edge of the Basellla reservoir. This opening round of the Spanish series attracted a strong line-up pf Hard Enduro World Championship regulars kickstarting their season but it's fair to say Mario was a class above them.
The young Bulgarian Kabakchiev completed 14 laps with Rieju's Francesc Moret a distant third overall but the best of the rest on 11 laps.
Ride onboard with Kabakchiev for the Saturday prologue run:
Marc Fernandez was the victor in the Junior category and 13th place overall while Sandra Gomez, just two weeks after successfully finishing the Dakar, was the winner in the Women's category with eight laps and 22nd overall.
2022 Spanish Hard Enduro Championship Rnd 1 results: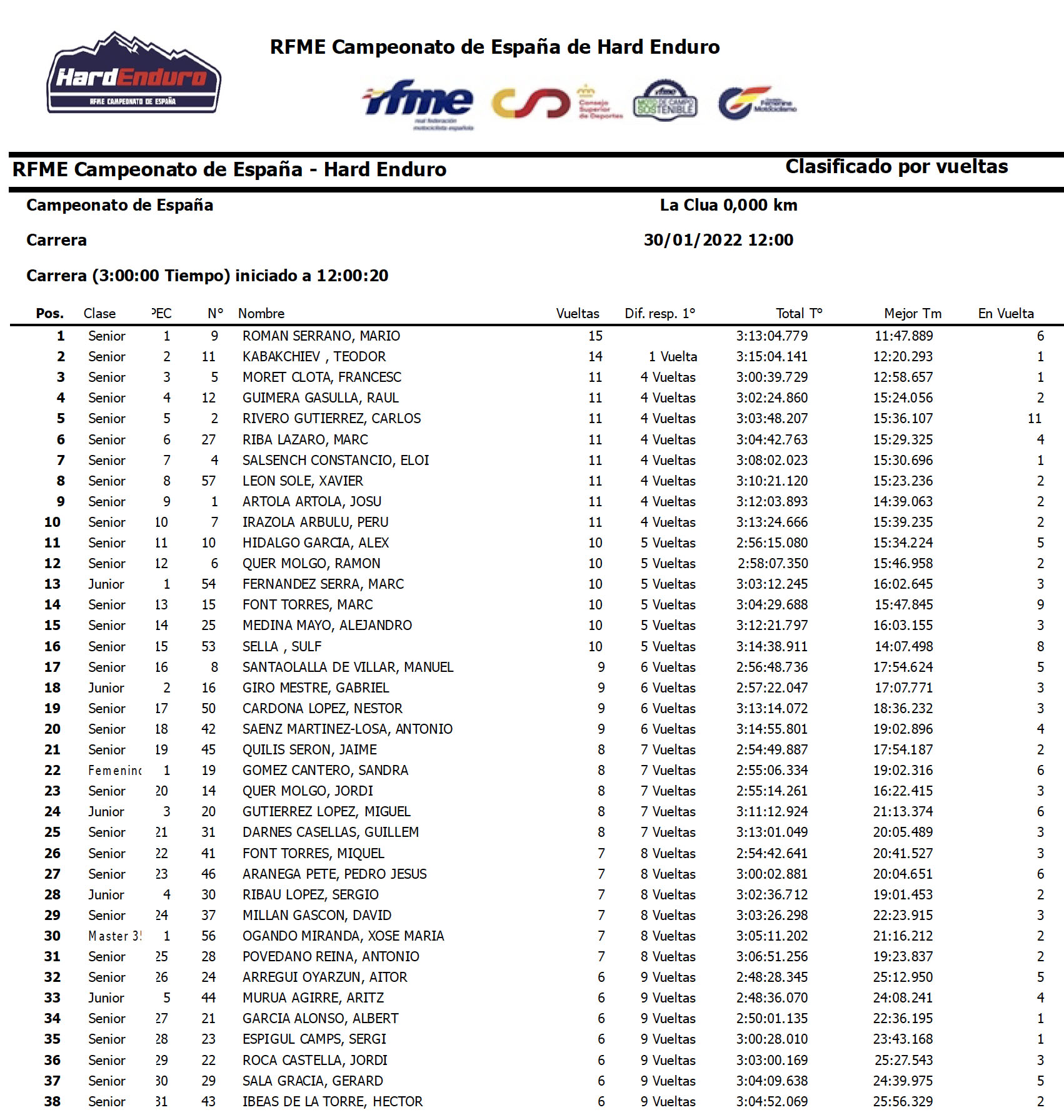 More information: www.rfme.com
Photo Credit: Fotoesport.cat | Miquel Rovira