US Hard Enduro: Rnd 3 video highlights and Pro rider POV from Iowa
Iowan Hard Enduro, AMA USHE series round three video highlights from the Hansen Hollows off-road park which dished-up a 10 mile course winding through lush forests and slippery rocks. Video highlights includes some cool onboard and follow-cam footage with (and of) the Pro riders tackling the course with Max Gerston's commentary.
FMF KTM's Trystan Hart continued his winning run taking both the Prologue Hot Lap and Sunday main race. Rockstar Husqvarna's Colton Haaker pushed hard at this round, finishing second ahead of Delullo Racing's Ryder LeBlond third. David Knight made a guest appearance and took a solid fourth with Quinn Wentzel fifth. KTM's Shelby Turner won the Women's pro class.
(N.B. Don't get this one confused with round four, Bad Medicine at Fallen Timbers which has also taken palce, the video guys are making a great job but are a few weeks behind the events)
Iowan Hard Enduro results: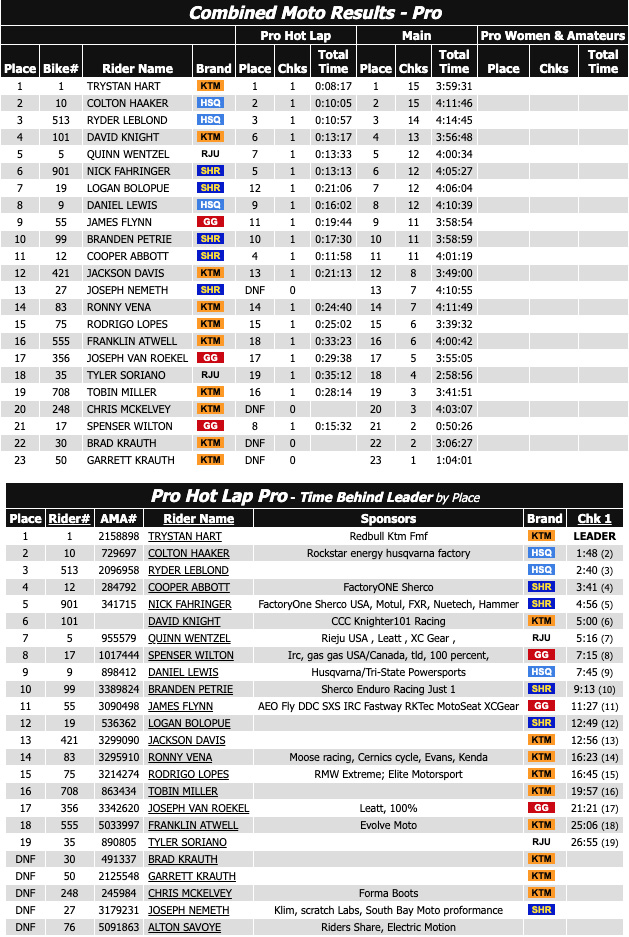 Video Credit: SkyPixel Media