First look: 2023 Fantic motocross range
Fantic has released their 2023 XX (motocross) range with major upgrades to the two-stroke 250 and 125 models plus the four-stroke 250 – as ever, Enduro21 takes a look at the new bikes with an eye on what we might find on their XE enduro range.
If you want to skip straight to the enduro range from Fantic, head here: First look: 2023 Fantic Enduro models – no 300cc two-stroke yet
Developed with "continuous sharing of knowledge from the racing division" Fantic say their standard production bikes has plenty to boast about: Davide Guarneri's fifth place in the EnduroGP World Championship (and P2 in E1 class), a top three whitewash in the Youth 125 class last year, plus Harry Edmondson currently leading the Youth class and Daniel Milner also pushing for scratch podiums overall this season – it's a list which should shut down the 'yeah, but it's a Yamaha's YZ design from years ago' brigade..
On the MX side of things the bikes are obviously a different spec – though come from the same Yamaha range platform as base bikes – they can count the 2021 EMX250 European and 125 Junior World Championship to their record books.
"Extensively renewed" two-stroke range – new, 'no tools', faster access airbox
Flow analysis and testing with the official Fantic factory riders and engineers means a tweak to the airboxes for better access, "maximum performance" and "guaranteed minimum impurities, only fresh air, enters the TwinAir filter" Fantic says.
The rear side panels are completely new with "streamlined unimpeded plastic shells" plus a new seat more comfort and riding freedom of movement thanks to further input from the factory race teams.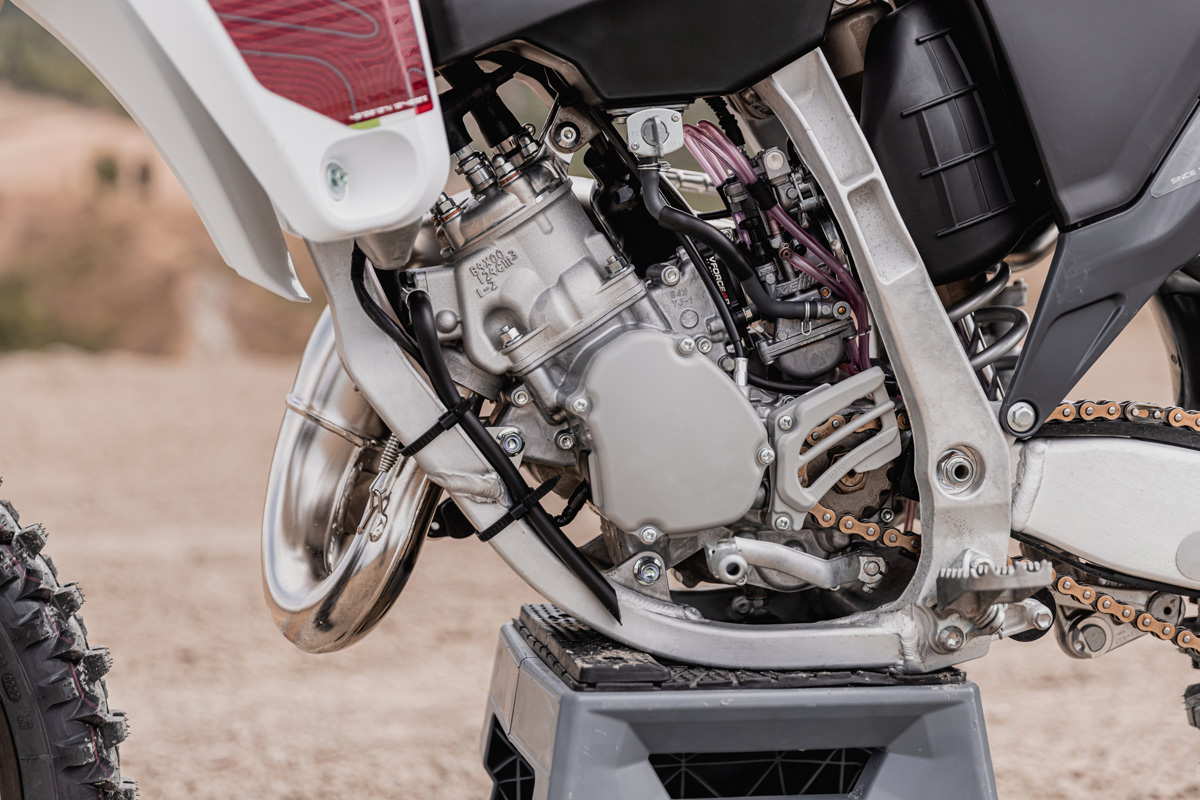 2023 XX250 two-stroke
We're not growing tired of the resurgence of bigger capacity two-stroke models in recent years anytime soon. It's the norm in enduro of course but we thought we'd seen the death of two smokers in moto.
Fantic say their 250 2T "bridges the gap with its four-stroke rivals" and that it is "all adrenaline and explosive power".
The base bike is essentially the same for 2023 but they've developed the ergonomics, partly thanks to the side panels and air box mod mentioned earlier plus a new eight litre fuel tank which they say makes the bike more streamlined to ride.
Other details of note around the XX250 spec-sheet include Maddii Factory team piston which they say is currently dominating some race championships.
Three '23 models available now…XXF450 to follow later in the year
Fantic's XX125 two-stroke is the basis for a list of championship last year in both MX and enduro. Keihin 38mm carburettor with a solenoid-controlled power jet helps propel this pocket rocket.
The chrome-plated expansion chamber is specially designed by the Fantic R&D department with a silencer made with an extruded aluminium body that meets FIM requirements in terms of sound testing.
The CDI control unit, also developed directly by the Fantic racing department, "guarantees perfect combustion at every rpm" with the electronic ignition.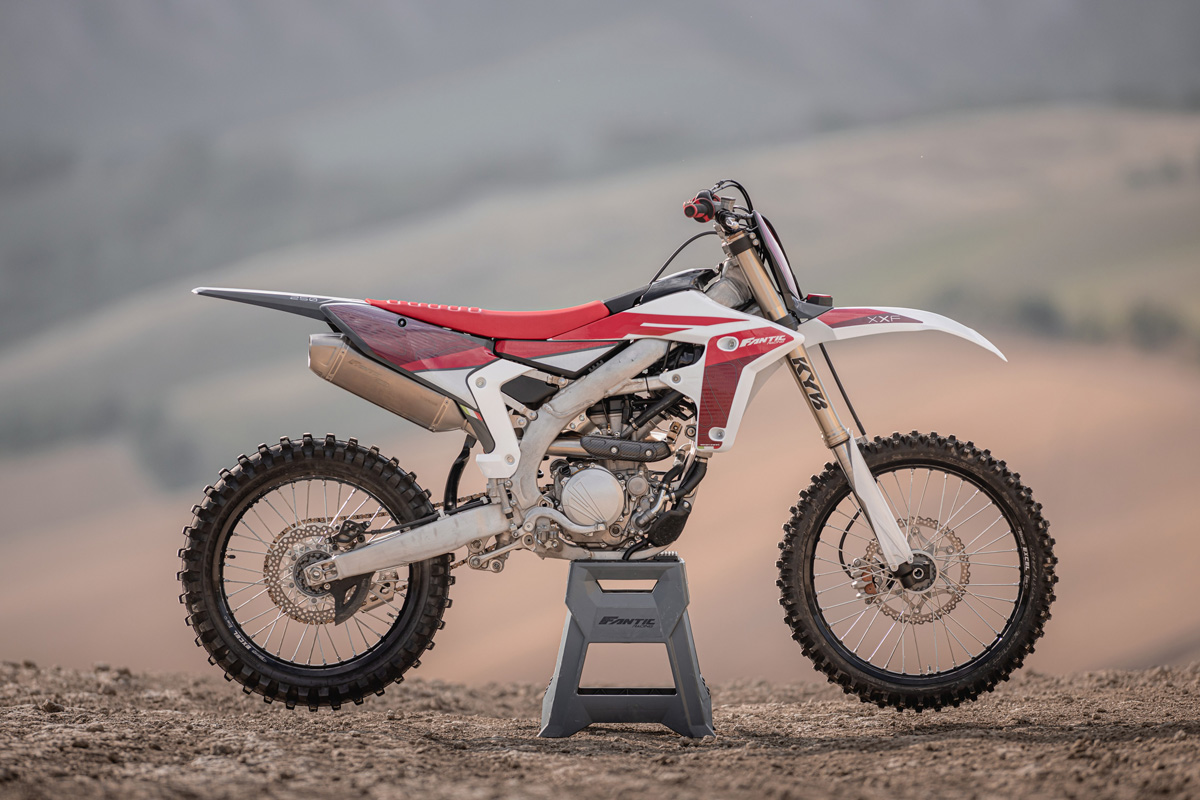 KYB Suspension
The 2023 two-stroke XX125 and XX250 are built around the semi-double cradle aluminium frame from Yamaha which weighs in at a claimed eight kilogrammes. Similarly, the Kayaba suspension units are a long-standing benchmark for off-road bikes with a versatile range of adjustment for whatever level of rider you are straight from the box.
Fantic adopt the fully adjustable Kayaba SSS (Speed Sensitive System) 48mm closed cartridge forks and mono shock with 300mm/315mm wheel travel front and rear.
Engine mapping
The Fantic XX125 and XX250 come with two engine mapping settings as standard, accessed via a handlebar switch. The soft map delays ignition timing for gentler delivery in tougher terrain and mud. Fantic say it is responsive but manageable without sacrificing maximum power. The hard map unleashes the full power.
Four-stroke models
The XXF 250 and XXF450 (coming in the autumn) share the chassis, KYB suspension, racing control unit and Fantic's "e-Package" which means you can adapt the bikes to suit conditions. Chiefly that means personalised mapping with the WiGET app which lets you easily control the ECU from your smartphone, effectively giving you several bikes in one.
Fantic Racing have developed their own maps for different conditions or create your own ideal engine set-up to suit the type of terrain and the weather conditions with the App. It also lets you read the bike's hour-meter, add service notes, get diagnostics and view engine data in real time all via the screen of your smartphone.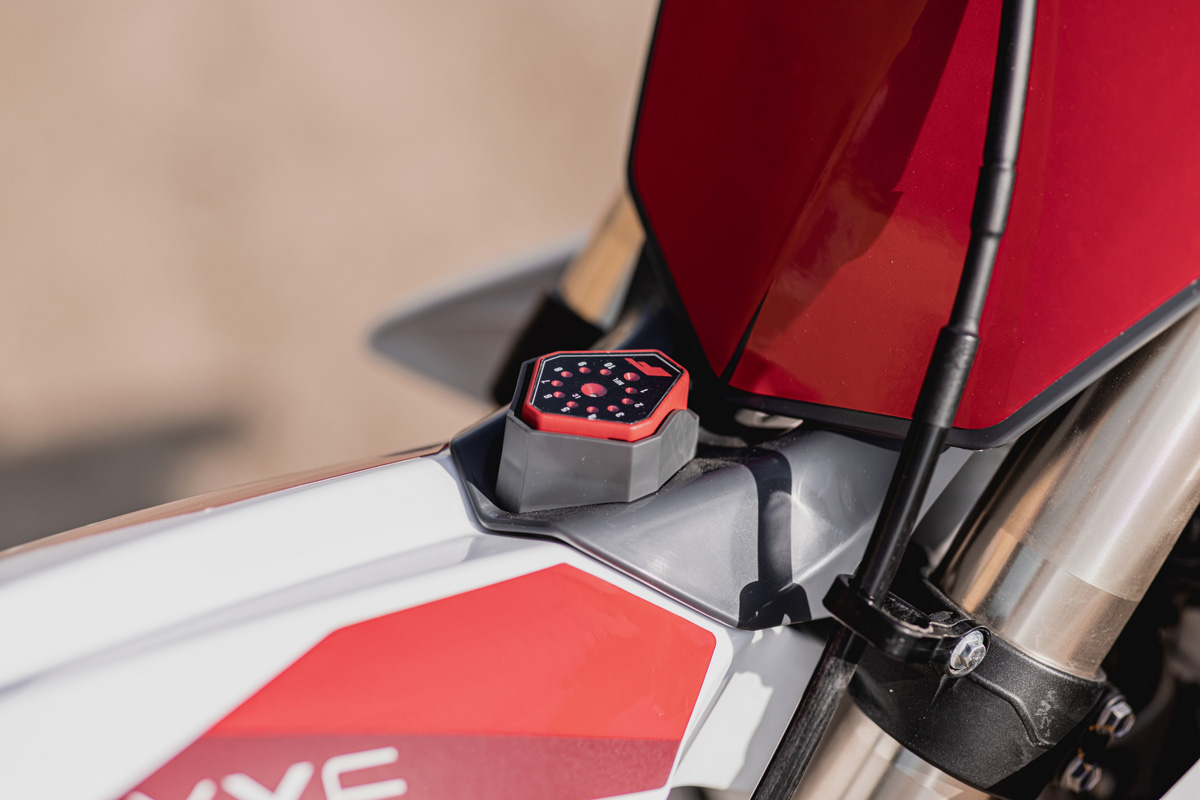 Added to that is the traction and launch control as standard with the Fantic e-Package on the 4T models. That includes the GET traction and launch control with various levels of adjustment available as standard and with the LC-GPA screen located on the front mudguard.
Check the 2023 Fantic XX (MX) range in action:
More information: www.fanticmotor.it