Fantic Motor confirm two race teams in EnduroGP for 2020
Strong Youth Cup rider line-up for Fantic Motor in 2020 EnduroGP season with Jolly Racing and D'ARPA Racing teams – Hugo Svärd and Harry Edmondson signed.

Following a well-received launch of their new enduro and motocross models at the recent EICMA show, Fantic Motor have two major race teams onboard with strong riders signed for the 2020 Youth Cup class, part of the EnduroGP World Championship.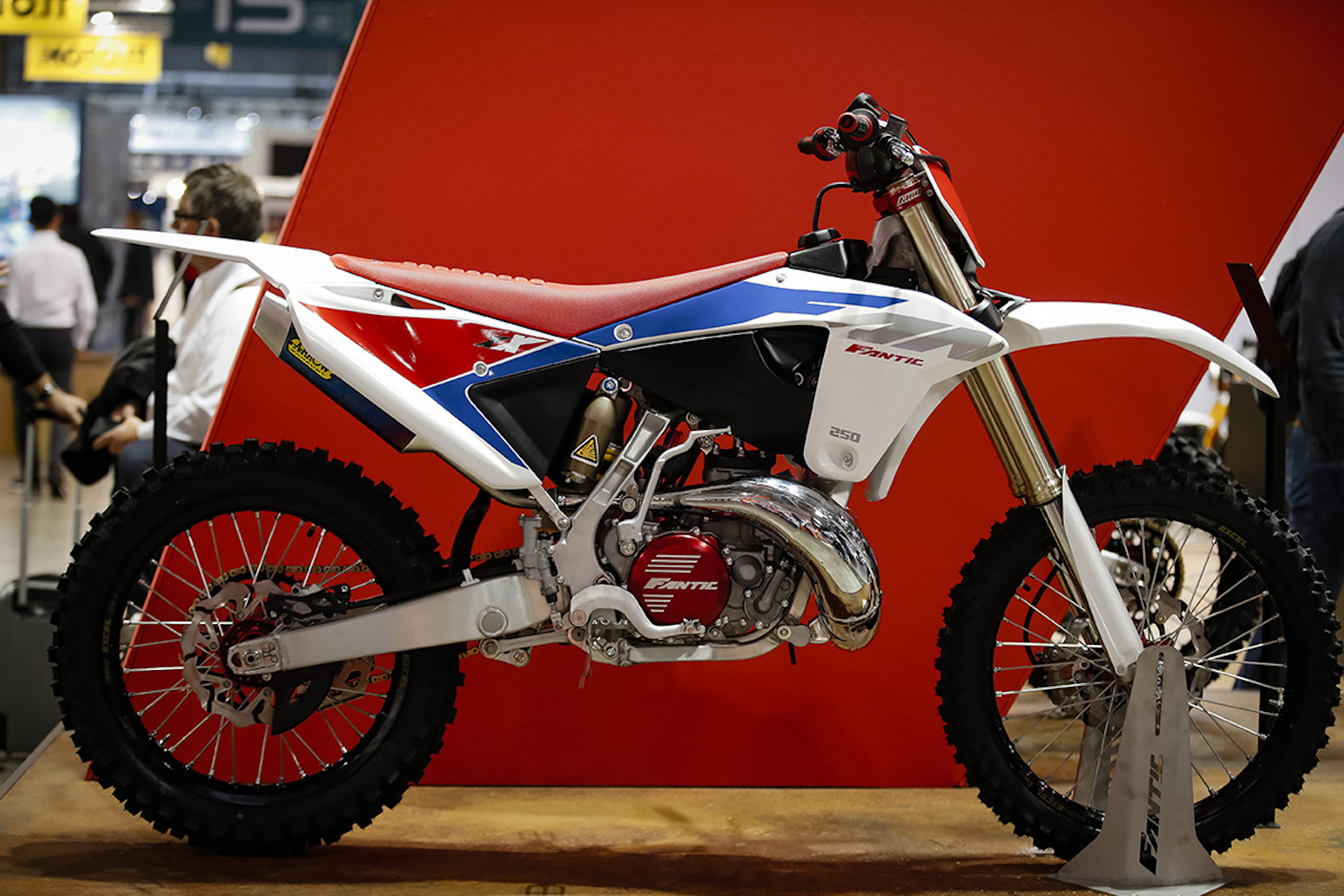 D'ARPA Racing and Jolly Enduro Team will bring Fantic motorcycles back into GP racing in 2020 with new riders Hugo Svärd and Harry Edmondson respectively in the Youth Cup 125 class.
D'ARPA move up to EnduroGP
The Sicilian D'ARPA Racing team, managed by Marco D'Arpa, have already been running factory Fantics in the Italian Under-23 championship for four seasons. For 2020, D'ARPA Racing will step up to the Youth 125 category at EnduroGP level with Finnish rider Hugo Svärd with the brand new Fantic XE 125. Svärd finished sixth place in the Youth GP class in 2019 and comes in as a strong podium prospect for 2020.
D'Arpa will also field young Italian Riccardo Fabris in the Youth Cup plus the Italian domestic series.
Latest Edmondson pocket rocket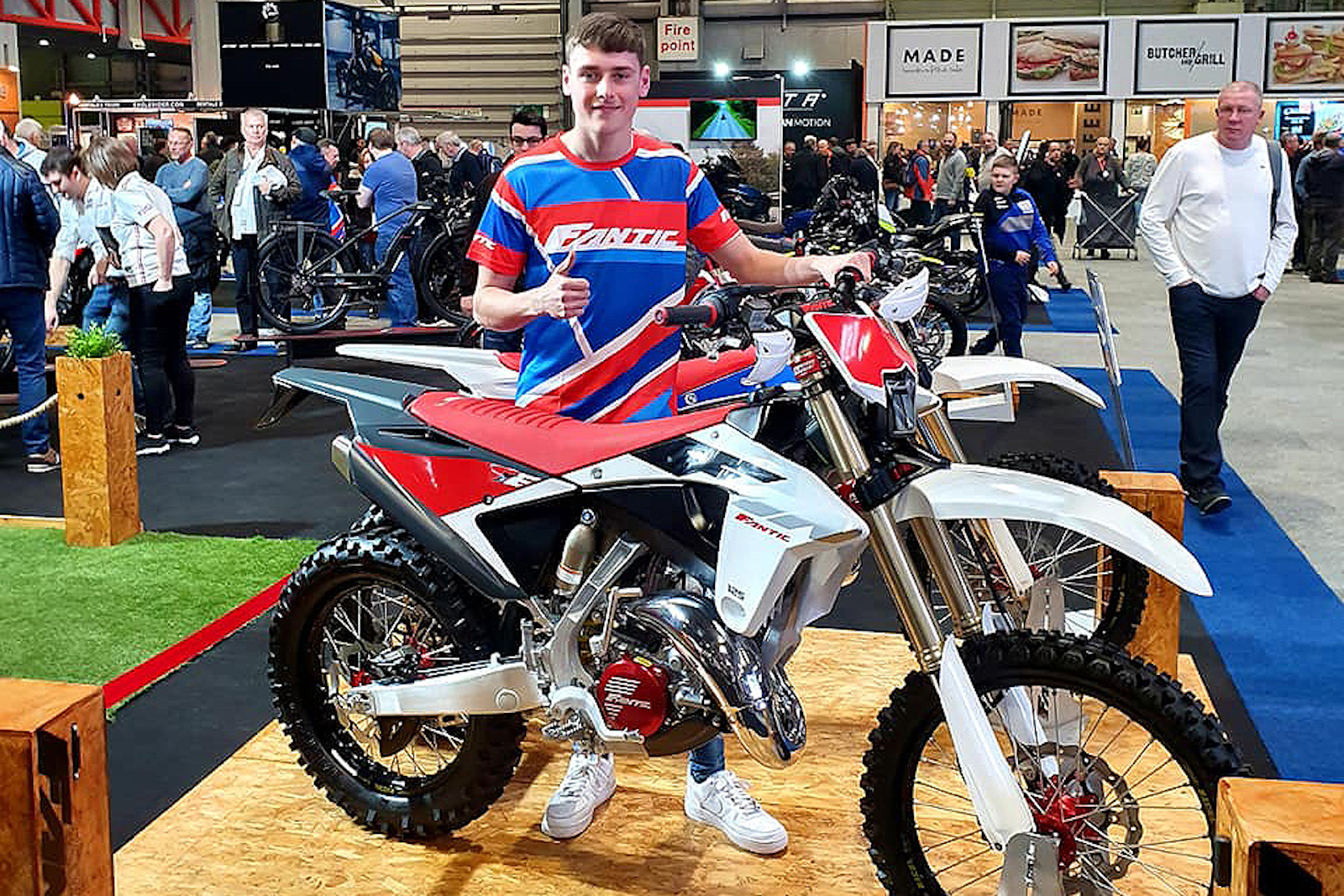 Jolly Racing is a very well-known independent team in the EnduroGP paddock and they have signed another hot prospect in the Youth Cup class for 2020 in the shape of the latest in the Edmondson family to step on to the world enduro stage, Harry Edmondson (above).
Harry is not short of talent and steps up to his rookie EnduroGP Youth season having taken a succesful dip of the toe at the final GP of 2019 in France. Edmondson made an impact on the Friday night Supertest by finishing comfortably inside the top 10 displaying typical Edmondson two-stroke style – it was good to watch!
Motori Minarelli and Yamaha partnership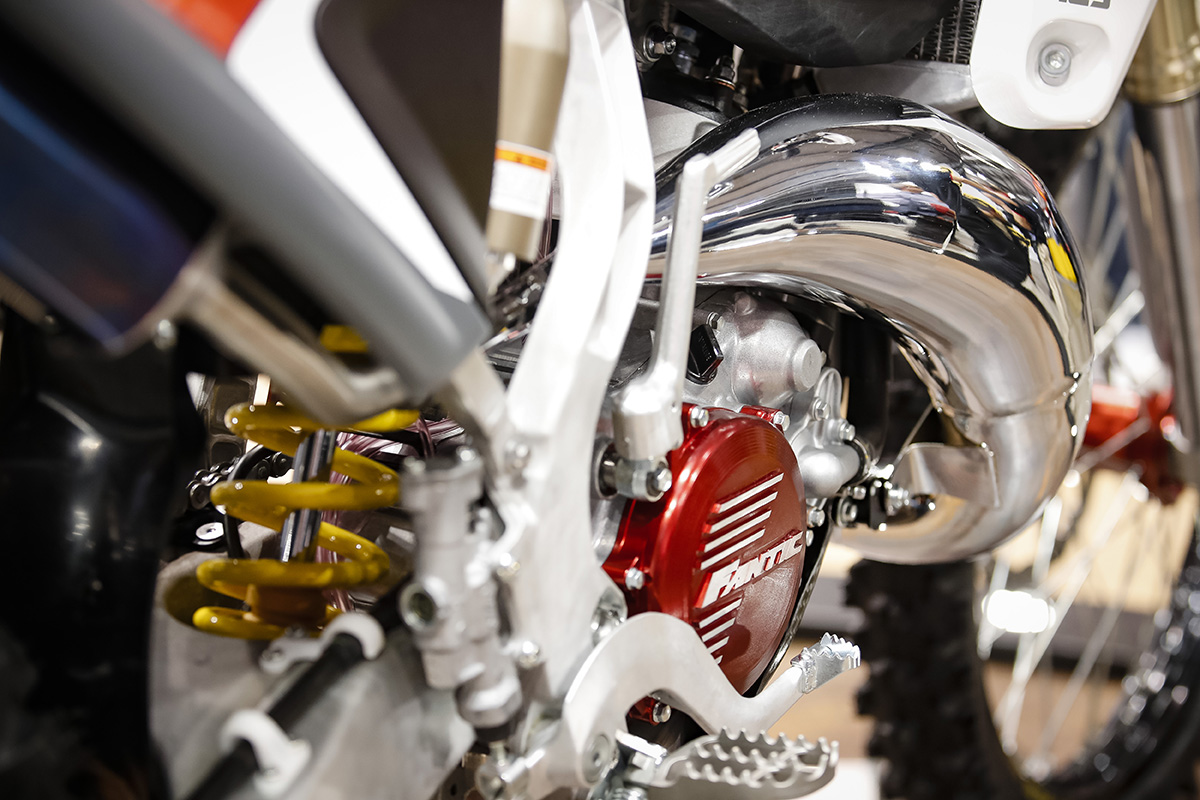 As we've already reported, the new era of Fantic racing comes on the back of an extended long-term partnership with Motori Minarelli S.p.a, who are owned by Yamaha Motors.
Motori Minarelli supply Fantic's existing two-stroke 50cc and four stroke 125cc engines and that will extend to include 125cc two-stroke, 250cc two-stroke and we understand four stroke engines in the future.
Although Yamaha supply the engine (and in some cases the chassis components also), all models are designed, R&D tested and produced at Fantic's factory in Italy.
Among the names on the books behind the scenes are renowned two-stroke engineer Jann Witteveen and Gaetano Cocco. The Dutchman Witteveen is a former Aprilia racing department chief who can count riders like Valentino Rossi, Max Biaggi and Loris Capirossi among his 23 world championship winning seasons. Former Enduro rider Gaetano Cocco was also a long-standing Aprilia Racing employee will be responsible for managing the racing department at Fantic.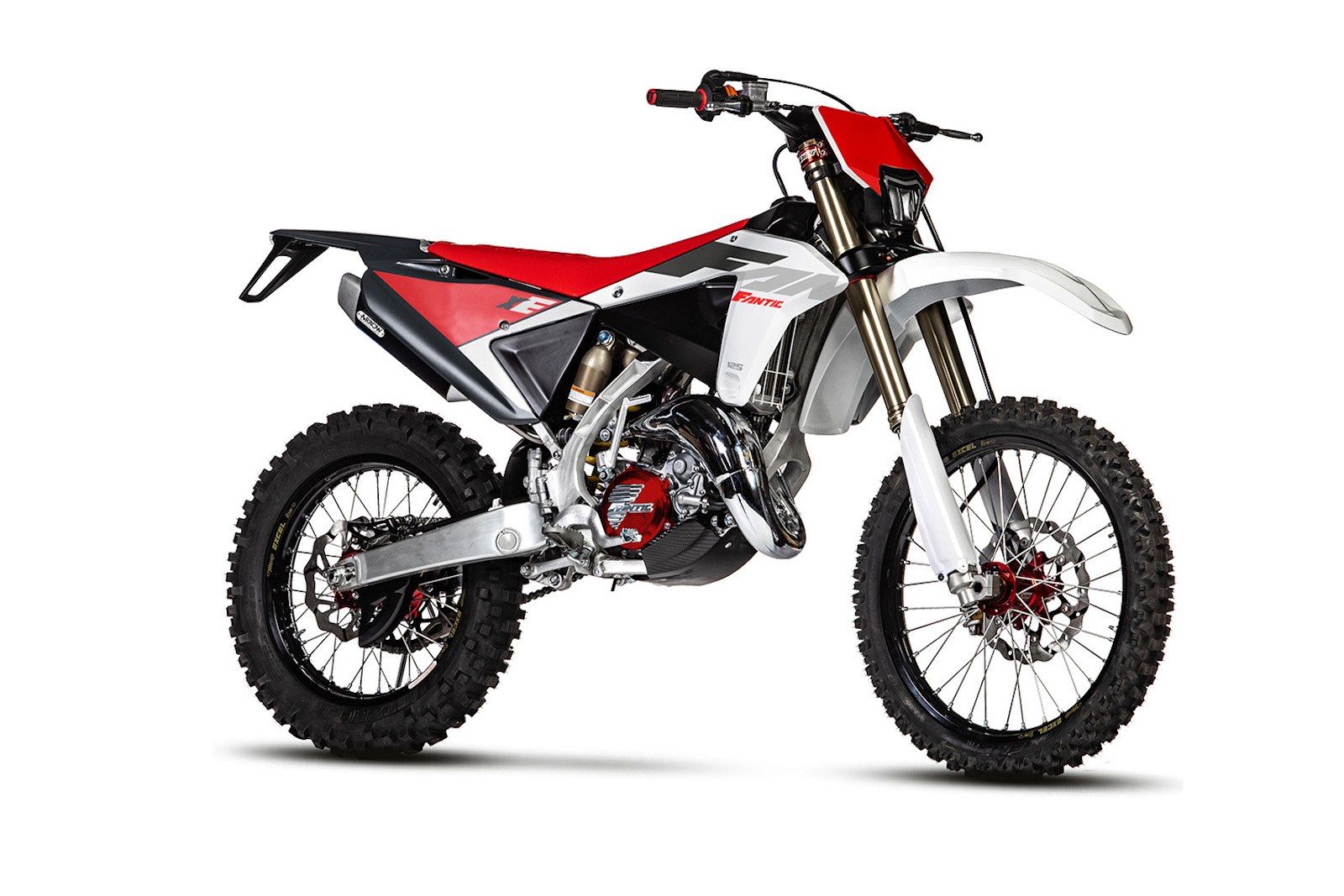 All Enduro models will be homologated to Euro 5 Fantic say and will be available in 2020 – though likely not until summer when they will be released as 2021 models through the Fantic Motor retail network.
The deal will see the Yamaha engines and all related components "updated to the lastest version" in each model. At time of writing it is not clear if that will include North America and Australia and we have no fixed retail prices.
The Fantic name is an historic one within the world of off road and to see it returning to action in EnduroGP adds a little more spice to paddock life for the 2020 season.
More information: FanticMotor.it
Photo Credit: Enduro21/Andrea Belluschi + Fantic UK