Jed Etchells signs with Fantic D'ARPA Racing Team in EnduroGP
Fantic Motor official EnduroGP team, D'Arpa Racing, sign Jed Etchells for Youth 125 championship in 2020.

Reigning European Enduro J2/J3 champion, Jed Etchells, will make the jump to the Enduro World Championship in the Youth 125 class riding the new Fantic XE 125 for the D'ARPA Racing Team.
Etchells had already shown his world class potential this year by clocking a second place in Junior 2 on the last day of the French GP and then going on to place 10th in E3 at the Six Days. 2020 could be his year to shine in the under 21 years old class.
Fantic Motor announced a two team line-up, as we announced last year D'ARPA Racing Team and Jolly Racing – for the 2020 Youth Cup class the Italian manufacturer has just added extra talent to their EnduroGP campaign.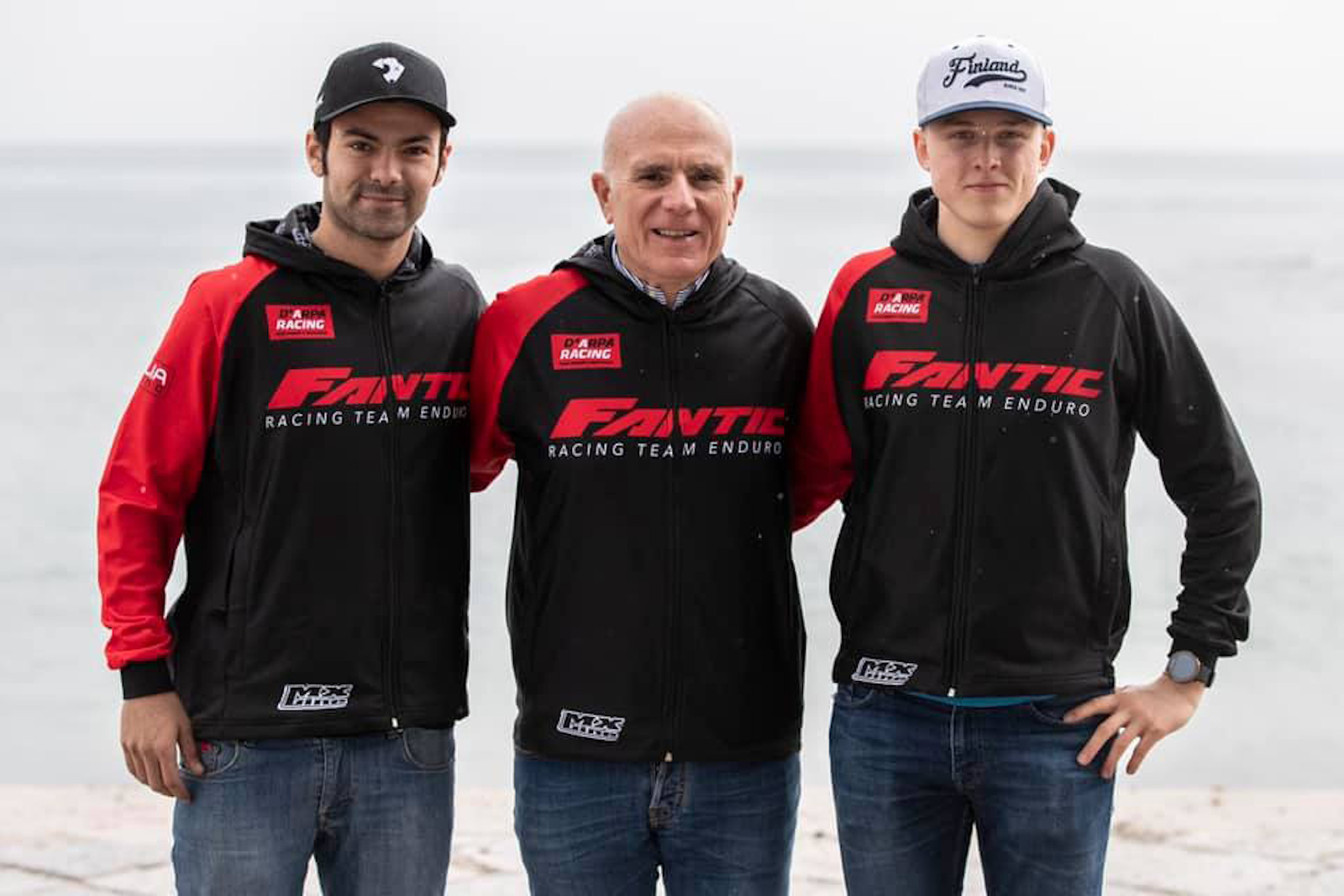 For the D'ARPA Racing Team, this year will also be their first assault to the World Championship as they've been running factory Fantics in the Italian Under-23 championship for four seasons.
"I am happy with Jed's arrival in the team." Commented team manager Marco D'Arpa. "Together with Hugo we present a team of athletes who will have their say in the World Championship, I expect a lot from them because they are guys who have not yet expressed their full potential."
The young Manxman will travel to Italy in early February to start preparing the 2020 EnduroGP season with his new teammates, Hugo Svard and Giuliano Mancuso.
Photo Credit: D'Arpa Racing Team