Roni Kytonen and Alex Snow to race Hondas in 2020 Enduro World Championship season
Finnish rider Roni Kytonen, officially joins Honda Racing RedMoto World Enduro Team – British rider, Alex Snow, signs with Lunigiana Racing Team for 2020 Enduro World Championship.

RedMoto Honda and Lunigiana Racing Team have signed up two solid riders for the 2020 EnduroGP season with Roni Kytonen joining the official squad to race Junior World Championship and Snow moving to the sister Lunigiana Racing Team for E1 duties in World and Italian Championships.
Kytonen's goal will be the super-competitive Enduro World Championship Junior class onboard the Honda RedMoto CRF 250 RX Enduro. After two seasons in the Youth 125cc 2T class, Kytonen moved to the Junior class in 2019 finishing seventh overall and fourth in the Enduro Junior 1 class.
Roni Kytonen: "I'm very happy to join Honda Racing RedMoto world Enduro Team. It's a reference team in the EnduroGP World Championship and race with a Honda-RedMoto CRF 250RX Enduro is a great emotion. Soon I will move to San Pellegrino Terme in order to follow the development of the bike and train with Oldrati. I hope to get good results. Thank you to Matteo Boffelli, Honda-RedMoto and the whole team for the support."
Matteo Boffelli, RedMoto Racing Team Manager: "Roni is a young and talented rider. We're glad he's joining our family. We believe that his talent and growth will allow Honda Racing RedMoto World Enduro Team to achieve important results even among the Junior riders. It's an added value to the team after the good results of Thomas Oldrati and the recruitment of Daniel McCanney. I'm sure that Roni will follow in the footsteps of his father Vesa, who was one of the first great Finnish ruler of the World Championship winning the 250 4T title in 1999."
Alex Snow joins Honda RedMoto Lunigiana Racing Team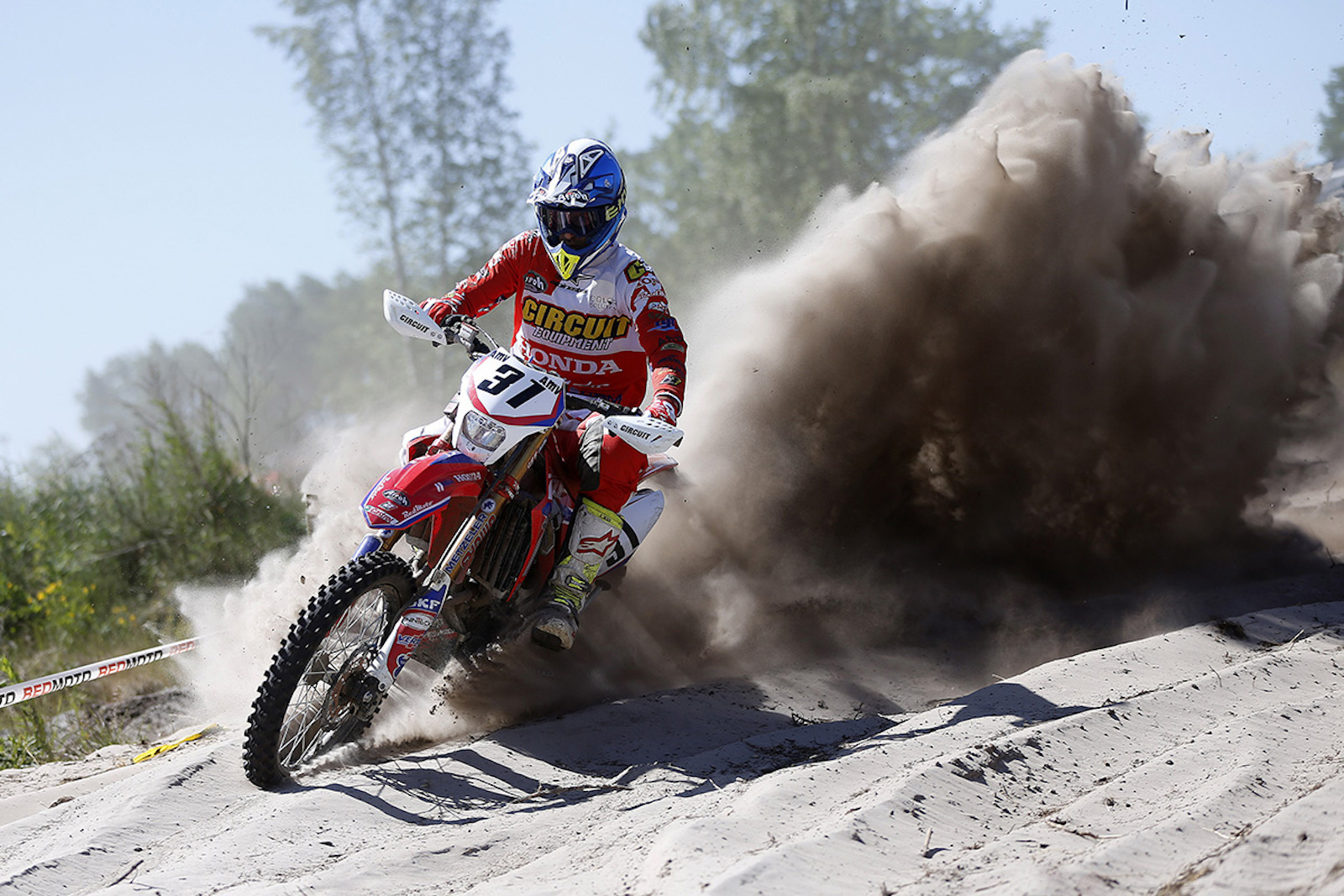 Joining Kytonen on the RedMoto Honda CRF 250 RX for 2020 will be British rider Alex Snow within the Lunigiana Racing Team.
Snow, a former British and GP level motocross rider, will compete in Enduro World Championship E1 class and the 250 4T class of the 2020 Italian Championship.
Snow is no stranger to Hondas with several seasons racing the British Enduro Championship for Dave Thorpe's official team plus one-off rides at EnduroGP level including a debut in 2017 at the Italian Enduro GP of Spoleto, plus the 2018 Estonian GP with Honda Racing RedMoto World Enduro Team.
Alex Snow: "First of all, I want to thank Honda-RedMoto Lunigiana Team for this great opportunity and, above all, Gianni Belloni. It's a great opportunity and I can't wait to start to race the whole Championship with the new CRF 250RX Enduro. I will give my best to face a great season."
Gianni Belloni: "We made a deal with Alex Snow at the Six Days in Portugal. I liked his great motivation and his willingness. He'll compete at the highest level like the other British champions who are ruling the World Championship. I would like to thank Honda-RedMoto and Egidio Motta for their confidence and enthusiasm. Welcome to Snow!"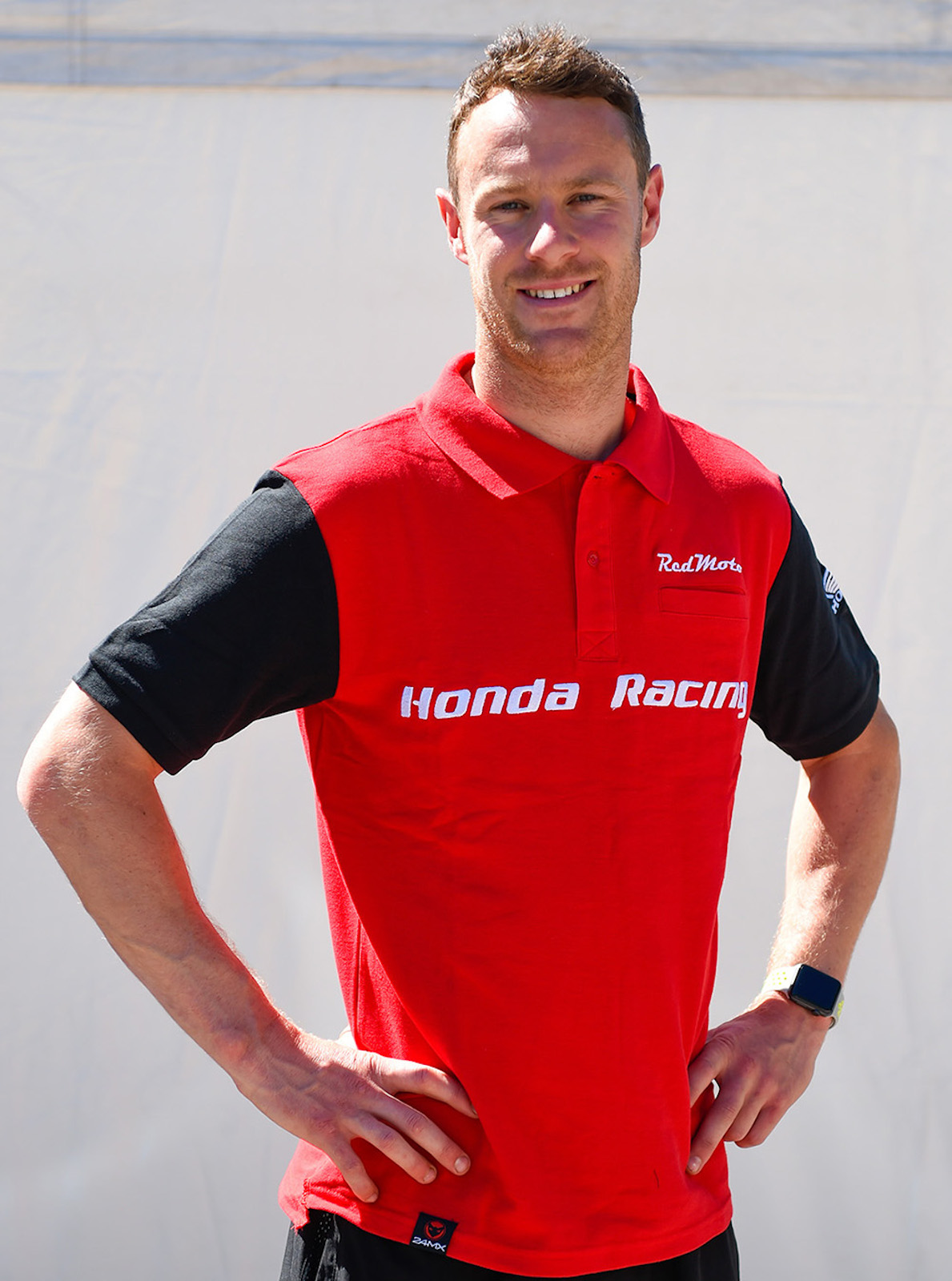 Photo Credit: RedMoto Honda + Enduro21