First Look: New GASGAS TXT trials bikes
First look at the new, 2020 GasGas TXT trials models – the first bikes produced under the ownership of Pierer Mobility Group (aka KTM)...
We don't do much trial riding here on Enduro21 but these bikes mark a milestone for the new version of GasGas motorcycles: the first produced under the new ownership of Pierer Mobility Group.
The group owners of KTM, Husqvarna and GasGas reacted to the Coronavirus outbreak with an interruption to its operations and production during March and April, 2020. As production resumed, so the new models are now coming with Spanish-built GasGas trials bikes the first in line (we're expecting the 2021 Motocross and Enduro models to follow in the months to come).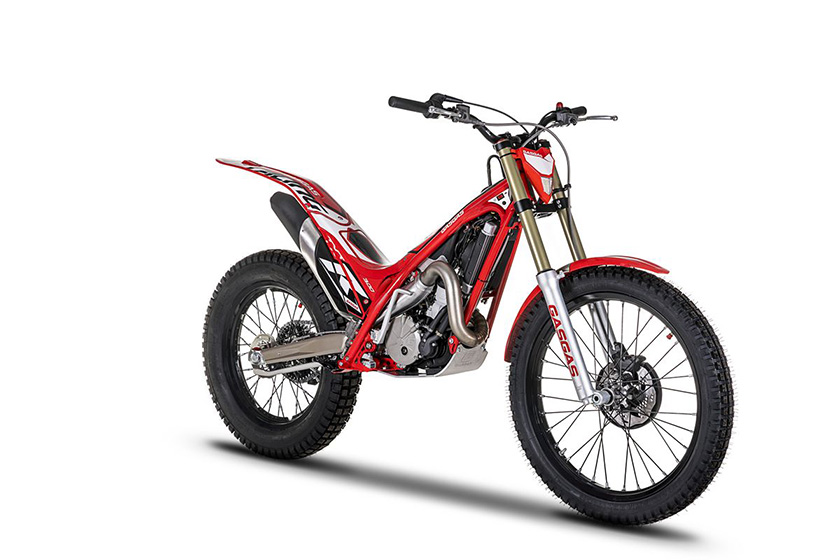 The Girona-built GasGas TXT trials models remain the established range already designed and produced but with a slight new look. The complete 2020 line-up of GG trials bikes includes: TXT RACING 300, 280, 250 and 125.
The news also marks the changing era for GasGas bike availability globally in a new network of "selected authorized dealers". We've taken a look at the world wide dealer network on GasGas.com and it must be said there are some big gaps for the trials bikes – notably in parts of Europe where you would previously have seen trials dealers in countries like Spain, France and Italy.
A different picture will no doubt emerge over time and particularly as the red Off-road and Enduro models are introduced. But it is a fascinating change as the established trials dealer network adapts and existing KTM/Husqvarna dealers evolve. The different sports have different dealers in many cases and it will be interesting to see how it pans out.
The bikes are the same though and the TXTs remain a benchmark for trials sport. The question is, can KTM continue to keep this new 'brand' in such a strong position in the trials market?
More information: GasGas.com