Pro Bike: Romain Dumontier's Yamaha WR300
How Frenchman Romain Dumontier has built one of the sweetest two-strokers.

When Yamaha released their WR250 two-stroke we were a little disappointed that a WR300 version didn't follow suit. Turns out we weren't the only ones.
Going out on his own, Frenchman Romain Dumontier took upon himself to build his vision of the WR300 with the goal of racing it at the highest level possible in this year's EnduroGP series.
Here's a look at how he's done it…
Based on the WR250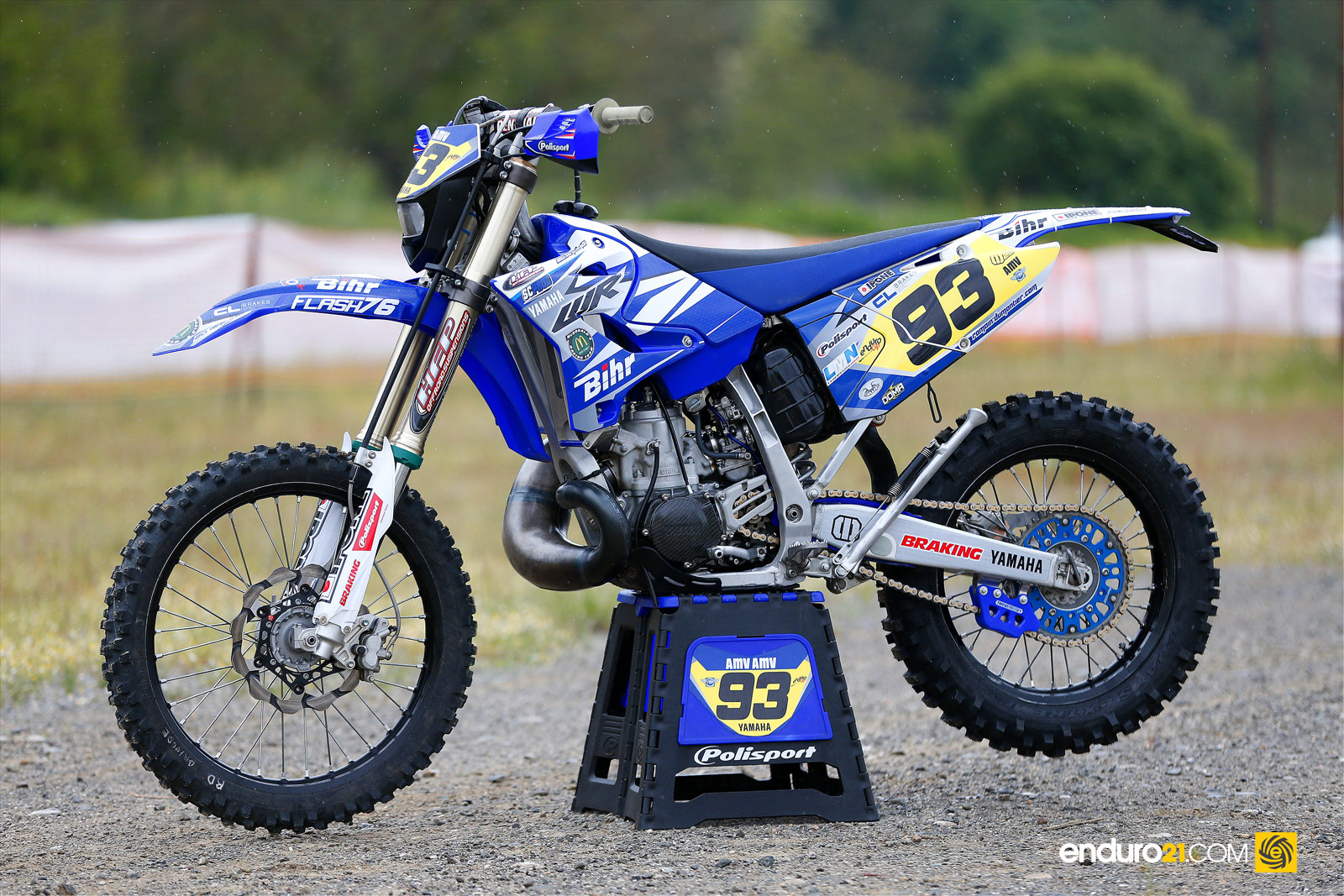 "The development of our bike was based on a standard, shop-bought Yamaha WR250. Obviously we prefer the latest WR version and not the YZ motocrosser as it's a lot more suitable to off road racing. It's much more suitable for enduro and overall it's a package we believe can be competitive out of its box."
Big-bore kit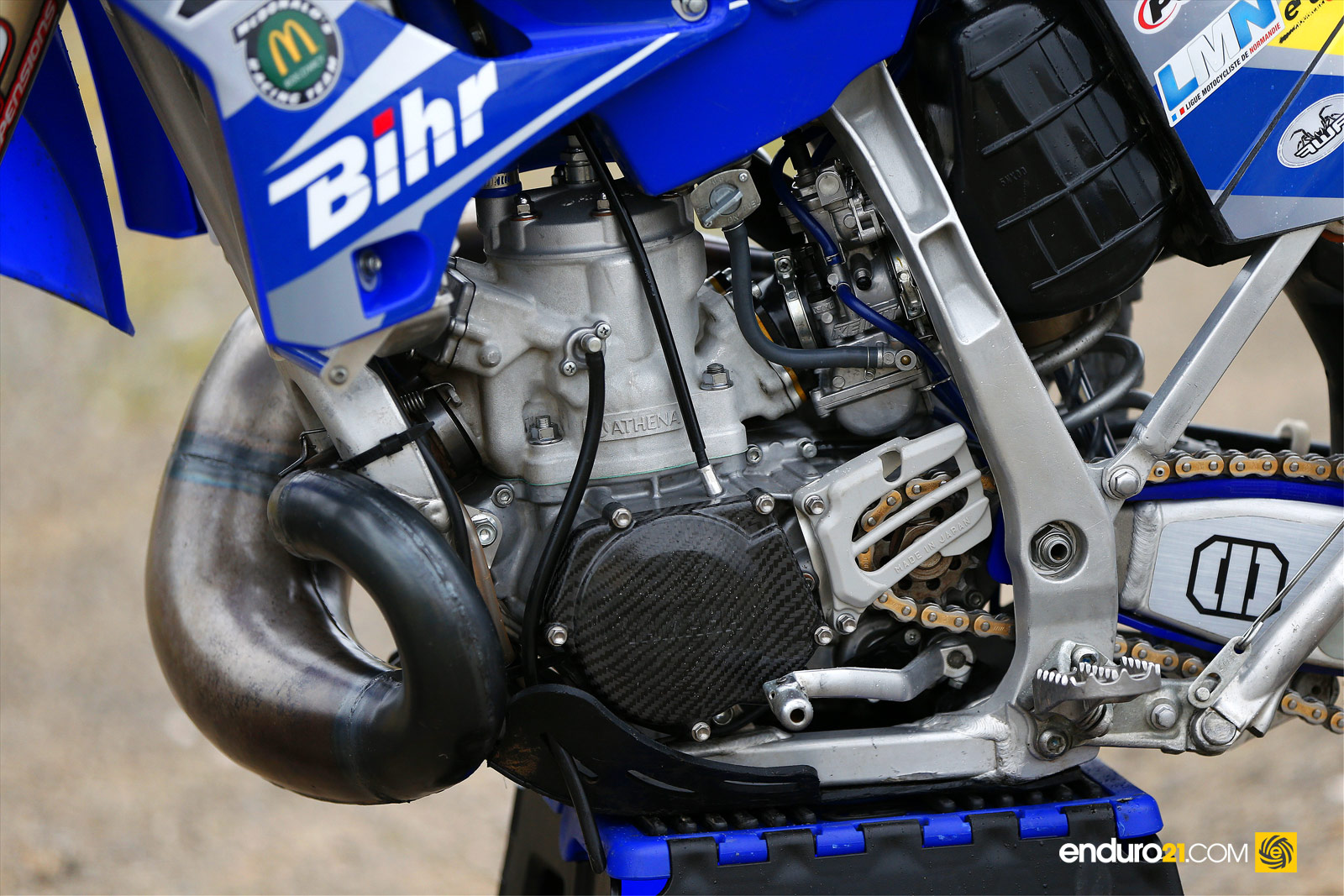 "The most important modification to the engine is the big bore kit that's designed and sold by Athena. It costs €1,200 and contains all the bits and bolts needed to complete the transformation. The kit comes with a big-bore cylinder and piston, along with a new power valve set-up and a new cylinder head. It takes the engine capacity up to 294cc and overall it does miracles to increasing the torque and power across the power band."
Engine mods & Performance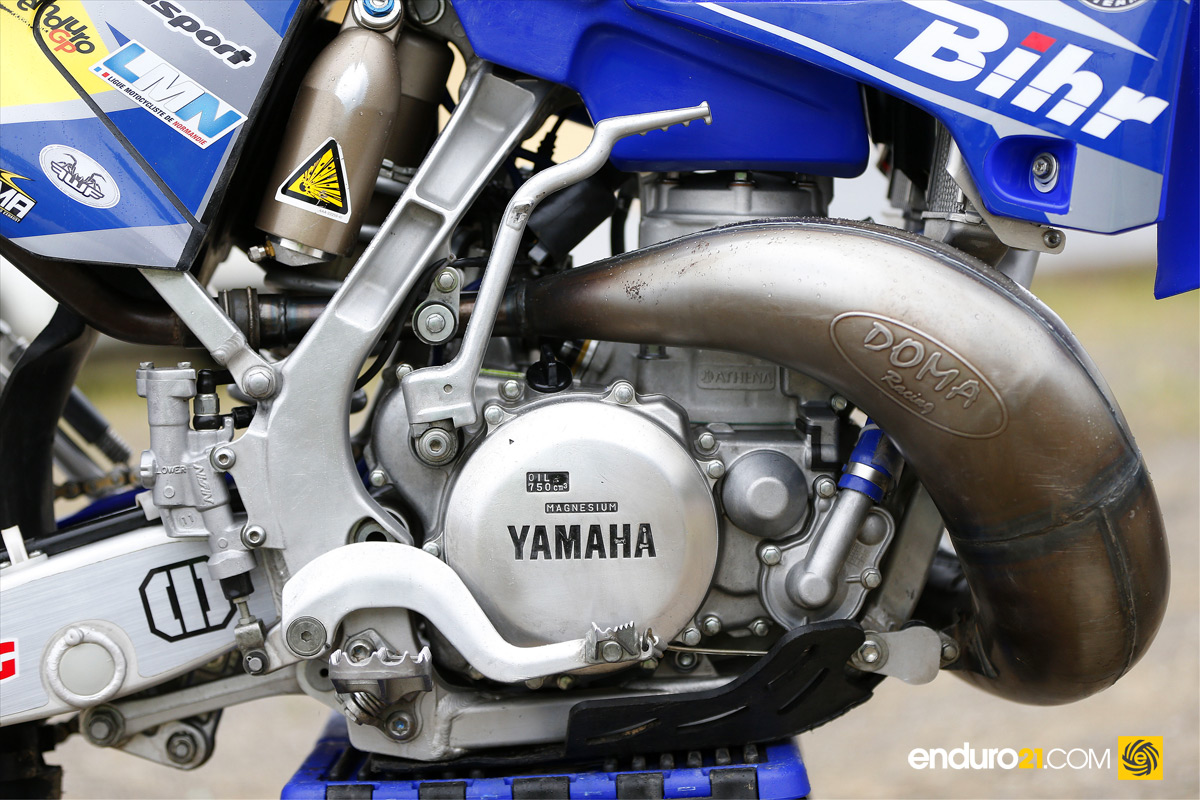 "Our goal was to create a bike could find traction in the most trickiest of situations so we focused on linearity and an overall smooth power delivery. The big-bore kit along with some extra carburettor and power valve adjustments we worked on made power delivery very linear. To make power even more linear for enduro we've also worked a lot on the cylinder head. We've richened the mixture in the carburettor, as obviously there's more need for fuel now. Compared to a standard WR250 there's extra power all across the range from low to high rpm. There's no kick and the bike can be ridden by any enduro rider and still be enjoyable."
Suspension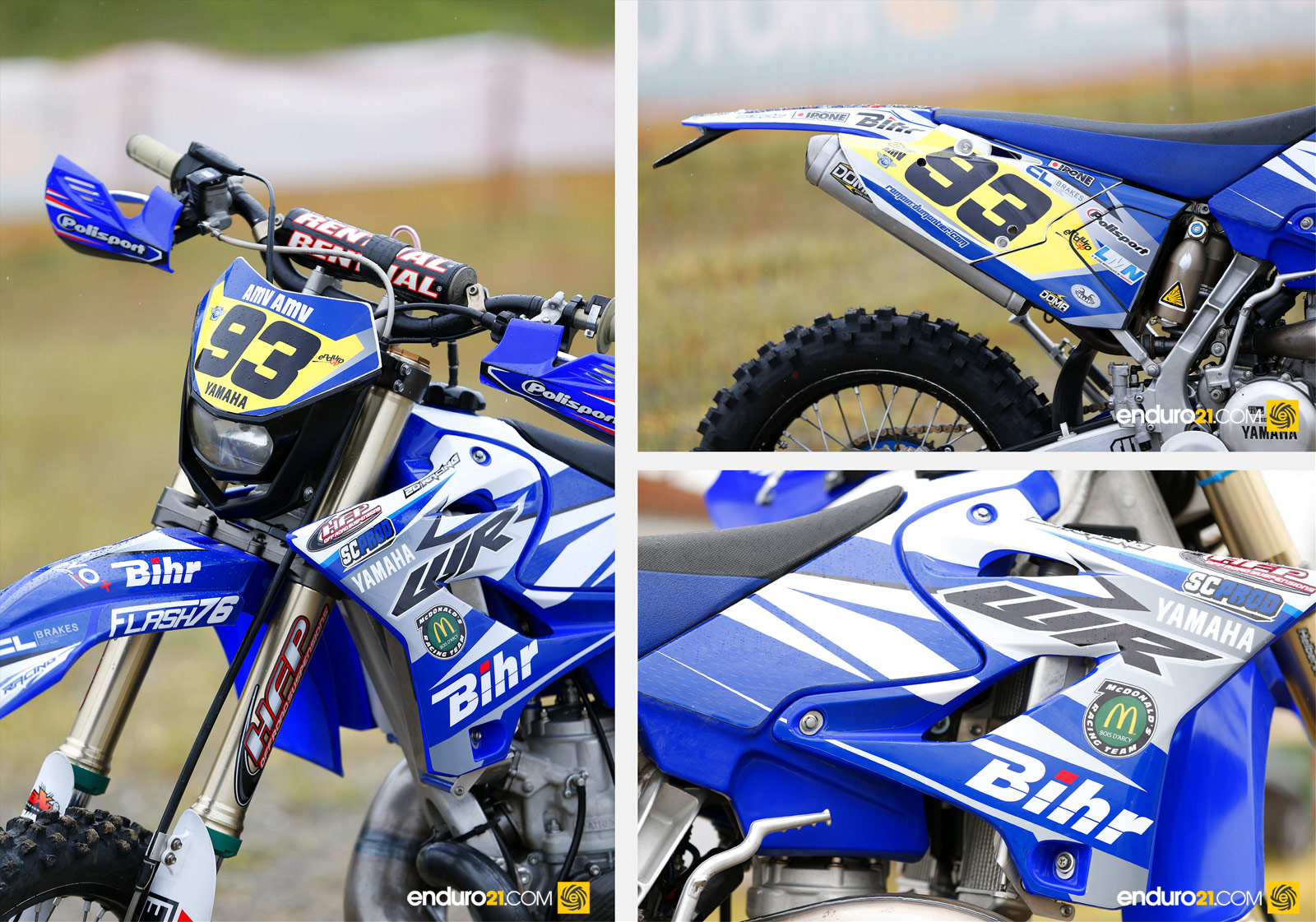 "The WR comes with great suspension so we base the development of our forks and rear suspension on the standard KYB package. Both front and rear suspensions have been reworked and have internal modifications but the base remains the same. I prefer them a bit stiffer, especially when they reach the end of their travel. Work on my suspension is done by HFP Offroad Suspensions, a team of experienced mechanics who also develop my engines. They have huge experience with Yamaha bikes as they also prepare the factory team's machines for the Dakar."
Bits & Pieces
"We've removed all the unnecessary bits and pieces and also added a carbon Kevlar engine cover so overall we managed to save almost one kilo compared to the standard bike. We're also using a complete exhaust system that's developed by Doma. It's something that any one could find in the brand's catalogue. The exhaust is designed for enduro use and helps us achieve the linearity we're looking. We believe the standard fuel tank is large enough so we've stuck to it. We've tested it time and time again and it's sufficient for two hours of riding. In the brakes department we use an oversize Braking disk in front and a solid rear disk."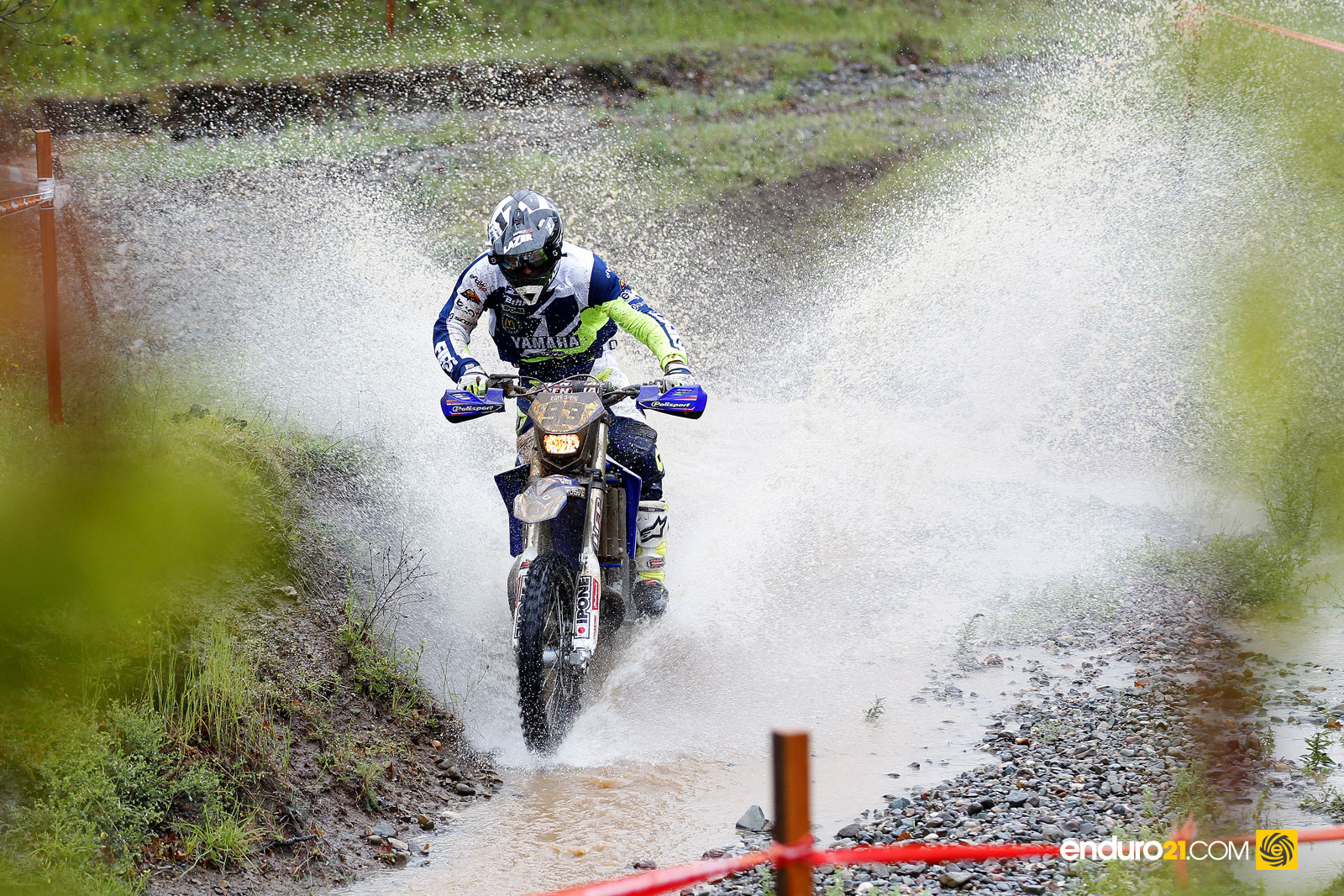 Overview
| | |
| --- | --- |
| Bike | Yamaha WR300 |
| Rider | Romain Dumontier |
| Team | Dumontier Racing Team |
| Engine type | Liquid-cooled, two-stroke, YPVS |
| Cylinder, Cylinder Head | Athena big-bore kit |
| Displacement | 294cc |
| Lubrication system | Premix, oil ratio 2% |
| Clutch type | Wet, Multiple Disc |
| Fuel system | Keihin carburetor, internal mods |
| Final transmission | Chain, sprockets (front: 14 & rear: 50 ) |
| Chassis | |
| Frame | Semi double cradle aluminium |
| Front suspension system | Upside-down telescopic 48mm KYB air-oil separation (AOS), set-up by HFP Offroad Suspensions |
| Rear suspension system | Swingarm, KYB link-type monocross, set-up by HFP Offroad Suspensions |
| Front brake | Nissin pump with oversize disk by Braking |
| Rear brake | Nissin pump with solid disk by Braking |
| Front tyre | Metzeler Six Days Extreme, 80/100-21 |
| Rear tyre | Metzeler Six Days Extreme, 140/90-18 |
| Extra Parts | |
| Exhaust | Doma pipe and silencer |
| Air filter | Funnelwebfilter |
| Plastics | Polisport |
| Grips | Renthal |
| Handlebars | Renthal |
| Decals | 2D RACING |
| Sprockets | Supersprox |
| Drive chain | DID |
| Oils | Ipone |
| Carbon parts | Engine ignition cover |