5 Minutes: Pol Tarres – "I have to make it when my life is at risk!"
Where do you start with Pol Tarres? A previous successful TrialGP career, an uncle by the name of Jordi, his epic Erzbergrodeo rides or maybe it is those insane videos he makes jumping road gaps, riding up trees and generally hauling his bike into shapes you can't quite believe?
It is all part of the package says the Husqvarna TTR Officine Rigamonti Racing Team rider who merges racing in the WESS Championship and SuperEnduro World Championship with an ever-growing reputation for insane bike skills.
Catching five minutes with Tarres between his videos and WESS training was like getting hold of a live snake but we got him in the end to ask more about competing with riders like Jarvis, Blazusiak and Bolt plus the burning question: what the hell did it feel to make that gap jump?
Hi Pol, you are normally pretty active, training and riding as well as racing, how is it being confined and not able to ride and train like normal?
Pol Tarres: Yes, luckily we are healthy and safe thanks. It is very difficult mentally at this time because we are stopped at home but not like normal because we are injured or something like this – in Spain we were completely inside for many weeks, but it is ok to train again now.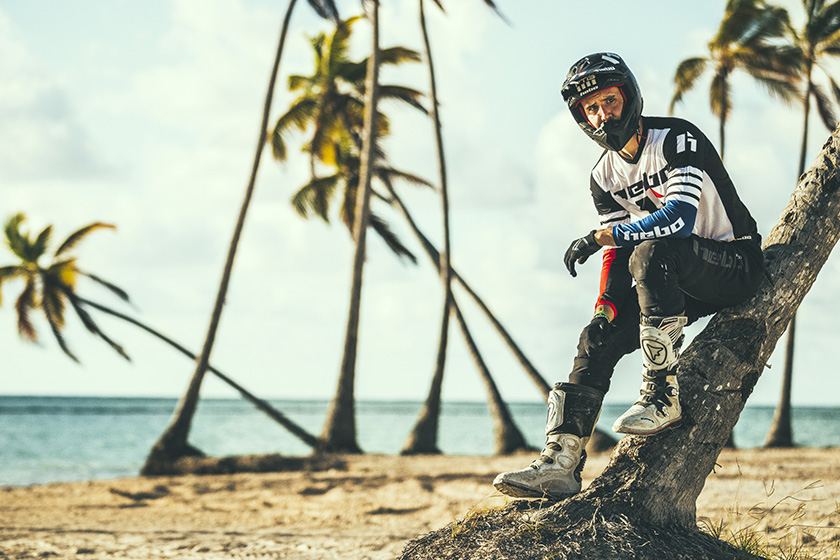 Life goes on and I have tried to adapt in the best way I can from home with my training routine. It is a good time to be with the family.
Before Covid-19 you were carrying an injury to your hand. Has that healed now?
It was a very ugly injury that took a lot time to recover. Even so, I don't know if I will have my hand 100% in the future. For sure the extra days without training means the hand has recovered a lot but the SuperEnduro races with it were difficult.
How was your season preparing otherwise – you were all set for another WESS campaign?
This year I was preparing very well to make the WESS championship stronger than last year. My goal was to improve my level and I was doing many hours of motocross and improving my physique. I hope to be more prepared than last year so I can get a better result.
What are the biggest assets to being successful at Extreme Enduro? Trials skills? Fitness and strength? Mental strength? Does a trials background give you all these things?
I think you have to have trial skills, be physically and mentally strong, but above all have a lot of experience and understand races very well – experience plays a role in this sport. Also of course you must have a good team, you cannot do this on your own.
https://www.instagram.com/p/CAfXMVmBRoL/
How do you see your "second" career (extreme enduro after years in trials) working so far?
I have been in Extreme Enduro for a very short time in reality and I am fighting with the best riders in the world, this means that I am doing a good job! There are many things to improve but I think I will be able to be one of the best.
Has it been harder to challenge the guys like Graham, Taddy, Jonny, Billy, Mario (there is a long list!) share the wins and stand on podiums than you expected?
For me the difficult thing is to believe that you can beat them. Once you have shown yourself that you are just as good as them and you can fight against them, it is time to start improving the results.
When you look at those riders, maybe Graham at Erzberg or the way Mani and Alfredo rode Romaniacs 2019, what is they are doing that others cannot match?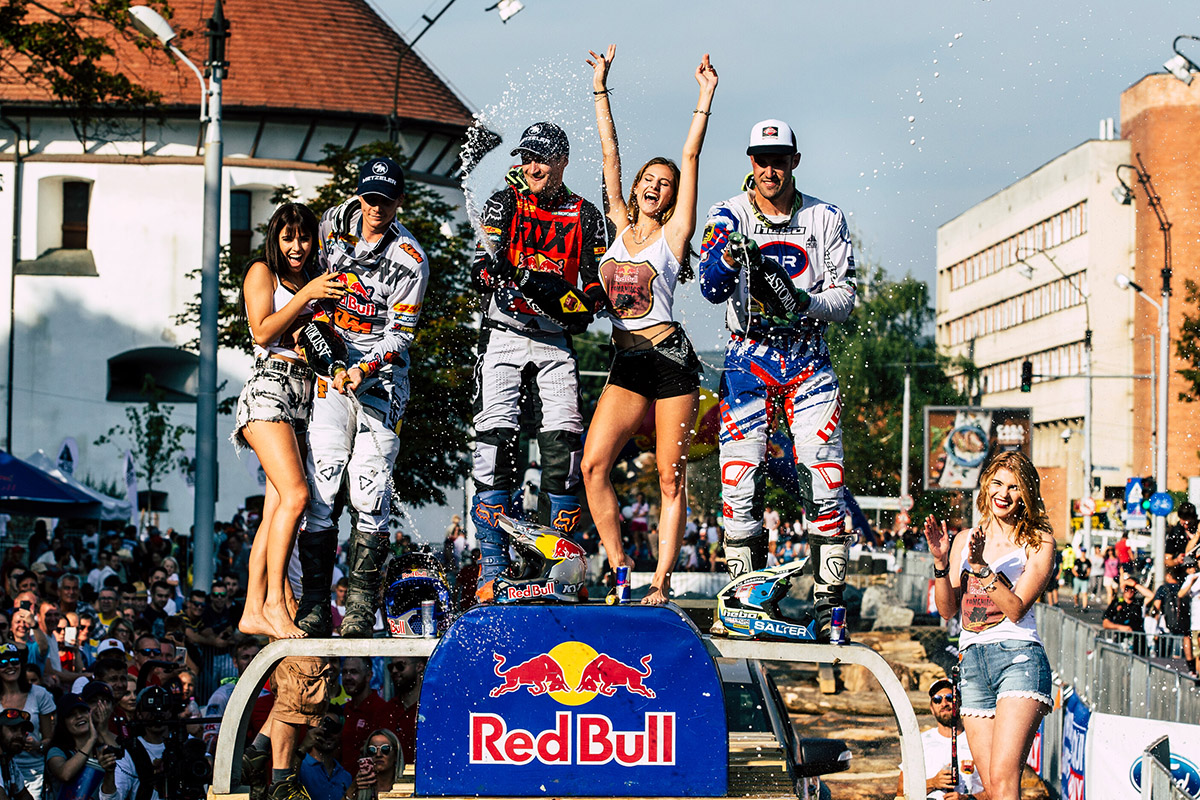 I think it is having a good day, having some luck, experience and of course we are talking about the best riders in the world.
Do you study those riders? What aspect of your riding do you see you can improve?
This is where I have been concentrating my training more this season, especially in speed. This year I have been training with an ex-motocross rider for many hours on the track to improve my speed. I am also becoming more technical and more experienced and this all adds together.
What is the next step for you? The next goal? Podiums at the major events?
I want to start standing on some more podiums in big events and try to be in the top five in most races – this is the goal. I also want to create a new "Pol" making more videos like Hebo's - Dominican.
Speaking of major events, you have produced some epic rides at Erzbergrodeo when you've qualified on the second row but then came through to see the finishers flag (81st to 9th in 2019!)...
I have been doing them for two years in a row now, second row and finishing P9. I really have a lot of fun trying to pass so many riders and I know there will be a good onboard video for YouTube (ha, ha!). We will see what happens if, one day, I am able to get out of the front row!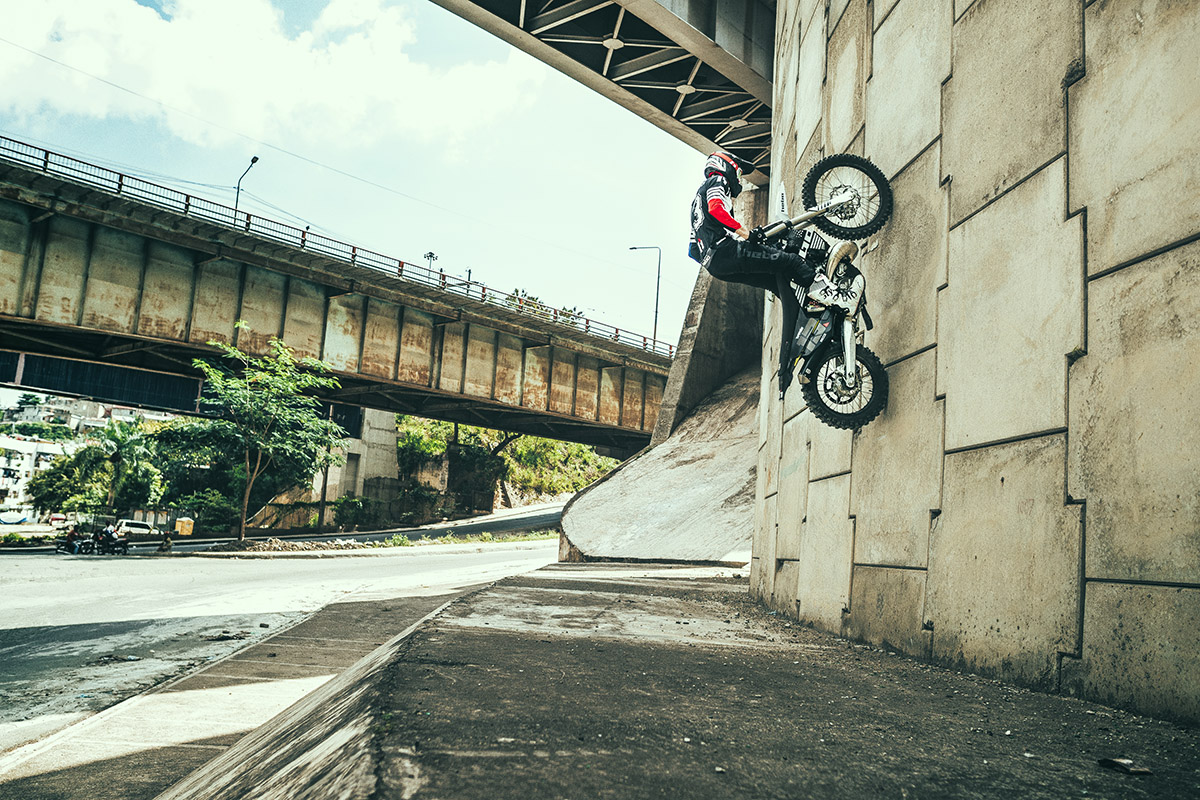 We enjoyed your 'Best of' video compilation on YouTube (see below). Tell us about some of the BIG moments like the road gap jump…
Well, for me making videos is like creating art, I feel free, I have a good time, I am happy and I enjoy it very much – what more can you ask? Most of the time I just make an attempt because I have to make it when my life is at stake!
Do you enjoy pushing those limits in training for fun or do you think it actually helps with technique for races?
I have a lot of fun but above all it gives me a lot of confidence with myself, it makes me feel very strong and for sure it helps in the races for these reasons.
We need your support
If you've enjoyed this article, if you've found it informative, interesting, entertaining even, please support us.
We want to continue doing what we do, to the best of our ability, serving the enduro and off-road community.
Please consider a donation, every little helps…
Thank you.
You don't see factory riders doing these things, maybe they would get in trouble with the team boss! Is it a bit risky sometimes?
No, I think they are very good race riders but not all of them have the technique to do what I do. If they did, don't you think they would too? For me it is like someone handing me the key to win and did not use it. Each one is the best in their own way, I would like to be in both things.
Give us three ways (for amateur riders) to improve skills on a bike to get better at Extreme Enduro:
Train a lot with a trials bike.
Practice a lot of balance.
In times of stress, stay calm.
Pol's madskills compilation video
Photo Credit: Enduro21/Andrea Belluschi + Javi Ruiz