The Big Interview: Kailub Russell – "I'm not ready to go backwards, I race to win…"
As racing resumes in the States, Enduro21 takes the opportunity to catch-up with seven-time GNCC champion Kailub Russell, to talk about 'that decision' to retire at the end of 2020, his focus on an eighth GNCC championship, why 2015 was his best year ever and why Off-Road might just be bigger than Supercross…
In our exclusive interview, Kailub also discusses his toughest career competitors, how woods riding has overtaken motocross in the U.S., retirement plans (ISDE 2021 is definitely on the cards) and why you've got to be fast everywhere…
Kailub, thanks for talking to us. How has lockdown been? Seems like you've been pretty busy building a track and you've still been able to ride and train?
Kailub Russell: Actually, I've been pretty busy, we've still had a lot going on between riding, training and track building. I bought a new piece of land and it's been keeping me pretty busy trying to get that place dialled in. Pretty much everyone that I know of is still riding and training like normal to be honest. The only things that have been affected are local businesses, but everyone is kinda going about their daily lives without the added activities.
https://www.instagram.com/p/B-TRxArBdsv/
You started the 2020 season strongly with dominant performances – three GNCC wins and a Sprint Enduro win from the get-go – was it strange then to just stop?
It's been strange, obviously, but it's going to be tough when we go back racing, after having a break and then losing momentum. Me and the crew put in a lot of time and effort in Florida from January to March to be ready to go racing.
When we're down there, there are no distractions, we're full-on riding. Six days a week putting in a lot of hours to be fully prepared and get to a level – I try to come out like it is a motocross race, be prepared, super-fit and try to race the track the whole time.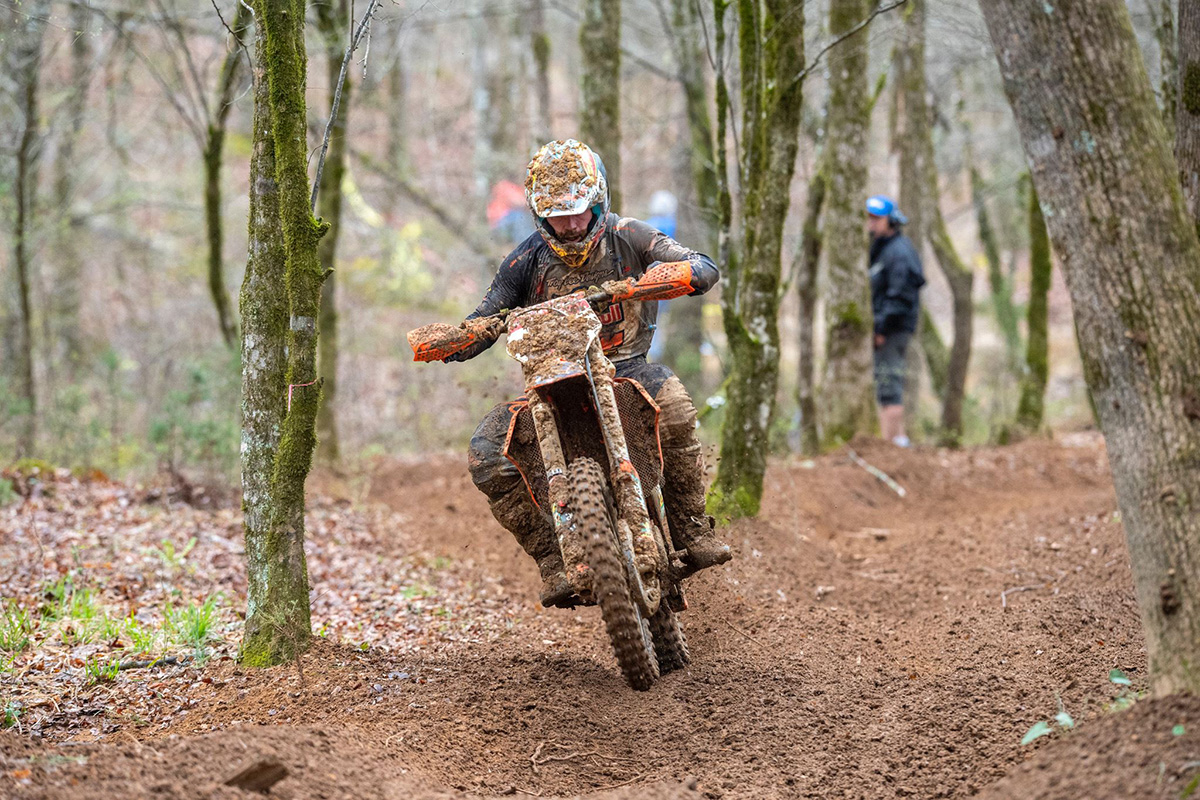 I always try to put emphasis on those opening five or so rounds because once we go further north, things get rocky and the tracks change and you're not able to attack the course as much. That means there are more guys who are closely knit and that means they can be a little bit tougher to win just because more guys who can win.
I had the momentum starting the year and now it is all gone so that is going to be tough because everybody is back to square one. Even though the points stay the same everybody has got to re-group and I think that is going to throw the curve ball in terms of strategy and the championship.
You announced during the off-season you would retire from GNCC Racing at the end of 2020 – did that change your approach coming into 2020?
I pretty much approached this season like the last few to be honest. I knew for a while it was coming and not that it has gotten stale on me, I've had a great career, but racing is not sustainable forever so I'm ready to step forward and change paths.
I'm at this level but there's only one way to go now, that's dwindle backwards and I'm not ready to go backwards, I race to win. It's not that I can't for another couple of years, but I've had a good career and there are some other things I want to give my attention too before I'm actually done racing.
Was it a slow process then to make that decision or did you wake up one day and say, that's it for GNCC?
It was a little bit of both. It's weird because the process is you start thinking about it and you don't tell anybody, just going over it in your head. Then you try to plan it out as far as you can, what's going to happen and where it is going to lead. But you can't really control your future very often and you can't really control the racing aspect because you can only really control yourself.
I wanted to announce my retirement before the season so that all the other guys I'm racing against have the chance to up their game and try to put an end to it. In the end they got hurt for the most part which is a bummer to see but it didn't deter my own goals or change my focus any.
Is there any chance this break in competition has made you think again? We saw Taddy Blazusiak take time out a couple of years back then return to the top level…
Well, I'm not stopping racing, I'm still carrying on, that's the plan. I kind of geared it up so I could race the events that I really wanted to for a really long time but have not been able to for a long time because of the focus on GNCC.
The thing is when I wind up to a GNCC race I'm expected to win. Everything has gotten so specialized these days I have to focus on that goal. I can't just take a step back and go do something else and still expect to do well in GNCC. Like I said the focus next year is to retire from GNCC to focus on a different aspect and then after that I'll probably be done full-time. I'll still be working closely with the off-road team.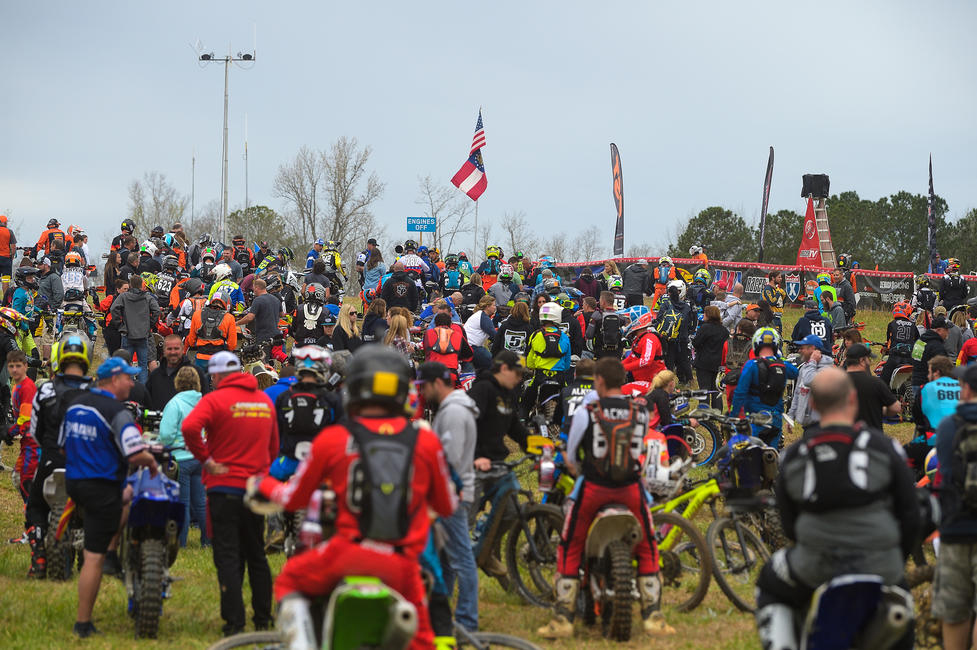 GNCC is tough, it's tough on your body, tough mentally. It's draining and beats you down so I feel like maybe Taddy stepped into racing later in his career and, not to say that what he does is not super-gnarly and tough, but I don't feel like it's as physically taxing as GNCC is on your body in a certain aspect.
I'm getting older and my body's not recovering in the same way year after year and I want to step away on top, I've had a great run. You know, I never started racing to do what I have done. That is an added bonus.
Obvious question then – what is next?
The definite plan is Six Days and the Full Gas Sprint Enduro series, that's for sure. But past that I really can't say yet. We're still working some stuff out but it's going to be pretty big news and pretty exciting.
It'll probably be in December when we'll announce that. We're still in talks with KTM about how to market it and how it's going to work out so wait and see.
Will we see you at the ISDE again then?
Yep, you'll see me at ISDE in 2021, that's the plan. After the season and ISDE in 2021 the plan is to move into training the off-road team, that's what I'm working towards.
We've got a facility in Florida and I'm building this facility here in North Carolina for the rest of the year so that's what we're aiming at and there's also a possibility we'll be at Six Days in 2022 as well!
Do you always enjoy Six Days? You obviously enjoy representing the USA, but do you enjoy the event?
I enjoy the event when we get to the event. But I absolutely despise having to be there a week and a half, two weeks before the event, waking up at 5am to walk the tests until five in the evening! That's the worst aspect. If we could get some e-bikes that would be pretty badass!
No, seriously, I get it. Like anything else it has its good points and its bad points. It is a frustrating event, it is really tough and you just don't ever know what you're gonna get because we don't race those guys the rest of the time so it is hard to know where you are at and stand, or which guy is going to excel in what terrain.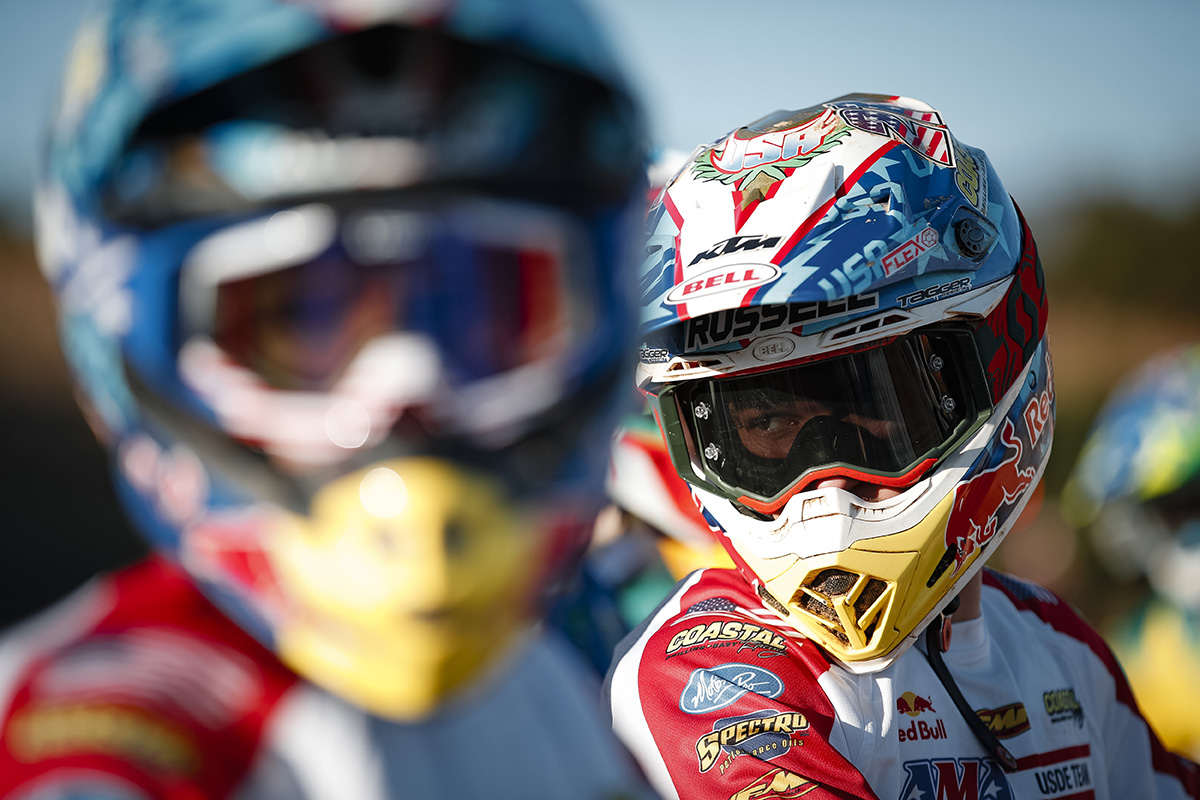 It seems like a lot of the Six Days I've been to have been geared up like desert races and here on the East Coast we don't have anything similar to train or race on. It's weird because we go everywhere around the world and the Six Days seems to be like Southern California every time – hopefully Italy is black dirt, green grass and some good stuff!
Off-road has changed in the USA over your career and has grown, is GNCC still the pinnacle and how has off-road changed in the US?
Everything has evolved from the training to the bikes, the promoters and the way they build tracks and also the numbers of people racing has grown so much. GNCC is still the pinnacle – every race this year they have smashed records with numbers – but it is crazy how many people are racing off-road. That's what I feel has changed.
We've still got motocross and supercross, which are great championships and great places to market your products because it is easy to watch it on TV. But the people who are actually riding motorcycles here in the US are riding off-road.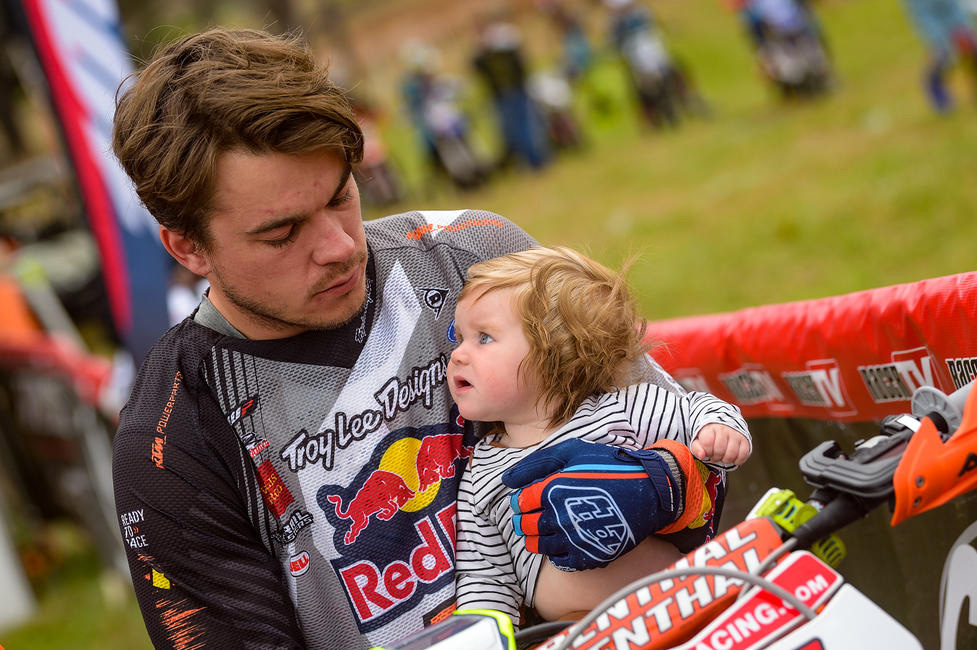 Nobody races motocross anymore unless you're at an amateur or Pro national. GNCC, especially on this side of the Mississippi, has gotten all of the clientele. Motocross is pretty small right now and people are doing more local and regional off-road events – it's grown huge, people enjoy it.
I remember when I started racing and you told someone you were a woods rider it was like, [sucks in air] like you're not a proper rider, but now when you tell somebody they're like, 'oh really, that's cool, I've been really wanting to do that.' When I was riding 60s and 80s if you told someone that it was almost like telling them you were a quad rider in a way!
Do you look back at your career much like that and review it or is it a blur?
I think if you don't look back it can be a blur – if you go through the motions and just keep head down it runs so fast. Over the course of 12 years I've definitely gone through stages from XC2 and transitioning to XC1, how I perceive myself, how I approached my racing…back then to how it is right now has changed ten-fold.
Up until 2015 I always kind of did my own thing. Each year I would do a little more training, more preparations, getting stronger. But after 2016 when I moved to Aldon Baker's, it feels like I've exponentially made larger steps. It's weird actually because I feel like I've made large steps but so have the competition.
I've been trying to get back to that spot where I was in 2015 where I felt like I was pretty much untouchable in a way, I felt like I would probably have won all the GNCC races that year but one, the round that Chris Bach beat me at but I blew my knee out at Six Days so that was that. After that year it seemed like I couldn't get back to that level again but really, I got past that level but everybody else caught up. That year I felt like no-one was close to me.
Was that your best season?
Yep, definitely 2015. I was just really focused and doing a tone of racing, so I didn't have any time to do anything else. It was training a couple of days, ride a couple of days, go to the race, repeat, go to the next race.
There was only a little bit of time there where I wasn't doing anything. It meant I could stay sharp and stay on top of my game. It was a cool year because I did the Sprint Enduros, National Enduros and GNCC so there were lots of times when I was back-to-back-to-back weekends. I think it was something like five or six weeks straight often.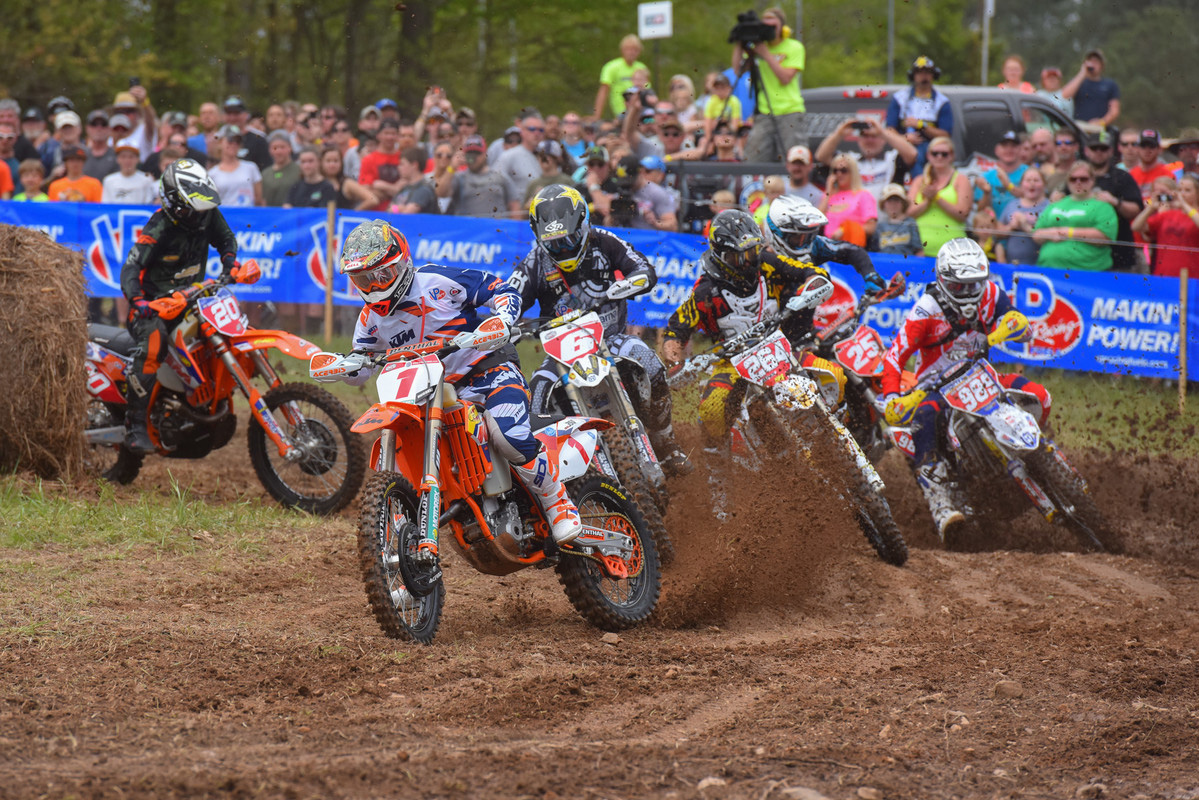 It can be tough on your body and now if I see that I'm going to have a five or six week stretch where I don't have a weekend off I am burnt, I'd be like, 'this sucks man!" and get to the point where I would just be going through the motions.
Back then I don't remember being that way at all. I was fresh and excited every weekend. It's crazy that is only five years in life, but it changes the dynamics.
You get older, you get smarter, but I've never been a cocky person on the track or around the paddock and that has helped me because I don't think I have made any enemies while I've been winning, or to get into this position. I've won all of these races, but I still know that I can be beat.
When those guys do get close to beating me it drives me harder. If you beat me, it lights a fire in me that makes me try harder for the next one. It's tough to beat me back-to-back races, there's only been a couple of times in my career when that has happened. If you beat me one weekend, I get stronger, I use the pressure.
Also, when I get on a roll it gets harder to beat me too because I get mentally stronger where-as other guys get beat down and aren't mentally strong enough to stand the pressure. But I seem to be able to take that pressure and use it for my own good.
Who would be the toughest competitors across all those seasons?
It's kinda come and gone. When I first moved up to XC1 there was Wibbs (Paul Whibley), Charlie (Mullins) and Strang (Josh). Those were the three guys that were fit and mentally strong.
Wibbs beat me for a championship, Charlie had a tough year in 2012 and Strang didn't race that year, he broke his leg and came back in 2013 as a privateer on a Kawy because Suzuki pulled out of racing and he was just off the pace for a few years. After that, 2015/16 it was Strang again before he hurt his shoulder and has been a little bit behind the eight ball ever since until this year.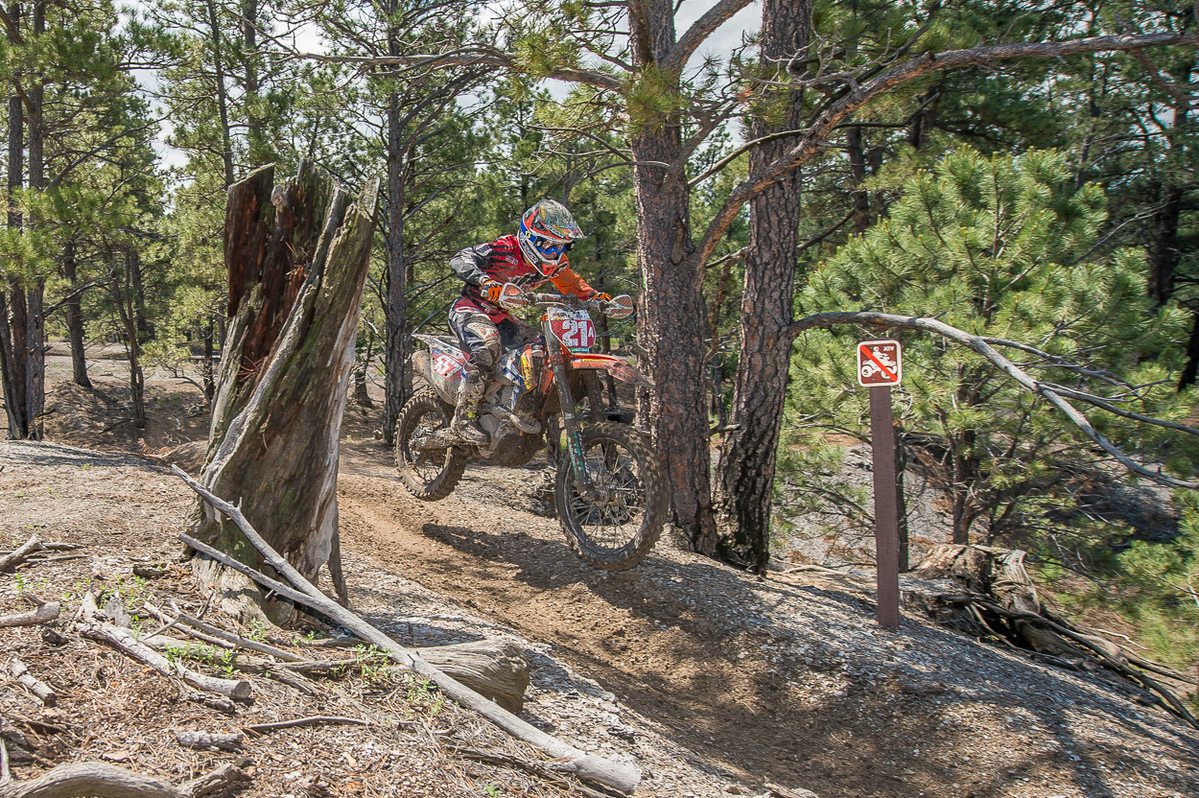 Thad (Duvall) finally got it figured out these last few years and it has just been me and him really with Baylor (Stew) mixed in here and there. 17, 18 and 19 has been the longest stretch with Thad there. But you have to ride knowing that each race certain guys are going to be stronger or be more capable of winning.
It's one of those things that blows my mind that there's a lot of guys that can win but only in certain places. I don't know why that is or why that comes about but it's a real thing. I always thought that if you could be good in one place you should be good all places and it shouldn't be a roller coaster.
My dad always instilled a lot of discipline in me and he used to make me read a Vince Lombardi quote, it was a long quote but the biggest thing I took out of it was you don't do things right every once in a while, you do things right all the time. I think if you work like that it takes all the guesswork out. If you know you're doing it right all the time you've got no option than to be good everywhere.
If you could tell your younger self anything, what would that be?
It's tough to say. It's been really good you know. It's all good and if you go changing the past, you change the future. There's a whole bunch of stuff that if I could change I would but ultimately it worked out and if I can't remember it now then it is not important.
There were probably times early in my career if I could tell that kid it was all gonna be ok, stop stressing out, I probably would tell him that. But age and experience are the only things that change that sort of attitude and you can't hurry that up.
We need your support
If you've enjoyed this article, if you've found it informative, interesting, entertaining even, please support us.
We want to continue doing what we do, to the best of our ability, serving the enduro and off-road community.
Please consider a donation, every little helps…
Thank you.
Is there one bike during all the years which you look at and go, yep, that was the best bike I ever rode, or is it always the current bike because they keep evolving?
It's funny because I've got all my championship bikes with me at home and I think they get better every year – to the point where the current bike, the 350, is almost too good for riding in the woods to be honest with you! It's a perfect Sprint Enduro bike but for riding in the woods the current 350 motor is almost like a 450 from four or five years ago.
I can remember in 2015 again I was on my 250 XC-F and then KTM came out with the 2016 250 SX-F, it had the new frame and I had a buddy who bought one and I rode it in stock form and went faster on that that I was on my own race bike. So I bugged Antii (Kallonen, FMF KTM Factory Racing Team Manager) about getting one for the National Enduro series because the bike just handled so much better – it turned better, was more nimble and handled better.
At the time I was doing well in GNCC but I was struggling a bit in the Enduros on the 350 so I switched to the new 250 SX-F and started racing it in Sprint and National Enduros and absolutely started killing it again.
At the time it was such a big difference from the bike I was currently on to that one so that would be one of my favourites. The switch in the frame, the geometry was a jump.
I think that was the year when Roger De Coster and Ryan Dungey and those guys were onboard with development and they made a big improvement. But then if I was to ride that bike now I'd probably say the same about this current model!
When you retire from GNCC will you still be around at the races?
I'm sure they'll still want me to help out. I'll still be around, and my little boy is four now, coming up five, he's been doing motos and thinks he wants to race. I would say next year, 2021, will be a busy schedule with the other things I'm gonna be doing but after that I'll probably be back to them regularly and he'll probably be racing so I'll be back, helping build the tracks and just pulling people out of the woods, man.
Photo Credit: Enduro21/Andrea Belluschi + Ken Hill + Darrin Chapman