Blog: Billy Bolt getting back in the groove
Finally Billy Bolt got back on the Enduro21 blog! After playing the long waiting game for racing to get going in 2020, the SuperEnduro World Champion has been super-busy vlogging, mixing Extreme and MX races and getting ready for the upcoming WESS season…
Hello everyone, I think it has been a while since my last blog which landed at the start of the end of the world as we knew it. I hope everyone is well. We're now very slowly starting to pick up some races and get back to normal which is very welcome.
What have I been up to? Well, for a start, maybe you spotted I've been building a SuperEnduro track. It has been going on for some time really and with the lockdown and no races due to the restrictions we decided to get the track sorted. It'll always get updated and changed over time but we got some solid progress done to the point where it is rideable now.
Most people will know the last round of the SuperEnduro World Championship got cancelled and we didn't get the chance to celebrate. There wasn't much happening in the world anyway so we got some lights in, made a video and made it my 'unofficial' last round kind of thing. It was just a mix of ideas that came out nicely.
https://www.instagram.com/p/CC_oHMighCW/
Building the track was a challenge that would take two weeks or something if you did it in consecutive days but with the logistics and me being here and there all the time it took way longer. We started in September 2019, just before I had the last operation in my leg. We did three day's work, I got my operation done and the plan was to have it ready before the SuperEnduro season but I ended up coming back from injury sooner than expected so it got put on hold.
As soon as we were able to leave house and travel within the country we started putting two days a week in when we could find people to move rocks, pipes or stuff like that. It's difficult because everything is so heavy and it requires machines, nothing like just picking up a couple of spades and getting digging, it requires people that know what they're doing!
The reason behind it is to get a nice SuperEnduro track to train on. There's aren't really any that I know in the UK, and even the ones I have trained on in Spain are not like this one. The elevation it has from the hills it's pretty special and unique. It's great to have something in England to try and ride – obviously we don't have the best weather through the winter so we'll just have to see how it goes. But the track is there to ride it when I need it.
Mixing it with the MX boys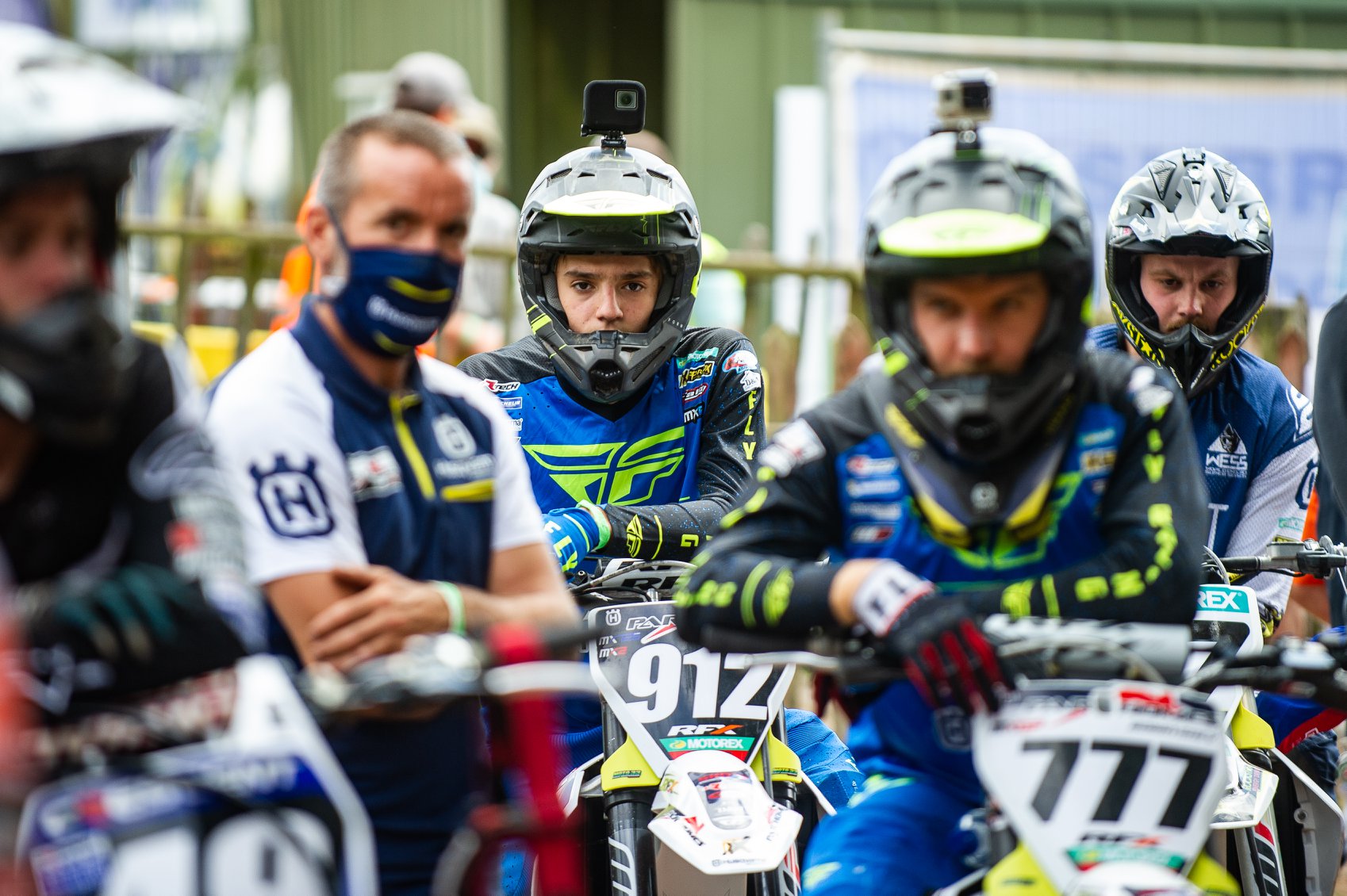 What else have I been up to? I did quite a bit of motocross actually, when restrictions got a bit more relaxed a lot of motocross tracks jumped and got themselves open as soon as they could. I was more than happy to jump on the 450 and go have a play.
The British MX Nationals series was at Hawkstone Park in early August and I think it was my fourth motocross race ever so I was at the deep end with those boys. I really enjoyed it but it was a tough and definitely eye-opening. I'd like to go back and have another go because I don't think I did myself justice with my performance, I think I'm capable of a much higher position (Billy finished a creditable top 20 among the best of British motocross racers on a demanding track – Enduro21 Ed).
Keeping motivated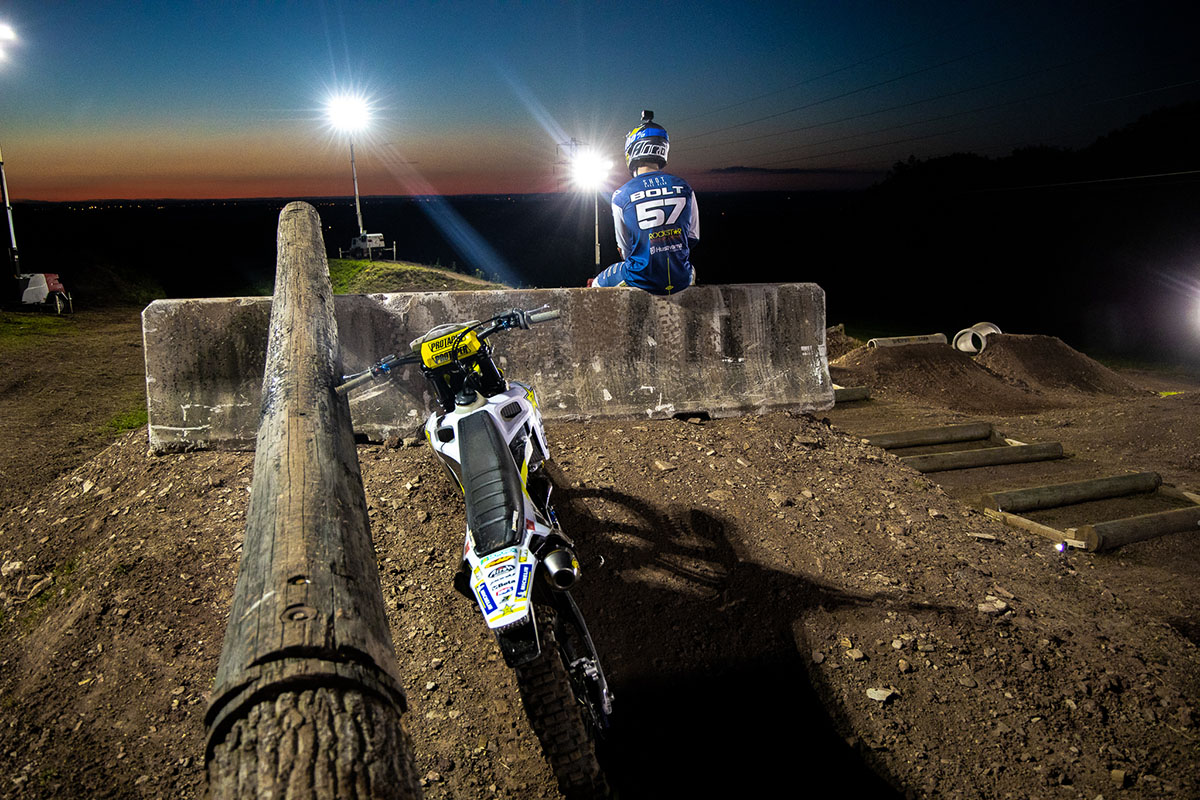 With Hawkstone being the first WESS round, and because I missed it last year, the main thinking behind doing the MX race was to have a bit of track time. I know we don't really do the majority of the Hawkstone motocross track in the WESS race but there wasn't much happening, I was enjoying riding motocross for training, I was going pretty fast and the fact that it was at Hawkstone was a no brainer.
Overall training this year has been a strange one really, to know what to do, what to train for and what to prepare for this season. I struggle to do nothing and not ride so I have just been riding anything and everything. Even if I wasn't preparing for a race or a championship, I have been riding a bike nearly every day.
It has been hard to get your head motivated to do that extra moto or to get out and make another lap of that extreme loop, like you would be doing if you were preparing and grinding it out for a race. It has been hard to maintain that training mindset and to keep grinding when you're not sure what's going to be happening or what races will be coming up.
I have no problem getting out and riding but it was tough also to know how much to do because if you train flat out for the whole year you'll be burnt out by the time it comes to the races. In the end I took it for what it was, probably the longest period with no races in my career, all being well, so I enjoyed the time off and not being always under pressure, just relaxed and was able to be at home more.
Testing for Husqvarna - new bike time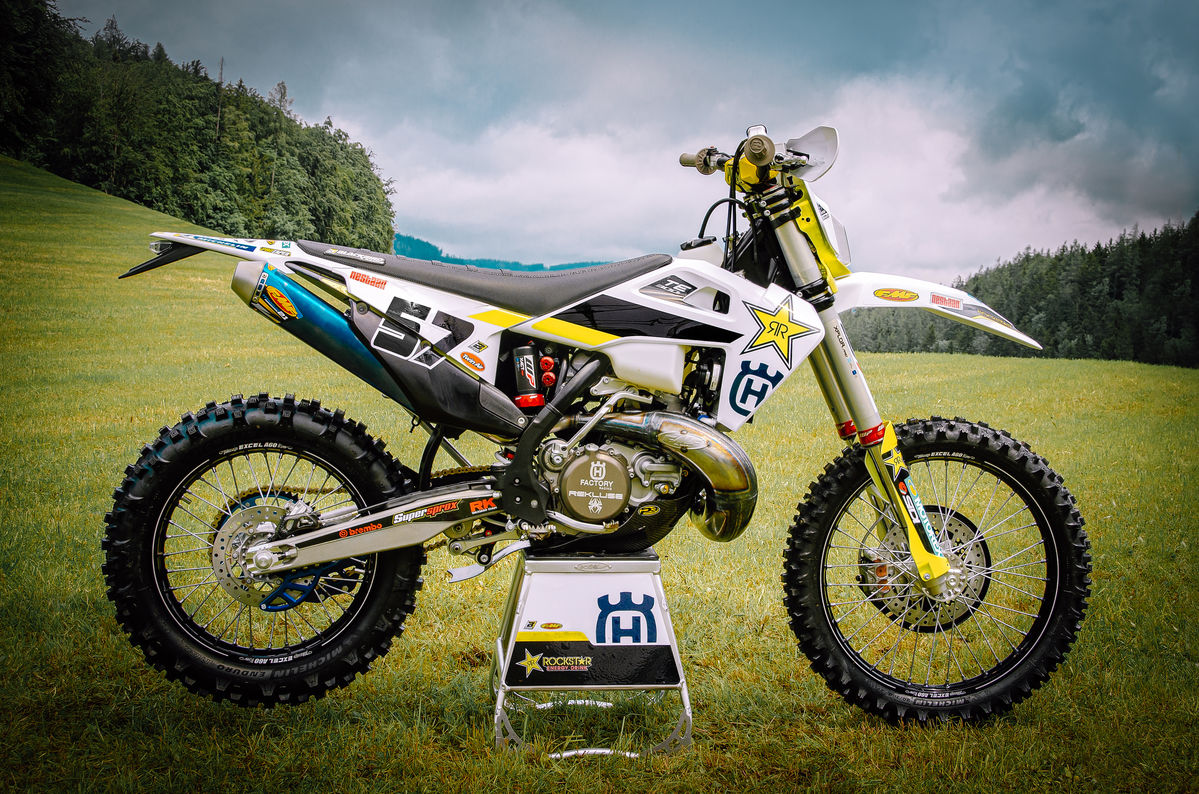 Straight after Hawkstone I flew to Italy to test for a couple of days with the team. We tested a few different parts, had different engines to try – bits and bobs really. We would have planned a couple of tests by now actually but apart from a day Jonny and I did in February and a few races – really the best testing you can do – we haven't made the testing progress we would have normally by this time. But it was nice to get out there and get back to working normally.
Traveling and getting out of the country, getting back to normality on a plane and going somewhere was good. No one knows when the next time is going to be and this was probably the longest time since I was a kid that I didn't get in a plane, I normally travel every two weeks and it felt strange packing and remembering if I got everything. I usually throw some clothes in and everything else is already in the bag. Although not everybody was able to be there it was nice to have some kind of normality back and good to see the team.
BB57 Shop
I have created an online shop which went live with the Kecks SuperEnduro video. I'd been thinking about it for a while and I got so many messages asking for merchandise so I thought it was the perfect time. So visit ShopBB57.com for a growing set of merchandise including a couple of championship t-shirts linked to the video, a range just for kids and we have a few more ideas in the pipeline which my girlfriend Roxy has helped with.
Back to the Extreme
The third round of the British Extreme Championship finally happened since the first two rounds were before lockdown. I was happy to get a win there and it was nice to be back racing the two-stroke.
https://www.instagram.com/p/CEV_mU7gxv3/
It was tough for sure though. Jonny and I were playing cat and mouse for the whole two and a half hours. Towards the end of the second-to-last lap I put the hammer down and was able to make a gap to take the win. I felt really good on the bike and with my fitness so it was all positive.
What's next?
Now it's mainly about trying to get ready for Hawkstone on September 19. There's a British Sprint Enduro round coming up which I will try and do, even if I only do one day it has been a while since have done a Sprint. Then we have the last round of the British Extreme Championship and it then will be all prep towards Hawkstone. Doing those couple of extra races will also put some time on the two-stroke to get ready for Lagares and Hixpania.
Other than that another motocross race might be good to redeem myself. Probably I'll do some mountain bike days also, I have been enjoying them lately. The point is to just have some fun, try to not get in trouble, just practice and improve.
Anyway, there are bikes to be ridden. Until the next time.
Billy.
Photo Credit: Edubmedia + Husqvarna