Focus is on four-wheels for Laia Sanz in 2022
After making her four-wheeled Dakar Rally debut back in January, Laia Sanz's 2022 looks set to be a year of steering four wheels not holdoing handlebars and retaining her EnduroGP and TrialGP World Championship crowns.
2021 was the year we saw Laia Sanz back to her best in the EnduroGP World Championship where she took the title after winning every day of competition except one.
As if this were not enough, the Catalan also competed in the TrialGP World Championship and in the Trial des Nations where she won two more trophies before announcing she would compete in the 2022 Dakar Rally on four wheels, ending her career as a motorcycle rally rider.
After getting over Lyme Disease and showing she had lost none of her mettle and steely determination, the most decorated female off-roader of all time says her 2022 calendar commitments in the Extreme-E off-road car series with team-mate Carlos Sainz means her enduro and trials bikes are for training only…
Hi Laia, you're back to more or less 100% now after two complicated years due to injuries and illnesses. Have you left behind all the complications of Lyme disease?
Laia Sanz: "The last three years have been, I don't know how to say it… I'd come out of one issue and get into another!" Explains Sanz speaking to Enduro21's sister Spanish language website. "I am really very happy now though I don't know if I will ever be 100% like I was before. Not because of age, but health.
"Now I feel over it but I get more tired and when I train it is more difficult for me to recover. I can't train many days in a row either because my body doesn't work so well."
"But on the other hand, now I have energy and I feel healthy, which for me was the main thing. And that's why, now that I feel good, despite the fact that this year I don't know if I'll compete on a motorcycle, I really want to train, go out on a motorcycle and feel like an athlete again."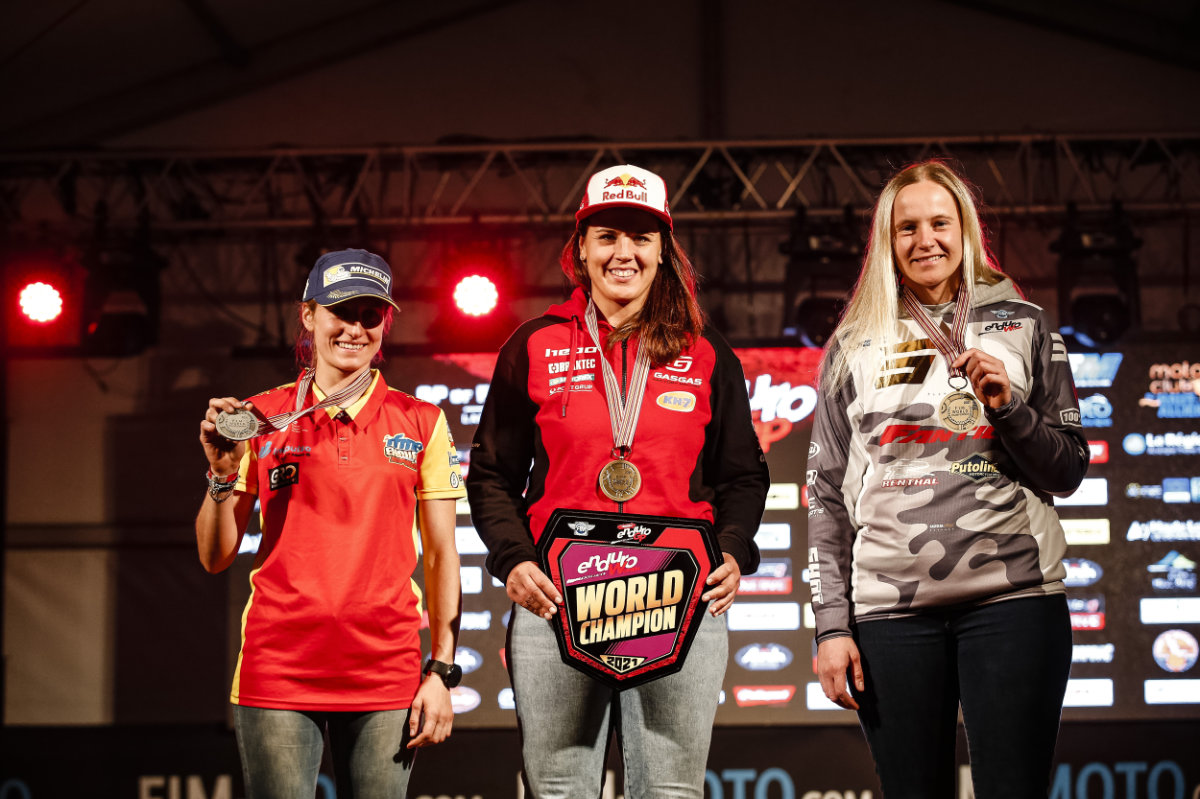 Last year on your return to enduro and trial you took both titles, was it a special year?
"It was very cool to be able to win again in both enduro and trial. I hadn't competed in both specialties for a long time, that's why it was very special, maybe a little more in the trial, because I hadn't been there for more years.
"I think there were a lot of people who thought that I wouldn't win and that Emma [Bristow] was better, which maybe motivated me even more to fight for it. The physical conditions didn't let me succeed as I would have liked, especially in the second days at GPs where I suffered a bit. But that makes me give it even more value because without being 100% and after eight years without being there, winning again was even more difficult."
"Also, my main rival was myself, my physical form and the fact that I couldn't train. Last year the hour counter on my trial bike didn't have much work, it only adds up to 65 hours of use. So you can imagine that I probably trained a quarter of what that my rivals trained.
"It was not for lack of desire, but of strength, time and everything. And all this, in combination with the Enduro World Championship and the cars, gives it even more value for me".
"That is why I am super proud of them, especially the trial one, because I will remember it in a very special way after having struggle through a lot of shit. It has been amazing to be able to have such a nice year and to answer some critics."
What are the plans for this season?
"We are still finalizing the planning for the season, but most likely this year we will focus on Extreme-E (Laia is teammate to Carlos Sainz in the Extreme-E, electric off-road series). The problem is that tests of this electric formula coincide with others from the TrialGP and EnduroGP World Championships, so it is very difficult to combine everything.
"Now we are talking to GASGAS, surely we will continue to be linked in one way or another, we just have to finish seeing how.
"Most likely, this year we will only do Extreme-E because it is impossible to do the rest. The truth is that last year it went very well, because everything fell into place perfectly, but this year the priority is Extreme-E where this second year I think we can do much better".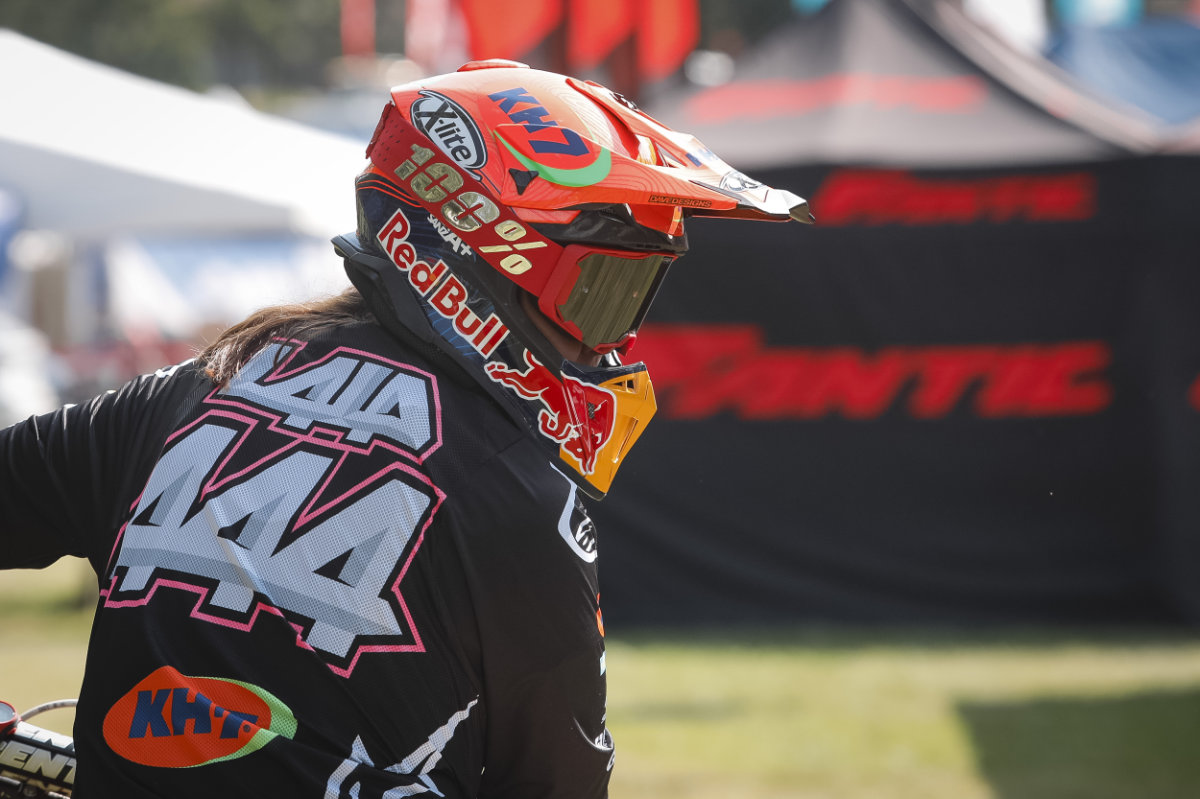 Does that mean that we won't see you on a motorcycle anymore?
"Whatever I do, I will continue doing trial and enduro because I can't imagine a life without it, of course I will continue doing things and training because I have a lot of fun doing it".
How was the experience of your first Dakar in a car compared to when you did it on a motorcycle?
"This year doing the Dakar in cars has been a brutal experience. Novelty always motivates and I really needed to make this change. Surely, due to the type of race, the last two years in Saudi Arabia I didn't enjoy them so much on a motorcycle and, on the other hand, this year in a car I did."
Will we ever see you at the Erzbergrodeo? Are you going ahead with the plans of being the first woman to finish it?
"It is a challenge that I had in mind, but it is a race for which you need to train for two years to do it well. Also, considering where I'm coming from now, it would be especially difficult because of the physical aspect.
"The year I went I was no longer in good shape and it cost me a lot. And now, I think it would cost me even more, since I carry a lot more physical problems than before, so to speak.
"I would like to try it, because I have that thorn in my side but I am clear that if one day I try it again, I will be well prepared and in good shape.
"I'm not like I used to be, not even to do a trial because before I didn't even get tired. That's why I think now I couldn't do it. I would have to prepare very well, train well and really see how far I could go."
The full interview with Laia can be found by clicking the Spanish flag at the top of the Enduro21 home page where Spanish language speakers will find that, and much more.
Photos: Future7Media + ASO