TrialGP to Extreme Enduro – James Dabill and Jack Price make the switch
James Dabill and Jack Price were competing at the highest level in the TrialGP World Championship until the start of 2021. Now, as they "just see how it goes" in the British Extreme Enduro Championship, Enduro21 catches up with both to talk about the change of sport and the strong tradition they are following in the UK.
The names Dabill and Price will be more familiar to TrialGP fans than Extreme or Hard Enduro but the latest converters from the feet up world are following in some seriously impressive footsteps.
Graham Jarvis, Billy Bolt, Jonny Walker, Will Hoare and Jono Richardson are the current crop of names swarming the results sheets of major Hard and Extreme Enduro events. Britain has an impressive history of Trials riders successfully switching to Enduro stretching back decades now including Dougie Lampkin, Wayne Braybrook, the Hemingway brothers and not forgetting Paul Bolton – if there could ever be an ISDE of Hard Enduro or Extreme Enduro des Nations team event then Britain would surely be title contenders.
Price and Dabill are the latest in a long line of top-quality riders jumping from Trials to Extreme. As they embark on a learning year, getting used as much to speed as being allowed to put their feet down, Enduro21 catches up with both riders for a bit of perspective on changing sports.
Why now?
"To be honest I wasn't enjoying myself anymore." Price explains. "I had a couple of injuries and that put me back a bit but with Coronavirus and everything last year it was time to take stock and reset."
For the 23-year-old, now is the right time but it could also be a smart career move which brings a huge amount of potential for the young Eurotek-sponsored rider.
The precedent has been set by the likes of Bolt and Walker who both moved early in their careers to Extreme Enduro, found their feet with some standout results in events like Erzbergrodeo before establishing themselves as stars of the sport.
"When you're going out practising in the rain on your own on a weekday you have to be pretty motivated to keep training and unfortunately I wasn't." Adds Price. "I think I could have achieved more in the sport but I'd been there and done it and fancied a change. I'm 23 and I've got plenty of time."
For James Dabill it was certainly a case of been there and done it and he is entering this new career phase from a different perspective to his younger compatriot. Having been at the top of World Trials for 17 years, Dabill has been very much a part of an iconic era in the sport led by Toni Bou.
The Beta UK sponsored rider says it was the pandemic which accelerated the decision after spending time with his family and seeing life from a different perspective. "Like a lot of people, spending time at home during the pandemic made me reassess what I was doing." Says Dabill. "Normally at that time of year I would be away a lot but last year, like everyone, I was forced to stay at home and it made me see things in a different way. I enjoyed that time at home. I started questioning whether I wanted to be on the road and travelling as much.
"I went to the World Championship events in 2020 not really giving 100% and it kind of went from there to making the decision that my heart's not in it. I could probably have carried on for another few years but my heart just wasn't in it and I didn't want to waste everybody else's time."
No Erzberg? No great problem
Both Price and Dabill have signed up for the 2021 British Extreme Enduro series to "find their feet" but had also aimed higher with a couple of other major events. For Price that was to be the Erzbergrodeo before it got cancelled which is a classic if not brutal place for riders to test their mettle – it is where we first saw Billy Bolt emerge on the scene for example.
Erzberg being called off was no bad thing explains Jack who thinks this first year with the support of experienced race team Eurotek on his GASGAS is not a time for targets. "To be honest I was going to Erzberg but I didn't feel ready for it. I almost want to do more in Britain this year and be ready for the bigger events next year." Adds Jack who has however entered Sea to Sky at the end of the summer.
The need for speed
For Dabill it is the classic element of speed which traditionally (and increasingly) hampers trials riders who jump into Enduro. "It's way more different than you think. Everybody is saying, 'yeah, you'll go alright because of trials' but not necessarily because it's not as simple as saying you can ride a motorbike well.
"Having good bike skills definitely helps of course but there's more to it than just jumping on a bike and having a go."
"Obviously because we've ridden trials to a decent level, the bike skills are there," explains Price, "you're just trying to build your speed up, that's the main thing.
"I haven't tried to change anything too much with my bike, I've trusted Eurotek to do all that for me as they know what they're doing."
SSDT and Scott Trial breeding grounds
Dabill is not hanging up his trials boots completely and still has a deal to compete in the Scottish Six Days Trial (sadly cancelled in 2021) and the infamous Scott Trial. James is a former winner at both events which stand as strong arguments as to why Britain breeds so many quality Extreme Enduro riders. The likes of Jarvis and Lampkin have taken multiple wins themselves at those historic events and the skills are clearly transferable.
Dabill is no stranger to Enduro either having competed at an international SuperEnduro event in Liverpool back in 2014 and other notable British Extreme events in the past such as The Tough One.
Following Billy and Jonny's footsteps
"I sometimes think, 'what if I'd changed earlier?'" Says James. "If you look at the likes of Billy and Jonny, when they jumped across from Trials they weren't really earning a living from it. I don't really know their reasons but at the time they were riding off their own backs and probably thought Extreme Enduro was a positive move – and they've both obviously done mega in the sport since.
"Whereas I've done alright out of Trials for 10 or 12 years and when you're riding well and earning a salary it is quite hard to let go. You do wonder if you can do it but you end up with a house and kids and bills to pay!"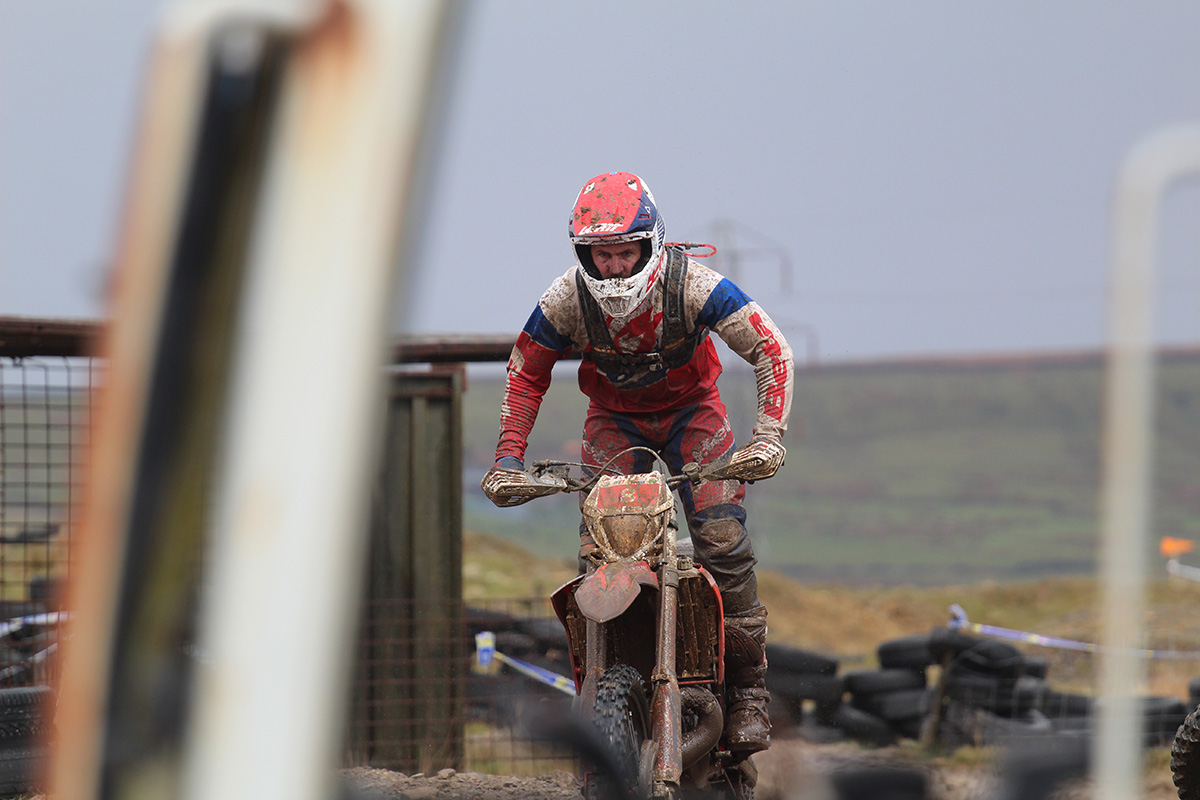 For Price it is clearly more of a career change. A young rider following in some serious footsteps but it is not without base, this rider has the talent and time on his side.
The proof in the pudding has seen Jack and James on near equal terms in the 2021 British Extreme Enduro Championship. The opening round of 2021 went to the steep valley at the Extreme Ravines and opened their eyes to the strugglefest the sport poses. It was followed by an utter mudfest at the Cowm Quarry for round two but the pair have been holding their own and placed sixth and seventh, with Price so far getting the better of his fellow convert.
Watch this space.
Photo Credit: Enduro21