Husqvarna Motorcycles and Rockstar Energy Drink Partnership
Husqvarna Motorcycles has officially announced continued partnership with Rockstar Energy with the North American Husqvarna Factory Racing team only – global (European) Husqvarna teams drop the Rockstar association.
After six successful years together, the collaboration between Rockstar Energy and Husqvarna Factory Racing has come to an end, but not in North America where everything continues as normal for another two years.
The signing of a new deal between the Pepsi-owned energy drink brand and Husqvarna Racing means AMA Motocross, Supercross and Off-Road team riders and bikes continues to sport the black and gold logos but the factory squad competing in the rest of the world including Billy Bolt in the Hard Enduro World Championship, the Rally team and MXGP teams no longer will.
What's going on? PepsiCo bought Rockstar in 2021 and have decided to keep it stateside. There are thought to be reasons behind this relating to distribution of the Rockstar drinks in Europe where brands like Red Bull and Monster have a very strong presence in motorsport.
For a global brand to not continue marketing itself on the truly global stages of SuperEnduro, Hard Enduro and Rally-Raid world championships is a bit of a head scratcher – particularly when two of those championships have a champion in Billy Bolt.
"In shifting our focus to North American racing efforts, I have no doubt we'll continue with our successful partnership." Says Faby Torres, GM and CEO of PepsiCo Energy. "Rockstar Energy Husqvarna Factory Racing has been one of the best performing teams in the United States, giving our brand forward visibility. Looking ahead, with the riders and team personnel assembled for 2022, I'm confident we'll continue to win more championship titles together." Though not world championship titles obviously…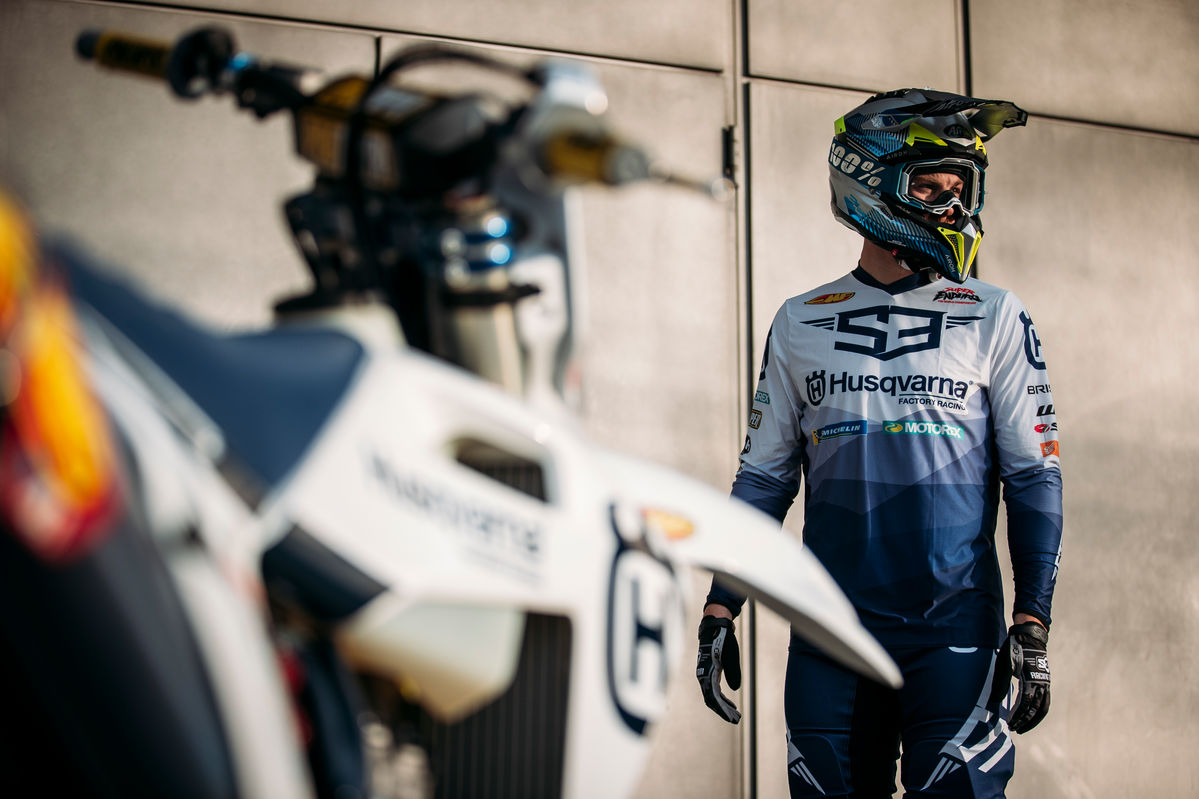 It does mean fresh new gear for Billy Bolt
In negotiating his new contract with the Husqvarna for the next two seasons, Billy Bolt was able to jump out of the team deal that included boots, clothing, helmets plus Rockstar to choose his own sponsorship packages individually. Hence the S3 Parts clothing.
If you want to know more about that, Bolt explains it in this podcast:
Business as usual in North America
Five-times AMA EnduroCross Championship champ Colton Haaker and the North America Rockstar Energy Husqvarna Factory Racing team (Off-Road and Motocross) will continue to ride under Rockstar colours though.
Roger De Coster - Director of Motorsport in North America says, "Partnering with Rockstar Energy Drink seven years ago has led to many great milestones and achievements by the Rockstar Energy Husqvarna Factory Racing team in supercross, motocross, and off-road. We've won many races and multiple championships along the way, and just this last weekend we saw our newest 450SX racer Malcolm Stewart score a career-best second-place result in Phoenix, so we look forward to continuing to build on this great partnership.
"With new Team Manager Nathan Ramsey and Crew Chief Tony Hall along with longstanding Team Coordinator Sean Murphy at the helm of the SX/MX team, and Offroad Team Manager Anthony DiBasilio in charge of our offroad program, we look forward to reaching even higher highs with the support of Rockstar Energy Drink throughout the upcoming racing seasons."
The Rockstar Energy Husqvarna Factory Racing squad in North America recently announced special edition FC 450 Rockstar Edition and FC 250 Rockstar Edition motocross models.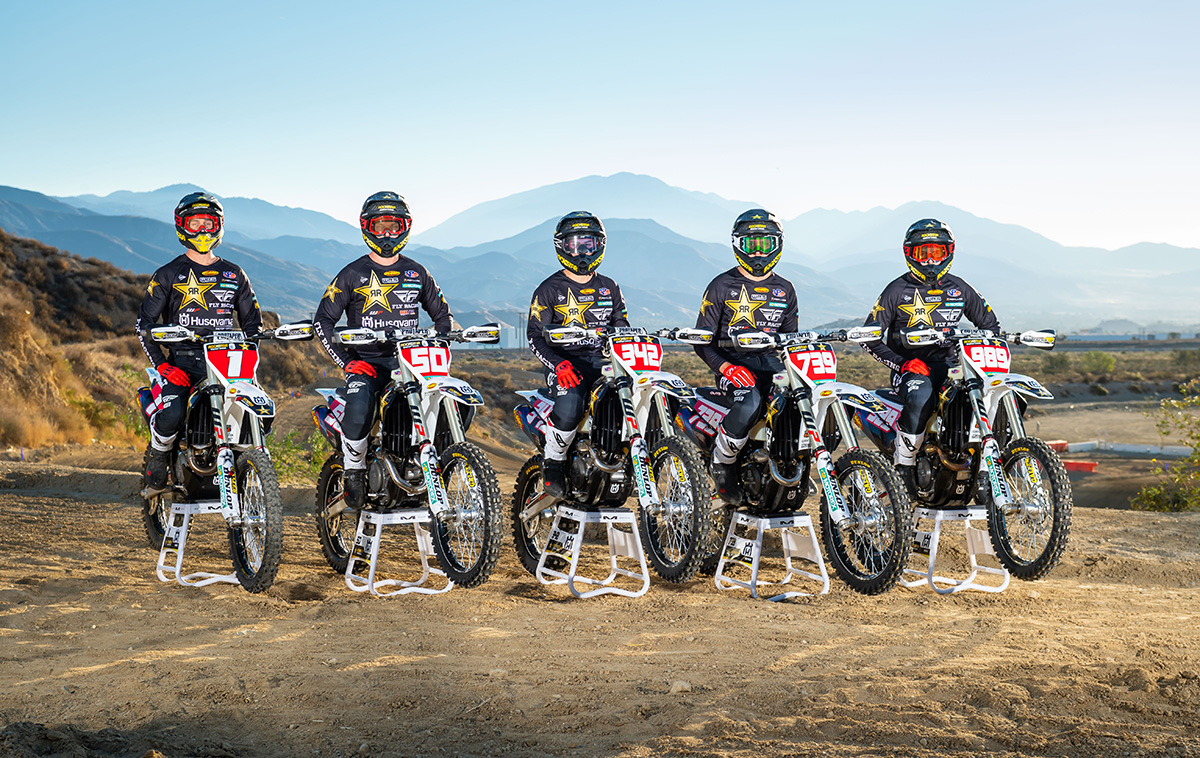 Photo Credit: Future7Media + Simon Cudby + Rally Zone