Muc-Off Exhaust Bung – bike cleaning essentials
Muc-Off have added to their growing powersports range of accessories, and extensive list of off-road bike cleaning essentials with a new exhaust bung compatible with all types of tail pipes.
Sealing off the tail pipe and airbox are part of the ritual of bike cleaning and Muc-Off's new exhaust bung should be on the list of essential items in any off-roader's toolkit.
Made from a two-part flexible silicone rubber core and sleeve, Muc-Off say their new exhaust bung creates a leak-proof seal to prevent water or other contaminants from getting into a bike's exhaust pipe whilst they're cleaning or maintaining their machine.
The innovative, two-part design means the bung fits different bore-size silencers including both two and four-strokes thanks to its removable sleeve – so if you get the short straw and are washing all your mates bikes it's no longer an excuse!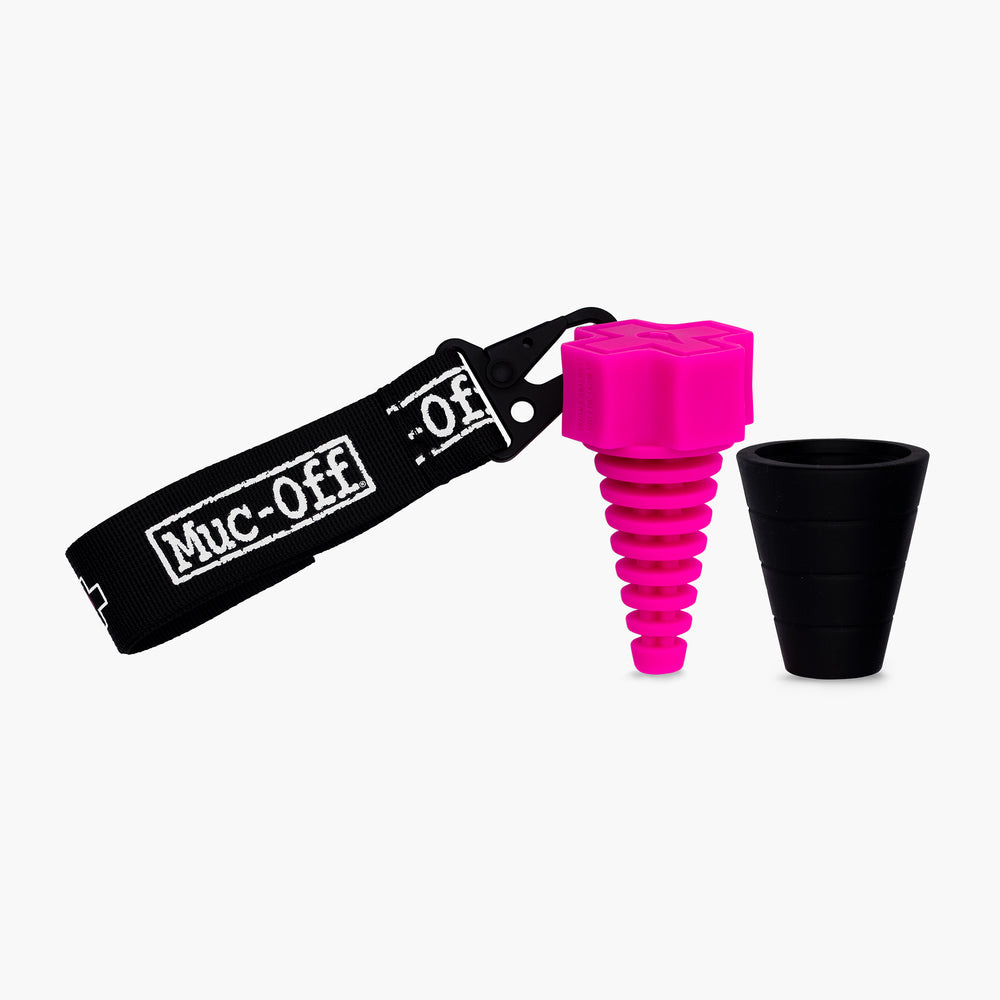 The new exhaust bung has a tapered design with or without the removable sleeve to make it easy to plug different sized exhausts and it has a detachable Muc-Off lanyard making it quick and easy to remove once washing is complete.
"Our two and four-stroke compatible exhaust bung is such a great and versatile addition to a riders cleaning kit. It helps avoid those post clean start-up and running issues that can occur if water or other contaminants enter the engine." – Alex Trimnell, CEO at Muc-Off.
Cost: £12.99/€17.99
More information: www.muc-off.com