SCOTT Prospect Pro Circuit 30 Years Goggle
History lessons and sweet, new off-road goggles from SCOTT Sports as they launch Pro Circuit 30 Years Prospect edition.
The Prospect Pro Circuit 30 Years Goggle is a celebration of SCOTT's 30-year partnership with the Pro Circuit race team and there is some awesome history in off-road sport right here.
Together since day one, the SCOTT and Pro Circuit partnership began 30 years ago in 1991. Since then SCOTT say they have achieved over 275 victories and 31 championships together.
"Throughout the season you always hear about guys having goggle problems, and with SCOTT that's the one thing I don't have to worry about – goggle problems. So kudos to SCOTT, 30 years now and we'll keep going!" Mitch Payton, Pro Circuit Team Owner
Rightly they are proud of the relationship and they work they have jointly been part of with motorcycle manufacturers, riders and other sponsors.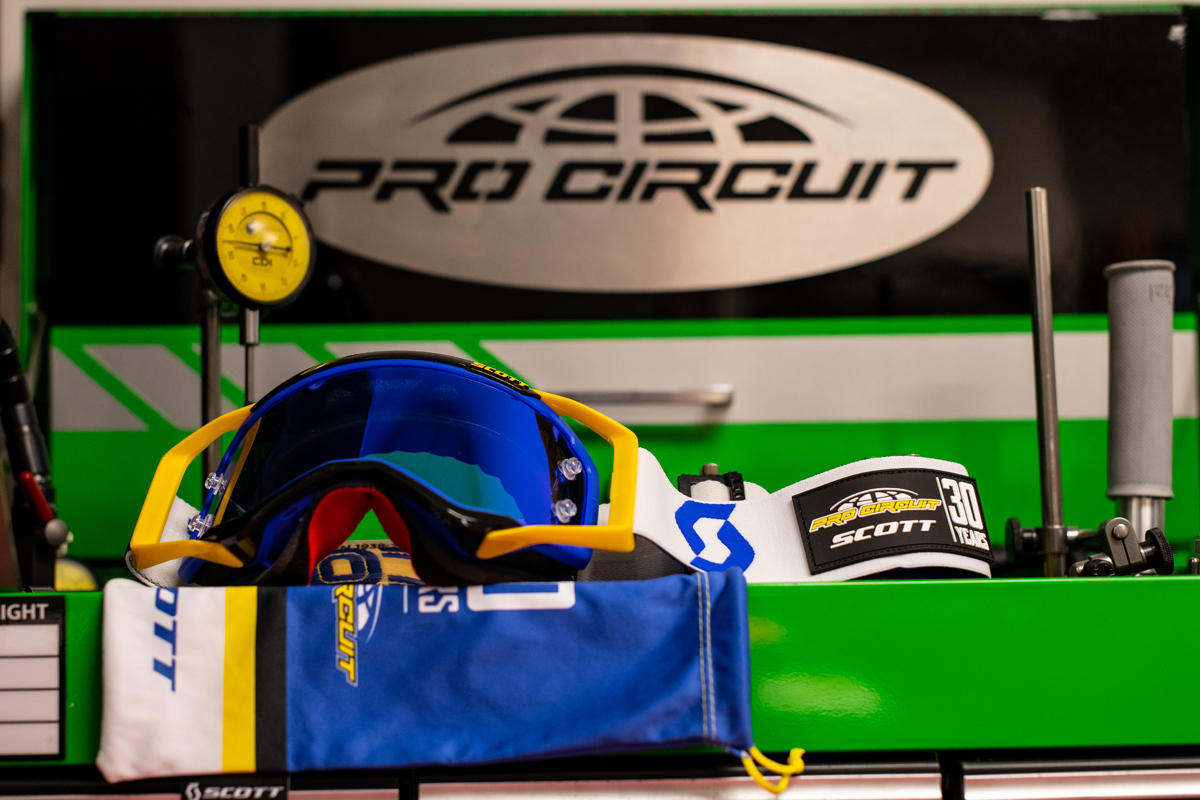 SCOTT Prospect goggle features:
Featuring the widest field of vision on the market, NoSweat Face Foam, the innovative SCOTT Lens Lock System, articulating outriggers and more, the Prospect Pro Circuit 30 Years Goggle is fully guaranteed to defend your vision in all conditions.
The design of this limited-edition goggle comes with inspiration straight from the early days of Pro Circuit, featuring a classic heritage yellow and blue colours along with a retro SCOTT logo on the strap.
The Prospect Pro Circuit 30 Years Goggle also comes with a custom-designed matching goggle pouch.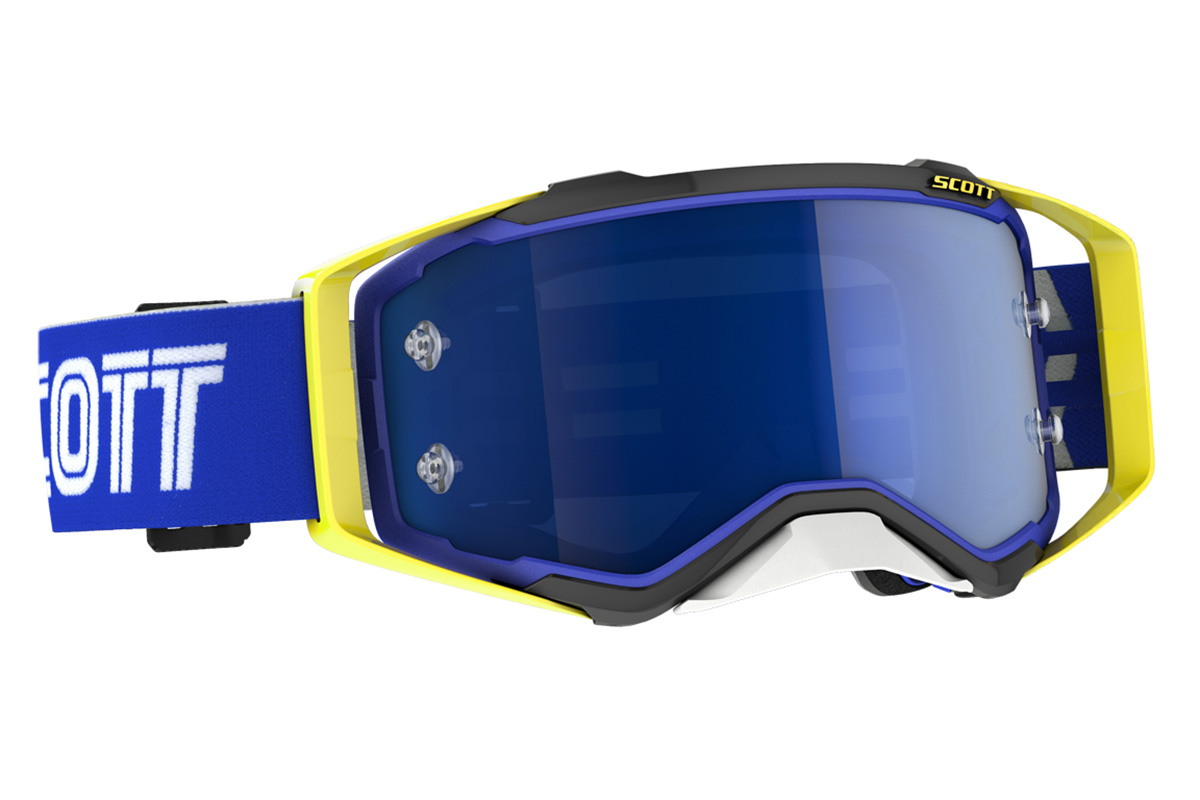 More information: www.scott-sports.com