First look: Leatt HydraDri range – new waterproof clothing for enduro
Leatt Moto's off-road clothing range just went to the next level for enduro with a new HydraDri 4.5 Jackets, pants and boots designed to be waterproof, breathable and keep you comfortable riding in the toughest conditions.
It's perfectly fitting that Leatt should choose deepest, darkest Wales to showcase their new waterproof range of the off-road riding clothing. It is the wettest place on planet earth to ride enduro after all.
In case you hadn't heard of it, HydraDri is the name used for any Leatt product that is waterproof and it their inhouse developed membrane measured in three different levels; HydraDri, HydraDri Evo, and HydraDri Max.
At Enduro21 we know Leatt's moto line well and wear it often but this new 4.5 HydraDri range takes things a genuine next level with some serious claims for being waterproof and breathable, to keep you comfortable in tough riding conditions.
The range includes a super-practical jackets and pants plus boots which all contain the HydraDri membrane. Check out the individual details…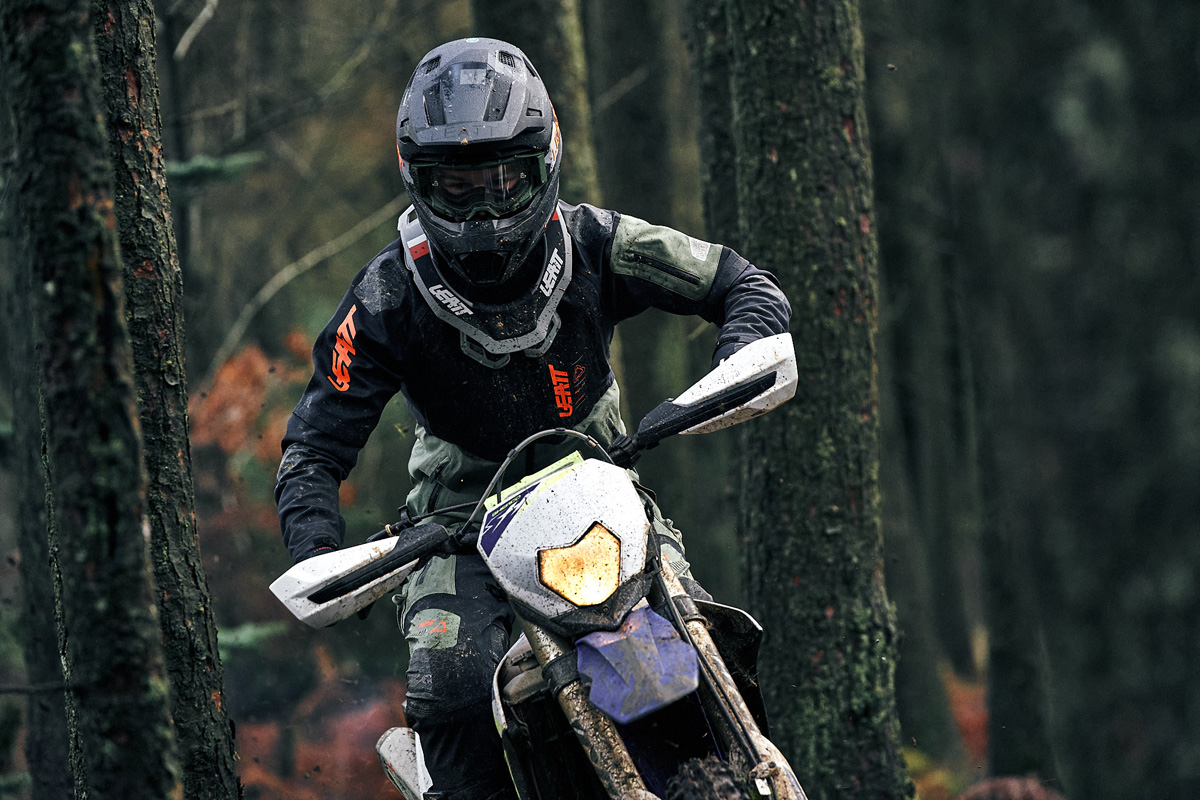 HydraDri 4.5 Jacket technical highlights:
Lightweight, waterproof and Breathable with stretch materials for mobility
HydraDri EVO Membrane 20.000mm/20.000g/m² Waterproof/Breathable
5 Storage pockets and 4 zipped ventilation points
Neck collar that works with both no neck brace and with a neck brace uncovered sitting outside the collar
Tailored cut for Moto riding with or without body armour
Constructed with multi-row reinforced stitching
Brush guard reinforcement in shoulders and elbows.
Top Quality YKK Japan Waterproof Zippers
Rear reflective safety print
Sizing: S-5XL
Plastic free recyclable packaging
PRICE: $289.99 / €319.00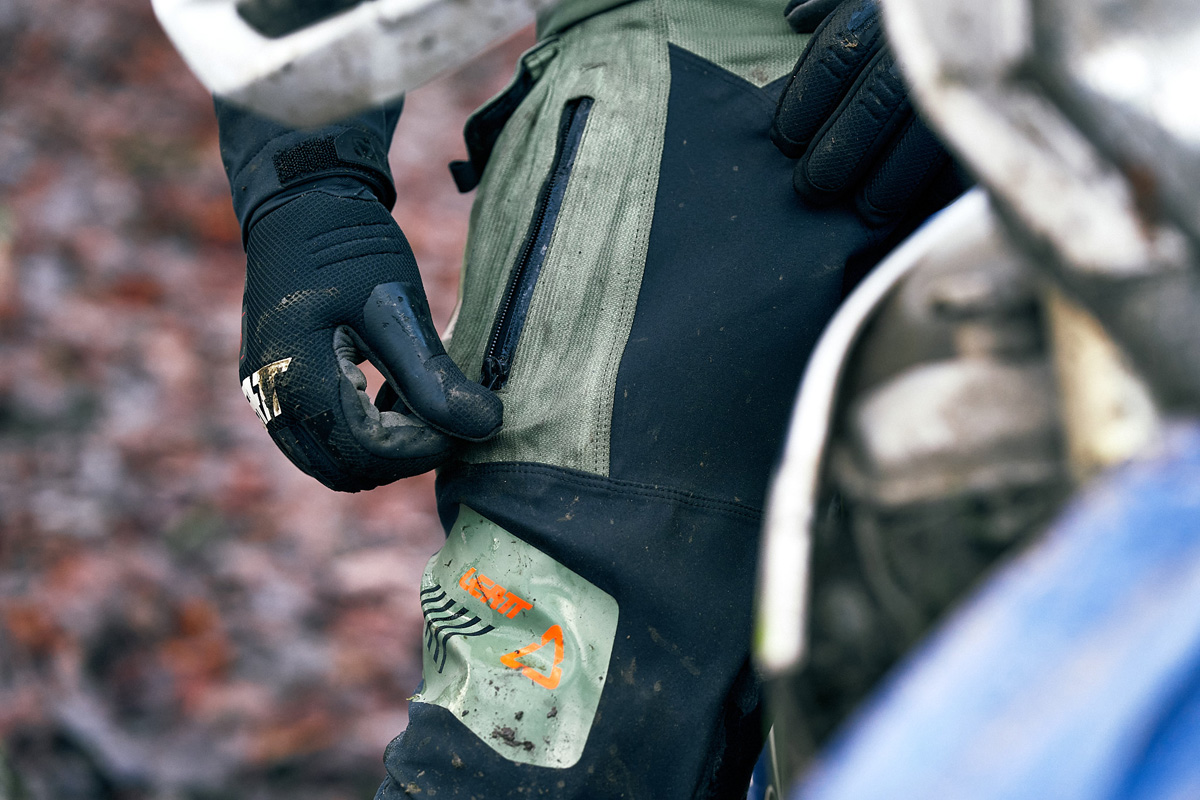 HydraDri 4.5 Pants technical highlights:
Lightweight, waterproof and Breathable with stretch materials for mobility
HydraDri EVO Membrane 20.000mm/20.000g/m² Waterproof/Breathable
2 Storage pockets plus Yoke Storage and 2 zipped ventilation points
Pre-curved classic in-boot fit
Ripstop stretch panels
Multi-layer inner knee reinforcement with leather for bike grip backed with waterproof membrane
Constructed with multi-row reinforced stitching
Brush guard reinforcement in knees
Waist with micro adjuster and 360° heavy duty silicone grip
Top Quality YKK Japan Waterproof Zippers
Sizing: XS-5XL (28-44")
Plastic free recyclable packaging
PRICE: $249.99 / €279.00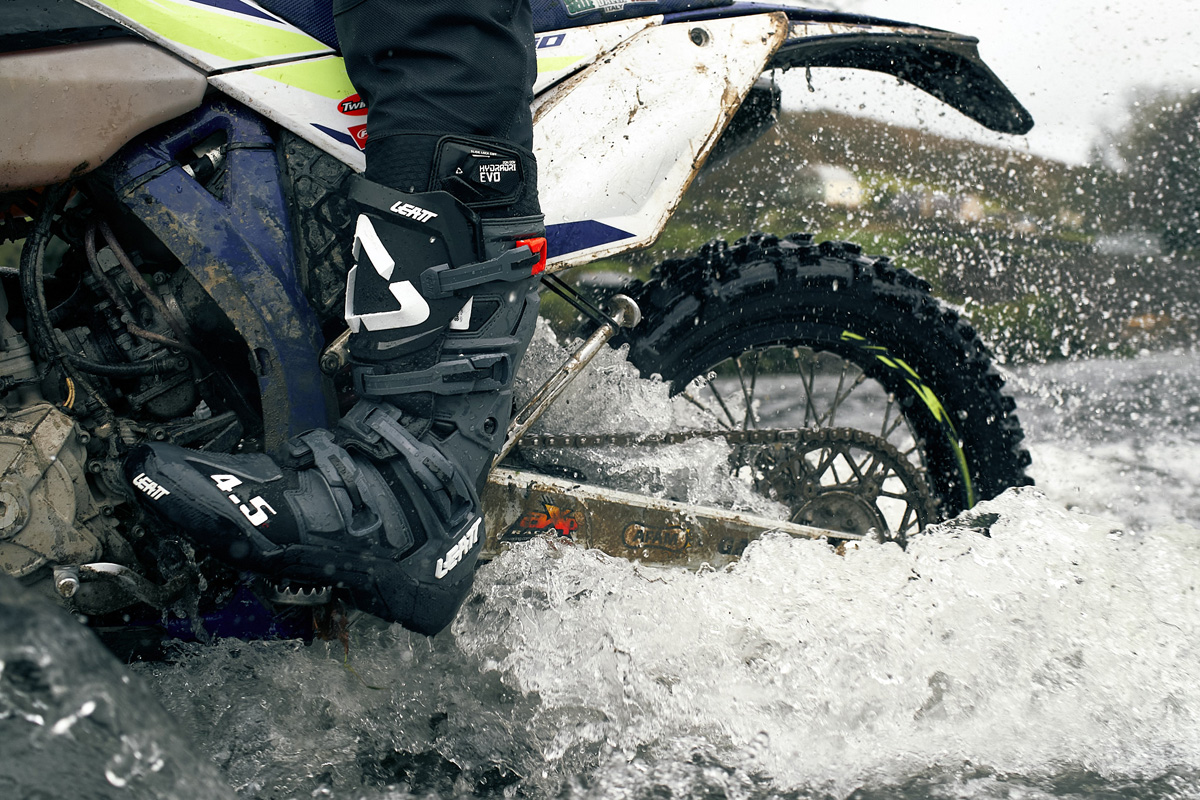 HydraDri 4.5 Moto Boots technical highlights:
Waterproof & Breathable
HydraDriEVO Inner Membrane: 20.000mm Waterproof 20.000g/m² Breathable
Neoprene waterproof sealing collar
Fit: Outstanding comfort with first-class fit even for wide feet
Closure: SlideLock system, Auto-locking one way sliding closure for great
seal at top of boot
Polymer composite buckles with Over-lock system and stainless
steel base
Bike Grip: Inside of boot is flat and grippy for great bike feel
Toe-Box: Low-profile, for easy gear shifting
Ankles: Heel grip ankle design for stability when riding on your toes
Sole: Enduro pattern for grip when pushing your bike
DualZone hardness
Extended foot peg riding zone for arch and on the toes riding style
Steel shank reinforced and CE certified
CE tested and certified as: prEN 13634: 2017
Sizing: US 7-13, UK 6-12, EU 40.5-48, CM 25,5 -31
Plastic free recyclable packaging
PRICE: $389.99 / €429.00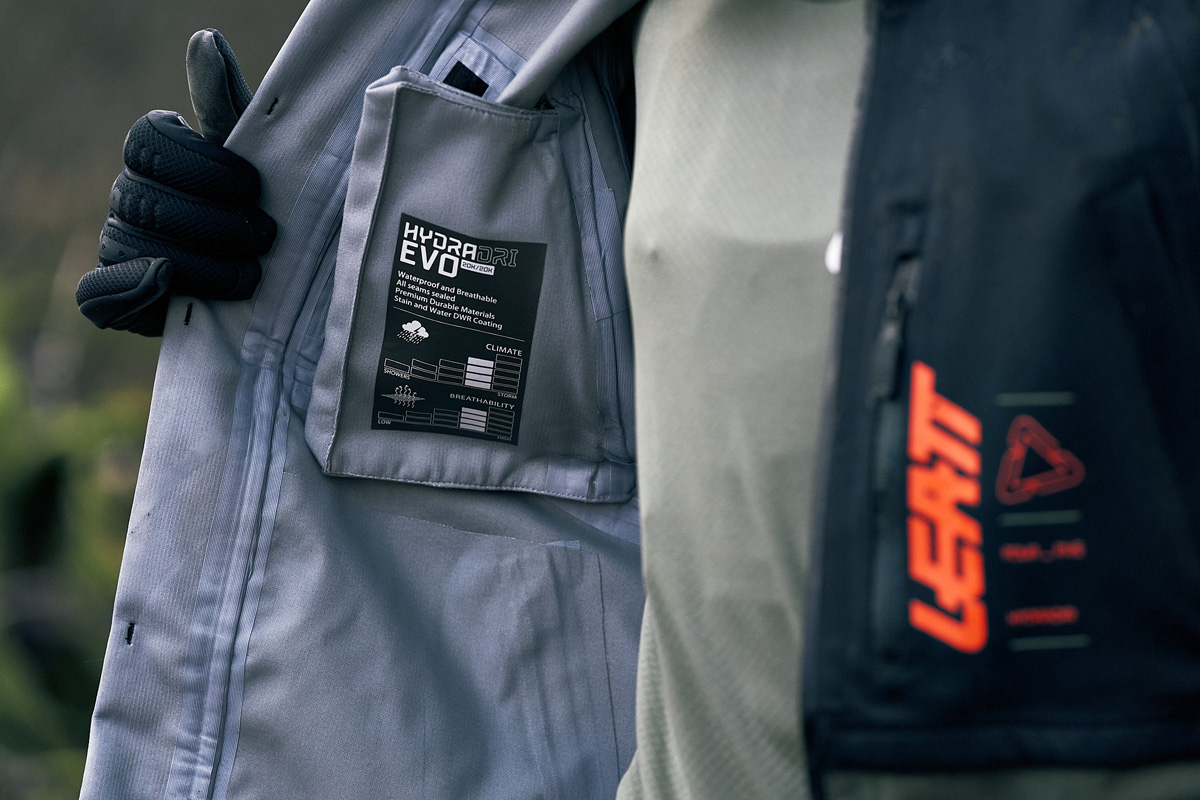 More information: www.leatt.com