First look: new Gaerne Fastback Endurance off-road boots
Gaerne has released two new "Fastback" off-road boots designed for enduro with an improved fit, new ankle protection and a revised buckling system which is more accomodating for bigger legs and knee braces.
The new Gaerne Fastback Endurance and Fastback End. Enduro (no, we don't quite get that name either) arrive just in time to fill an empty stocking or two. The concept behind the new boot is aimed more practically at enduro riders with a different buckling system to that found on the higher-spec and (likely) higher price point Gaerne SG12 boots.
The "wrap-around" ankle pivot system gives the rider "improved ankle support" but still maintains a comfortable fit Gaerne claims. The Fastback boots also have a revised buckling system which, compared to those on Gaerne's SG12, allows you to open the boot wider to accommodate a bigger leg or knee-brace.
Other features include a heavy-duty burn guard on the inside of the leg, toe bumper inside and two sole options – smoother MX-style on the Fastback Endurance and a grippier, trials-like sole on the End. Endurance boots.
At present we don't have prices on the new Fastback boots but we expect the RRP to be lower than the SG12. Fastback Endurance colour options are yellow, red, black and white while the Fastback End. Enduro come in brown and black choices.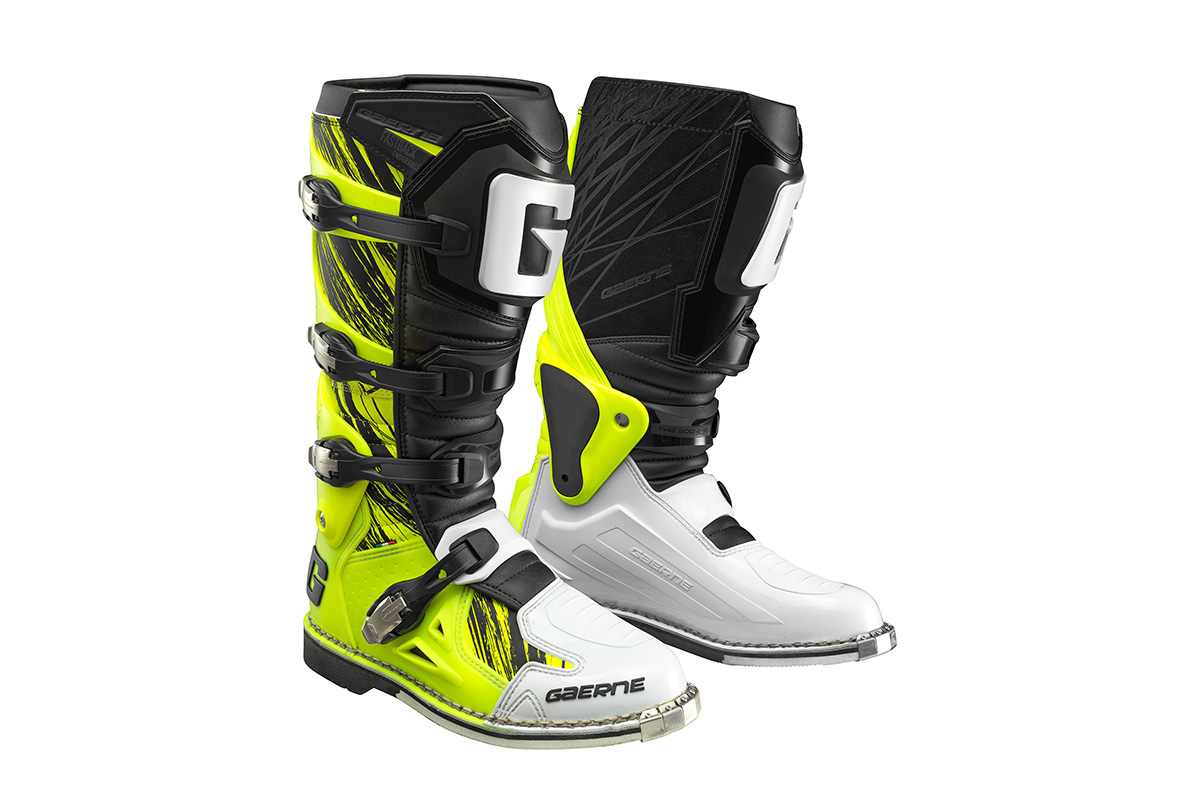 More information: www.gaerne.com