Quick look: 2022 Leatt Moto Enduro jackets
Enduro21 takes a quick look at Leatt's new, 2022 enduro and off-road jacket collection with an 4.5 X-Flow model used by Sandra Gomez in the Dakar Rally and the 5.5 Enduro as the main highlights.
Unlike some off-road clothing brands which mix too much MX into their riding gear, Leatt has its feet firmly into enduro with kit from head-to-toe designed and developed by riders like Jonny Walker. Their 2022 range is perfetc example and includes a new enduro jacket line-up: the 4.5 X-Flow and the 5.5 Enduro which boast genuine race-developed technology, function and ergonomics.
A large chunk of the enduro-riding world is in the middle of the winter right now and a well-designed riding jacket able to combat the different weather conditions is an essential part of any decent kit bag.
Protection, comfort and practicality all in one
What are the details that matter? Leatt claim "state of the art fabric that blends comfort, airflow, durability, abrasion resistance and the highest level of protection" for the 4.5 X-Flow model. It's not marketing speak, Sandra Gomez used this jacket to complete her latest challenge: reaching the finish line of the Dakar Rally 2022.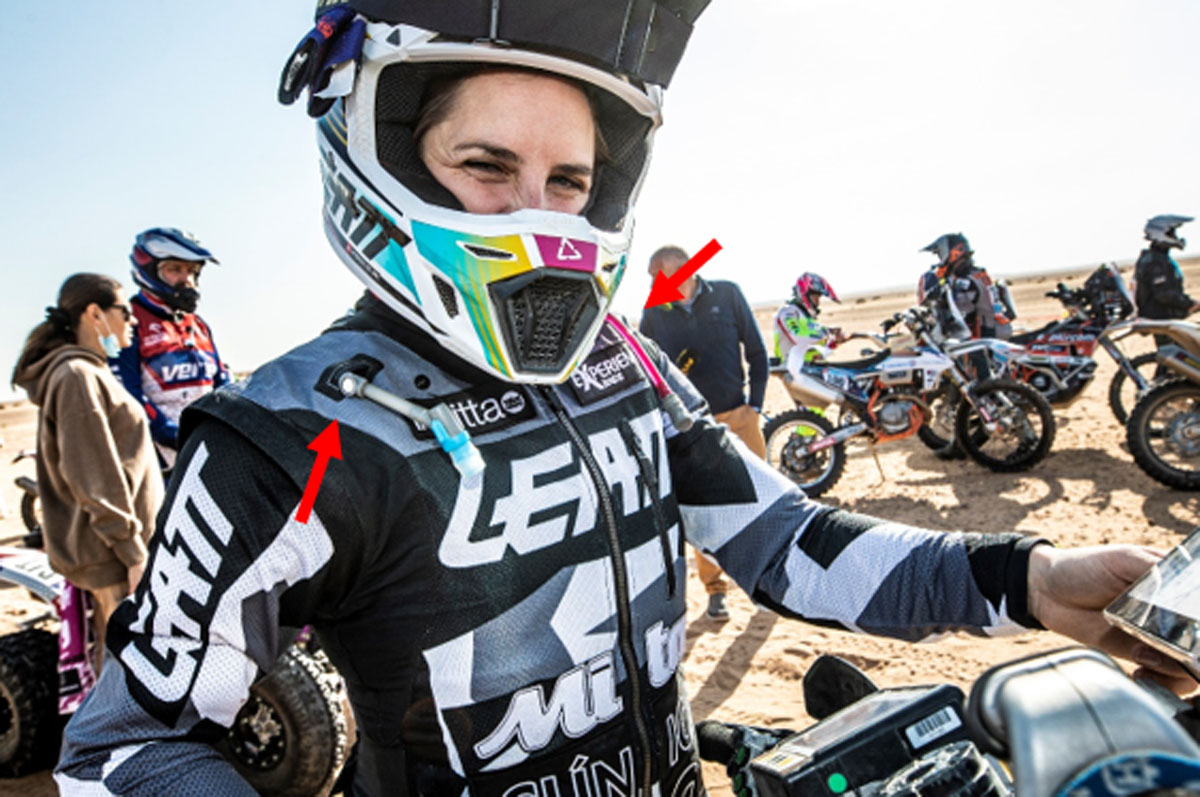 We're guessing it doesn't need explaining but a modern rally jacket needs to function big time to help riders carry tools, food, water, hydration bladders, spare clothes, body armour and cope with the two extreme ends of desert temperatures.
4.5 X-Flow jacket main features:
New lightweight, ventilated shell with X-Flow front and rear mesh plus Spandura stretch panels for comfort
Pre-curved, zip-off arms
Rear Internal hydration pocket suspension system to hold bladder for up to three litres
Neck collar that works with or without neck brace
Tailored cut for Moto riding with or without body armor
Multi-row reinforced stitching for durability
Brush Guard fabric for material protection over elbows
Total of six pockets including chest pocket with water-resistant lining for valubles
Rear reflective safety print
Available in four colourways: Camo (v22), Black, Orange, Blue
Sizes: S-XXL
Cost: £235/€279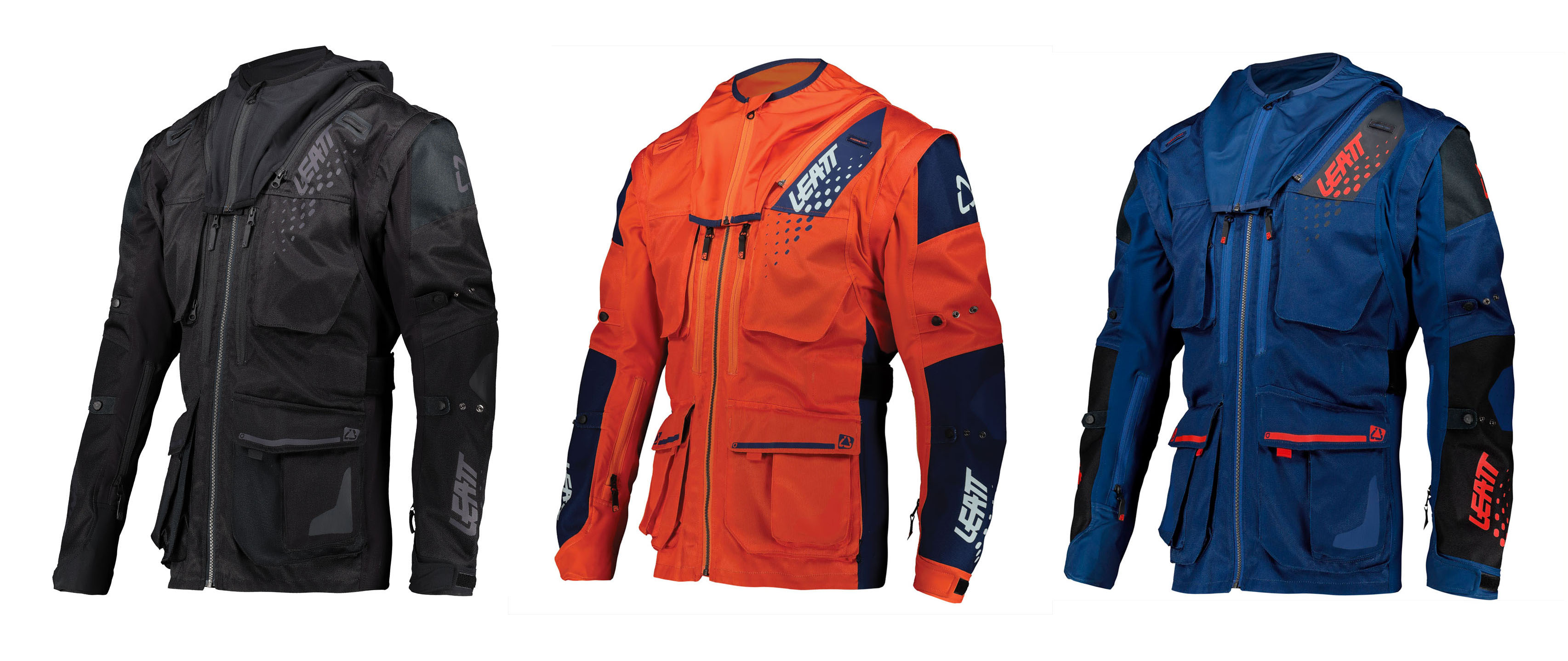 5.5 Moto Enduro jacket main features:
New lightweight, durable and water-resistant shell with Spandura stretch panels for comfort
Pre-curved, zip-off arms and large zip-adjustable ventilation
Rear Internal hydration pocket suspension system to hold bladder up to three litres
Neck collar that works with or without a neck brace
Tailored cut for Moto riding with or without body armor
Multi-row reinforced stitching for durability
Brush Guard fabric for material protection over elbows
Total of nine pockets, including five water-resistant pockets and one touch screen pocket
Rear reflective safety print
Available in three colourways: Black, Orange and Blue
Sizes: S-3XL
Cost: £290/€329
More information: www.leatt.com