Quick look: BETA 300 XTrainer AXP hard enduro protection parts
Enduro21 takes a closer look at AXP Racing's hard enduro protection parts – sump guards, chain guide and radiator guards – for the popular Beta XTrainer enduro models.
"We can't get enough of them", remains a common response from off-road dealers and bike shops when you mention the Beta XTrainer. The 300 model we tested last year opened our eyes to the reasons why: an easy to ride, reliable and versatile enduro bike at decent price.
Read that test here: Tested: 2022 Beta 300 Xtrainer – Off-Road made easy
But what about protection for the common, vulnerable areas of the bike like radiators, chain, engine cases and frame? AXP Racing have some solutions which we've taken a closer look…
AXP XTrainer Xtrem skid plate
This is the second version of the Xtrem skid plate or sump guard from AXP. The first, released in 2017, trail blazed their use of lightweight, plastic part which, Enduro21 knows from experience using it, is incredibly durable.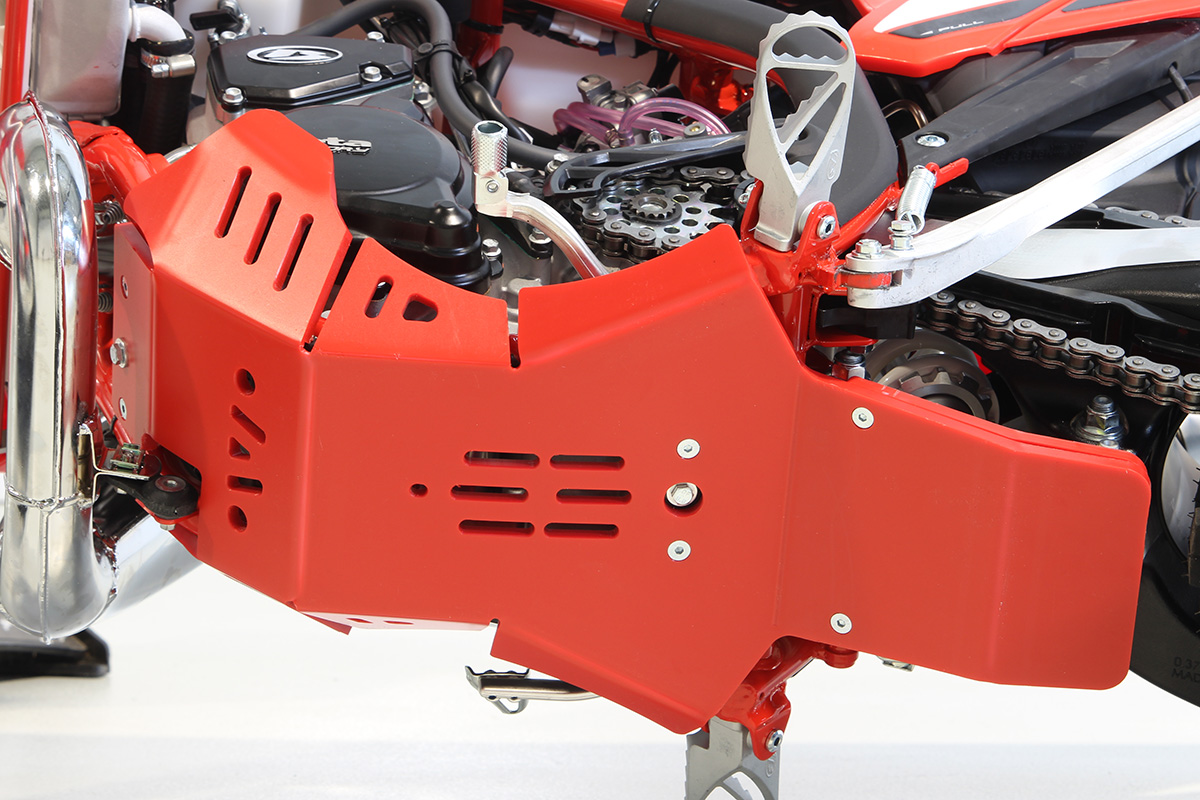 Production improvements for this latest version are now available for the Xtrainer (all models) as well as a huge range of enduro and motocross bikes.
It comes in black or red colour options, is made from 8mm thick HDPE plastic and protects the lower frame, rear suspension linkage and the engine cases.
Polyethylene plastic means the sump guard is lighter than alloy equivalents, "does not generate any vibration" AXP say and allows the bike to slide over obstacles easier.
Compared to the first model released in 2017, this new skid plate offer a better fitment and protection AXP add.
Fitment: 2016-2023 models
Cost: €132.50
AXP Xtrainer Radiator Guards
We don't change a successful recipe AXP tell Enduro21 in talking about the 4mm thick alloy radiator guards. These are designed for the most recent XTrainer model only and feature red spacers, plus a three-point fixing system for secure fitting to the frame. It fits with the OEM fan without any modification and does not limit the handlebar steering AXP say.
Check how the radiator guards install…
Fitment: only 2023 model
Cost: €107.50
AXP Xtrainer Chain Guide
Like the skid plates, the chain guide is soemthing Enduro21 has tested a lot and can vouch for the quality. The R&D testing for this one was hard enduro conditions plus with EnduroGP riders.
This chain guide is also formed from highly durable HDPE plastic, available in red or black options and aims to be stronger and last longer than the OEM part, offering a better resistance against rocks, protecting the chain and rear sprocket.
Fitment: 2016 to 2023 models
Cost: €82.50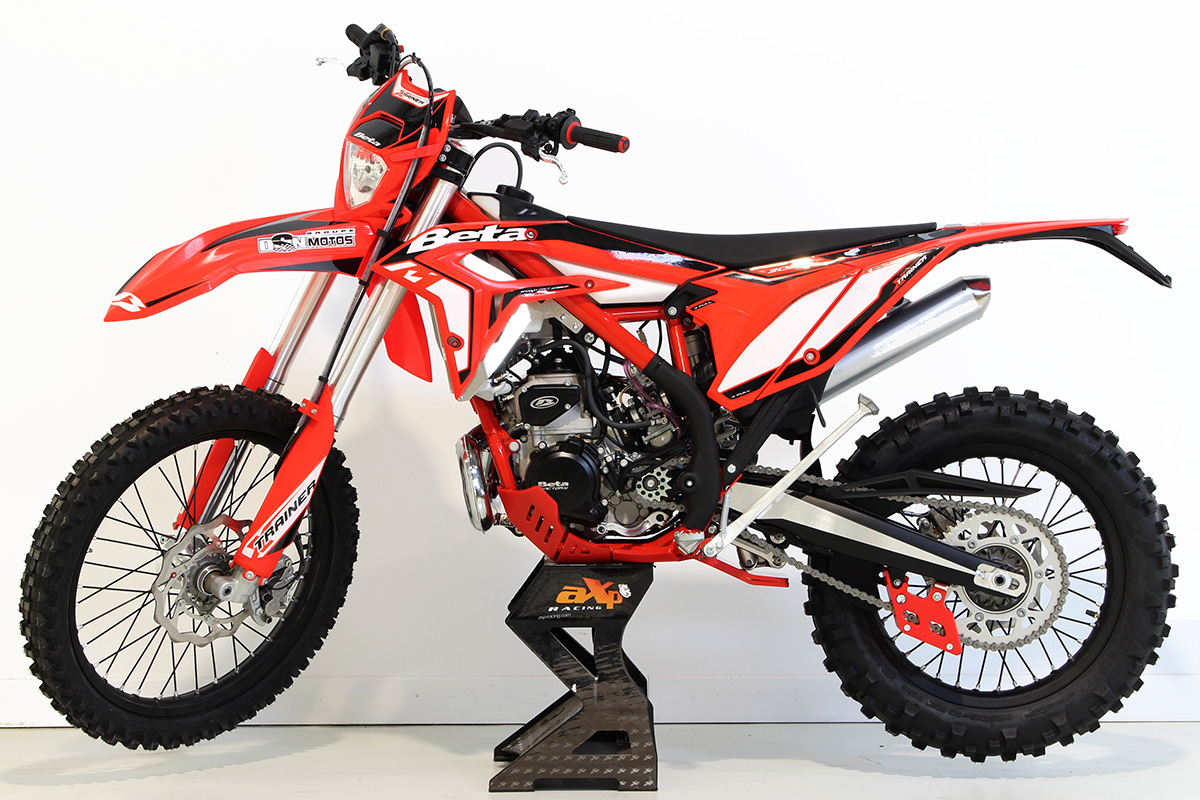 All of these products are available for the full 2023 BETA range, plus most other off-road bikes in existence.
More information: www.axp-racing.com