Tested - AXP Racing Radiator Braces
French bike-protection specialists AXP Racing supplied us with a few parts to fit to our Husqvarna TX125 test mule. We put their radiator braces to the test in enduro, extreme enduro events and practice days…
They say: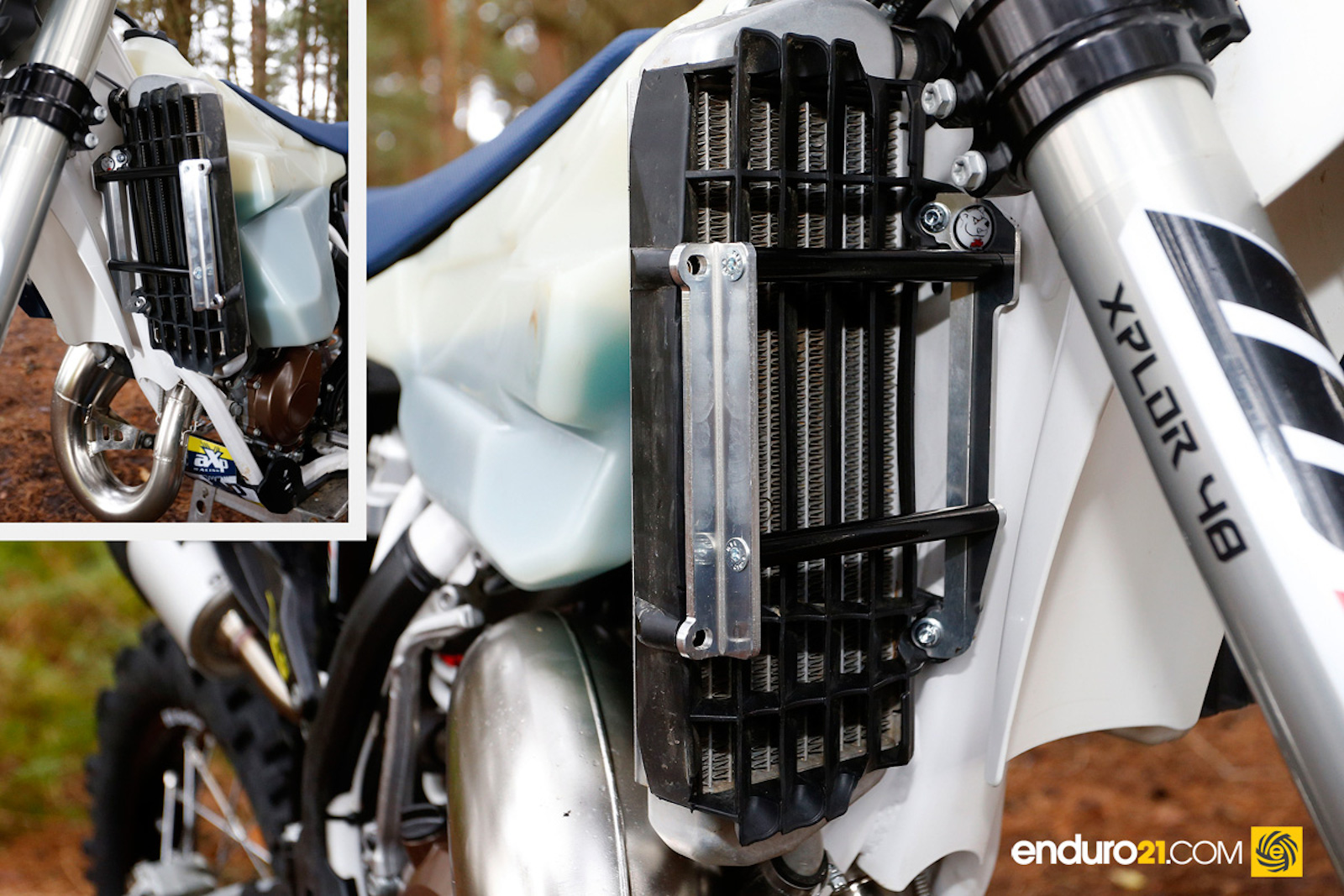 Creating a lightweight frame around the radiator protects against shock due to crashes.
CNC machine cut and formed from 4mm thick aluminium plate, the radiator braces form a real cage around the radiators to prevent costly replacement.
Fitted on four mounting points, all hardware is included.
We say: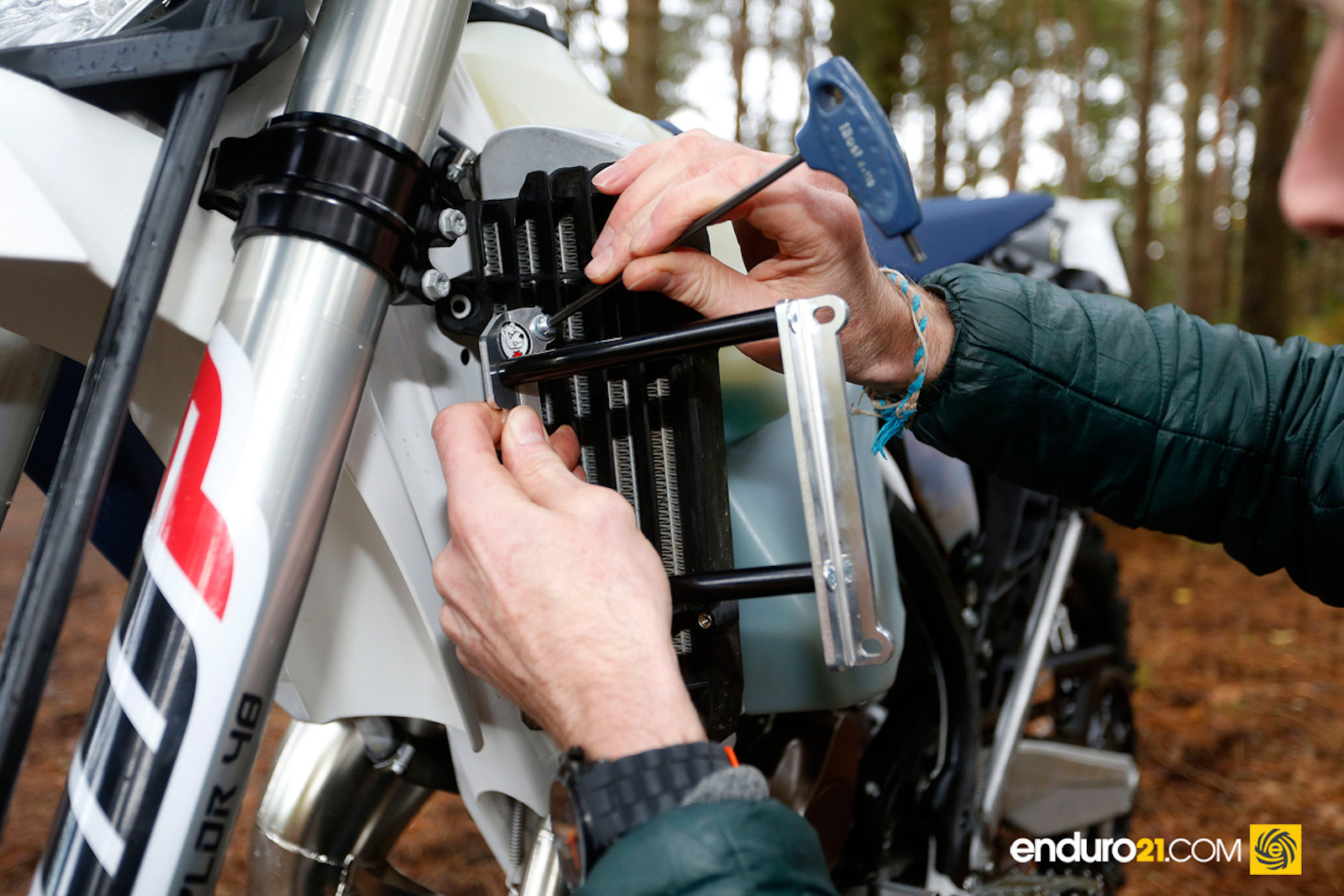 An enduro bike needs its delicate pair of aluminium radiators to keep it cool but Enduro is a sport which treats delicate components in the same way a terrier treats a squeaky toy. This is why manufacturers like AXP Racing specialise in protective aftermarket parts like radiator braces.
Like other AXP parts we've tested, the radiator braces are simple to fit. Using the parts - and instructions - supplied, the square framework for each radiator is quickly assembled.
Fitted to our Husqvarna TX125, the accurately-machined braces slot neatly into place. Mounting them across the front of the plastic deflectors is easy using the same fitting holes already on the bike's frame. The longer bolts supplied ensure bolt holes are easy to locate and offer a good length of thread and tightening.
Strong and easy to fit, the AXP Racing radiator braces have so far done a great job of stopping the radiators getting squished or twisted in all but the worst of crashes.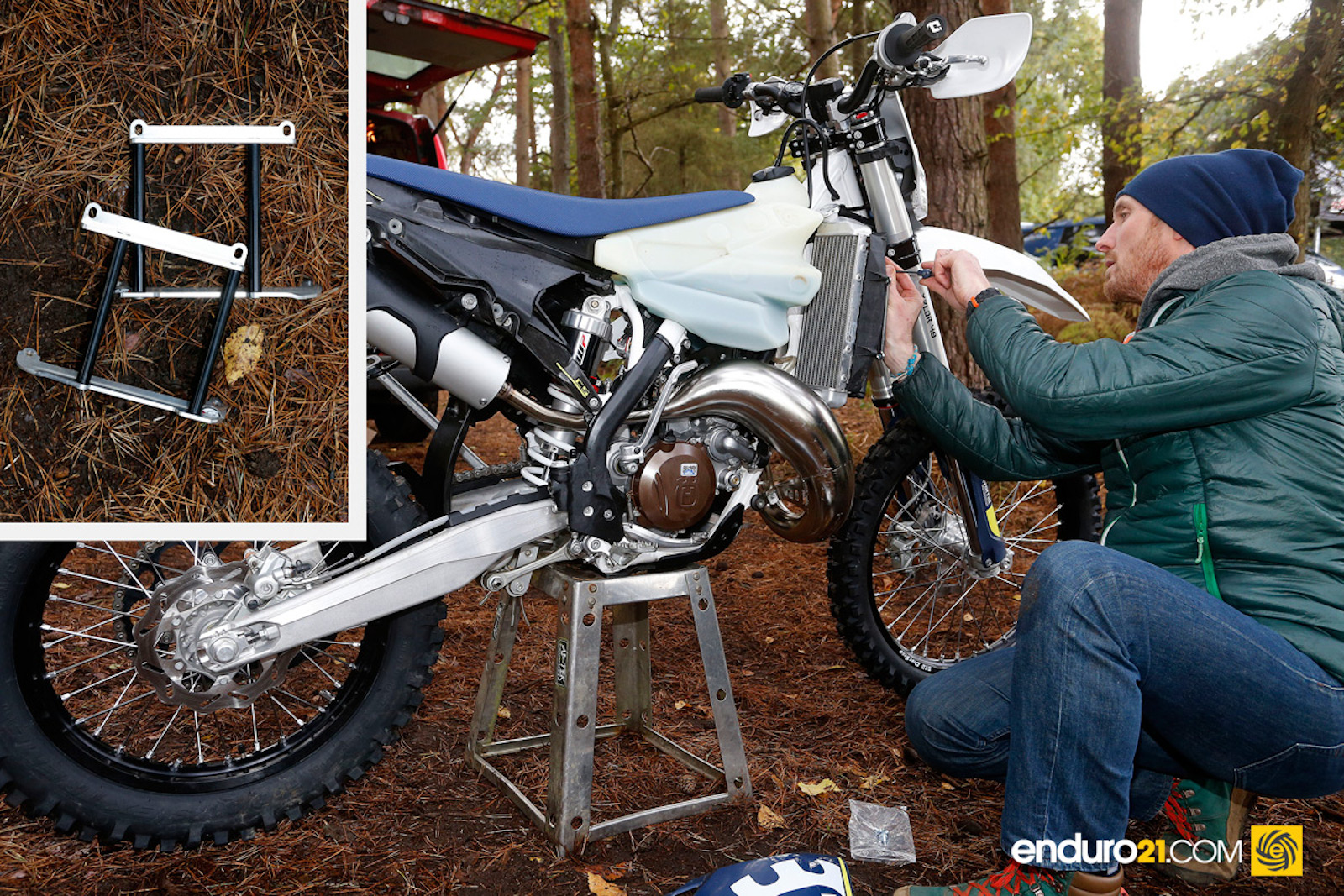 You can also remove them easily enough if you to clear out mud and leaves by using the same process to remove the standard plastic deflector on a Husqvarna or KTM.
An important point to make is these braces don't offer the same encompassing cocoon around the radiators like other braces do (cage style options are available for Honda, Yamaha, Suzuki & Kawasaki). We found because they only fit across the front of the radiator, they help to protect from front impact and some twisting impacts.
They don't help too much preventing impact punctures particularly from the side, bottom or rear. They also don't brace back to any other frame or mounting point, however that is mainly down to Husqvarna's frame design.
If you're highly accident prone, a hard enduro specialist or both then they may not live up to your demands. So in that sense you could call them a 'lite' version of a radiator brace because they offer some, but not complete protection.
But not all of us need to build our bike up like an armoured tank every time we go riding. So for the cross-country racer and traditional time-card enduro rider they do tick a lot of boxes.
Overall, they are easy to fit, add very little weight and are of a neat and clean design. In our experience, the AXP Racing braces limit damage, which can help prevent puncturing or twisting the radiators to breaking point.
Really liked
Easy to fit & remove, not too bulky
Fitment
99% of enduro models
Price
€95
Availability