Tested - Enduro Engineering Trail Side Multi-Tool
When tool space is of a premium in your trail riding tool-bag then reach for Enduro Engineering's Trail Side Multi-Tool…
They say:
This trail side multi-tool is the perfect axle wrench tool to carry out on the trail or store in your tool box.
It fits 17, 27, 32mm front and rear axle bolts and doubles up on some spark plugs with an insert.
It's designed to fit KTM, Husaberg, Husqvarna models 85cc-530cc between years 1994-2017.
We say: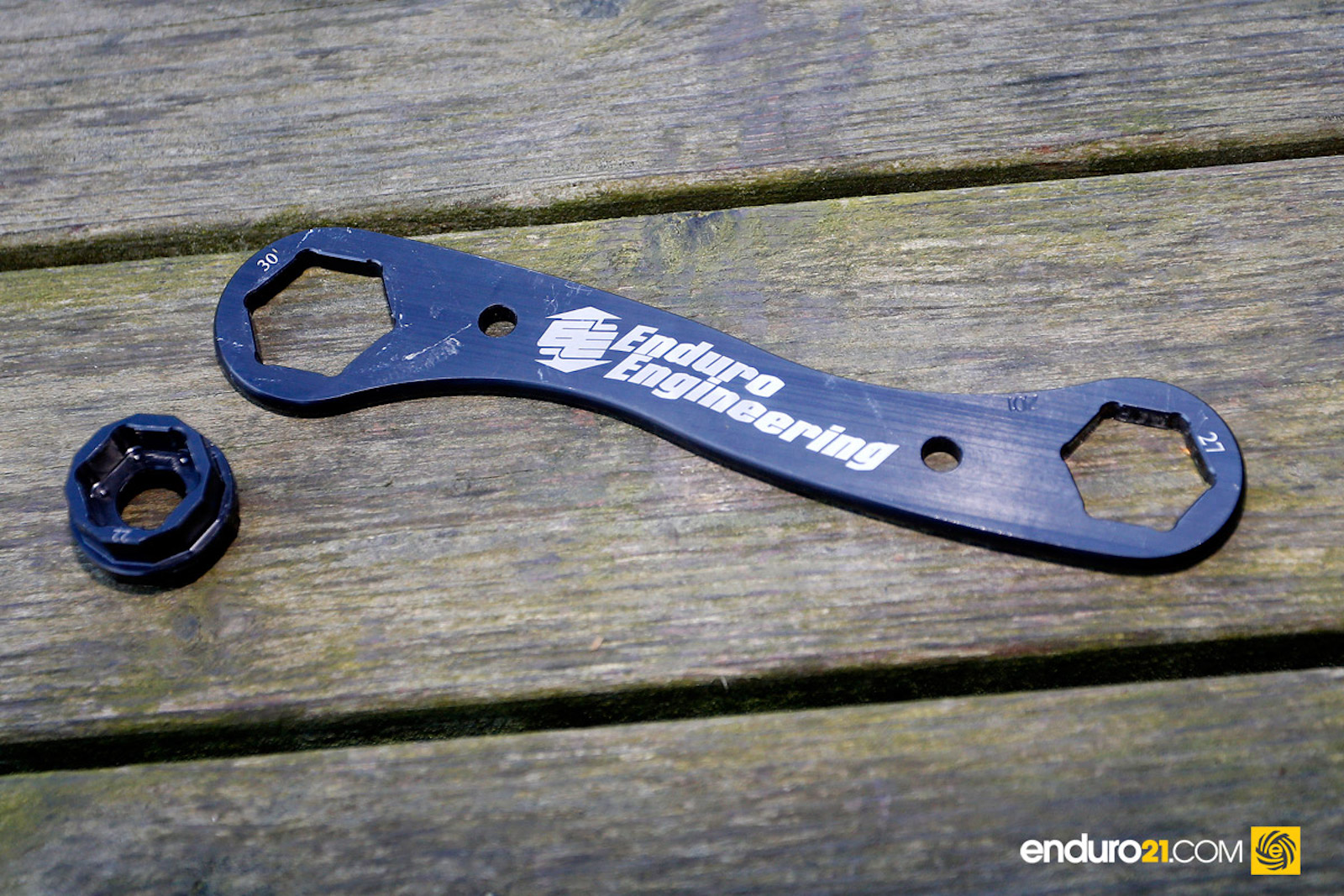 A useful multi-tool which has been in the bum bag or backpack most times we've been out riding this summer. The spec says it fits almost every KTM and Husqvarna produced since '94. But it actually fits every bike we've had on test this year including Yamaha's WR250F we took to the Red Bull Romaniacs as sizes are pretty standard for rear wheel axle nuts.
It seems obvious to say but it is easy to use and by design, comfortable to hold in your hand. It's narrow and therefore light, plus the ergonomics helps feel in the hand.
Because it is a little shorter than some tools you might use, we've had to deploy a bit of boot action on at least one occasion due to an over-tight axle nut. But it was tough enough for that treatment and hasn't buckled in shape or form. We also took that as a reminder not to over-tighten things in the workshop.
We did find that when you're using the insert for the 17mm or spark plug action, it sits tight during use but doesn't stay put. It was also a bit of pain fishing around for it in our bumbag when needed in a hurry, so we modded it with some duck tape. Granted it doesn't look so sweet but it worked a treat.
Overall, the Enduro Engineering Trail Side Multi-Tool does exactly what's needed of it, its compact size fits neatly in our bum bag and reduces the need for the additional weight of carrying extra tools.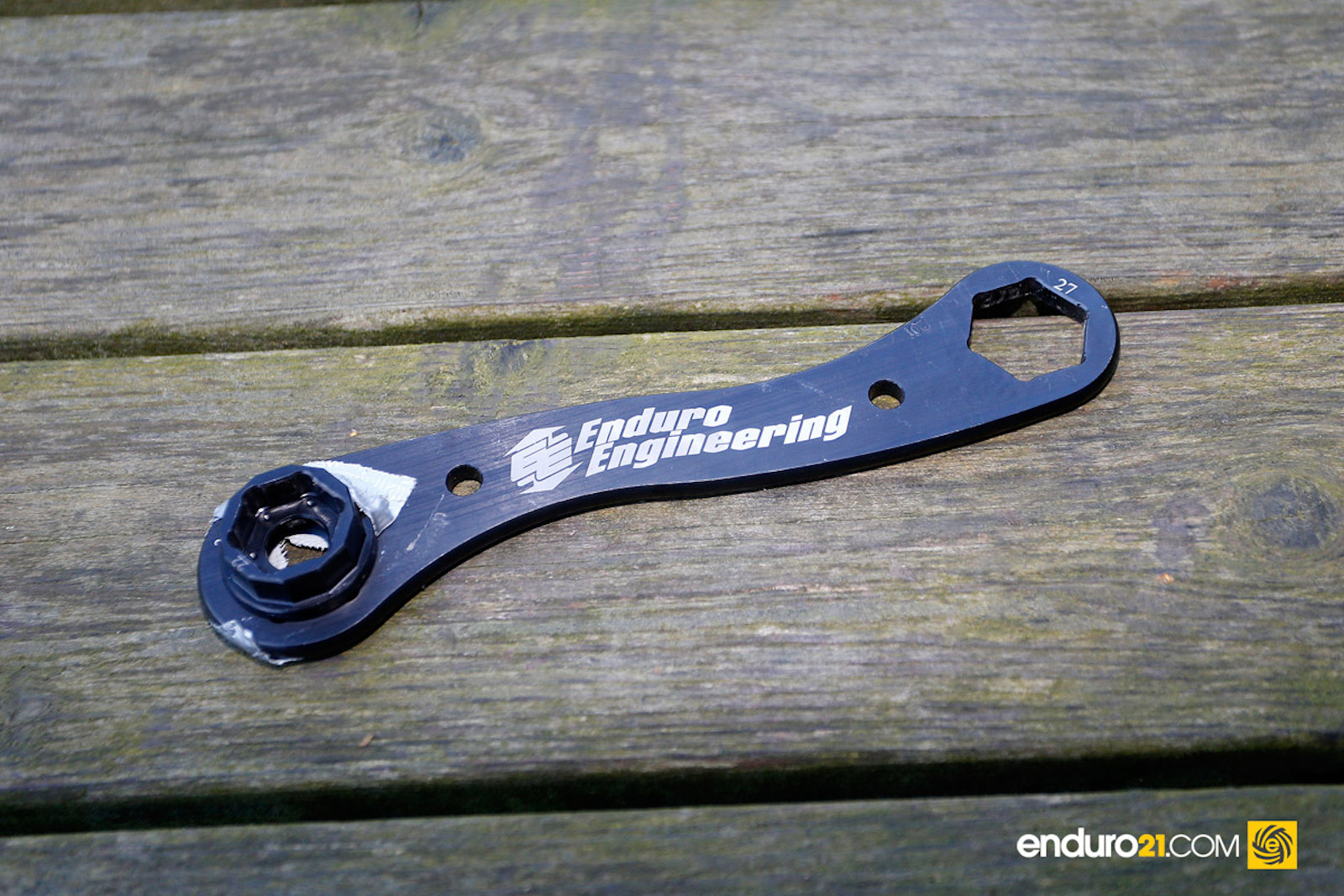 Really Liked
Simple design, short enough for a bumbag
Colour
Anodised black
Fitment
17, 27, 32mm front and rear axle bolts and some spark plugs
Cost
$34.95
Availability