Tested: Fox Legion Off-road Jacket and Vest
Fox Racing's new Legion range of enduro-specific riding gear needs to be on your radar if you're looking at new enduro gear this season. We take a look at the offered jacket and vest in the range…
They say: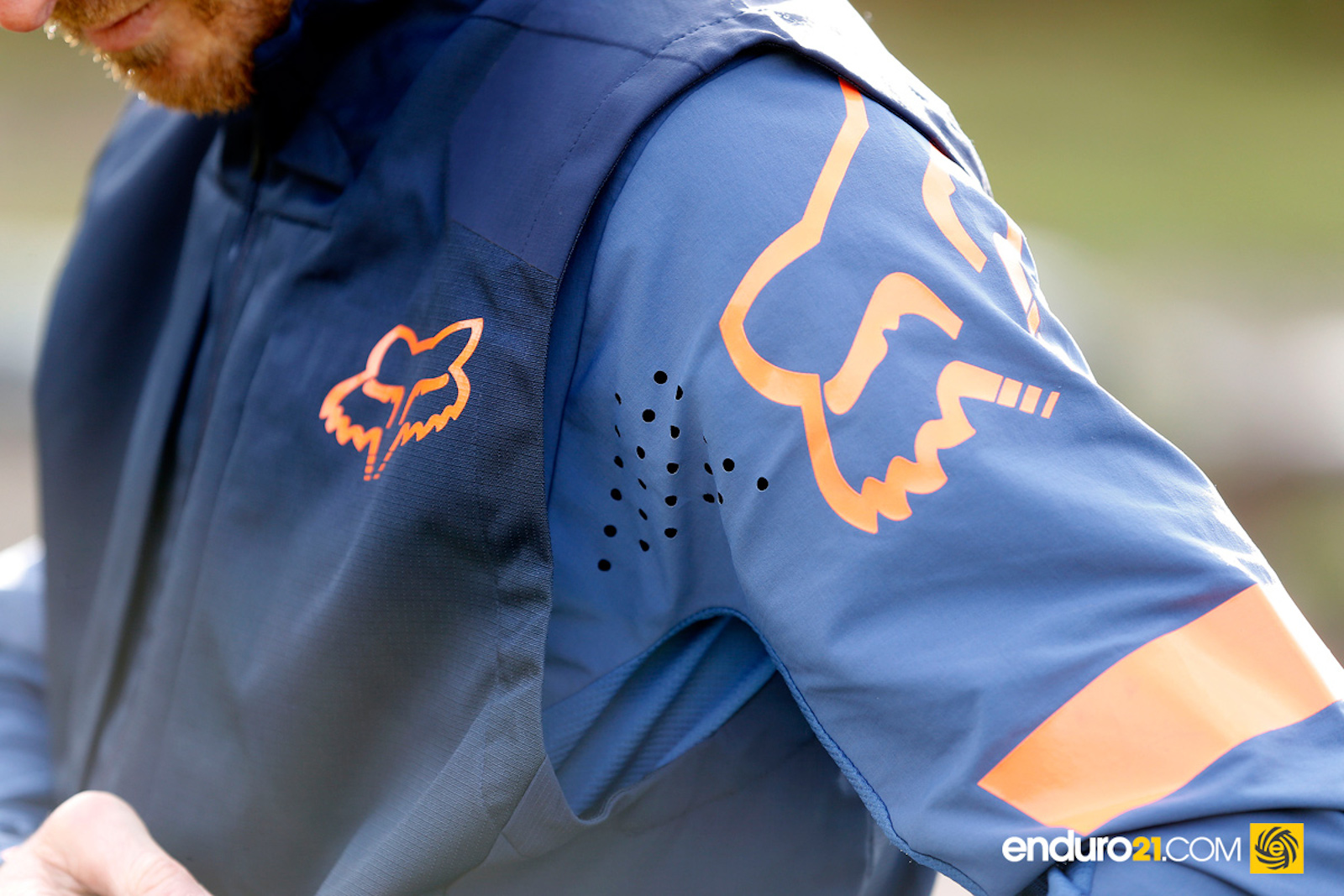 High tenacity fibre Cordura fabric providing resistance against rips, abrasion and punctures. Zippered vents at chest. Bonded Cordura® patches at key areas (shoulders of sleeved jacket) for additional protection.
Zippered pockets at waist and chest. Left side hem cinch with barrel lock. Strategically placed reflective trims for increased visibility (Charcoal only).
We say: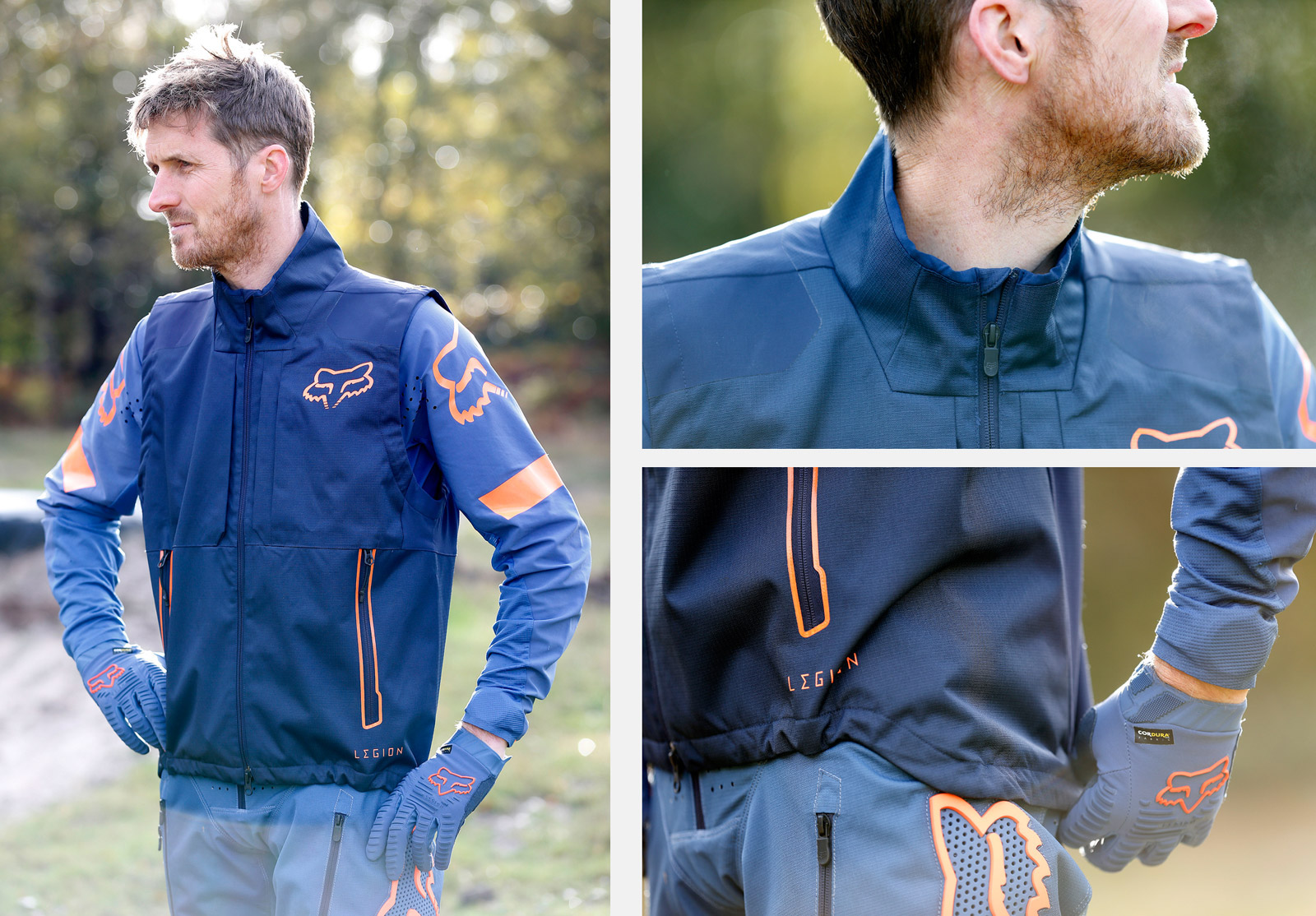 If looks, feel and fit are important to you then the Legion riding kit is already onto a winner. We've had this set on test since the summer and have used it across a broad range of riding conditions.
Both jacket and vest - gilet/body warmer - have proved versatile in different conditions, from early morning spins to long days on the pegs. The vest has had the most use simply because it offers wind resistance to the front of the torso while naturally allowing more airflow through breathable material on the back with freedom of movement of the arms.
High neck collars and coat tails feature on both the jacket and vest, keeping wind out on chilly mornings but the quality zip means you can partially unzip to allow more air inside and it stays put.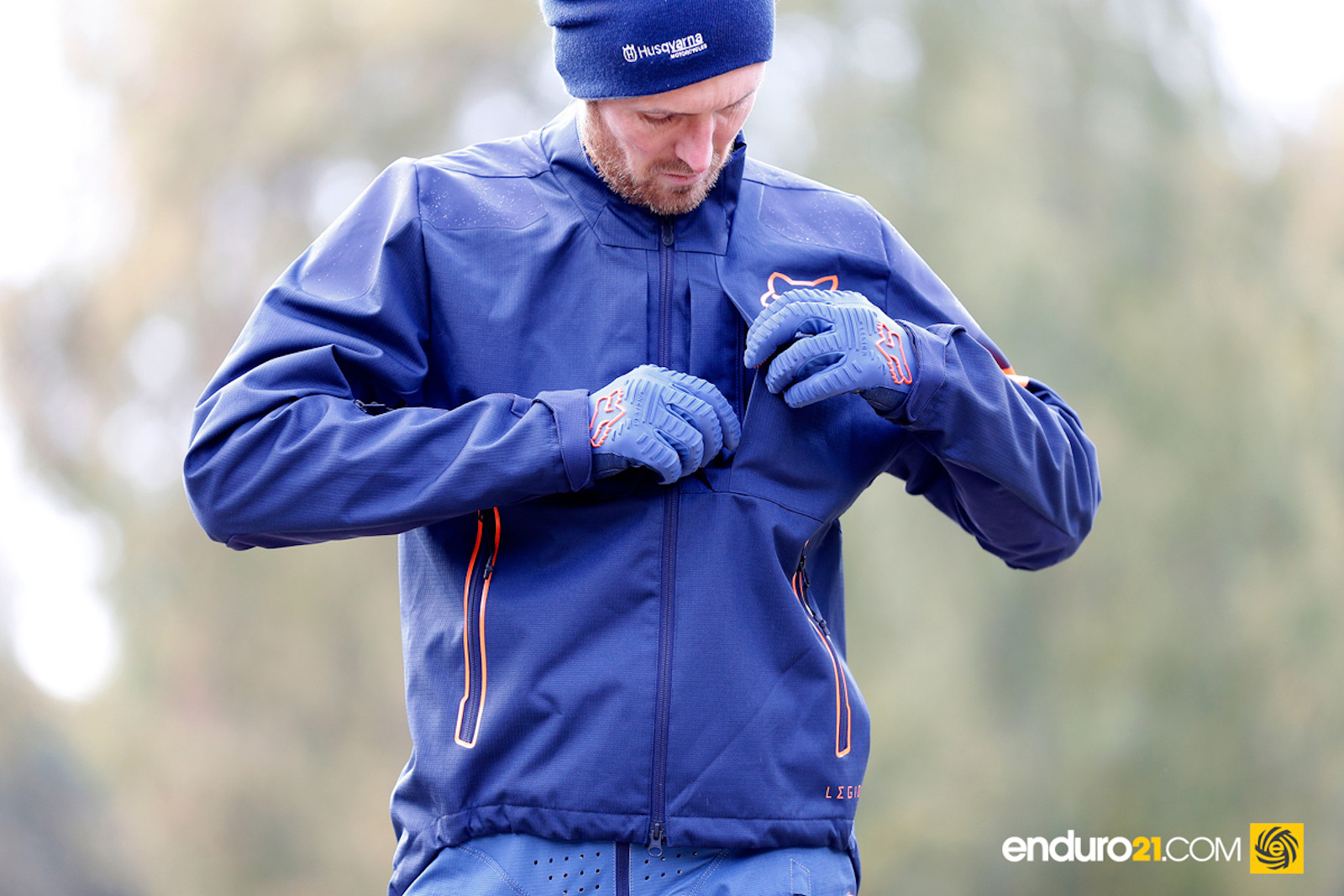 One of the Legion's strong points is its consideration for enduro in quality of the fabric. Fox say "the high tenacity fibre Cordura fabric provides resistance against rips, abrasion and punctures" and this is absolutely the case. The fabric is very tough when it comes to abrasion and snagging on brambles.
Thought has gone into changing body temperatures associated with enduro with venting on the chest and shoulders of the jacket. Unlike many motocross-designed riding kits that assume you're working at 100 per cent all of the time, the venting "breathes" when you are hot but also offers heat retention when stationary or road riding.
Pockets are adequate for storage - though too small for many smart phones. We felt the jacket could also benefit from a rear 'bum' pocket for nutrition bars or similar.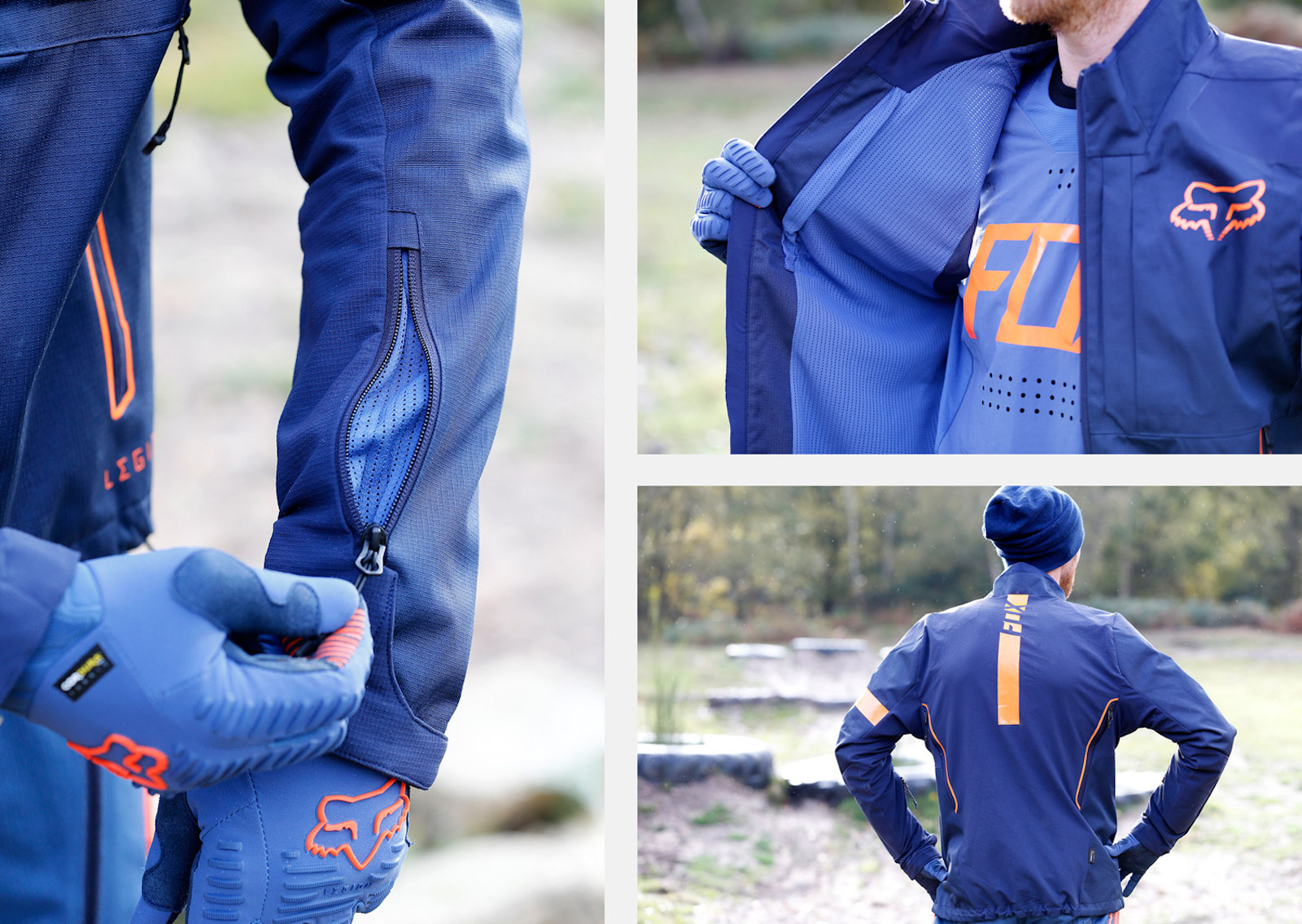 Neither jacket claim to be waterproof - they are certainly windproof - but we have been dry at all times when using them in the rain. However, we haven't used the jacket in heavy, persistent rain. Fox Racing do have a third Legion jacket - Downpour - that they say is waterproof and may be an option.
The jacket doesn't have removable sleeves, but that's where the vest option is available. It's great having different jackets for different weather and purposes but understandably some will argue it is expensive to buy both.
Overall we can't say we could give anything other than a big thumbs up for the Legion jacket and vest. It washes well, has worn well and looks damn good. More importantly it is functional in different riding conditions and tough enough for enduro.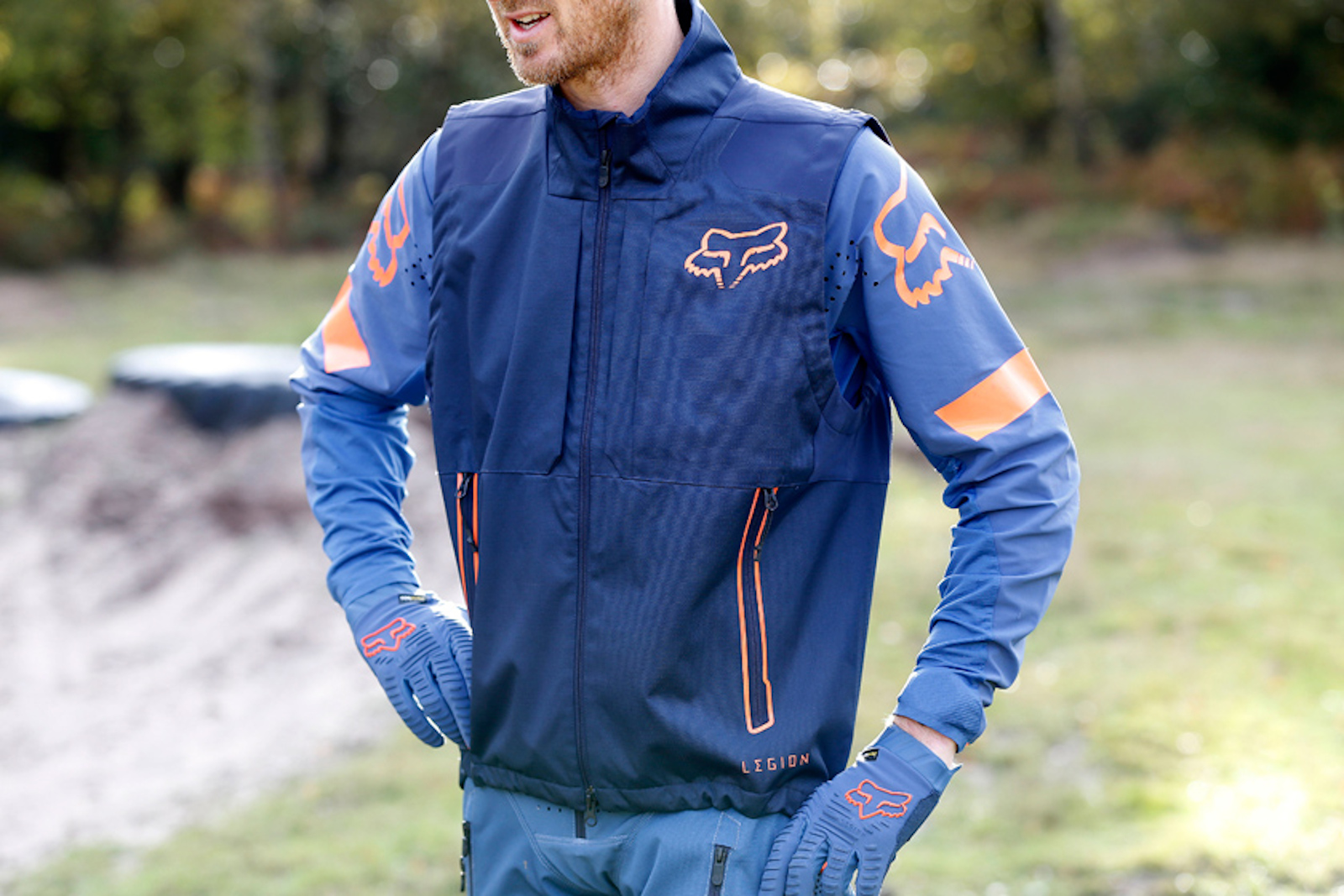 Really liked
Wind resistance, look and toughness of the material
Fitment
S/M/L/XL/2X
Cost
$199.95/£175 Legion jacket
$139.95/£120 Legion vest
Availability