Quick look: FMF exhaust upgrades for Beta Xtrainers
FMF has updated their off-road and enduro product range with a new Turbinecore 2 silencer and "Fatty" Performance Pipe for Beta's hugely popular Xtrainer off-road model.
The Beta Xtrainer has hit a sweet spot with many off-road riders wanting an affordable, capable new bike for the full range of enduro sport. Our test of the 300 model proved to us what everyone was talking about.
FMF Racing exhausts should also be pretty well-known to Enduro21 readers with their range of exhausts and silencers for two and four-stroke bikes.
FMF has extended that range to include two new exhaust products which bolt straight onto the latest model Beta Xtrainer, a Fatty expansion chamber and a Turbine Core 2 end can.
The Turbine Core 2 can claims smoother, more linear power delivery with a lighter overall weight than the stock can and with it an increased performance for the otherwise slightly restricted Xtrainer.
The silencer is built with a full stainless mid-pipe and end cap, plus an aluminium canister. The USFS approved spark arrestor won't clog or restrict exhaust flow they say with increased canister volume and more sound absorption material inside.
FMF Xtrainer Fatty
The new XTrainer Fatty pipe increases lower RPM power and torque bringing a little extra to the standard FMF say. Again, the restricted expansion chamber and header pipe on the OEM part (shown below) from the Beta factory means the FMF upgrade will breathe life into the Xtrainer's engine.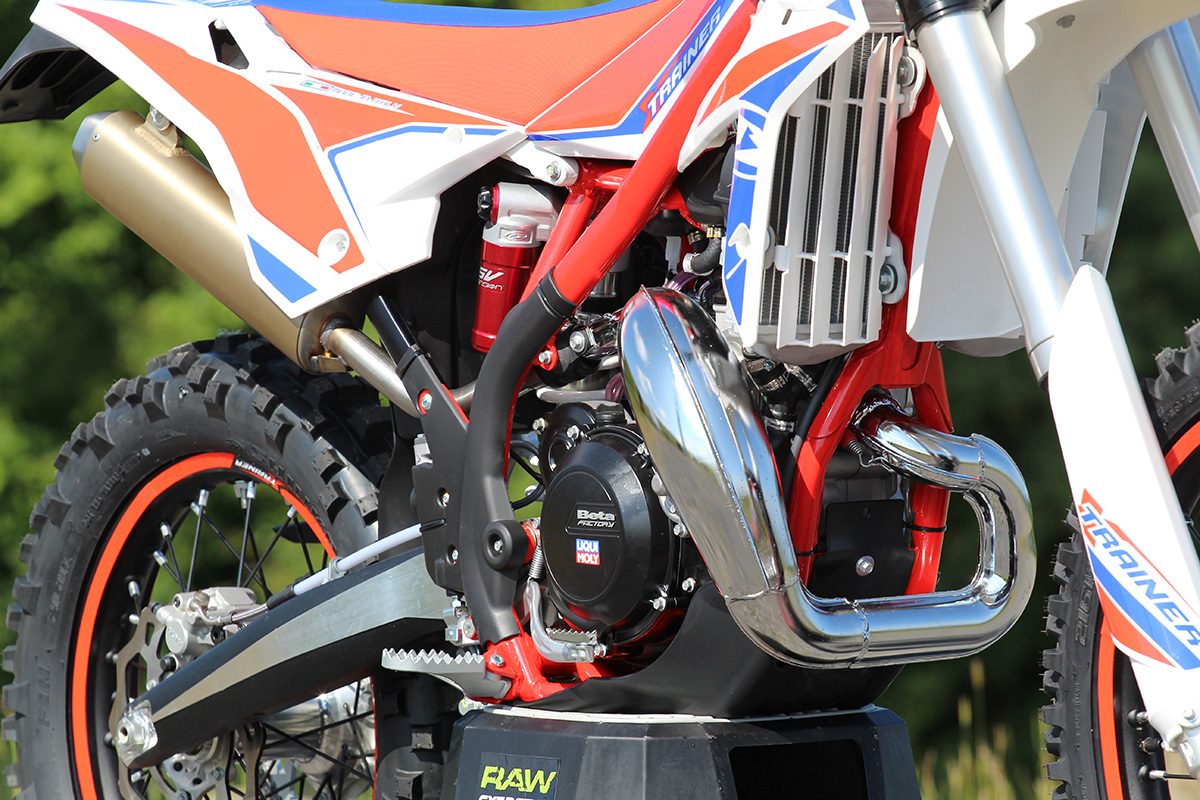 FMF say the design enhances the stock XTrainer power curve with "four-stroke tractor like torque". The stocker is a easy one to ding and dent we found so the Fatty, which uses 18 gauge steel, will offer more strength and naturally it works best of all with the TurbineCore 2 silencer above.
Cost
Turbine Core 2 can: $199.99
Performance Pipe (Fatty): $299.99
Fitment: 2023-onwards Beta Xtrainer
More information: shop.betausa.com/ + www.fmfracing.com