Tested: Dunlop AT81 EX (Extreme) enduro tyre
Enduro21 gets to grips with Dunlop's AT81 EX, a championship winner in Endurocross and a robust, do-it-all soft(er) extreme and hard enduro tyre with a mighty tread depth.
Dunlop's Geomax AT81 tyres have a healthy reputation especially in the USA largely thanks to an all-round, off-road capability in different dirt conditions. The EX version is less well known but adds more grip to the equation at the expense of some longevity and stability and comes with impressive 20mm deep tread blocks to bite the dirt, rocks and logs.
Enduro21 has had this AT81EX tyres fitted to a KTM 300 EXC and our own Husky 250 test mule for three extreme enduro events plus a heap of hours practising in the woods. Here's how they faired…
They say:
The AT81 EX is built on the same tread pattern and construction as the AT81, but adds grippier compound and "flexible knobs", to help penetrate through the surface dirt for extra traction across a broad range of off-road applications.
The rear tyre carcass features two nylon plies while lateral grooves on the shoulder knobs provide additional biting edges and allow the knobs to be more flexible. Rear centre blocks are in-line to provide a larger contact patch for maximum traction while Dunlop's "plush pad" recess design between tread blocks claims to improve bump absorption and ride comfort.
The front tyre construction includes two plies of nylon wrapped with a third ply of polyester for a strong base.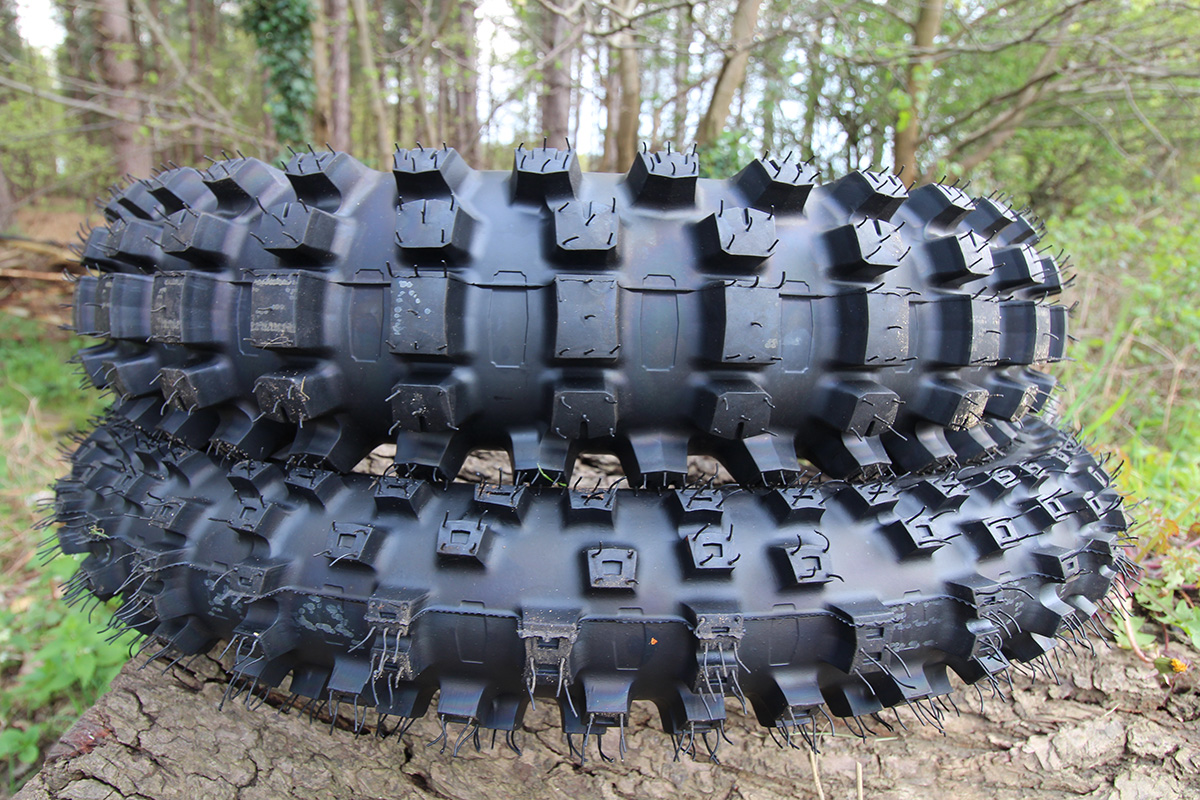 The AT81 EX was developed with the help of Cody Webb and Destry Abbott. Webb used the AT81 EX to win the 2017 EnduroCross title and Colton Haaker has since taken consecutive EX titles with it.
USA riders will possibly know the AT81RC too which is a reinforced carcass version which they don't offer in Europe. The RC comes in the same rear sizes as the standard AT81s.
We say:
This isn't the softest "gummy" tyre you'll find on the market but simply a softer version of the AT81 – just as Dunlop claim. What use it that? Well particularly in drier conditions, you don't always need a super-soft tyre which might offer supreme grip in the technical sections but will roll across its carcass on faster parts of a track or trail, plus obviously wear out quicker.
In that light this is a tyre which copes better with all-round riding than extreme name tag might suggest. Being more stable on faster sections of track but still having more grip than a "normal" enduro tyre puts it in a place not so many other tyres occupy.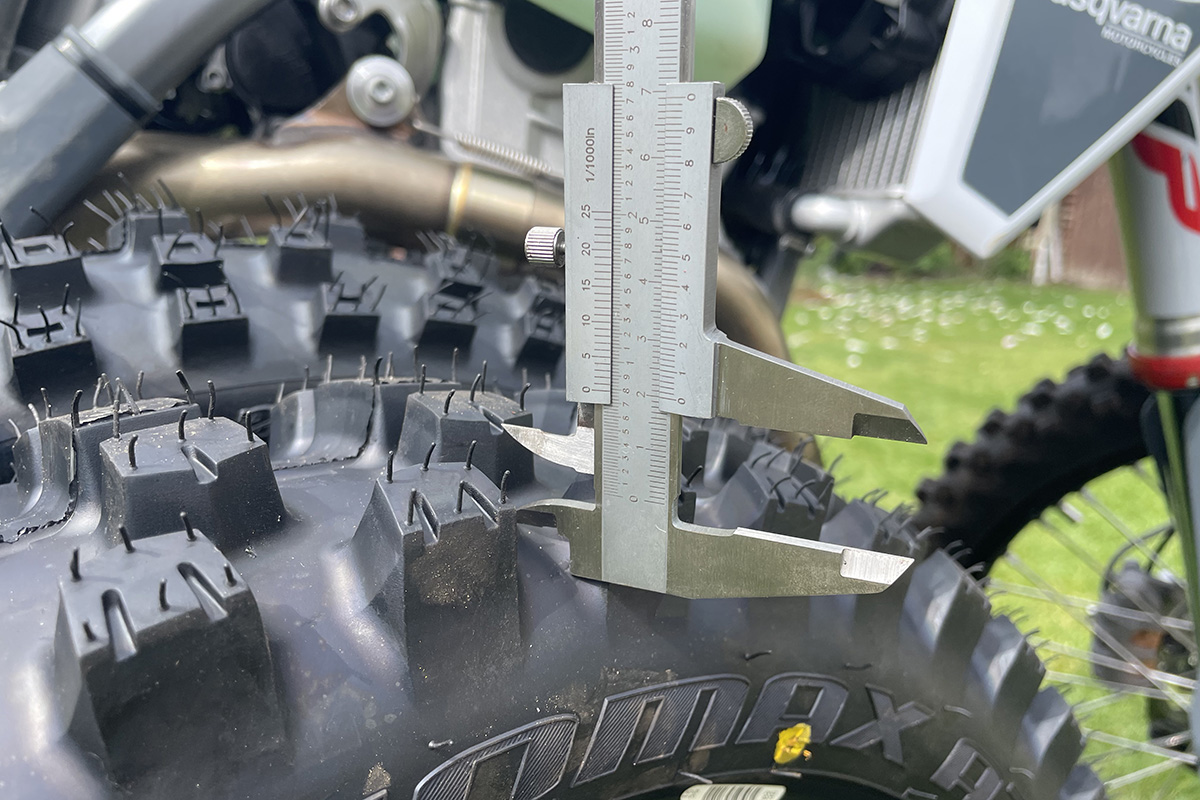 Biting the dirt
The deeper tread depth at the rear is its strong point with 20mm tread blocks, plus "flexible knobs" around 5mm deeper than many other tyres and more so with FIM-approved tyres which are 13mm maximum.
Even compared to the stock AT81, the EX version is a noticeable better in digging down through the dirt for extra traction and this was the biggest take away we had while ridign with it – more grip in the mud.
In one enduro where we used this set of AT81 EXs, a snotty section in the woods snaked up through and around some big, old trees. Footrest deep ruts developed and the 20mm tread was in its element making it seemingly easier than some other riders to keep the forward momentum.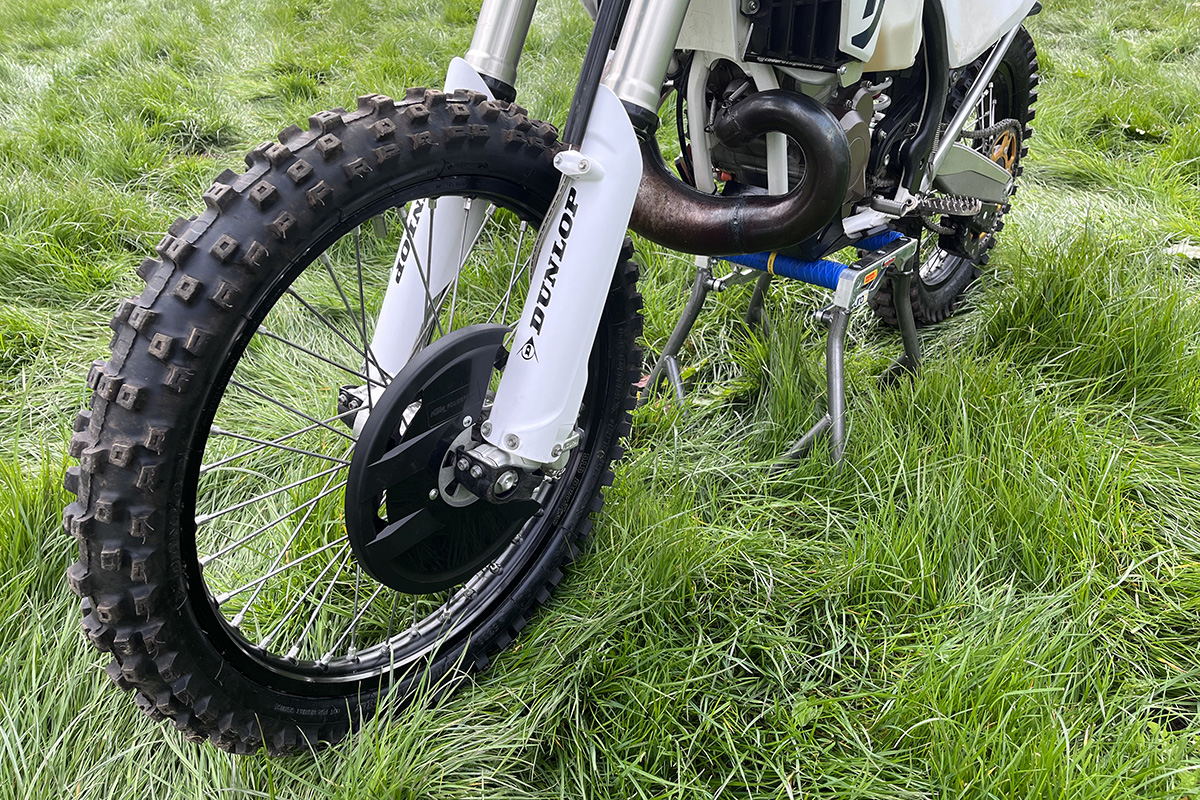 Front took some bedding-in
The front tyre doesn't have the same deep tread blocks but offers comparable grip we'd say to any medium/soft front tyre and is stable. The front took a little while to break in when it was brand new the tyre and mousse. For a long, 30 minute-plus extreme enduro lap it felt like it was too stiff and hard before eventually bedding-in.
We ran Dunlop's soft enduro mousse with these tyres, front and rear. Like the AT81 EX, they also aren't the softest on the market but have lasted well. Easily they still have life in them long after the rear tyre has passed its best.
Tyre changing A-game
One thing worth noting about the AT81 EX is the bead sits tighter than some tyres on the rim. That makes fitting/removing a little harder and your tyre changing technique needs to be on-point or the tight bead won't slide over the rim without a fight.
The flip side of that is a tyre which sits nicely on the bead and has stayed in place (not slipping off or spinning) the whole time, even now it has been on and off the rim four or five times.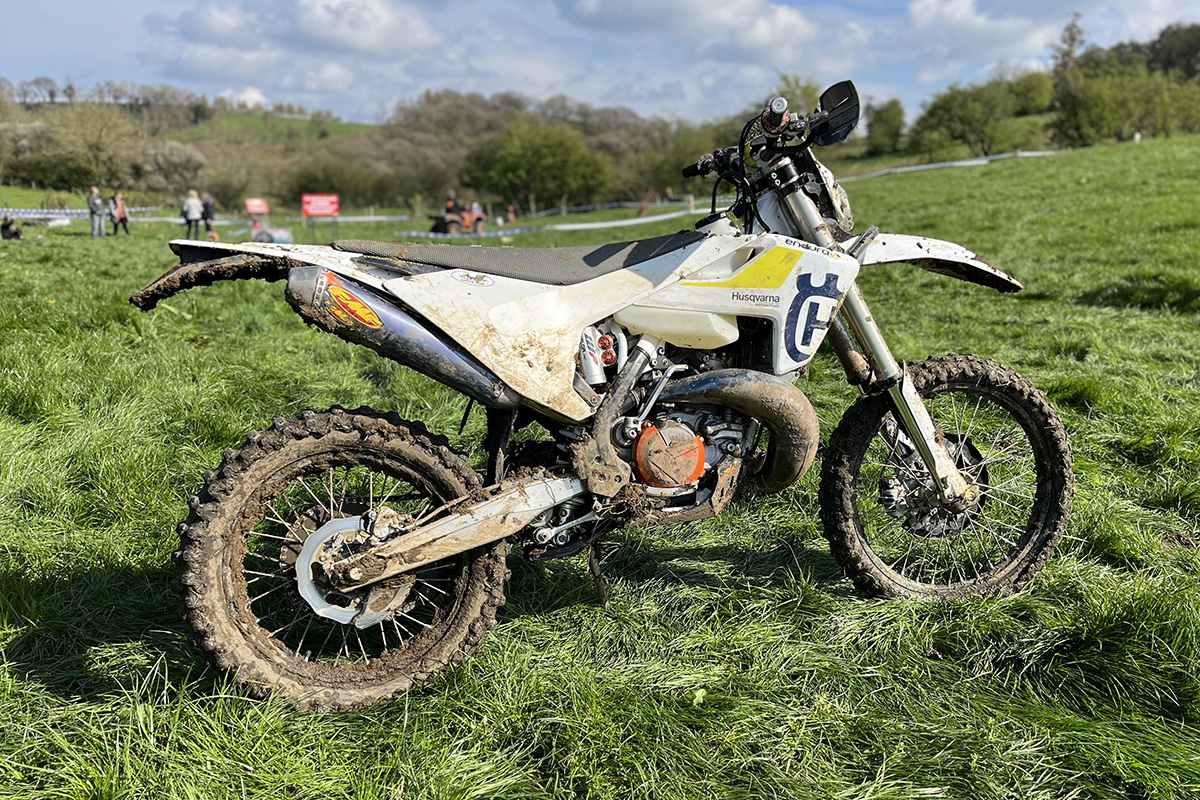 Enduro21 verdict:
Overall, these are a great medium/soft set of tyres suitable for a wide range of riding conditions. Simply put they're the softer compound of the AT81, a tyre hugely popular in the US market and as such that means the EX version sits nicely in a gap in the market: between the extreme or gummy softest tyres and the medium or regular compound options which a lot of people use (with a soft mousse).
In muddier, sloppier conditions, we swapped out Dunlop's supplied 140 rear mousse for a smaller 120 and gained more grip again from the rear so this is an option.
Tread depth is the biggest plus with a noticeable better bite in the dirt and drive where other tyres struggle. That translates to the rocks and logs too where you feel like it keeps driving through better than a shorter block treaded tyre, although it is at the expanse of a little feel we'd say overall.
If you like more stability from your extreme enduro tyres this can be a good choice a particularly in drier or faster conditions where the softest gummy tyres lose stability. Though they obviously won't last forever, they also make a good trail tyre if you trail riding is on the more extreme side of things.
Check your road traffic and FIM approval regulations depending on which country you're riding.
More information: www.dunlopmotorcycletires.com + www.dunlop.eu