Tested: Enduro Engineering Trail Side Tool
Enduro Engineering's Trail Side Tool has been on test at Enduro21 for over three years. It's been on trail and adventure rides, has been crammed into tool bags for timecard enduros and even made it around Erzbergrodeo. Safe to say we've tested it properly. Here's what we found…
When you're out on the trail, riding an enduro and generally away from your toolbox, carrying the right tools in a tool bag or tail pack can mean the difference between getting your bike fixed, and getting home, or being stranded.
What to pack and how much to carry is a hotly debated topic, but most experienced riders settle on carrying the minimum, keeping weight as low as possible, and generally getting away with just enough of the correct-sized tools to be sure you can fix anything that might go wrong or break.
What is going to need fixing? We never know until it breaks or needs fixing. But if you can remove and replace levers, footpegs, chain links, spark plugs and take wheels out you are more or less covered. Most bikes have common bolt sizes, around the levers, panels, engine cases and so on, but the larger sized nuts on axles, for example, can easily mean you have to throw in a heavy tool 'just to be safe'.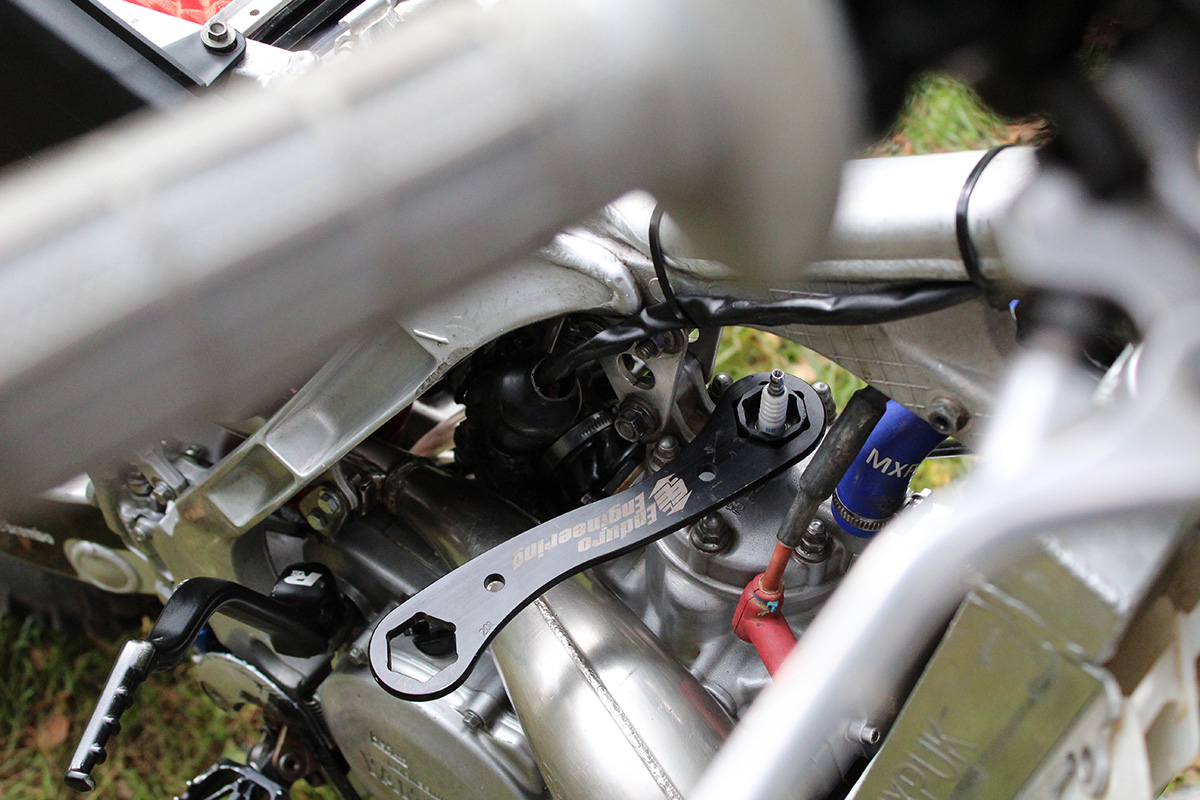 That's where the Enduro Engineering Trail Side Wrench comes in. It's made from billet aluminum so is light and the simple design is versatile with different applications around a given bike. At 23cm long it fits inside tail packs, backpacks or bum bags – at least it has with each of the half dozen or so we've tried.
There are three options for the tool from Enduro Engineering, which basically offer you different sizes depending on what nuts measurements are on your bike. They range from 17mm to 32mm with each tool set offering three options – for example ours has 27mm and 30mm on the spanner or wrench plus the extension socket to fit 22mm one way around and a standard plug size of 13/16 or 21mm the other. Ours fits front and rear axle nuts, plus the spark plug on a few different KTM and Husqvarna test mules we've had, as well as the Yamaha YZ250 in these images.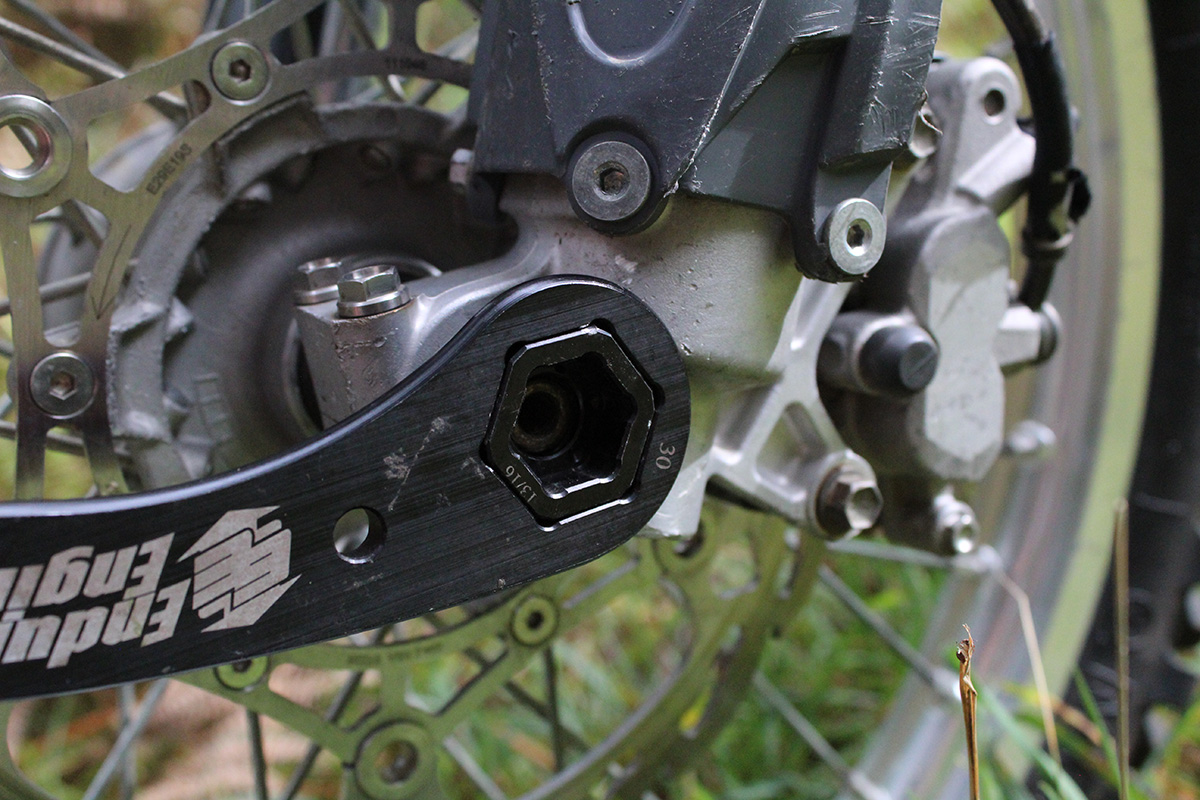 The best thing about it? As your dad might say, it's a damn handy tool. We like the fact it is smooth edged and sits inside a tail pack without any sharp edges. We found it easy to get on a tricky to access plug as well.
There are no negatives we have found except to point out the obvious that it is not the longest wrench tool ever so undoing the rear axle nut which has been tightened in the workshop can need a boot to get it turning. The Trail Side Tool can handle a bit of a kicking though.
Cost: $34.95/£34.95
More information including stockists in your country: EnduroEngineering.com