Top 5: New Off-Road Products, October 2020
Top five Off-Road and Enduro products hitting the Enduro21 door mat (and inbox) this month, October 2020.
Our pick of the best products from across the off-road market this month includes high performance triple clamps and wheels, a new enduro/off-road focused shock, a tech filled headlight that runs off batteries and base layers to take the chill off those early morning starts…
Bullet Proof Designs wheel set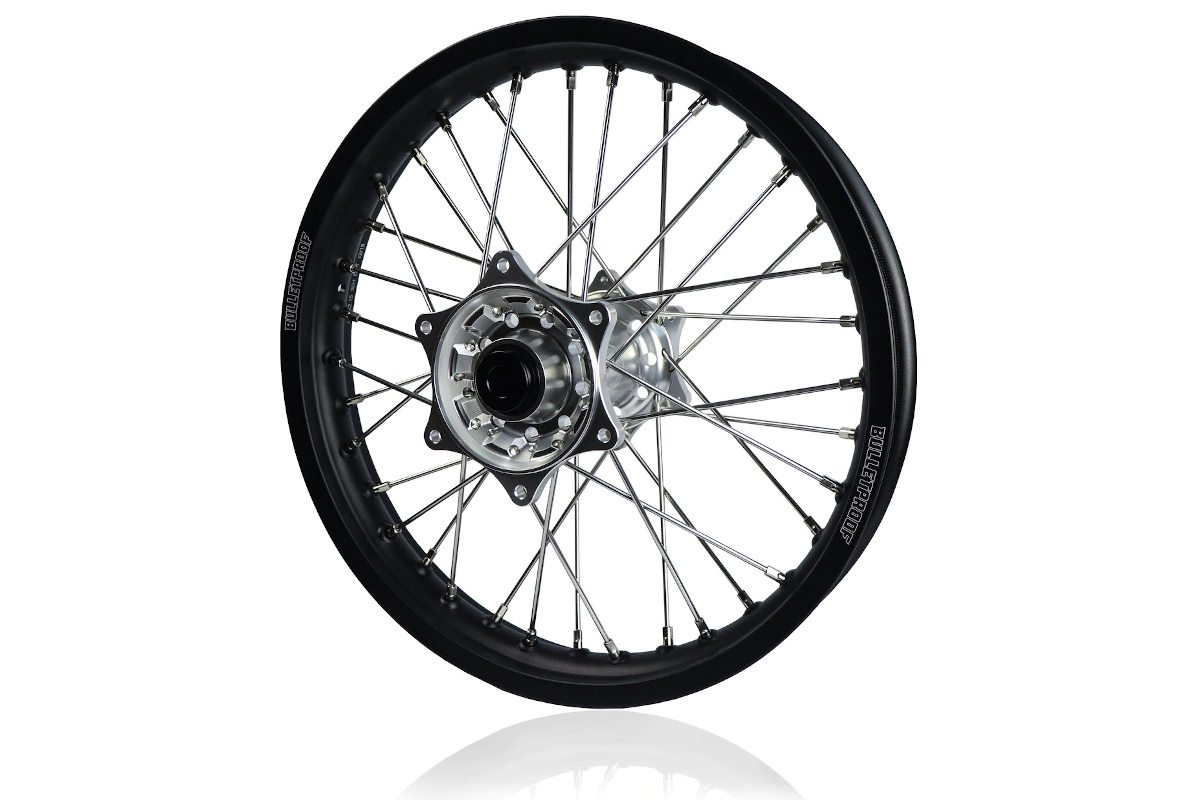 The latest product from US-based parts specialists Bullet Proof Designs is an off-road wheel set for KTM, Husqvarna and Sherco bikes. Built with 6061 billet aluminium hubs, stainless steel HD spoked and nipples, and 7000 series aluminium rims they say: "they'll hold up well to anything you can throw at them and they look great".
The rims come in 21" and 18" sizes and arrive complete with both axle size spacers included to fit tyres and put straight in your bike. Helpfully the hubs use the same OEM size seals and bearings which makes replacements, when you need them, an easy task. Wheels can be purchased individually or as a set, with a serious discount if you go for the set.
Cost: $349 per wheel $599 the set / € 298 wheel €511.5 the set / £269.55 wheel £462.65 the set
Contact: BulletProofDesigns.com
Ride Engineering Split Triple Clamps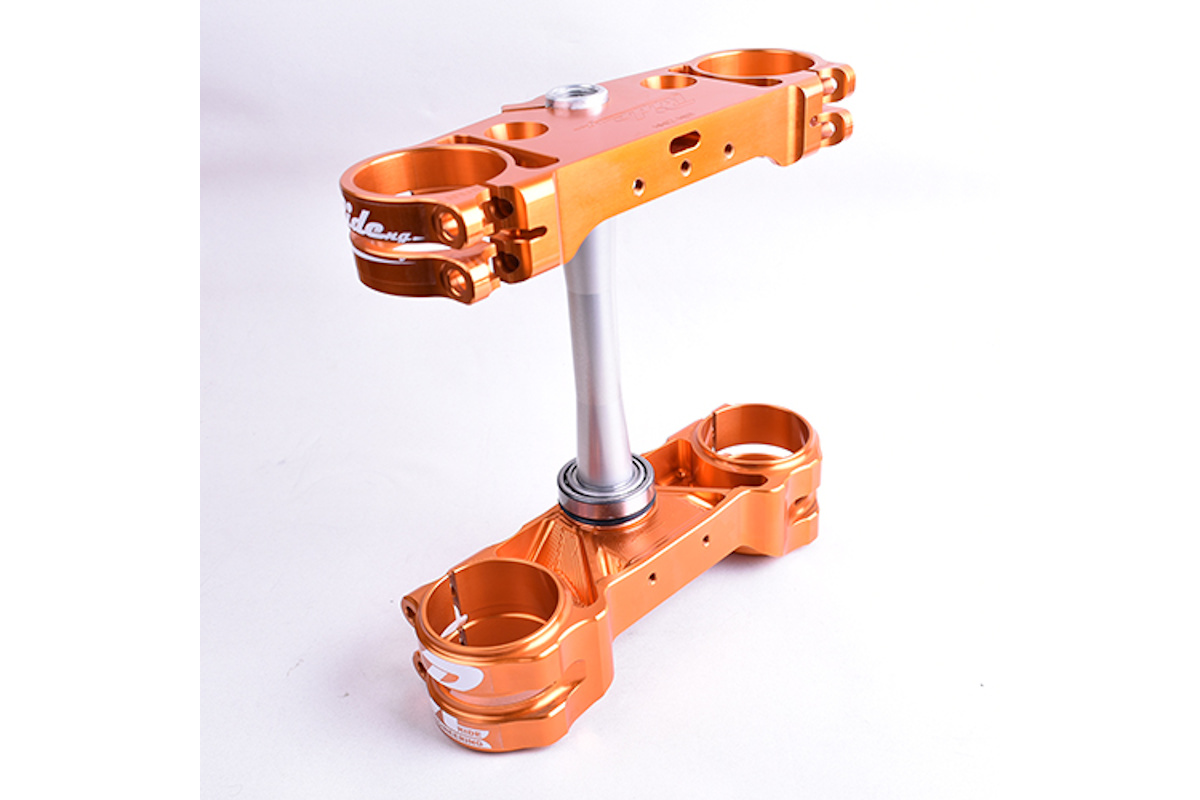 Ride Engineering goes big with their new Spit Triple Clamps for KTM and Husqvarna models – we're making an educated guess the new GASGAS models as well. The clamps are designed to improve dampening and flex which means better handling over the standard part. Ride Engineering use the same 2024 aluminium that factory teams use on their clamps plus they feature a slightly revised bar position to improve front end feel.
The triple clamps are available in two off-sets options, 22mm and 20.5mm – they recommend to go for the 22mm if you're and off-road or desert racer.
Cost: $677.90 to $699.90 / €578.86 to €597.65 / £523.58 to £540.57
Contact: Ride-Engineering.com
WP XPLOR PRO 8946 Enduro shock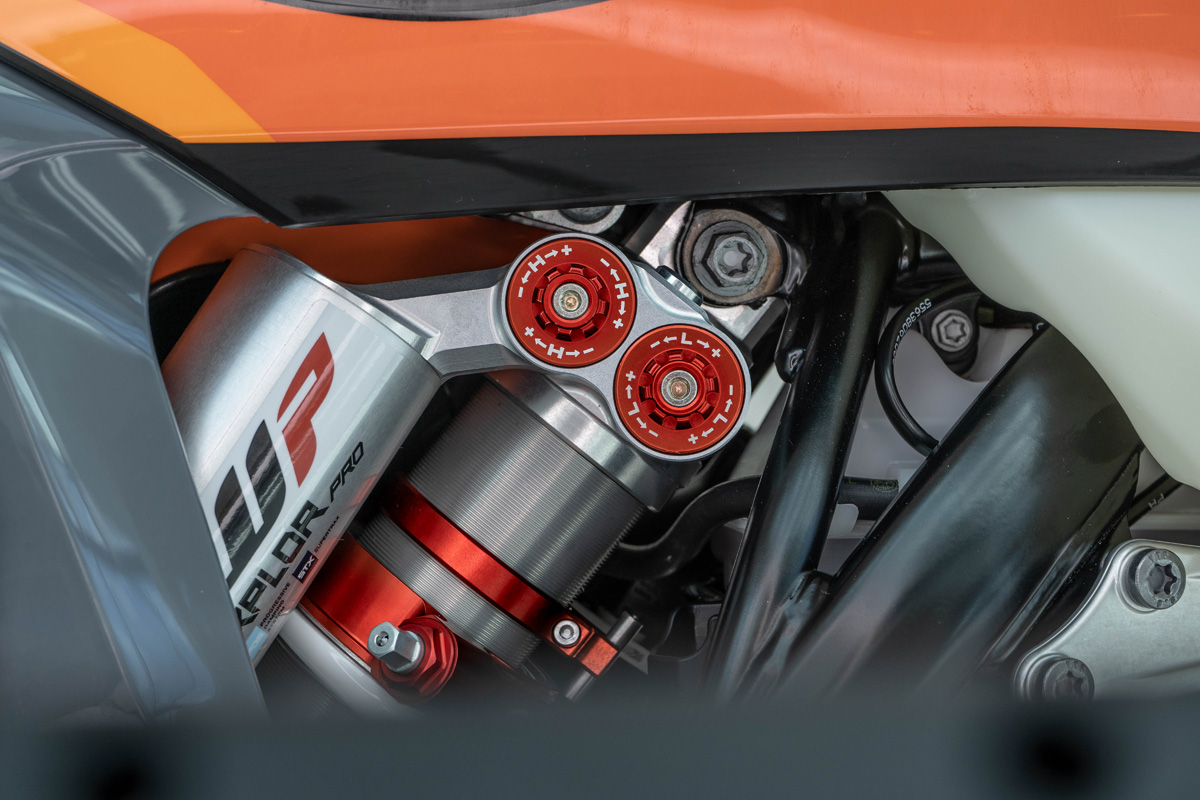 WP has expanded their catalogue with a new rear shock absorber, the XPLOR PRO 8946 to "meet the higher needs of every off-road and enduro rider". Featuring the already proven SUPERTRAX and Progressive Damping System (PDS) technologies, the new unit reduces rear wheel lift-off between bumps giving you a better feel of the ground allowing you to get on the gas sooner, WP say.
The new shock is fully adjustable for compression and rebound damping allowing individual set-up for you no matter what riding discipline you're in. The XPLOR 8946 is available for 2017-on EXC (150, 250, 300); EXC-F (250, 350, 450, 500); XC-W (150, 250, 300); XCF-W (350, 500) bikes – more manufacturer options to come in the future.
Cost: $2394 / €2045 / £1849.65
Contac: WP-Suspension.com
Polisport Lookos Evo headlight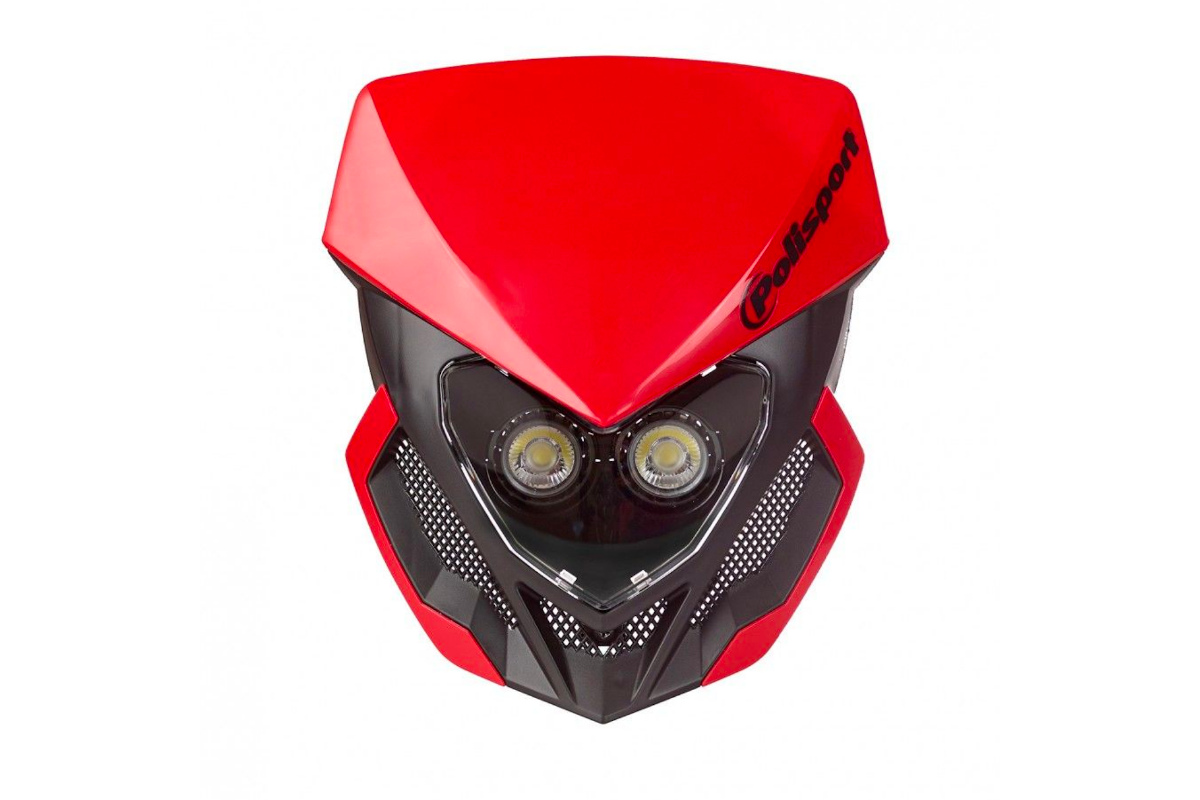 If you own an off-road bike with no headlight and need one for a trail ride or a certain event the new Polisport Lookos Evo headlight makes the job easy. Rather than needing any wiring or stators, it uses a lithium battery (which charges in 1.5hrs) and is an easy install for up to six hours of light (low beam or three on high beam).
There's also a Solar version – with a solar panel built in – to get that extra charge time as your ride. Additionally, it includes extra wiring to allow you to mount a rear light if needed. With six colourways available (black and white only for the solar version) it'll match most bike colours.
Cost: $251.99 / €219.45 (standard) $274.99 / €239.4 (Solar version)
Contact: Polisport.com
Forcefield Tech 2 Base Layer Neck Tube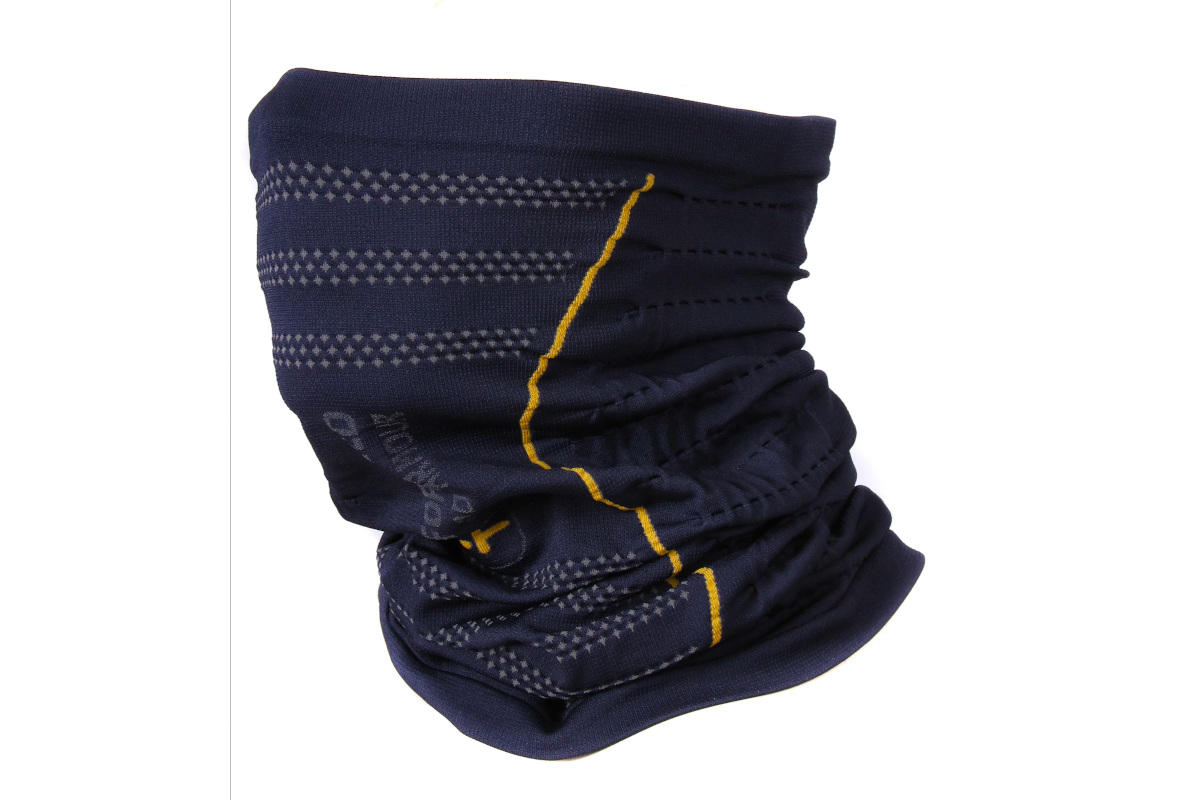 With cold weather approaching (for those of us in the Northern hemisphere at least) and early morning starts or lengthy transfers getting more challenging in regular enduro riding kit, Forecfield's new Tech 2 neck tube is a simple way of keeping the draft out the from around your neck and mouth area.
Dryam fibres have thermal qualities which trap the heat to keep you warm but Forecefield also say the neck tube is also 'dual purpose' thanks to the BeCool material, with thermoregulation proprieties, which keeps you cool in hot conditions as well.
Cost: $25.88 / €22.10 / £19.99
Contact: FocerfielBodyArmour.com