2020 Swedish Knobby Enduro Championship title for Elowson
Albin Elowson has wrapped-up the 2020 Swedish Enduro Championship at the final round at Töreboda to claim his third Knobby Swedish overall medal and first since 2014 – Hanna Berzelius is made to work hard for her sixth Women's championship.
The Knobby Swedish Enduro Championship came to a conclusion in the heartland of Scandinavian enduro at Töreboda. 2019 overall champion Micke Persson was the rider who again took charge at the final round – his run of three overall wins on the bounce to end the season proved a point.
In Töreboda, Persson finished almost 1m:30s ahead of second-placed Oscar Ljungström and over two minutes in front of Albin Elowson in third but it was not enough after Micke's no-score at the opening round.
Despite his third overall at the final round though, Elowson sealed his third domestic Knobby championship title for Husqvarna Scandinavia and his first since 2014.
https://www.instagram.com/p/CF96OYOA60t/
2020 Knobby Swedish Enduro scratch championship points: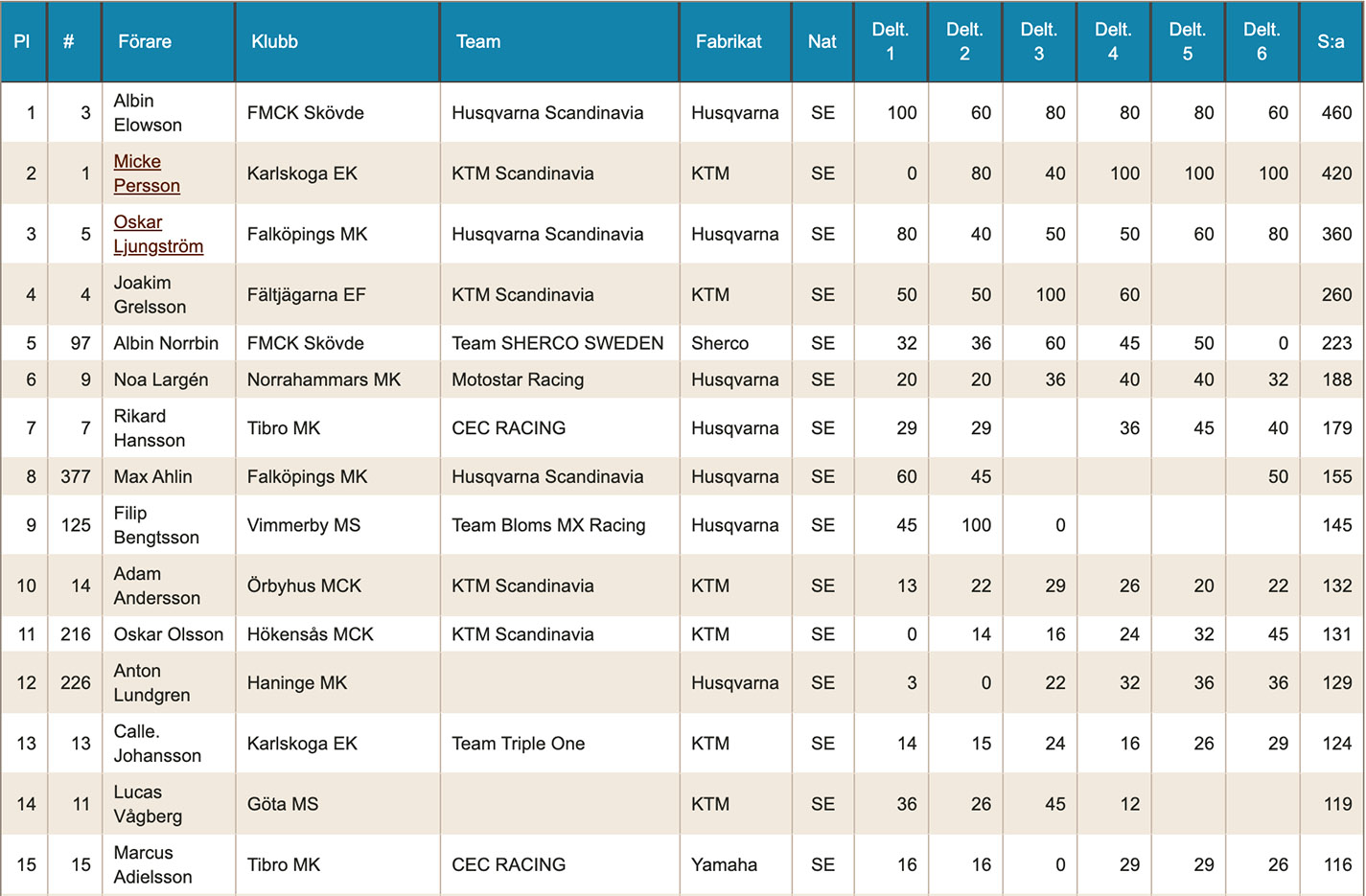 Hard-fought sixth Women's win for Berzelius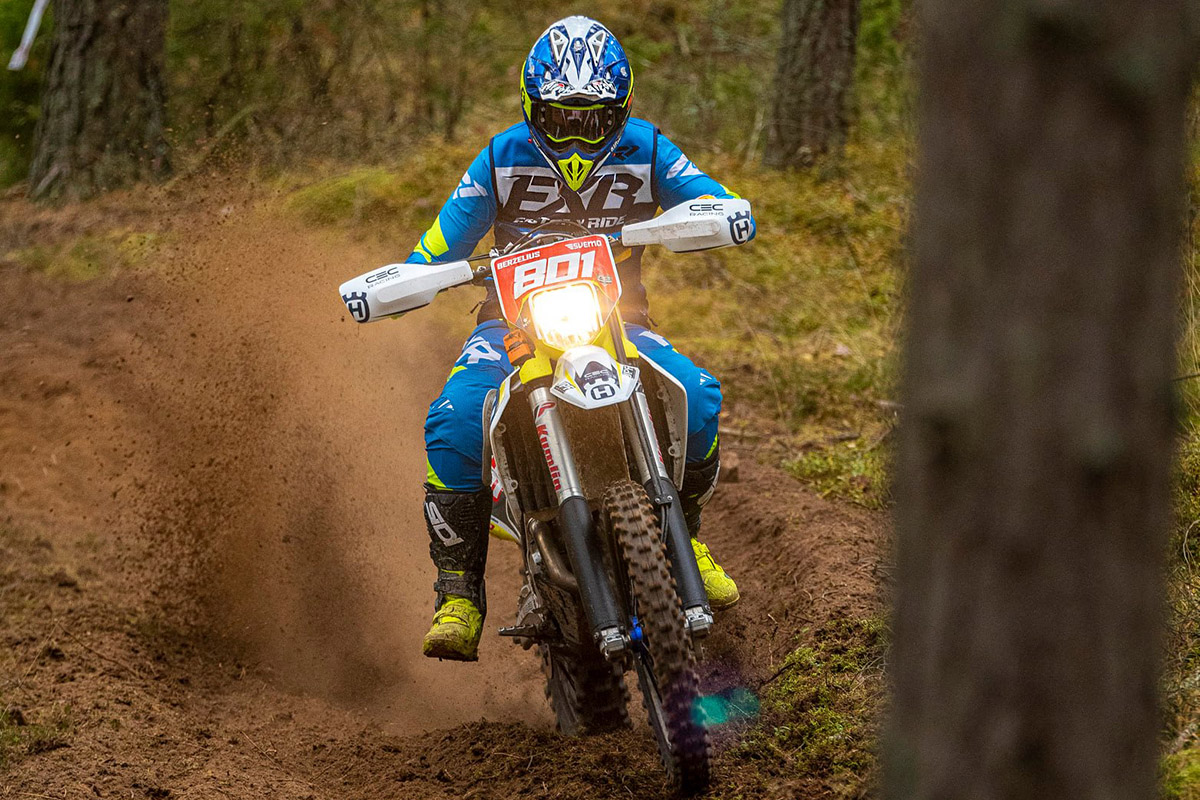 The Women's class was arguably the hottest contest of the final round with Hanna Berzelius and Hedvig Malm sharing the championship points lead before the final round meaning the winner would take all.
Linnéa Åkesson won the first test but in the second, a test of over 17 minutes long for the women riders, Berzelius was over half a minute ahead of Malm and established a lead she extended as the opening lap progressed.
Malm clawed time back on the second lap, winning five of last six tests but Berzelius' lead from the first lap was enough to give the Husqvarna rider her sixth title.
https://www.instagram.com/p/CF7oSDtAz4w/
2020 Swedish Enduro Champions:
Albin Elowson Overall and E2 champion
Anton Sandstedt E1 champion
Adam Adersson E3 champion
Hanna Berzelius Women's champion (six-time champ!)
Kalle Johansson JSM1 champion
Oskar Ljungstöm JSM2 champion
Photo Credit: FXR | JeehYang Photos