2021 Spanish Enduro Championship: Josep Garcia flawless in Sitges
The Red Bull KTM Factory Racing rider, Josep Garcia took the overall win and E2 class at the first round of the 2021 Spanish Enduro Championship in Sitges, north eastern Spain – Christophe Nambotin finishes second overall and Marc Sans third.
The first round of the 2021 Spanish Enduro Championship in a nutshell:
More than 300 riders – 10 of them female – was the biggest entry the Spanish national championship has seen in years.
Moto Club Sitges came up with a classic track with two special tests at the Valldosera motor area and one at the Autodromo Terramar, an iconic road race circuit in Spain.
Josep Garcia dominated the day, the KTM rider was untouchable during the three laps and looked flawless. His one minute advantage over his rivals speaks for itself.
"We couldn't have started the year in a better way, winning in both E2 and Scratch," admitted Garcia. "I didn't have any falls, I set a good pace, I was comfortable on the bike and I was having fun, which is the most important thing. We had a good number of international racers that were really fast, so it was a good race."
Second overall went to new Sherco rider Christophe Nambotin jumped over the border along with many other French riders. 'Retirement' doesn't seem to affect the experienced Sherco rider who kicked off the 2021 season with a win in the E3 class.
"I'm really happy to give Sherco the first win in E3 and the second overall place of the year," said Nambo. "It was a good race for me. I liked the special tests, they were quite rocky and dusty but I had a great time. There's a high level in this championship. Josep is really fast, but there are also a lot of other riders who are really strong and I had to work hard to beat them."
Marc Sans was second best Spaniard and third overall, just two seconds down on Nambo. The Husqvarna rider had a great race showing that he's one of the favourites to take the E3 title.
The E1 win went to new GASGAS Spain rider, Sergio Navarro who had a slow start and lost valuable time in the first lap but was able to take it back during the other two laps.
Kirian Mirabet was second in E1 and Pau Tomas third to complete the podium which was one of the most contested classes among the seniors.
In E2 Garcia was the fastest with Hugo Blanjoue finishing second and Jack Edmondson coming home third to complete a multinational podium.
Nambotin took the win in E3 ahead of Sans with reigning champion Jaume Betriu in third.
In the Women class the 2020 world vice champion Mireia Badia was at another level and finished more than four minutes clear of second rider, Julia Calvo, and nearly five ahead of third, her RFME Enduro Women teammate Kate Vall.
2021 Spanish Enduro Championship round one results
Overall scratch: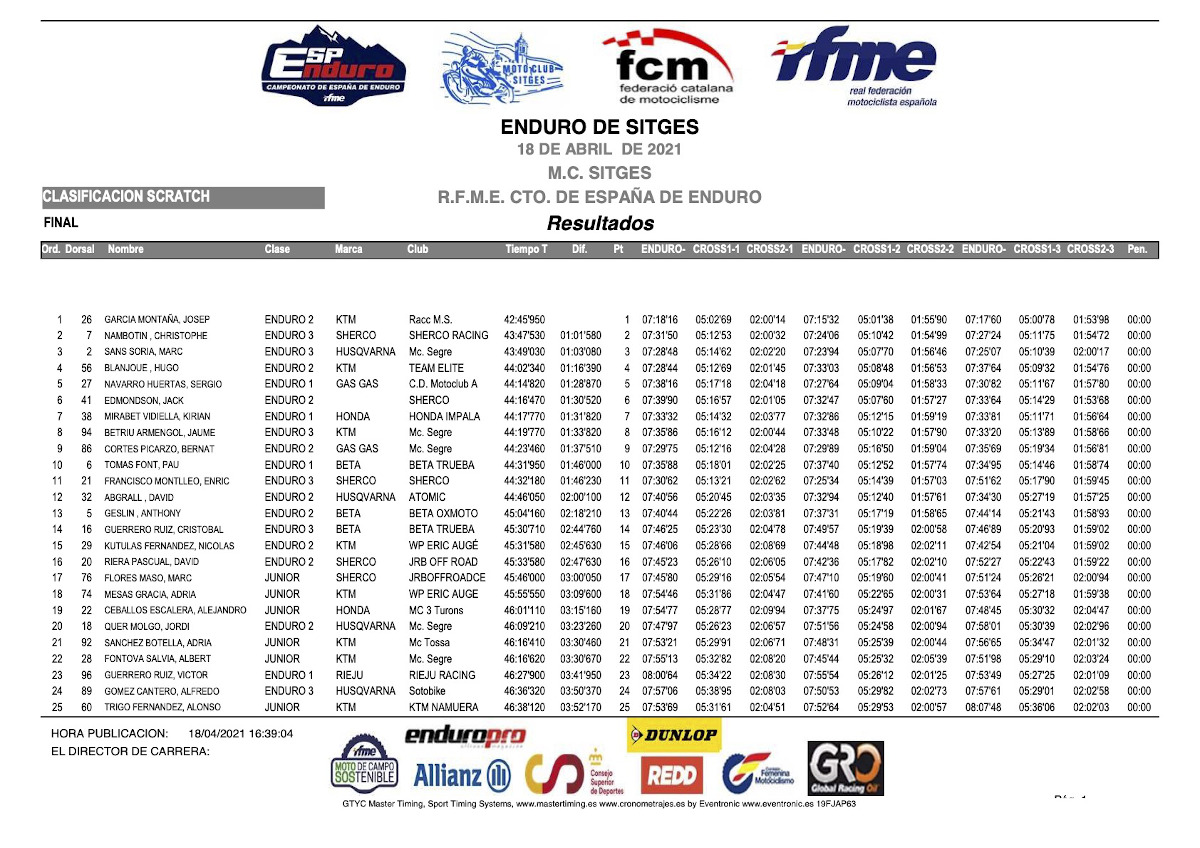 E1 class: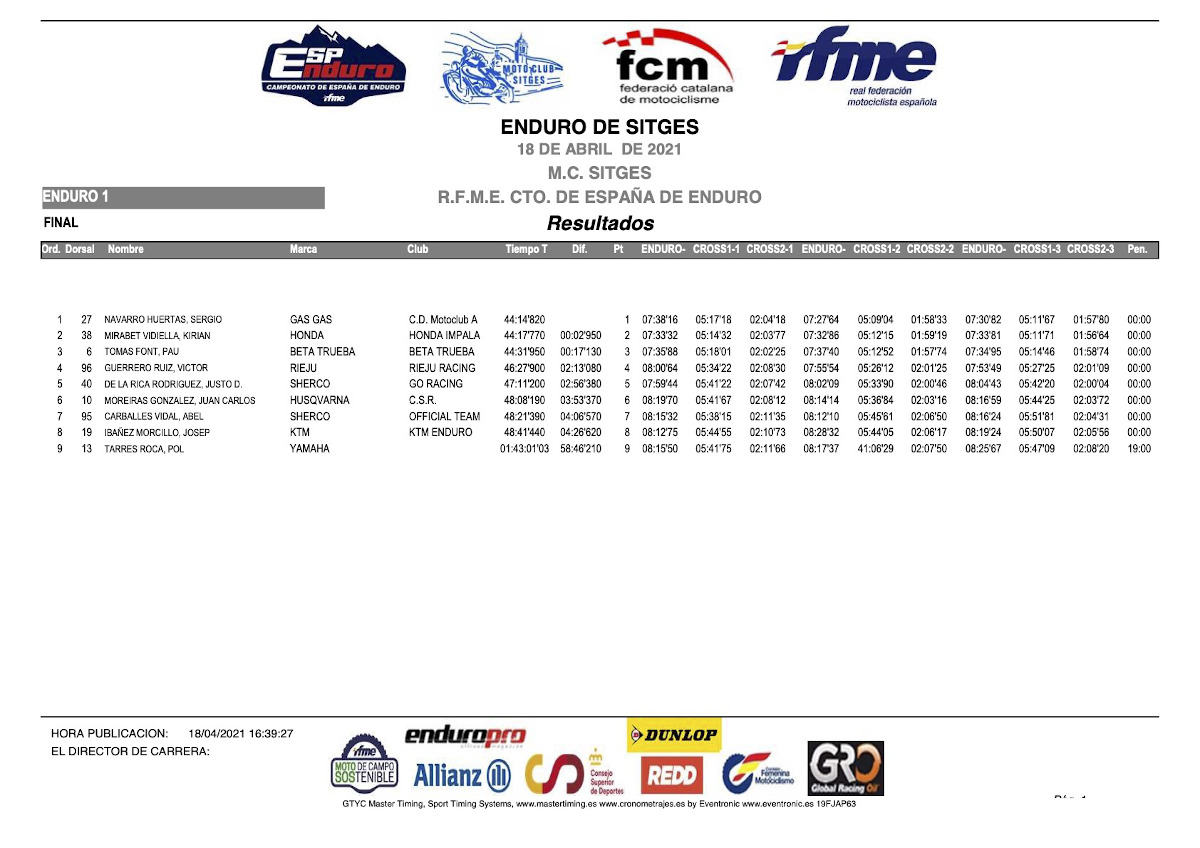 E2 class: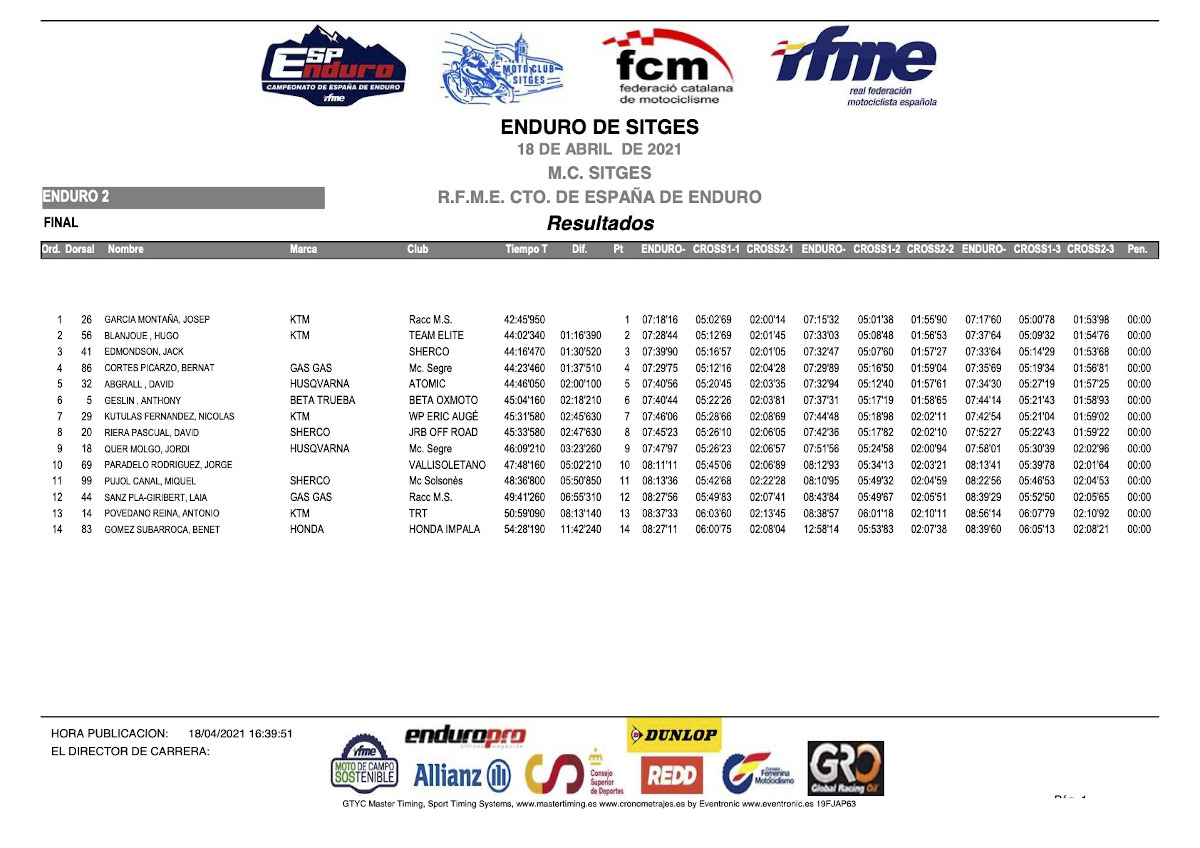 E3 class: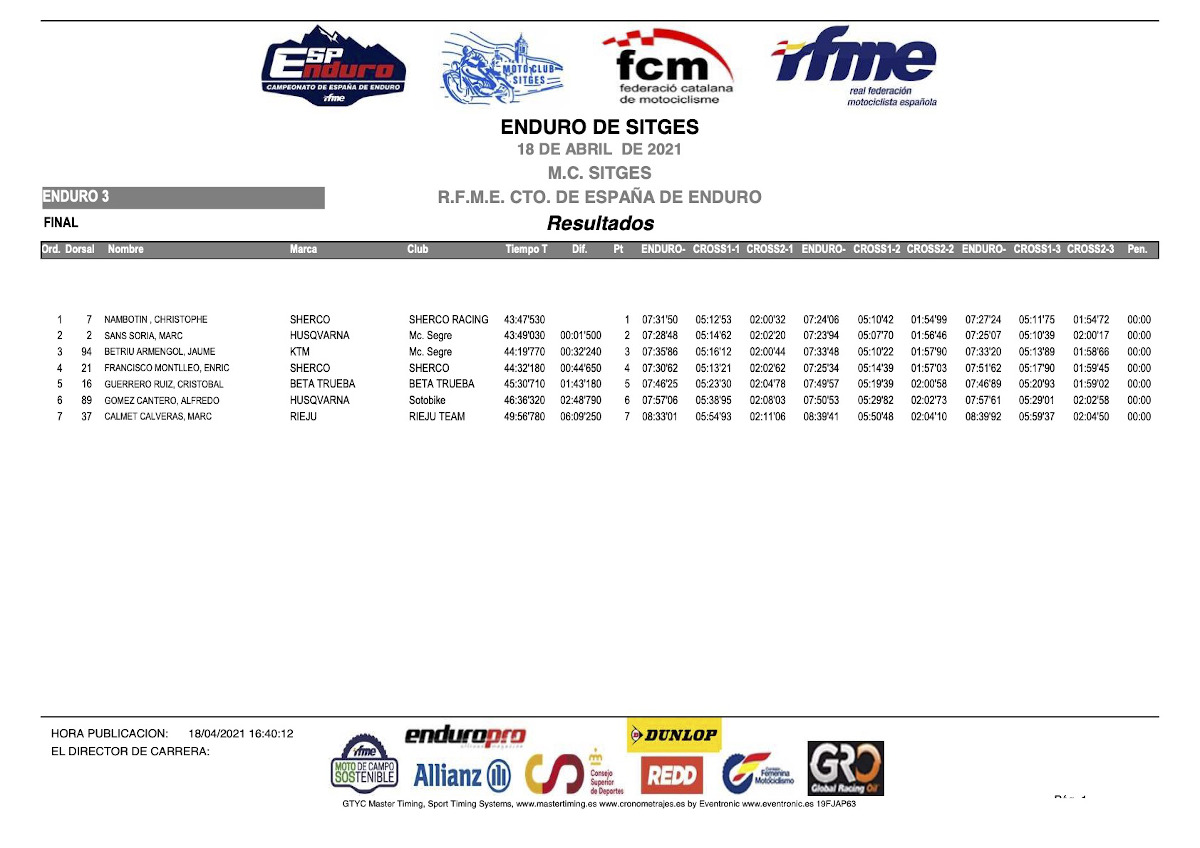 Women: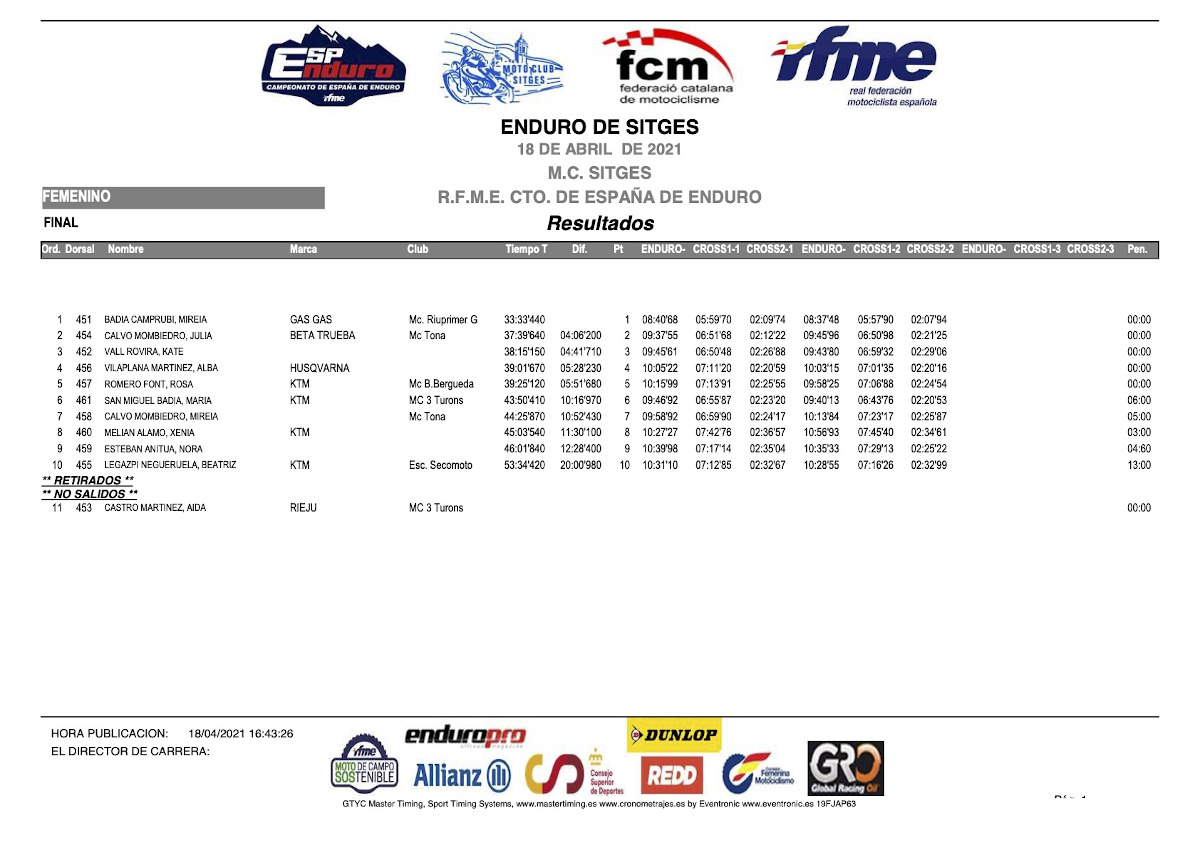 Full results and more information: www.rfme.com
Photo Credit: Enduro21 | Nicki Martinez